Healthy Chewy Peanut Butter Cookies
Would you believe me if I told you these moist and chewy cookies are made without butter?
Would you believe me if I told you these sweet and rich cookies are made without refined sugar?
No?  What?!  Well you should trust me because I would never ever everrrr lie to you  

See?  Just look at that peanut buttery goodness right there.  I'm assuming you'd never guess that these are eggless, gluten free and vegan either.
My Chewy Peanut Butter Cookies are perfect for breakfast, a snack, OR a guilt-free dessert  😀
With 70 secretly healthy dessert recipes, full-color pages and photos for every recipe, you'll soon discover what heaven feels like.  See this page for more information on the book, including the Table of Contents, some sneak peaks, and sample images.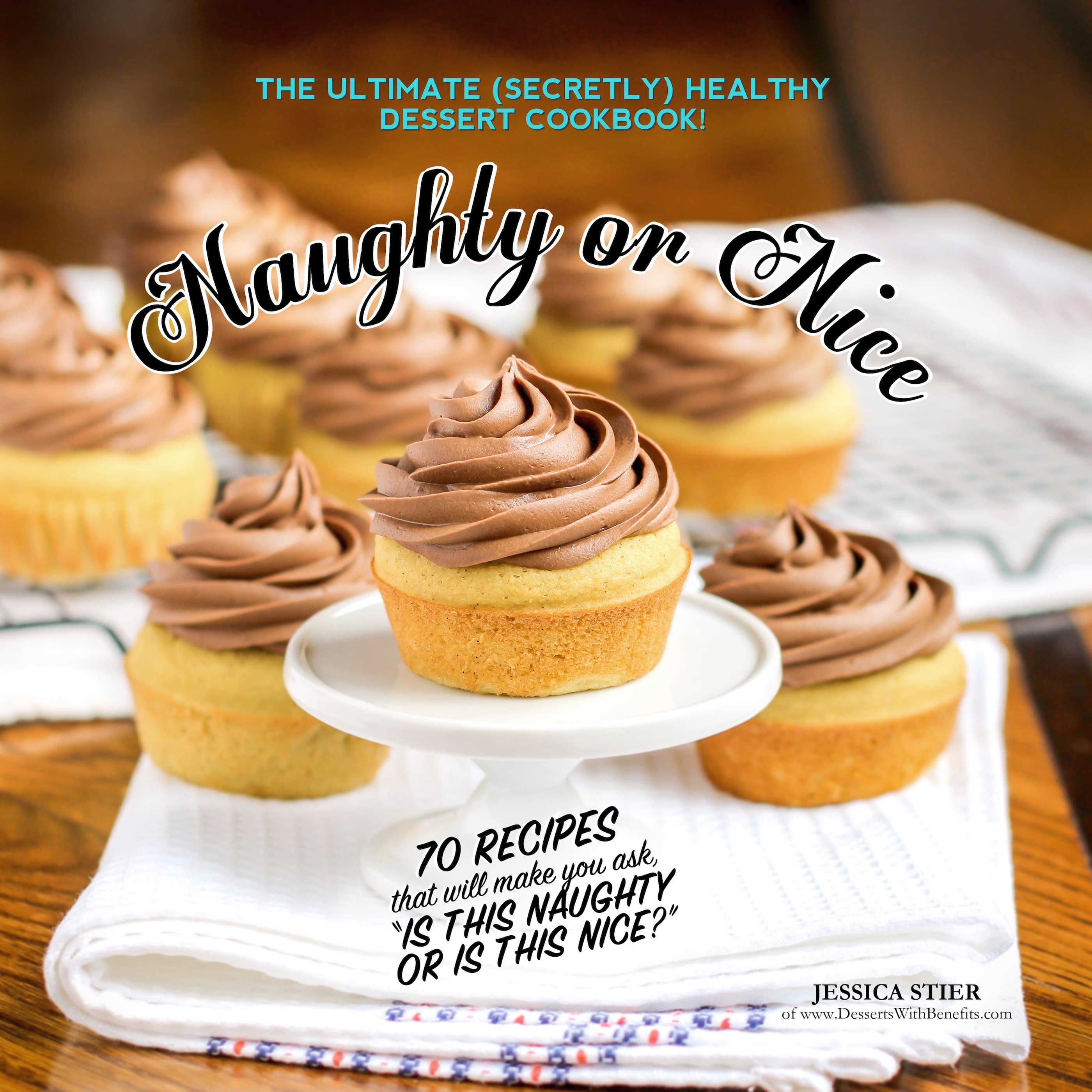 Get your copy from Amazon here!