Healthy Homemade Rainbow Sprinkles (Revisited)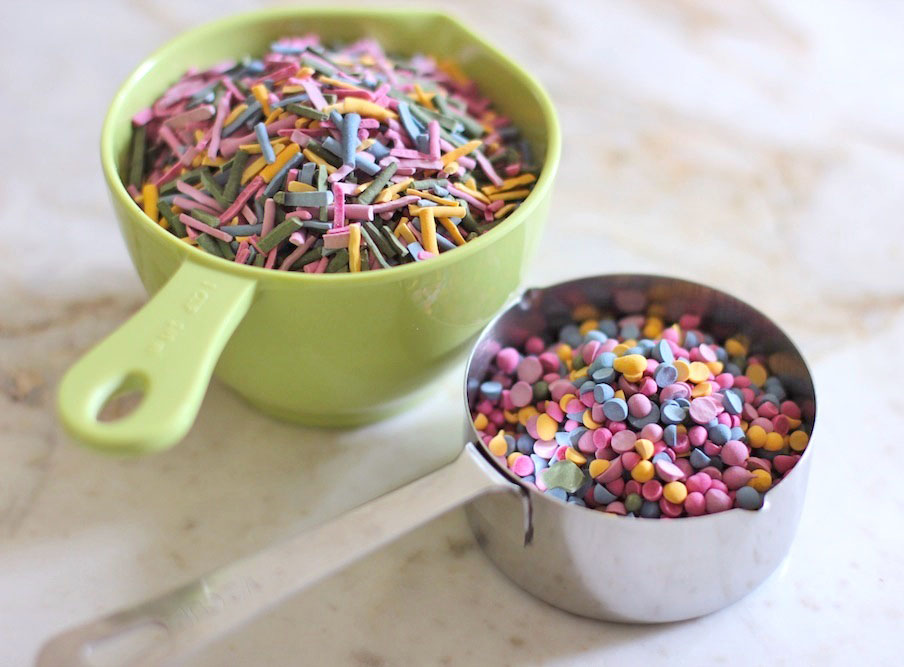 I've made Homemade Rainbow Sprinkles before, but now I've finally made a kind that is durable enough to be mixed into a batter and colorful enough to maintain its color, from after baking to a few days after baking!  These won't fade and these won't melt, despite being naturally colored, sugar free, vegan and egg-white-free.
Healthy All-Natural & Sugar-Free Homemade Rainbow Sprinkles
Ingredients
Instructions
In a large bowl, stir together the erythritol, corn starch, salt, almond milk and vanilla paste.
Separate this into bowls, however many colors you are making, and stir in one food coloring per bowl (mixture should not be too thin or too thick)
Scoop mixture into a firm piping bag with small circle tip (do not use a plastic bag, it will tear) and pipe lines or dots onto a sheet of wax paper. Let dry overnight.
The next day, slice the lines with a pizza cutter or push the dots off the wax paper with your fingers.
Store in a tightly sealed container in the fridge.
Notes
This recipe is: sugar free, gluten free, vegan!
http://dessertswithbenefits.com/homemade-rainbow-sprinkles-revisited/
www.DessertsWithBenefits.com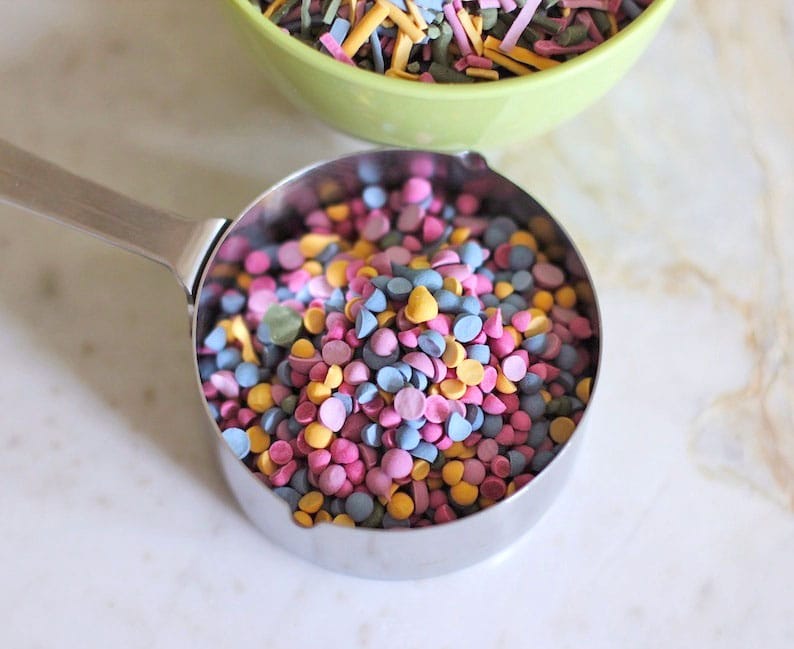 Want some (healthy and all-natural) "confetti" on your cupcakes?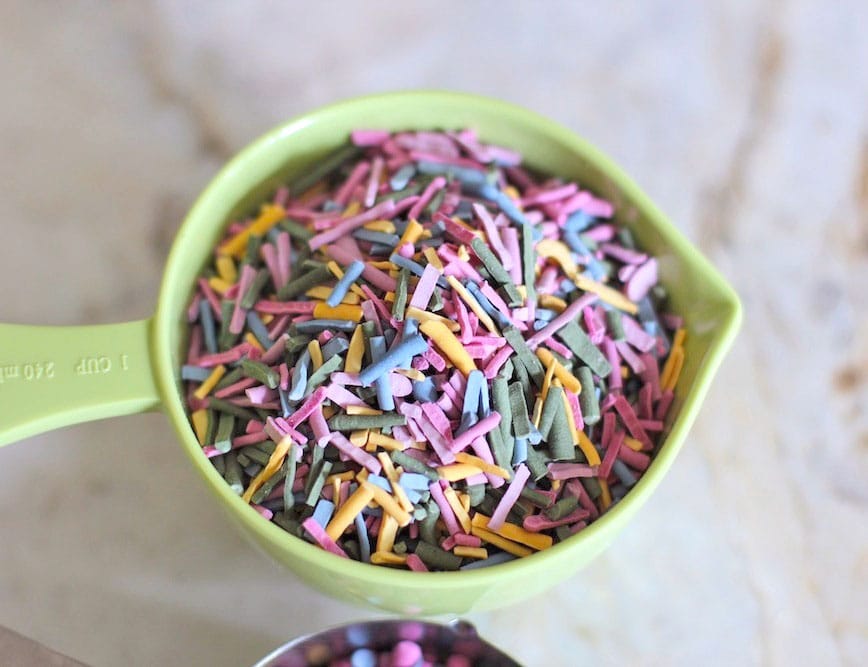 Or are you the "sprinkle" (or "jimmies") type?
Either way, you should make a batch of these sprinkles ASAP.  You will be tossing these into everything you eat  🙂