Healthy Magic Bars
Magic Bars are a classically UNhealthy dessert, with the graham cracker crust packed with butter, the sweetened shredded coconut covered in sugar and the condensed milk full of even more sugar…  it's a calorie bomb, fat bomb and sugar bomb.
While nothing is wrong with fat, per se — because healthy fats are good for you! — it's just ridiculous how much can fit into one little square.  I want my food to energize me and make me feel good, not weigh me down and make me feel like I need a nap.
So I made a healthier version without the butter and the added sugars, but most importantly, no partially hydrogenated oil or trans fats…  just simple, pure, natural and wholesome ingredients.  From the looks of it, can you even tell that these are good for you?  No.  These are sinless Magic Bars, a healthier alternative that sure doesn't taste healthy at all!
Healthy Magic Bars?  I think my heart is melting.
Chewy yet crunchy, sweet and rich, buttery with gooey chocolate.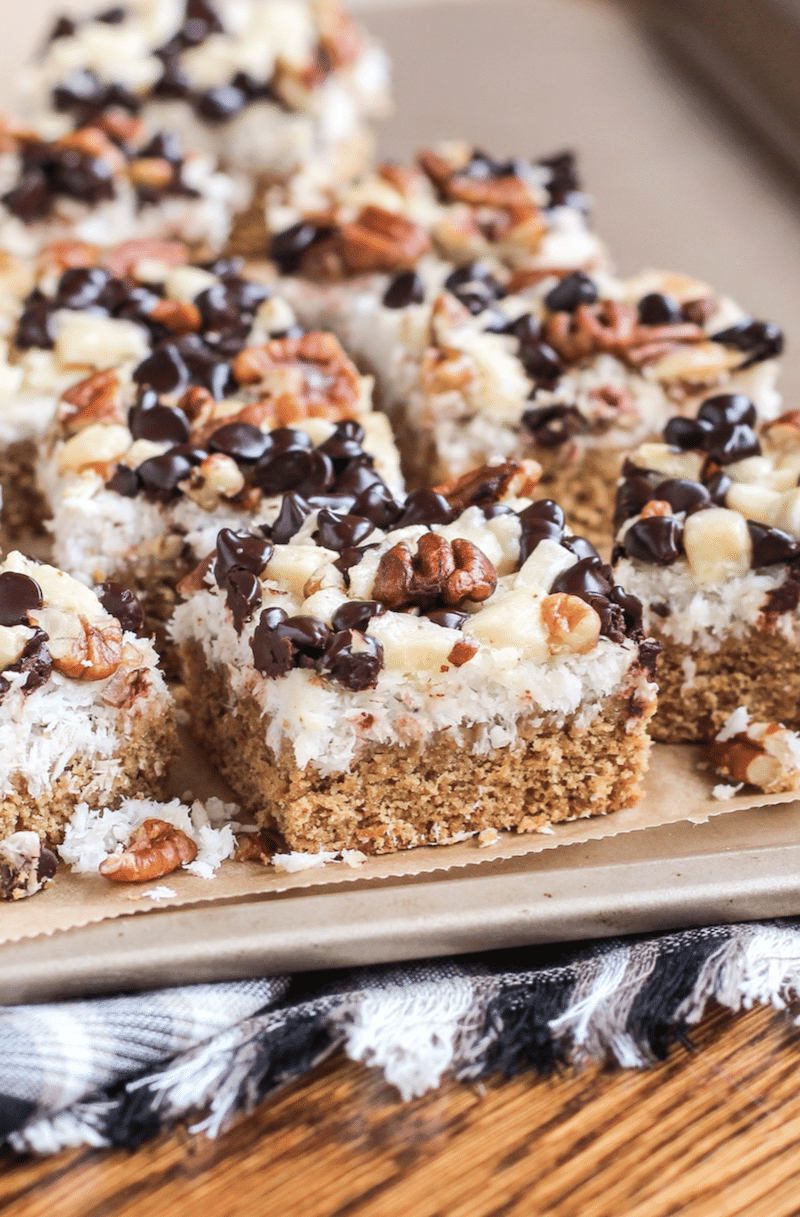 With 70 secretly healthy dessert recipes, full-color pages and photos for every recipe, you'll soon discover what heaven feels like.  See this page for more information on the book, including the Table of Contents, some sneak peaks, and sample images.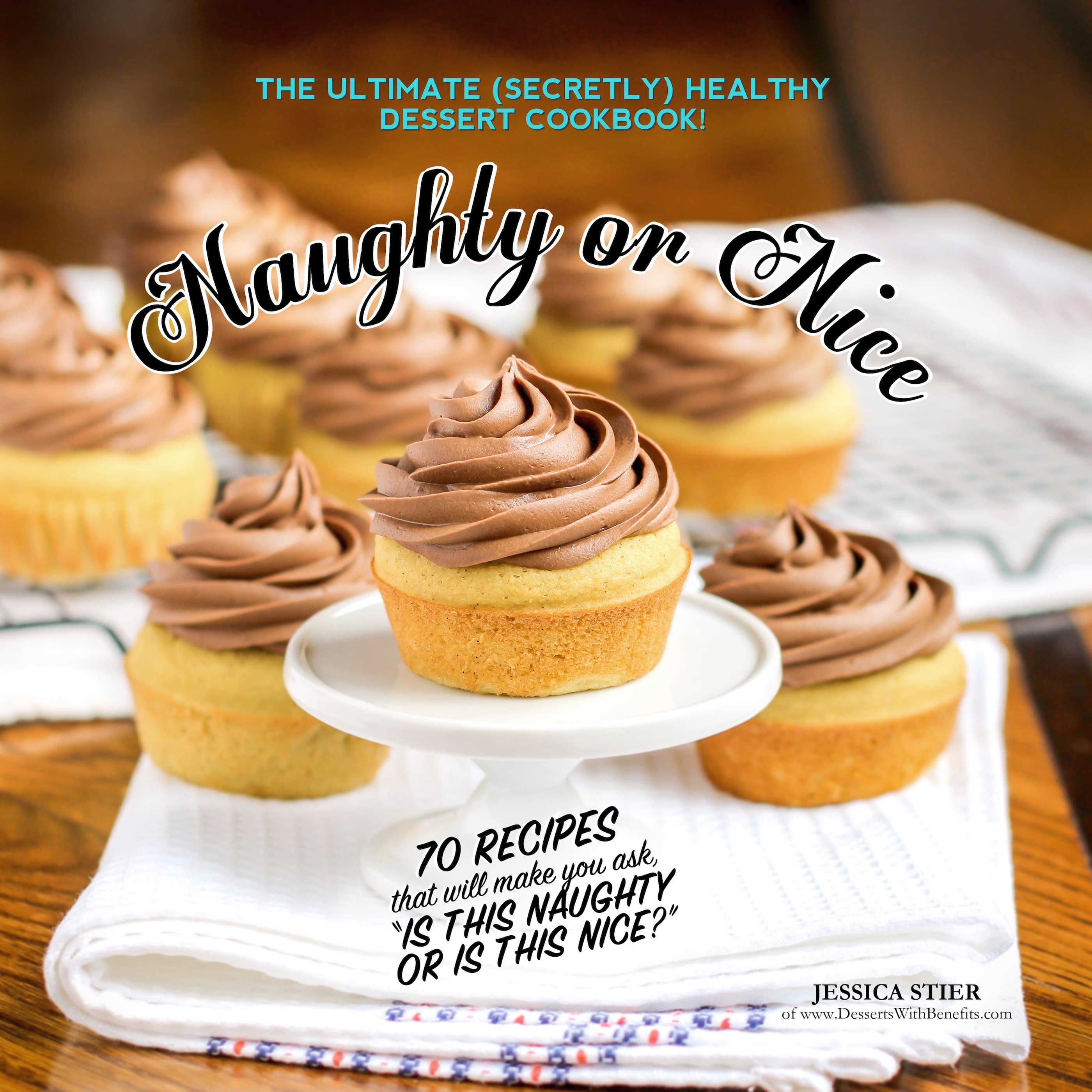 Get your copy from Amazon here!