Healthy White Chocolate Macadamia Shortbread Cookies
My older sister is completing her summer internship next week, and then in a short three days she will be returning to school to complete her final, senior year in university.  Congrats V!  Since she is so busy and lives an hour away, she can only visit every few weeks or so.  And even though she isn't a sweet tooth (I guess it's not the dominant gene in my family), I know she can't resist a couple of desserts:
One, Tiramisu
Two, White Chocolate Macadamia Cookies
Since Tiramisu is a daunting task for a healthy baker (EDIT:  I actually healthified it!), I chose to make the cookies instead.  Plus, she can bring cookies home or to work without any spilling or Ladyfingers turning soggy.  I'll put "white chocolate" in quotations because I used cacao butter in the recipe to provide the chocolate flavor instead of real white chocolate for two reasons:
One, my sister doesn't like how sweet white chocolate is.
Two, I wanted to make a sugar-free cookie…
And I can't find a storebought white chocolate that's not full of sugar.  But that didn't get me down, I successfully healthified her favorite cookies without making them taste healthy at all!
These Healthy White Chocolate Macadamia Cookies are chewy, buttery and sweet just like regular shortbread cookies, except these have wholesome ingredients and nutritional benefits.
Most importantly, my sister loved these cookies.
Also important, she didn't notice the three missing cookies that I ate before she arrived  
.
.
With 70 secretly healthy dessert recipes, full-color pages and photos for every recipe, you'll soon discover what heaven feels like.  See this page for more information on the book, including the Table of Contents, some sneak peaks, and sample images.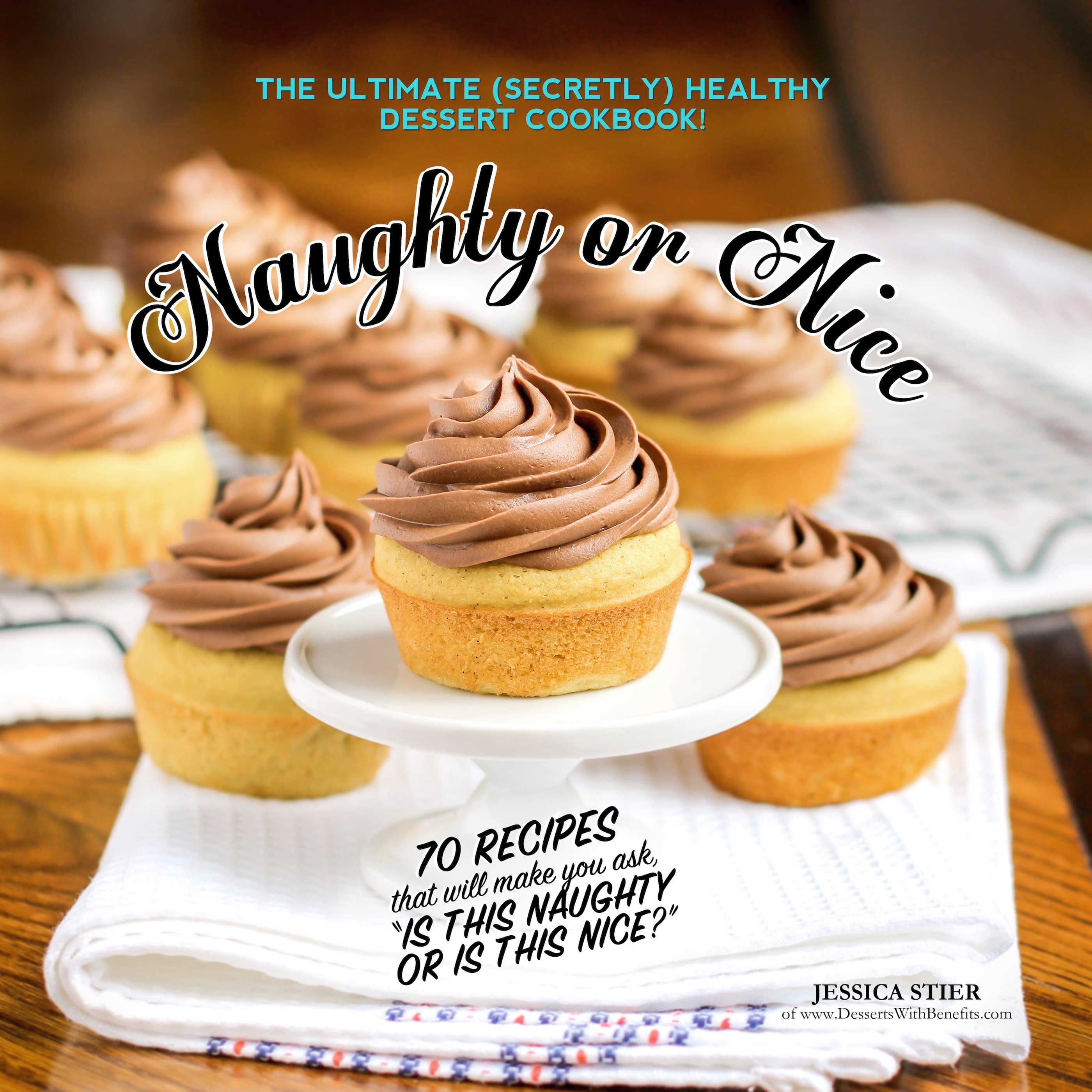 Get your copy from Amazon here!