Bake. Eat. Love… And "Be More Here"
I've been in Austin for 2 months already…  I can't believe it!  This city is truly awesome — the people are friendly, the food is delicious, and the weather is perfect.  ☀️😎
I'm not gonna lie, though, I'm no Dora the Explorer.  I tend to stick with the things and places I like best.  It's my itty bitty comfort zone.  It's all because of my puppy, Cherry, that I've visited half of the places of gone.  🐶🍒
I take Cherry for a walk every day, and by doing so, I ended up exploring quite a bit of this damn awesome place.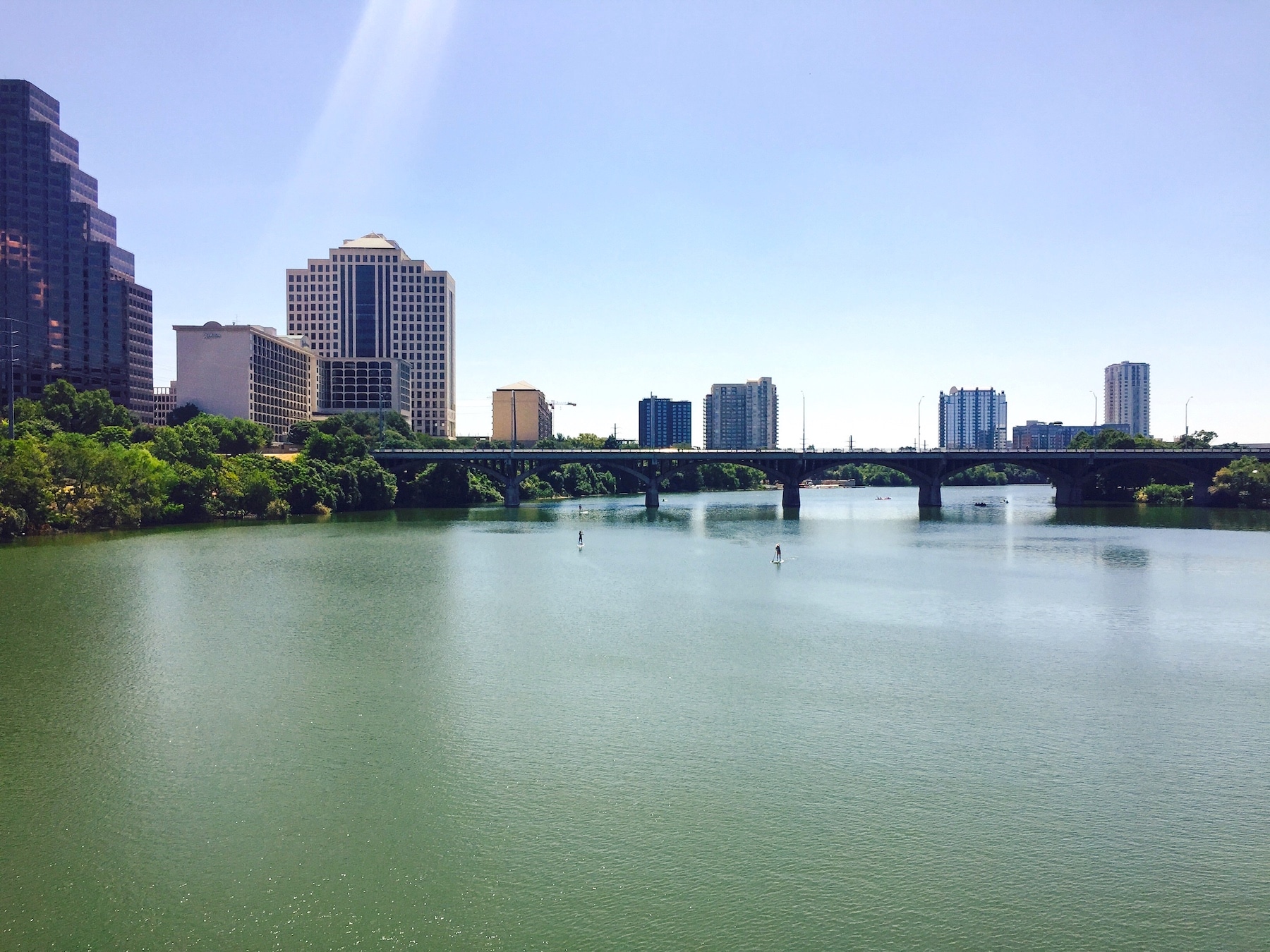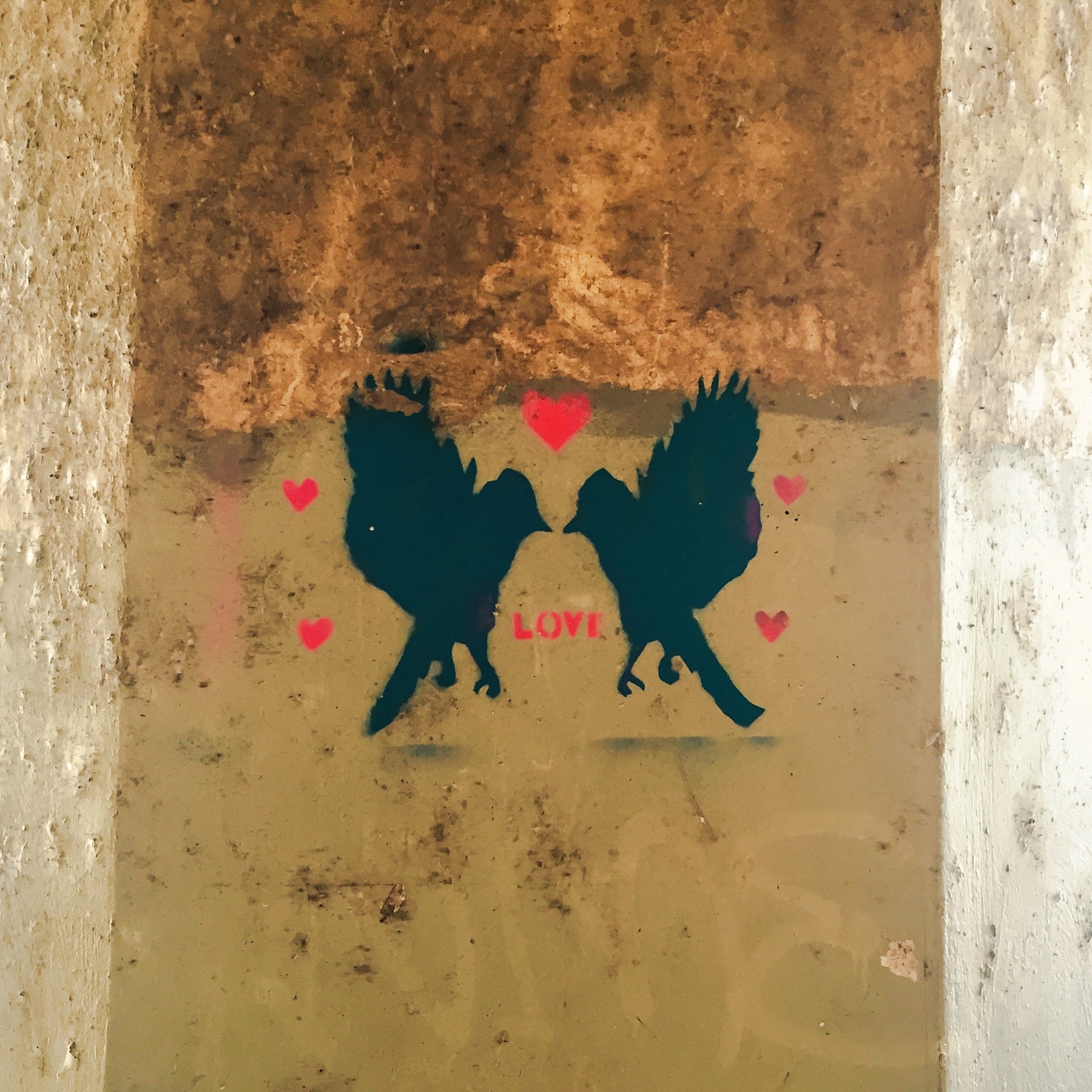 I'm so blessed to be in such a great city with such a great food scene…  I'm basically obligated to try new things.  I made it my goal to go somewhere and do something new every week.  Whatever it is — a new restaurant, a cool food truck, some quirky store — I gotta go in!
.
It's my newfound tradition.
A tradition to get me out of my comfort zone and "be more here."
.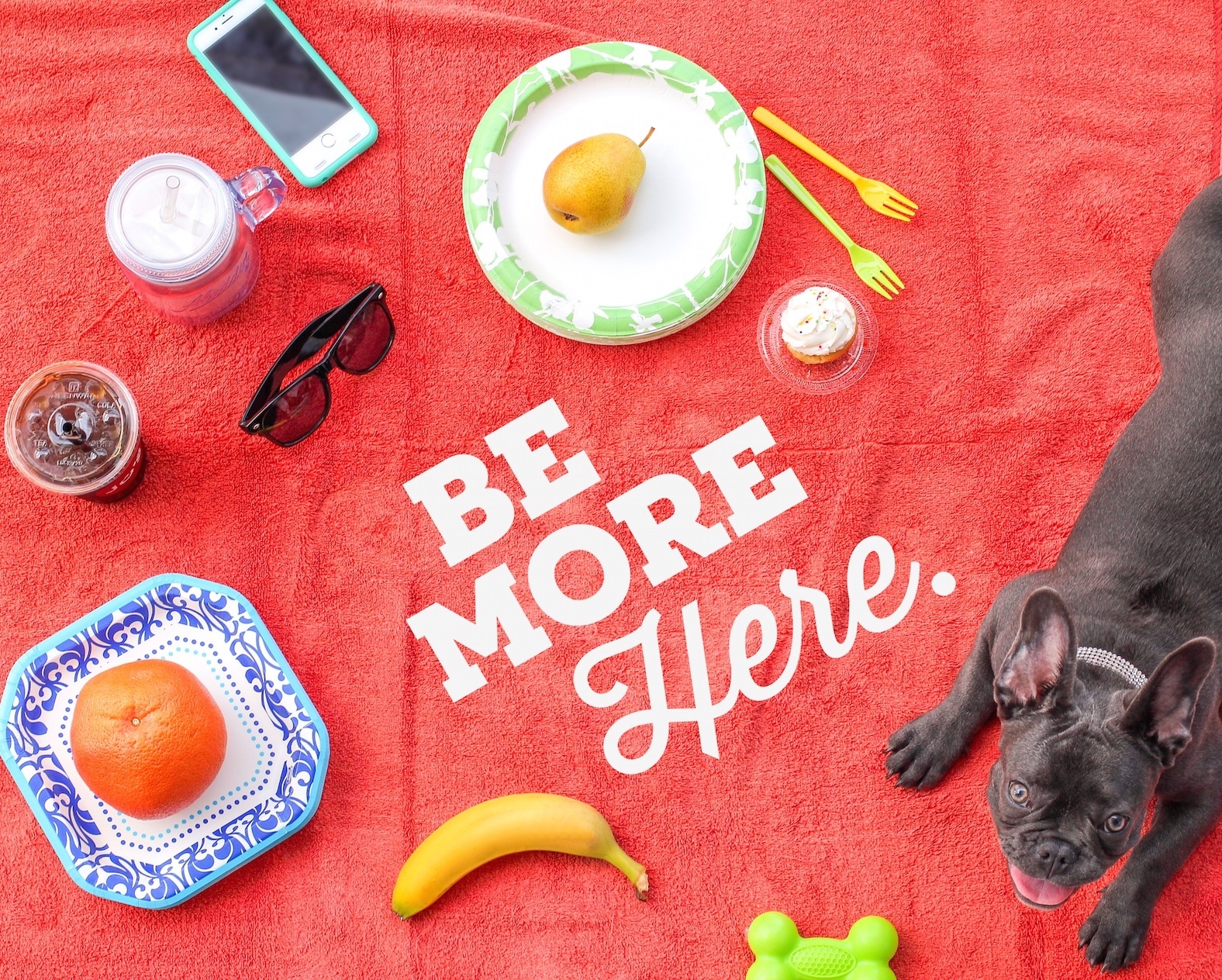 Being a blogger, I am constantly surrounded by technology.  I'm on my laptop and phone almost all day.  And for me, family time is pretty hard to come by.  My family is very small and each of us are in different states/countries (Texas, California, New York and Canada).  So, when I'm with family and friends, laptops are stowed away and phones are turned on silent.  And I love it.  Each of us is present, not reviewing the past or anticipating the future.  Even if it's just for an hour that we get to be together, it's a great hour…  it's a liberating hour.
.
These are the moments that matter.
.
Next month, my family will be getting together to celebrate my 23rd birthday.  Every year we usually rotate where we go (Texas, Arizona, New York, Canada, etc.) and for what celebration (birthday, anniversary, holiday, etc.).  It's a tradition that's never let us down  😀
I can't wait to show everyone around town to the places I've tried and loved.  And to new places, of course  😉
.
The first place I visited to get the "get-Jessica-out-of-her-comfort-zone" (aka Starbucks) ball rolling was Jo's Coffee ☕️ — a cool cafe with a dog-friendly patio:
.
The second place I visited was ALC Steaks On-The-Go 🍔 — a food truck filled with guilty pleasures:
Austin has A TON of food trucks.  If you've ever been to New York City, you probably noticed a Starbucks on every block.  It's kind of like that here, but with food trucks.
.
The third place I visited was THE flagship Whole Foods — the largest and most beautiful Whole Foods in all the land!  Did you know Whole Foods was founded in Austin, Texas?!  That's so crazy to me…  crazy awesome.  I could literally go there every single day and never get bored.  There's always something new to discover.
.
The fourth place I visited was the Farmer's Market — held every Saturday, rain or shine, by the Sustainable Food Center.  I spoke to a few vendors there while Cherry mauled people with kisses  😉
.
The fifth place I visited was Sweet Ritual 🍦 — a vegan ice cream shop with some pretty cool, funky flavors: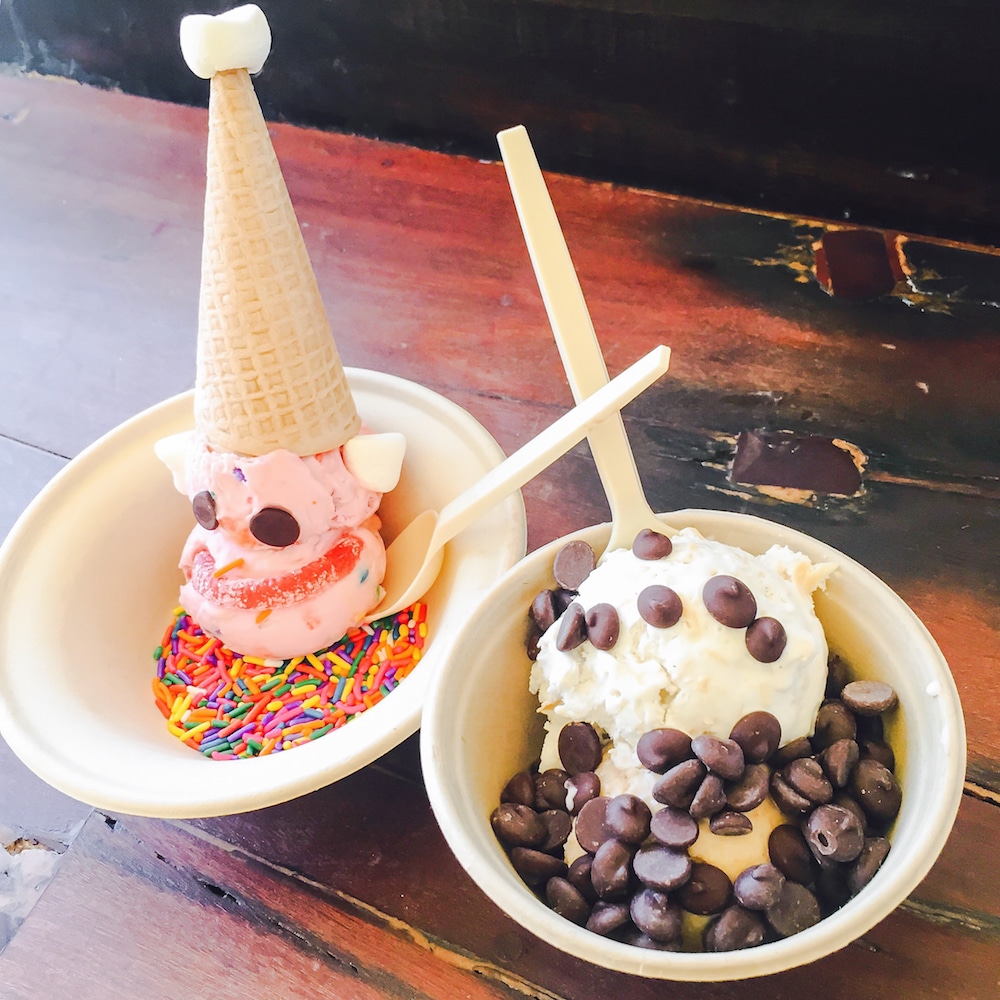 I met up with Kaylin, a fellow food blogger at Enticing Healthy Eating, to nosh on this deliciousness.  It's crazy, we both moved to Austin within the same week, and we both have an "Austin Bucket List."  I think we're gonna eat our way through Austin together!
Kaylin got the Sockeye Monkey Sundae with Unicorn Poop Ice Cream and Rainbow Sprinkles.  I got a scoop of the Cinnamonkey Elephantastic, a scoop of the Toasted Coconut Ice Cream, and a biiiig spoonful of chocolate chips.  That was some of the best vegan ice cream EVA.
.
The sixth place I visited was White Girl Asian Food — another food truck filled with guilty pleasures:
.
The seventh place I visited was Tiny Pies — an adorable little bake shop that specializes in, um, yes, TINY PIES: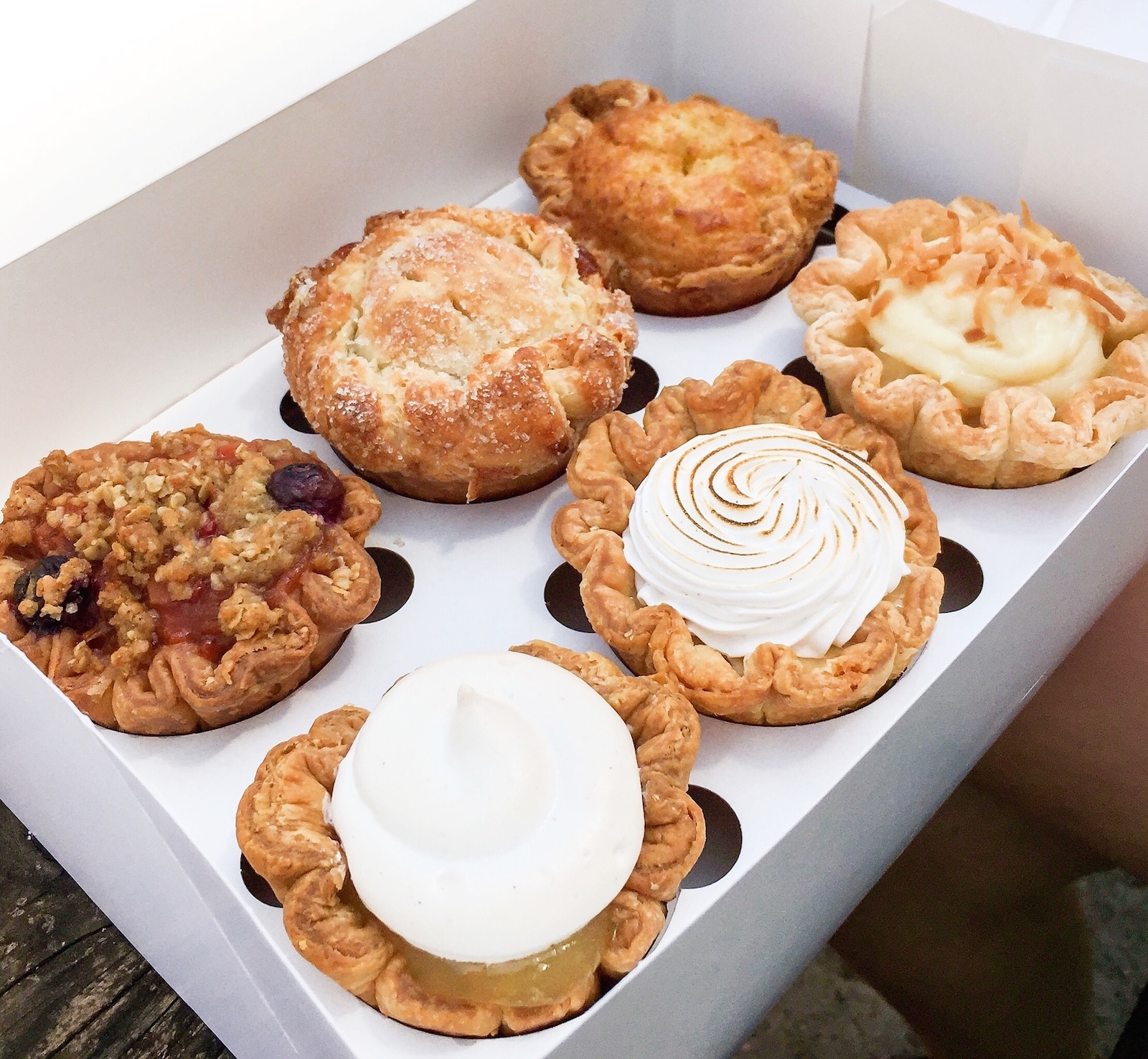 I met up with Kaylin again for another "dessert for lunch" date.
Kaylin got the Blueberry Peach Pie, Apple Pie 🍎 and Bourbon Buttermilk Pie.  I got the Lemon Meringue Pie 🍋, Key Lime Pie and Coconut Cream Pie (I'm currently writing wrote a cookbook that includes Coconut Cream Pie as one of the recipes, so I obviously had to get one of those).
.
The eighth place I visited was the park — I went on my first picnic EVER!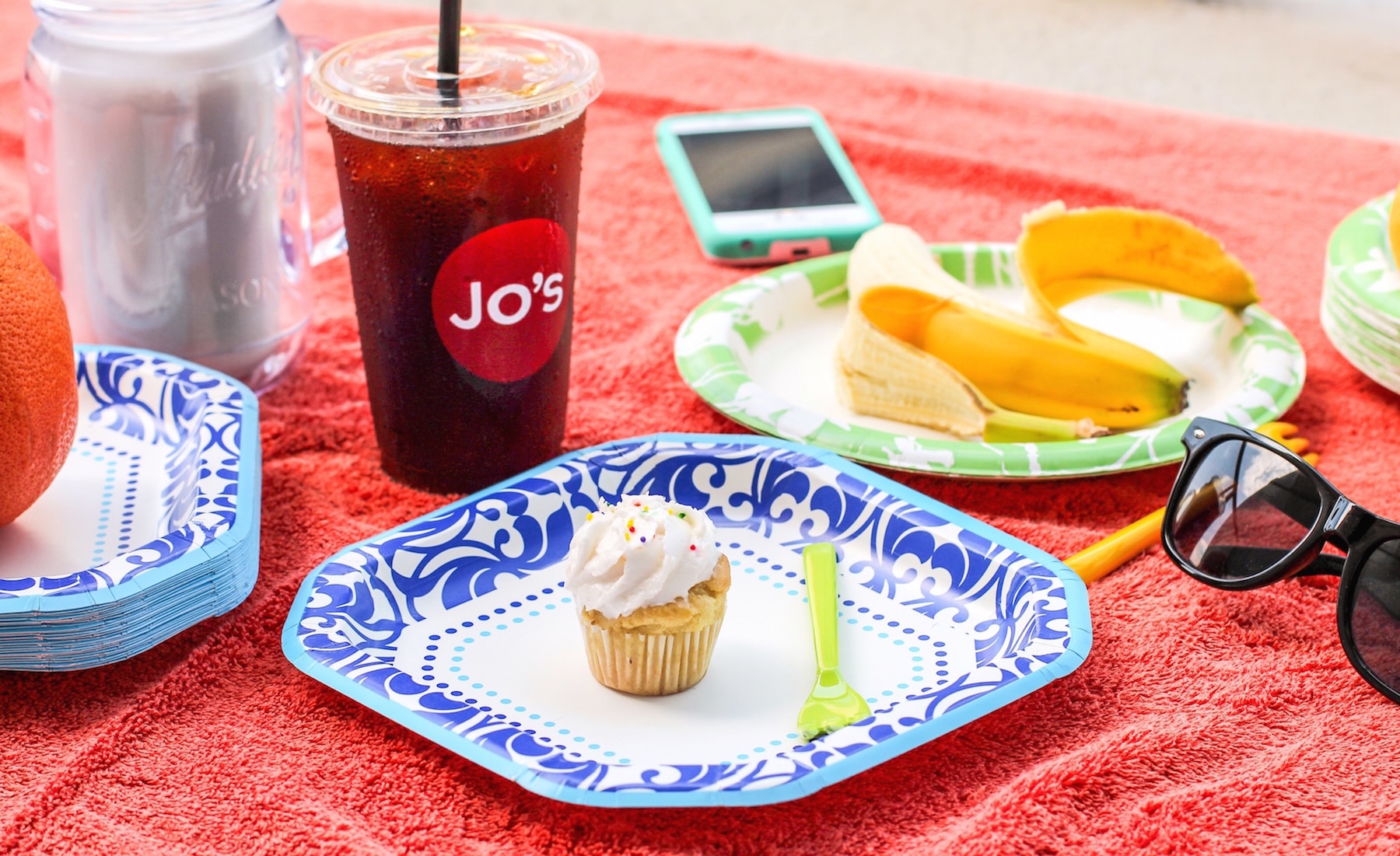 All of us brought snacks.  I brought coffee (obviously), organic milk, vegan and gluten-free cupcakes from the Farmer's Market, as well as homemade blondies and coconut macaroons.  For Cherry, I brought her kibble, water and toys  😀
And how were we able to eat all this deliciousness?  Dixie® plates, napkins and utensils 🍴🙌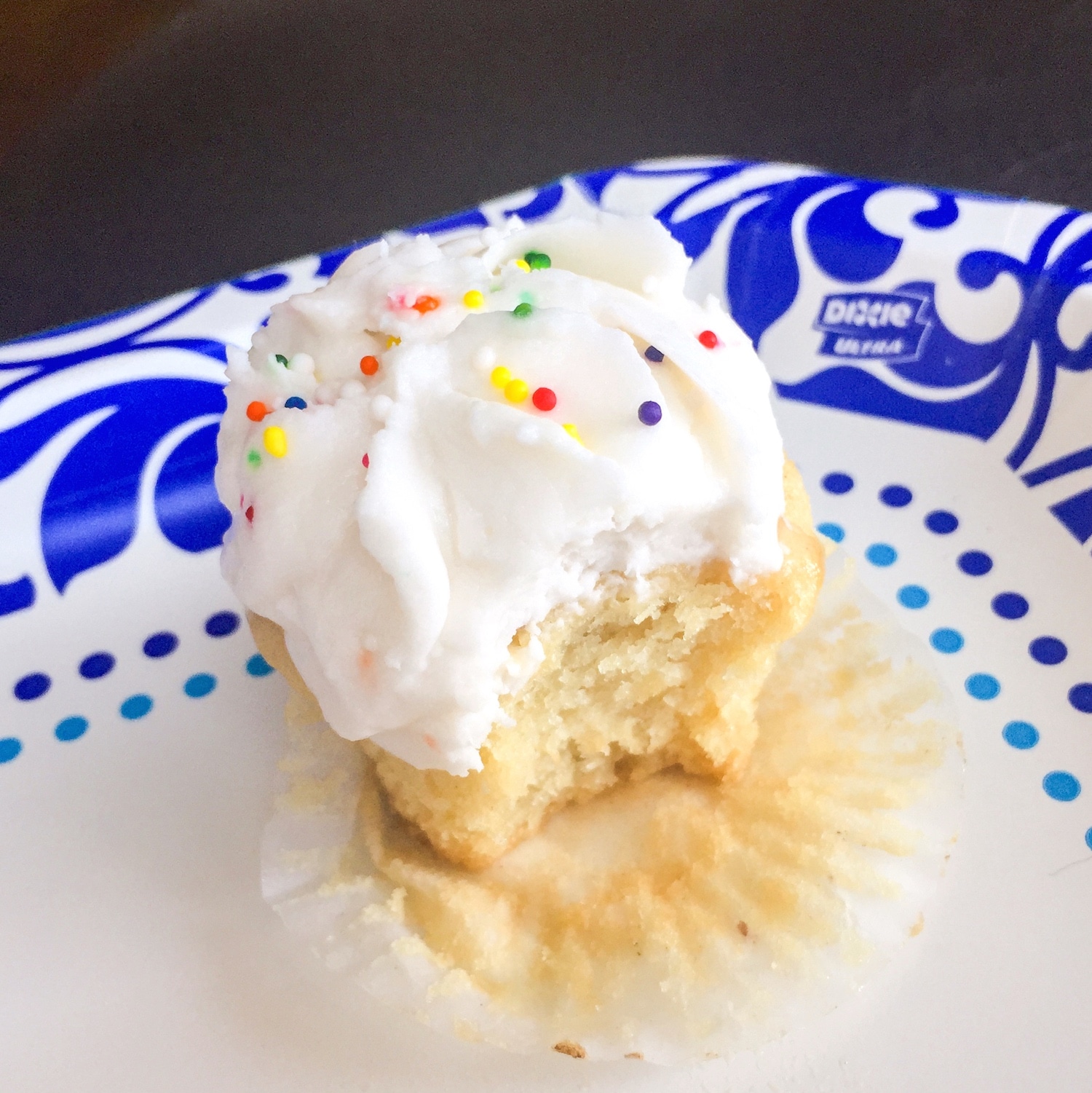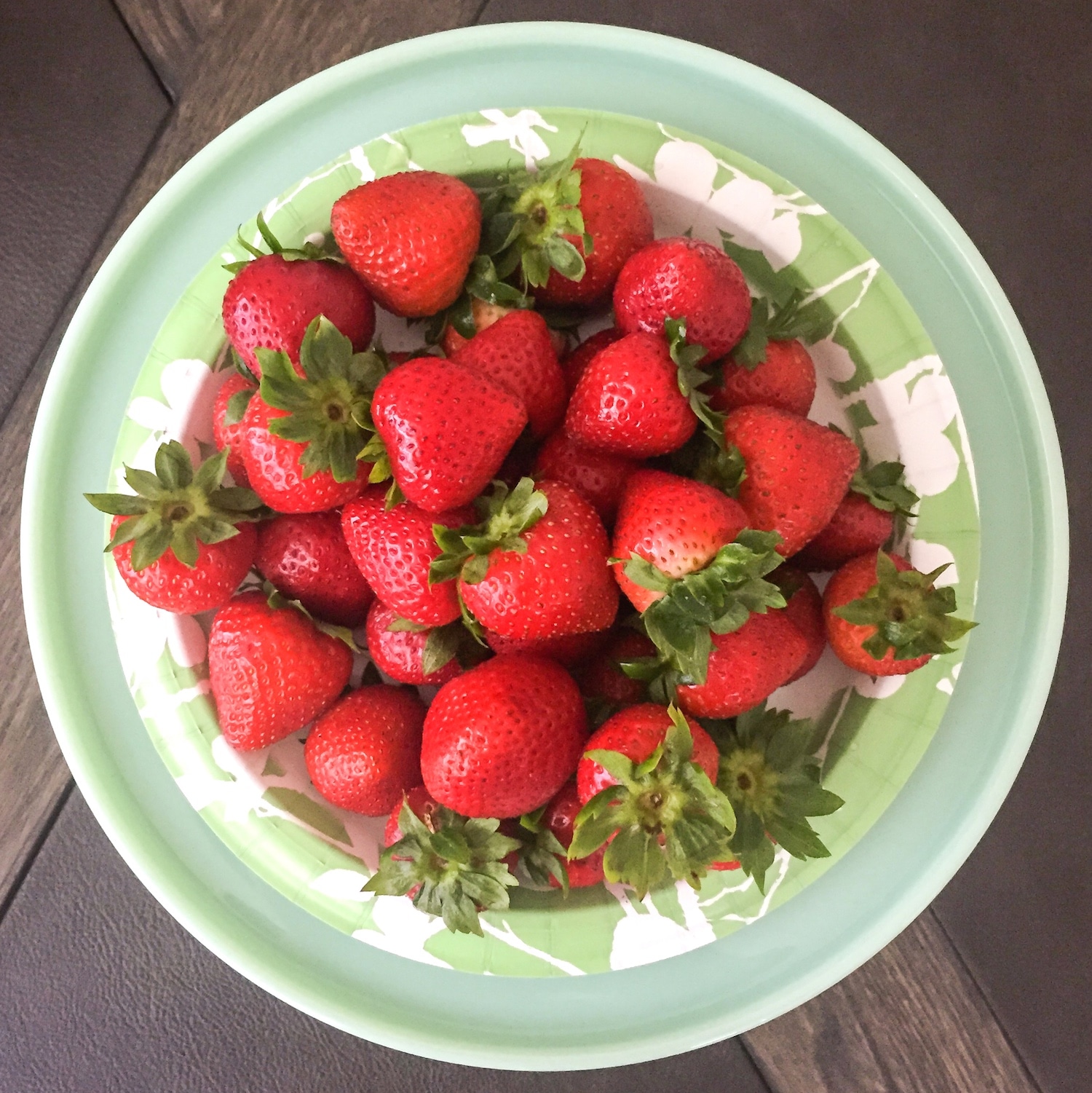 …
I've gotta say, trying all these new places and meeting all the awesome people there makes me wonder why I used to hold so firm in staying in my comfort zone.  There are so many more places to go and things to do.
Wanna take a sneak peek at my Austin Bucket List?
Restaurants, Food, Bars:
Juiceland, Juice Austin, Blenders and Bowls, Sno Beach, Bananarchy, Picnik, Lick Ice Cream, Sweet Ritual Ice Cream, Prohibition Creamery, D'lites, Capital City Bakery, Tiny Pies, Kerbey Lane Cafe, Counter Culture, Unity Vegan Kitchen, Thundercloud Subs, P. Terry's, Hopdoddy Burger, Fresa's, Noble Sandwich Company, Thai Fresh, Elizabeth Street Cafe, Second Street, Corner, Vinaigrette, True Food Kitchen, Kyoten Sushiko, Kome Sushi, Handle Bar, The Red Headed Step Child
To Do:
Kayak the Colorado River, Visit the Hope Outdoor Gallery, Visit the Museum of the Weird, Visit the HJ Lutcher Stark Center for Physical Culture and Sports, Walk the Pennyback Bridge, Hike Mount Bonnell, Take a Cooking Class at The Natural Epicurean
.
I can't wait to plow through this list!  Make sure to follow me on Twitter and Instagram for updates  😀
But until then…
Bake. 🎂
Eat. 🍴
Love. 💕
And Be More Here. 🙌
.
– JESS
.
Compensation for this post was provided by Dixie® via AOL Media.  The opinions expressed herein are those of the author and are not indicative of the opinions or positions of Dixie® or AOL.