Healthy Homemade French Macarons
I have made (failed) macarons over thirty times.  Yes, thirty.  The number of trials is quite laughable to me now, but looking back I remember the frustration of each and every failed batch.  I was hopeful when I folded the batter perfectly, I was anxious as I let the macarons dry on the trays for thirty minutes to an hour, I was let down when I checked on the macarons baking in the oven without any sign of the classic "feet," and then I was crushed as I set the hot pans on my counter…  yet another failed macaron.  It's like a slap in the face, a shattered dream, a total defeat.
Here are a couple of my failures:
In the beginning, I set myself up for failure by using powdered coconut sugar.  The coconut sugar turned the batter brown and they flattened completely in the oven (to ~2 millimeters in height!) into gooey caramel-like discs of sugar.
Here is some background info of my failed trials:
I have tested real white sugar to erythritol to sucanat to coconut sugar (some batches using all granulated sweetener, some using all powdered, some using both and one batch using a stovetop cooked syrup… I even tested out different powdered sugars, one 100% cane sugar and another laced with starch)
I have used almond flour, almond meal and pistachio flour
I have used cold egg whites, room temperature egg whites and aged egg whites
I have tested batches with no added flavorings or food colorings along with batches with some of both
I have undermixed, overmixed and mixed perfectly
I let the macaron batter rest on the pans from zero minutes to more than an hour
I tested a range of temperatures, from 200-330 degrees Fahrenheit (I always use an oven thermometer to be sure)
I baked the macarons on both Silpats and parchment paper
I have baked these trials over a span of two years, from cold weather to warm weather (neither of which is humid)
Some batches of macarons spread into thin wafers, some poofed up into what looked like sugar cookies, some were crunchy throughout, some never solidified and stayed chewy and bendable.  My closest batch looked like macarons but without the feet and had huge air pockets in them, despite tapping the pans on the counter and witnessing air pockets rise to the surface (grrr)
I seem to fail at French Macarons despite how much research I have completed, videos I have watched and recipes I have tried…  ugh!
After years of failure, I finally perfected a French Macaron recipe.  And they're amazing.  They are light, petite and sweet.
*falls to knees and bows down to the baking gods*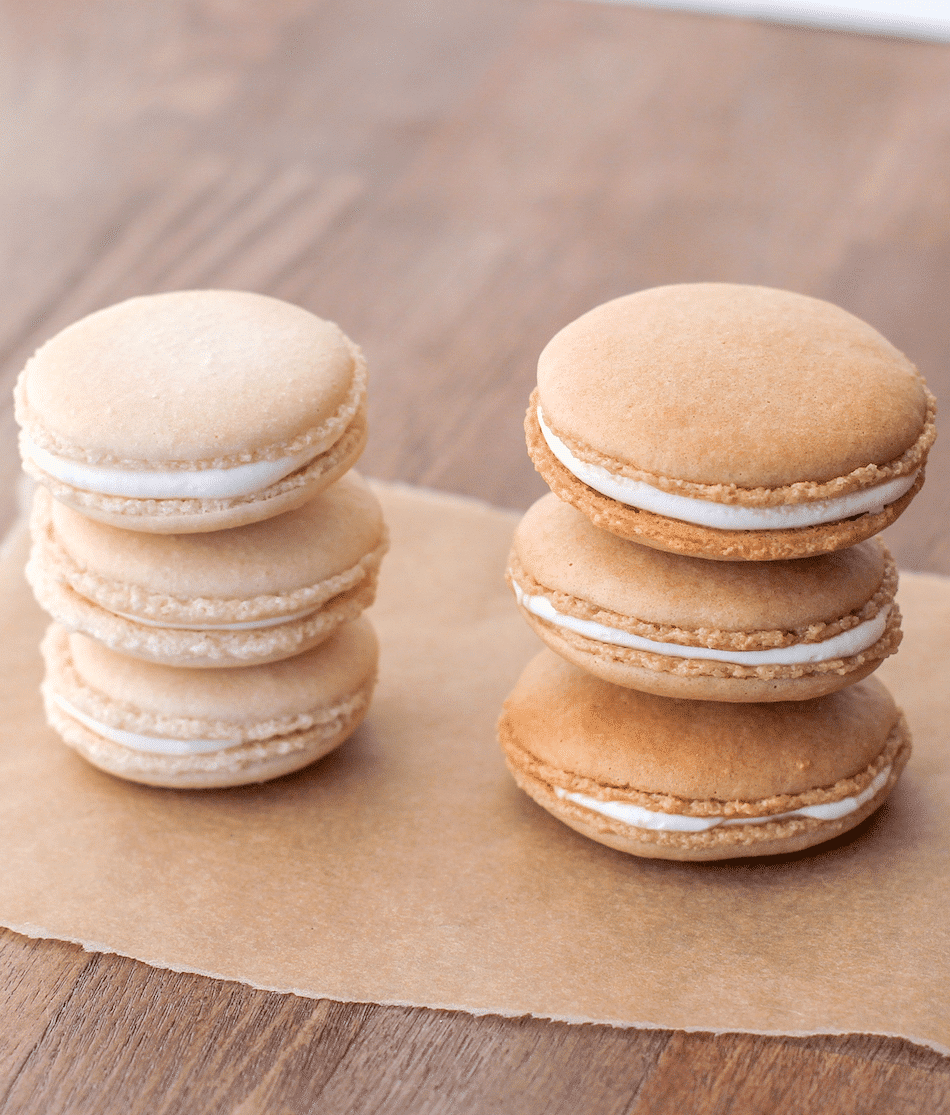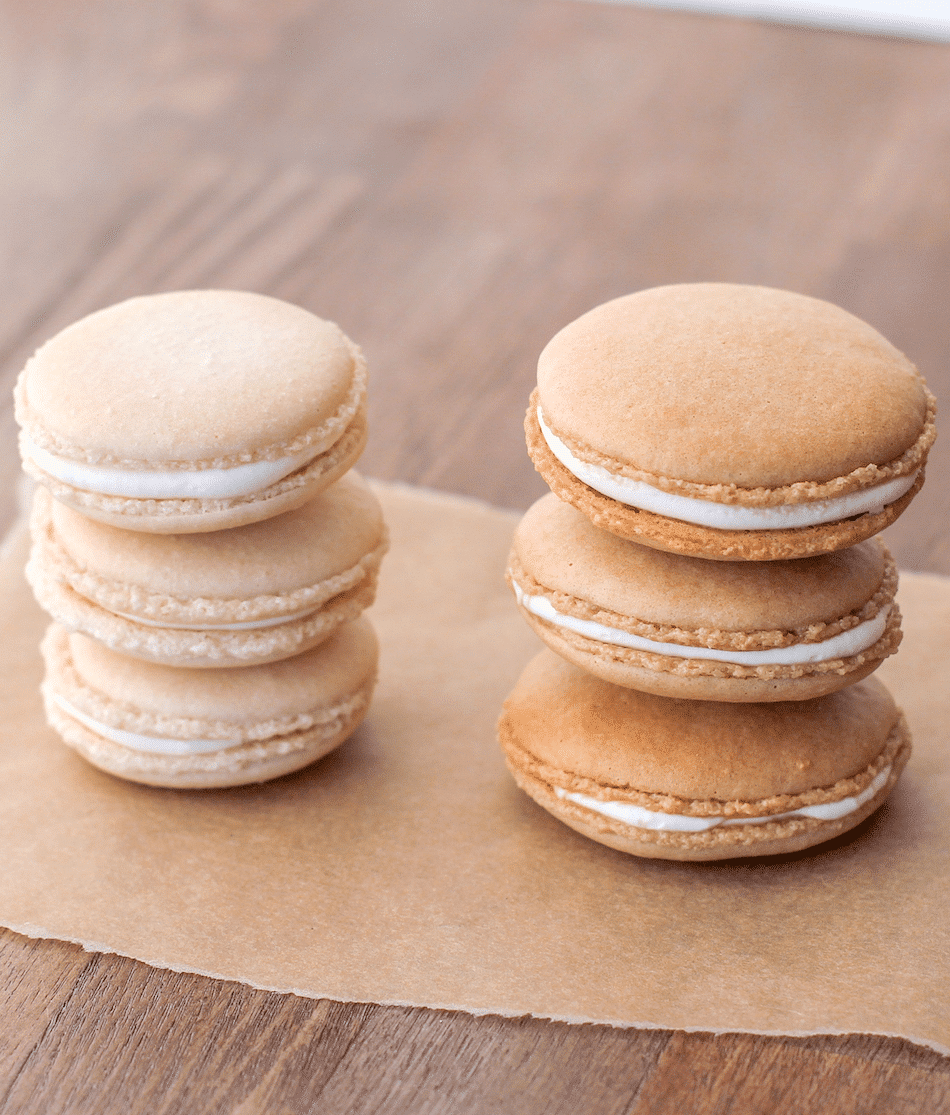 Healthy Homemade French Macarons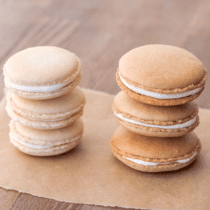 Ingredients:
Evaporated Cane Juice
Almond Meal
Organic Egg Whites
Salt
Vanilla Extract
Directions:
Notes:
I originally wasn't going to share the recipe here because I worked so incredibly hard on publishing 
Naughty or Nice
.  But, I understand not having a recipe here can be frustrating.  So, I'll meet you halfway...  how does that sound?  I'll show you all the ingredients I use in the recipe.  That way, you can determine on your own whether or not the cookbook is for you!