Healthy Black Velvet DIY Protein Bars
Remember when I teased you with a picture of these bad boys on Instagram?  Well I'm FINALLY giving you the recipe!  May I introduce to you, these Healthy Black Velvet DIY Protein Bars 🖤💪🍫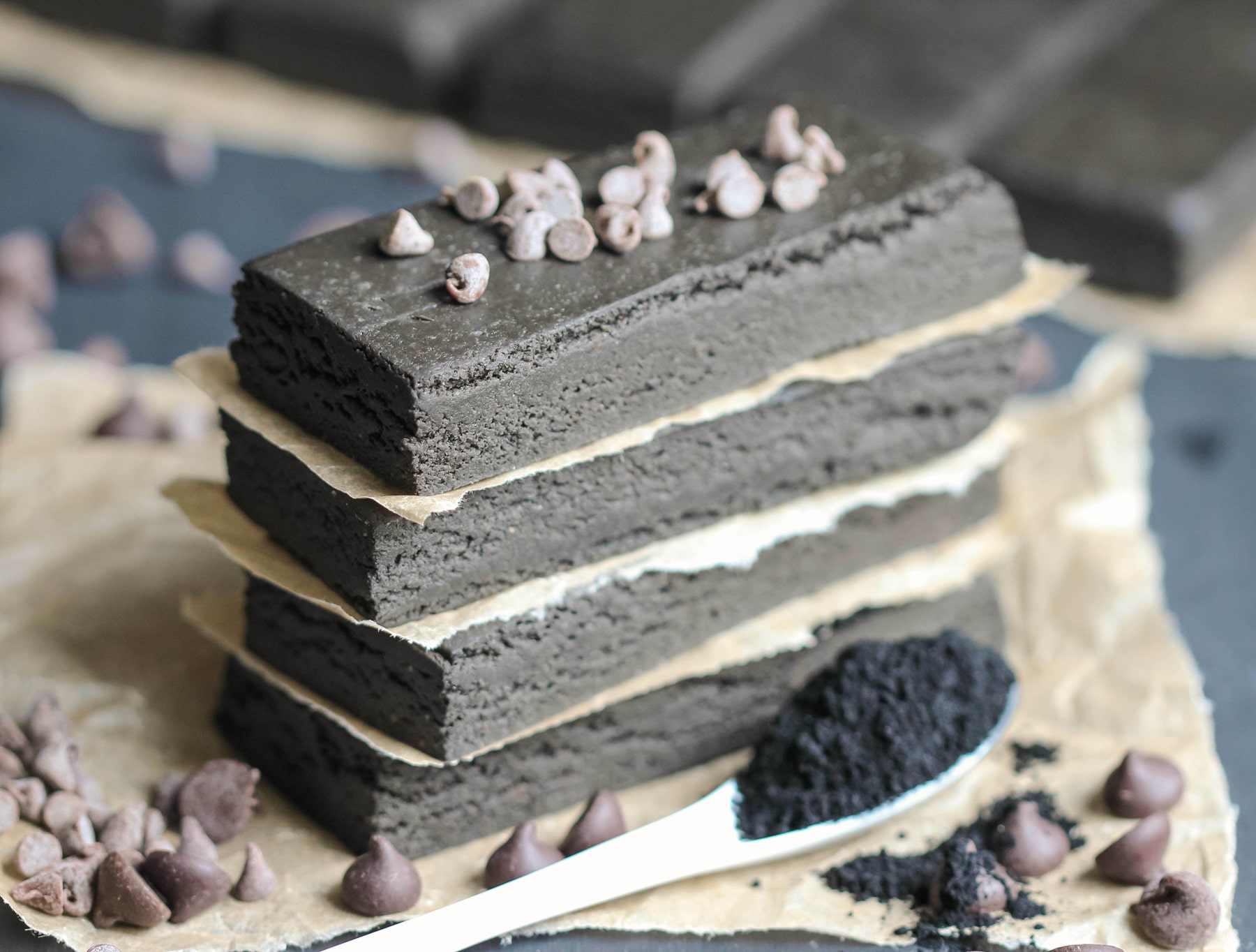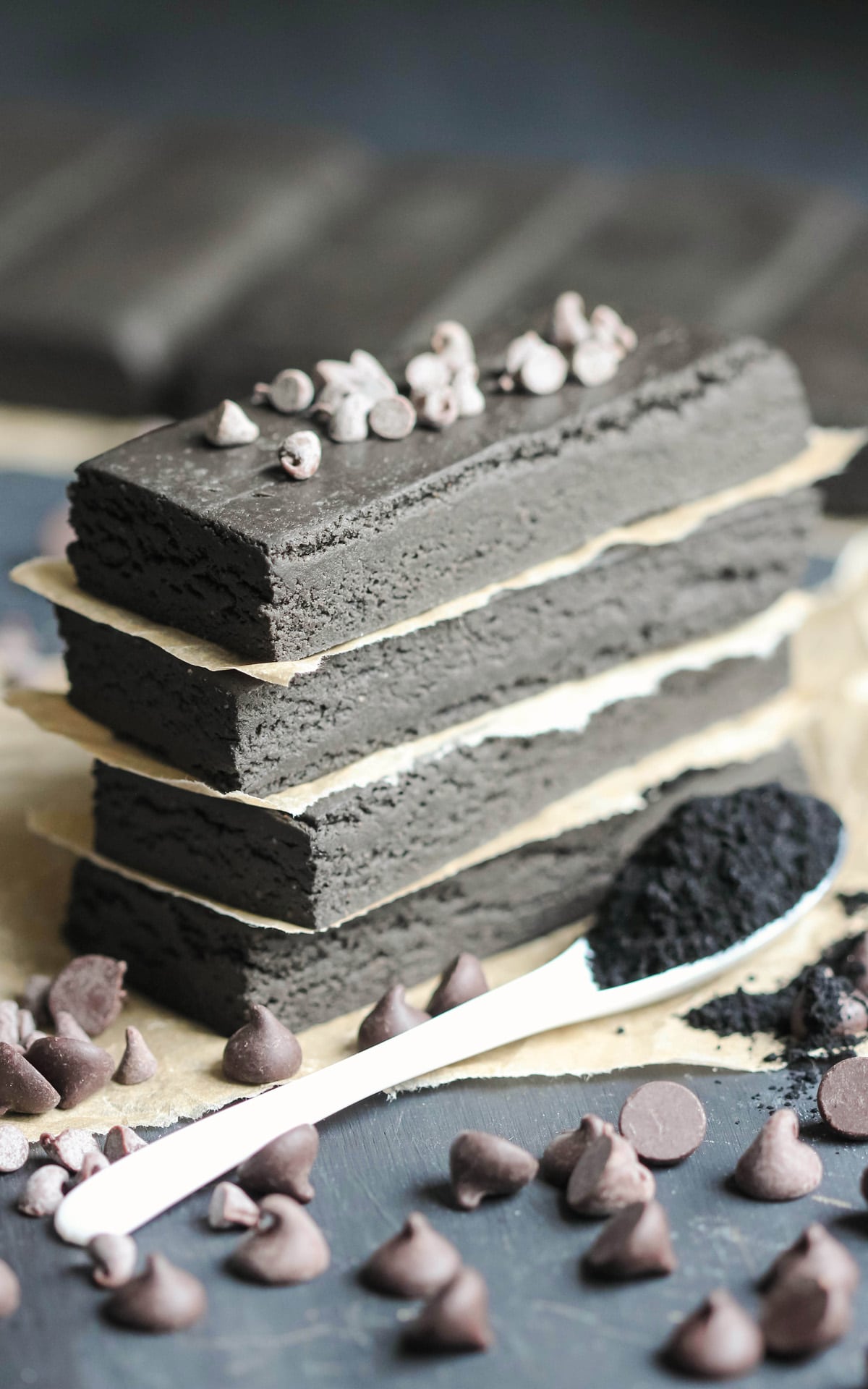 Black Velvet is just like red velvet, only black!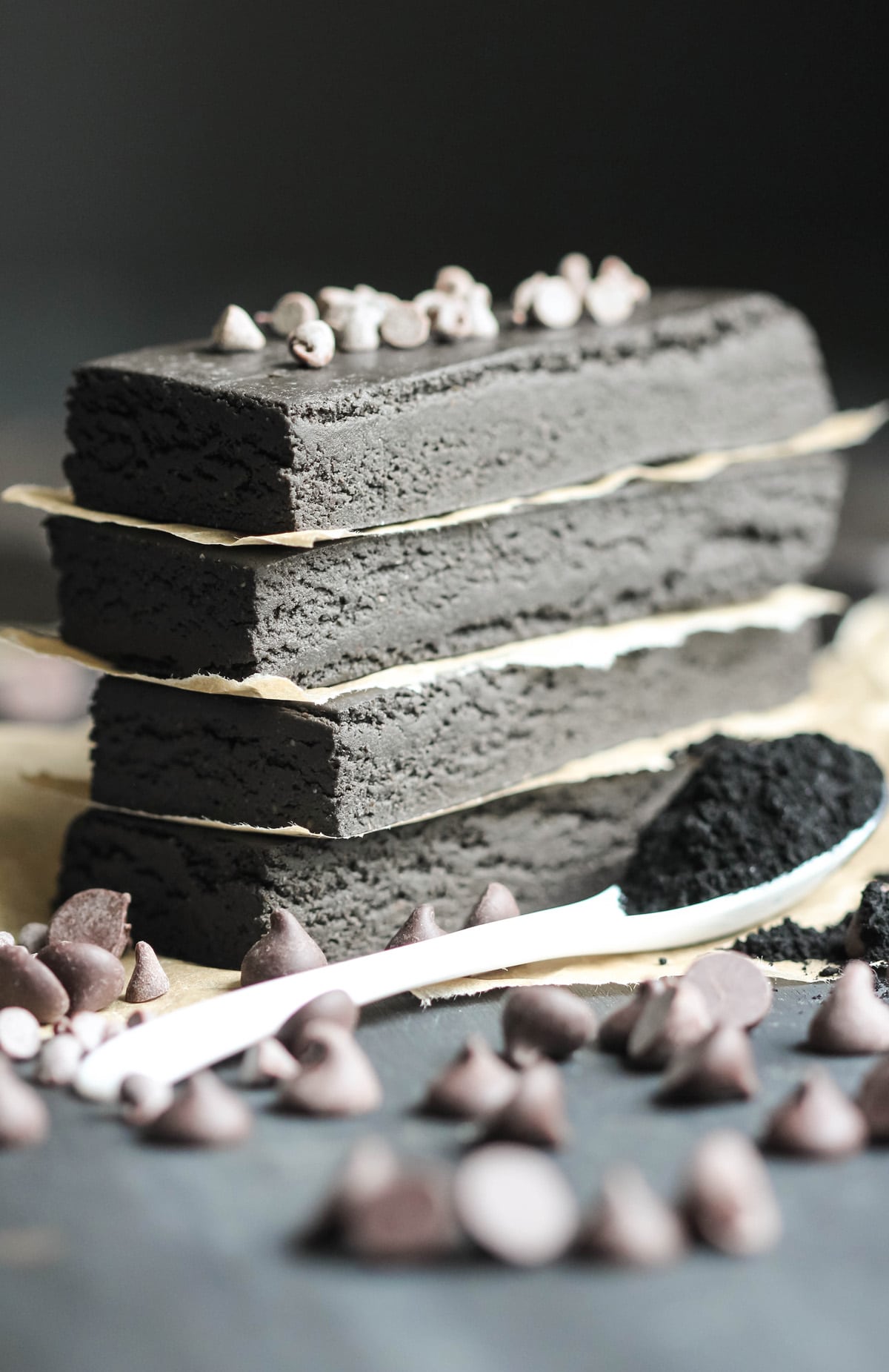 These Healthy Black Velvet DIY Protein Bars are the perfect snack for when you're wanting something sweet and chocolatey, but without the excess calories, fat, and refined sugar.
With only 7 ingredients and no baking required, these homemade protein bars will be your new go-to snack when you're running out the door.  Buuuut, they're also just a good old staple to have handy in the fridge for when the hunger strikes!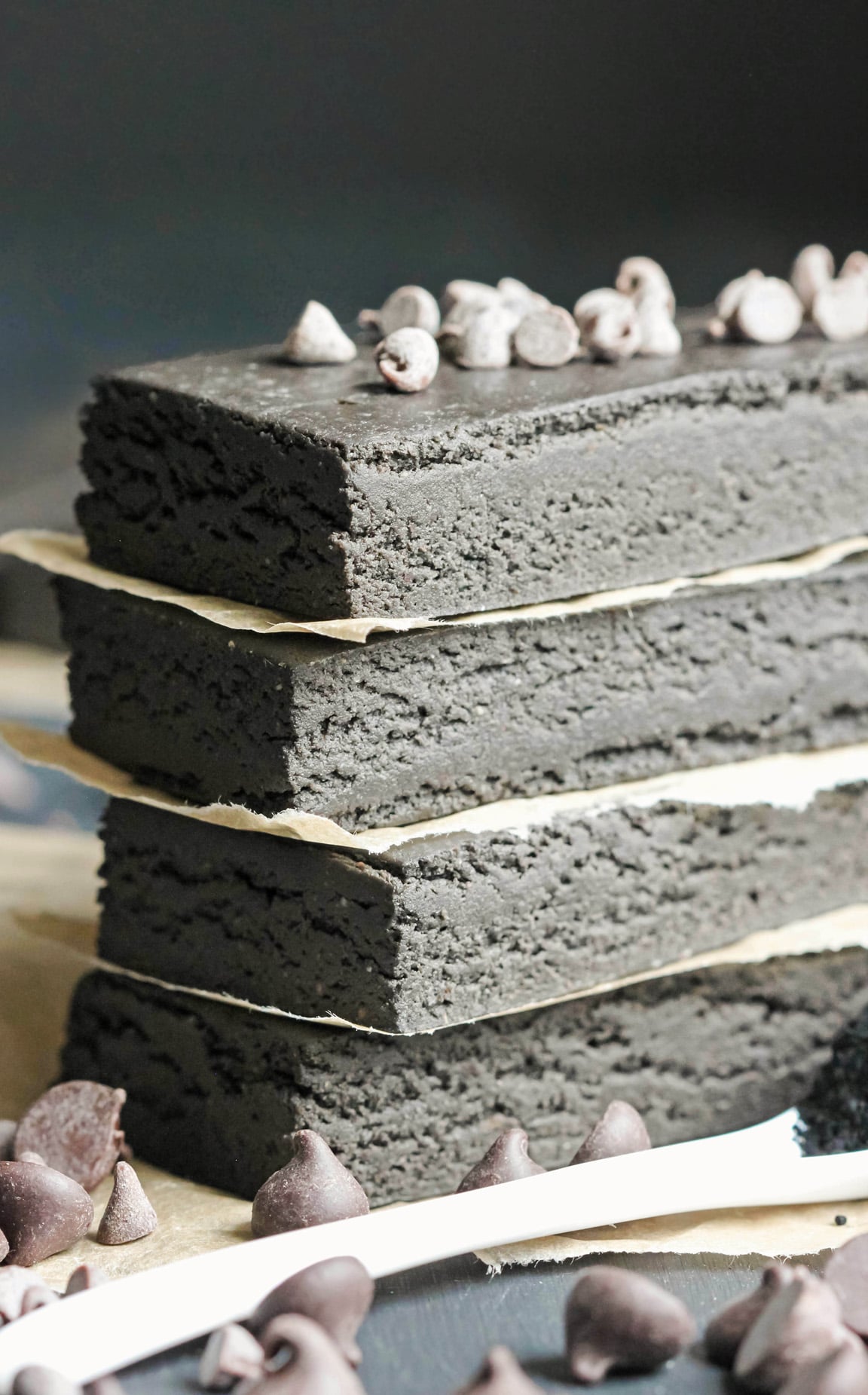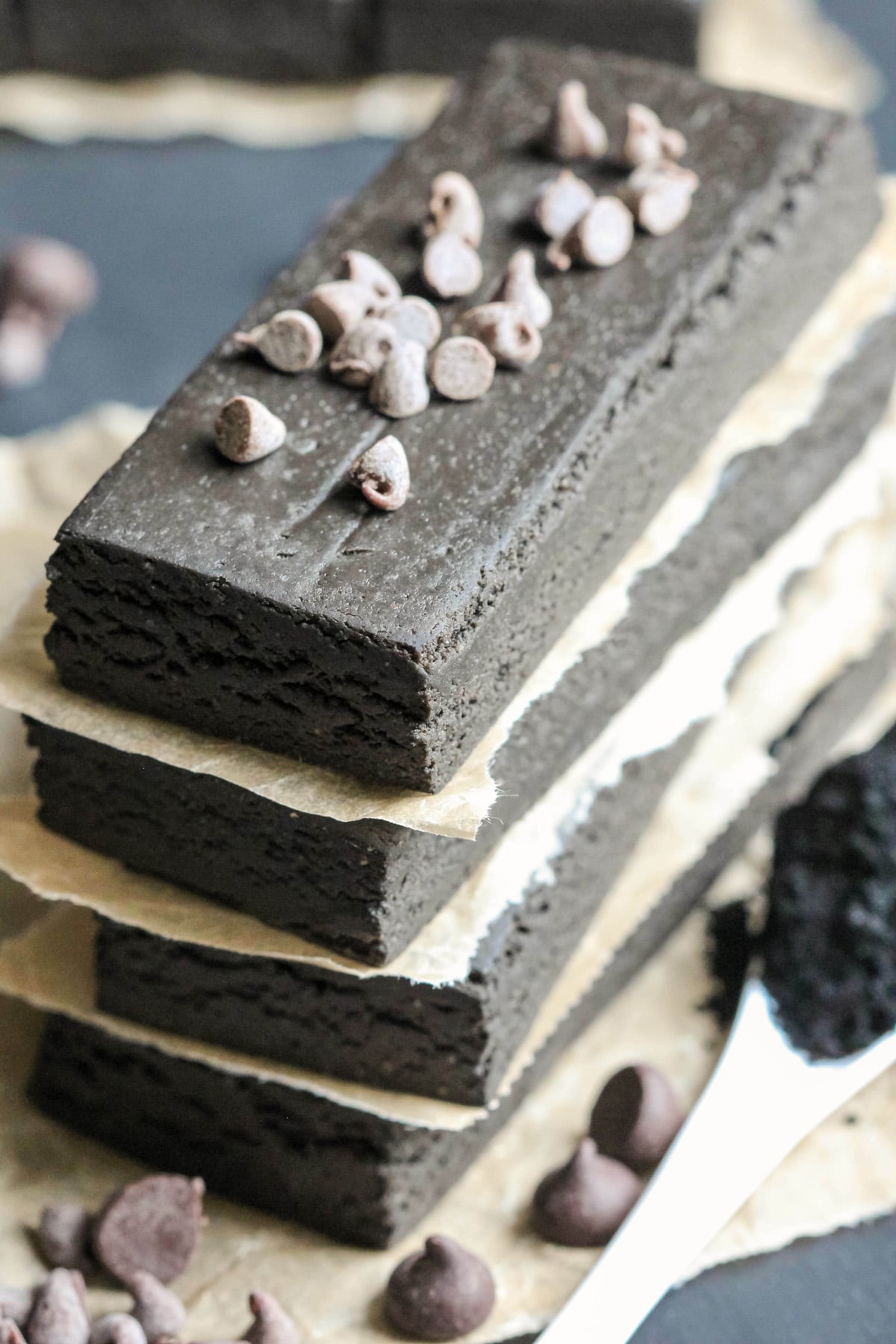 I just moved into a new apartment last week and have been making (and eating) protein bars nonstop.  I didn't get a moving truck to haul all my crap, so lucky me, I get to carry eight thousand heavy boxes up a flight of stairs!  Moving is going slowly but surely.  The first thing I did was hang up all of my bundt pans as decor.  I'll post a picture of my current setup on my Instagram soon, as I acquired a couple new pans, but here's a picture from my old apartment to give you an idea.
Despite how exhausted I am from moving, I'm feeling a little generous… which doesn't come around too often so take advantage of it (jk jk jk! 😜)!  I decided to host a giveaway for some of the main ingredients used in this recipe, as well as my DIY Protein Bars Cookbook.
Good luck!
DIY Protein Bars Cookbook + Protein Powder + Stevia Extract Giveaway!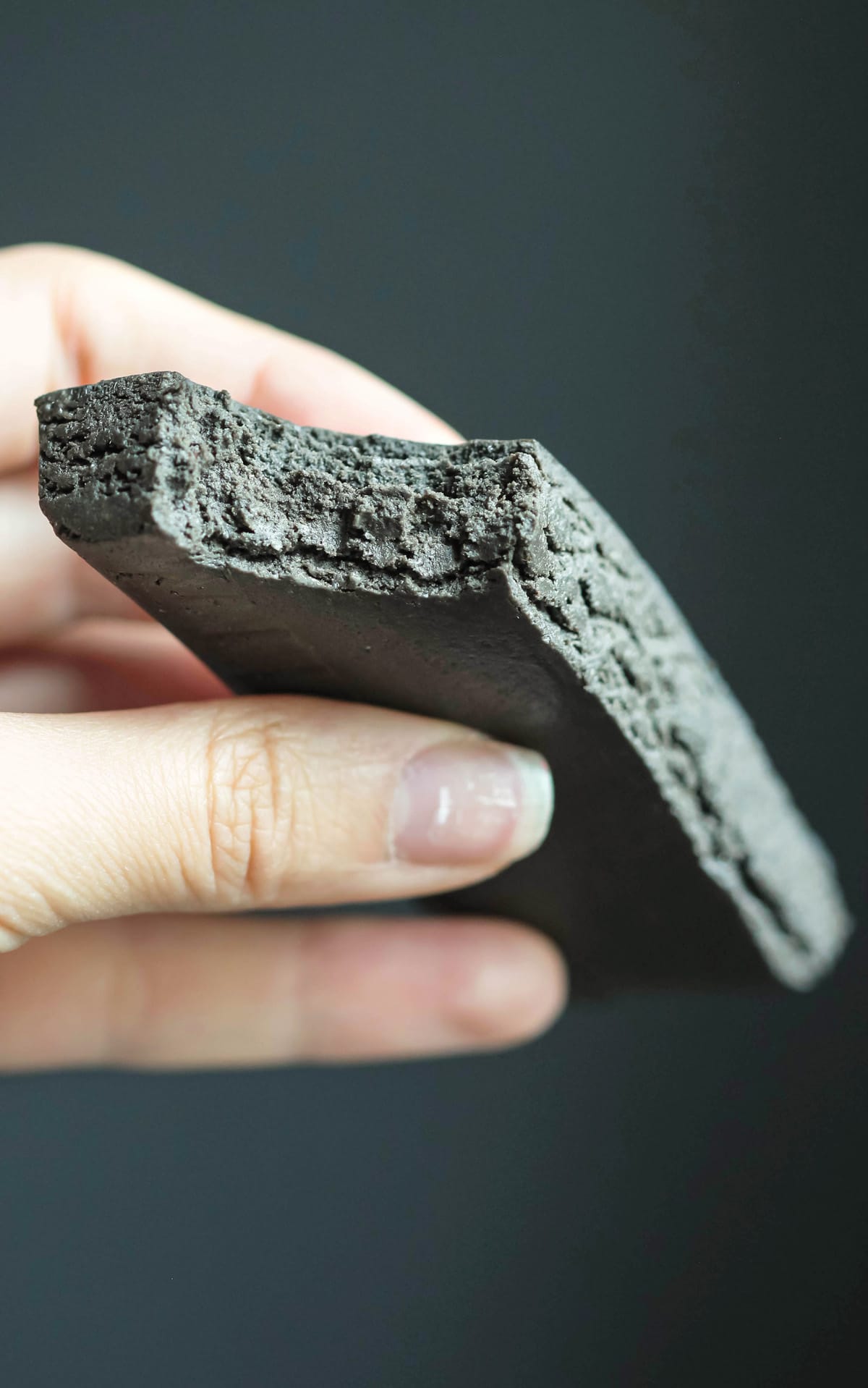 OBSERVE THE FUDGINESS!
TAKE A BITE.
FALL IN LOVE!

Healthy Black Velvet DIY Protein Bars
Prep Time: 30 minutes
Cook Time: 0 minutes
Total Time: 30 minutes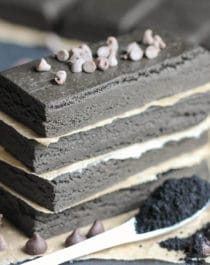 Fat per serving: 7g
Calories per serving: 170
Ingredients:
128g (½ cup) Roasted Almond Butter
1 cup + 2 tbs Unsweetened Vanilla Almond Milk
168g (1¼ cups, lightly packed) Chocolate Brown Rice Protein Powder
80g (⅔ cup) Oat Flour
2 tbs Unsweetened Natural Cocoa Powder
⅛ tsp Salt
Directions:
Line an 8×8" brownie pan with parchment paper. Set aside.
In an electric stand mixer bowl fitted with a beater attachment, add all of the ingredients. Mix on low speed until everything is fully incorporated. Scrape down the sides of the bowl. Mix on medium speed for one last mix. Feel free to add some mini chocolate chips here! Mixture should be thick and fudgy, like cookie dough.
Scoop the mixture into the brownie pan and flatten it out. Tightly cover the pan with plastic wrap and refrigerate overnight.
Lift the mixture out of the pan. Slice into 10 bars. Individually wrap the protein bars in plastic sandwich baggies. Keeps in the refrigerator for ~1 week, or in the freezer for up to 3 months.
If you want a double hit of chocolate, feel free to mix in a handful of mini chocolate chips.  It's a game changer y'all 🍫
.
Here is the recipe's nutrition label:
Would ya look at that!  Only 170 calories, 7g of fat and 10g of carbs, plus 4g of fiber and 17g of protein!
BOOM BOOM POW 💪💥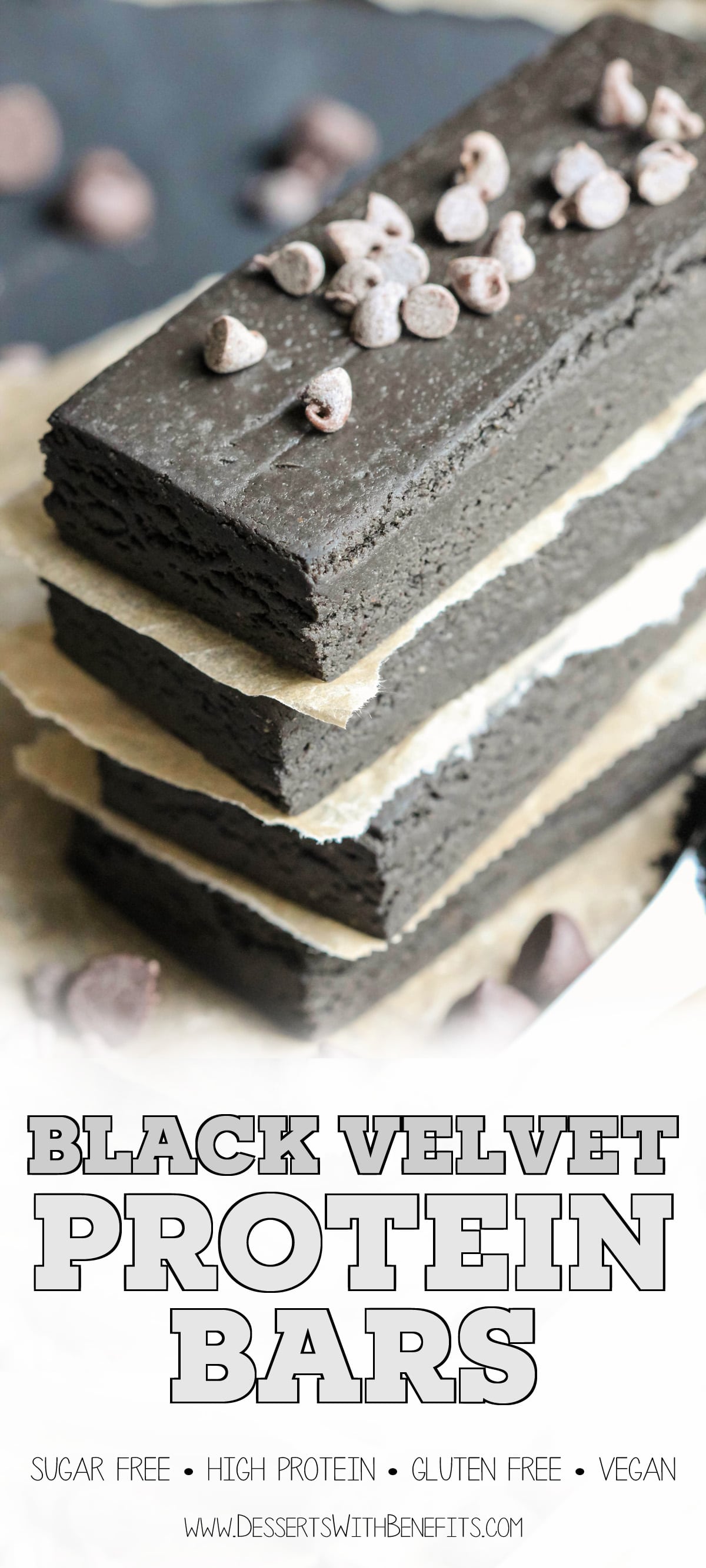 These homemade protein bars are everything you need to satisfy your cravings at any time of day.  Enjoy!
.
With love and good eats,
.
– Jess
.
.
PS:  Want more "Black Velvet" recipes?  I've got ya covered: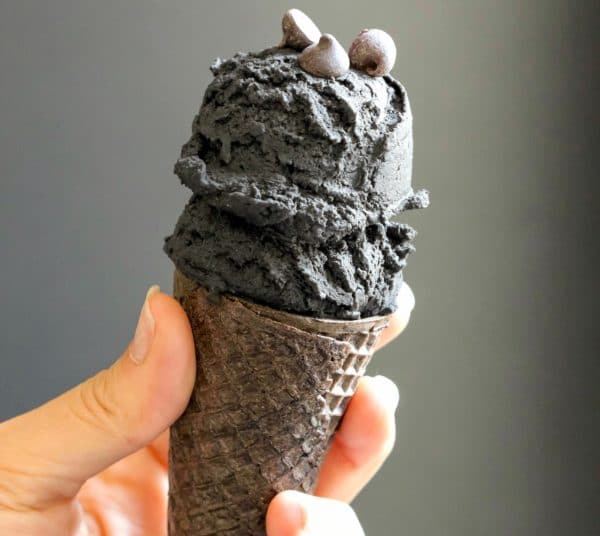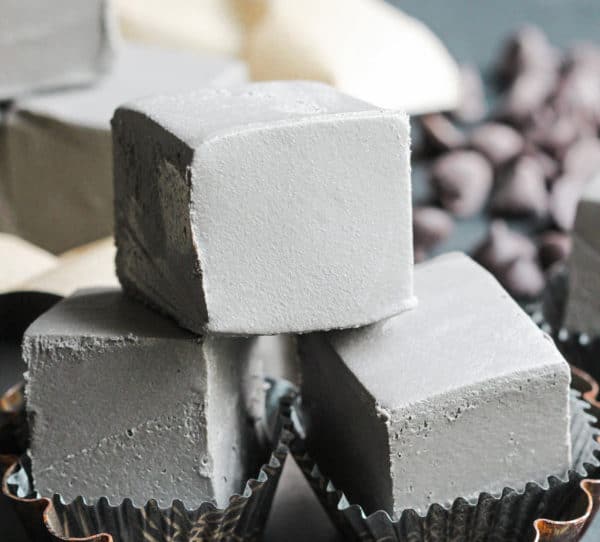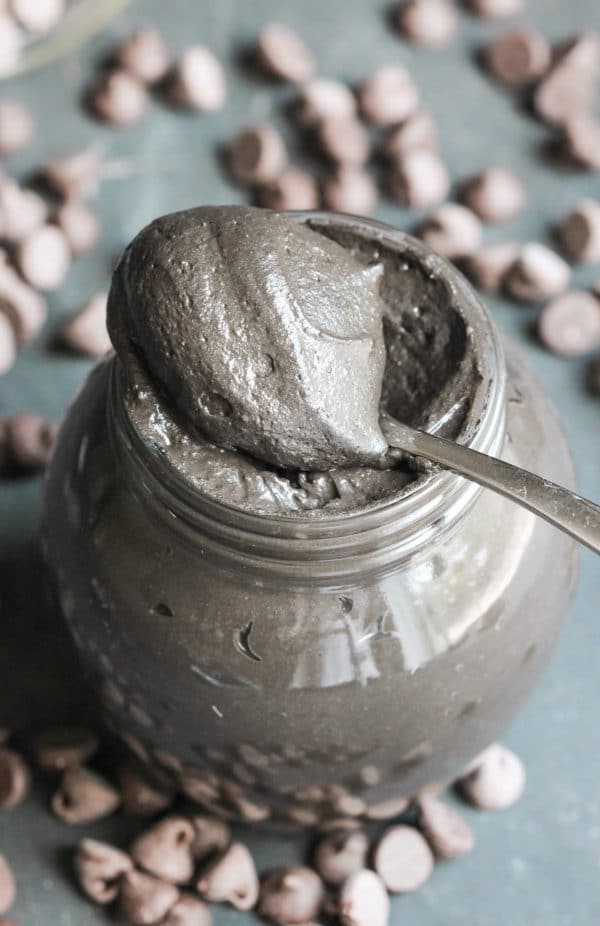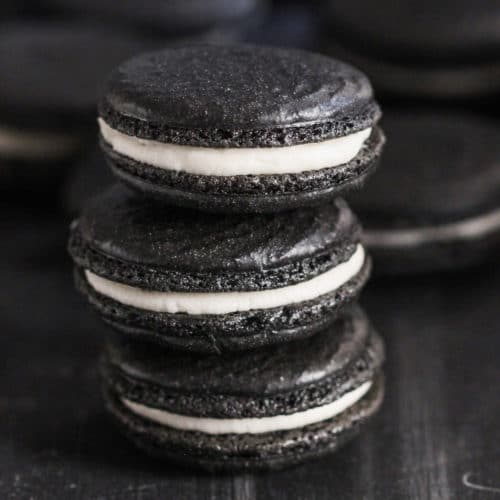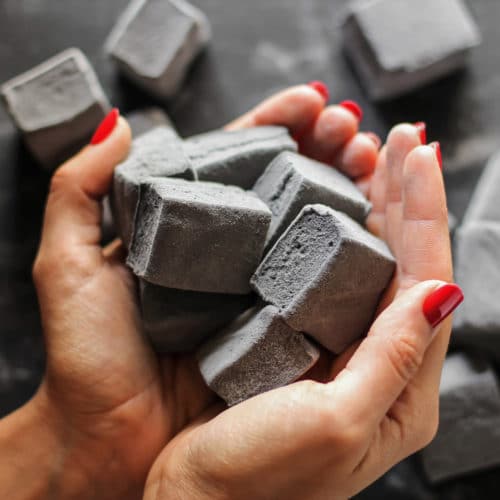 .