Healthy Cookies 'n' Cream Ice Cream
Healthy Cookies 'n' Cream Ice Cream??  YES!  Dreams DO come true!  This sweet, creamy, addictive ice cream is refined sugar free, high protein, and gluten free.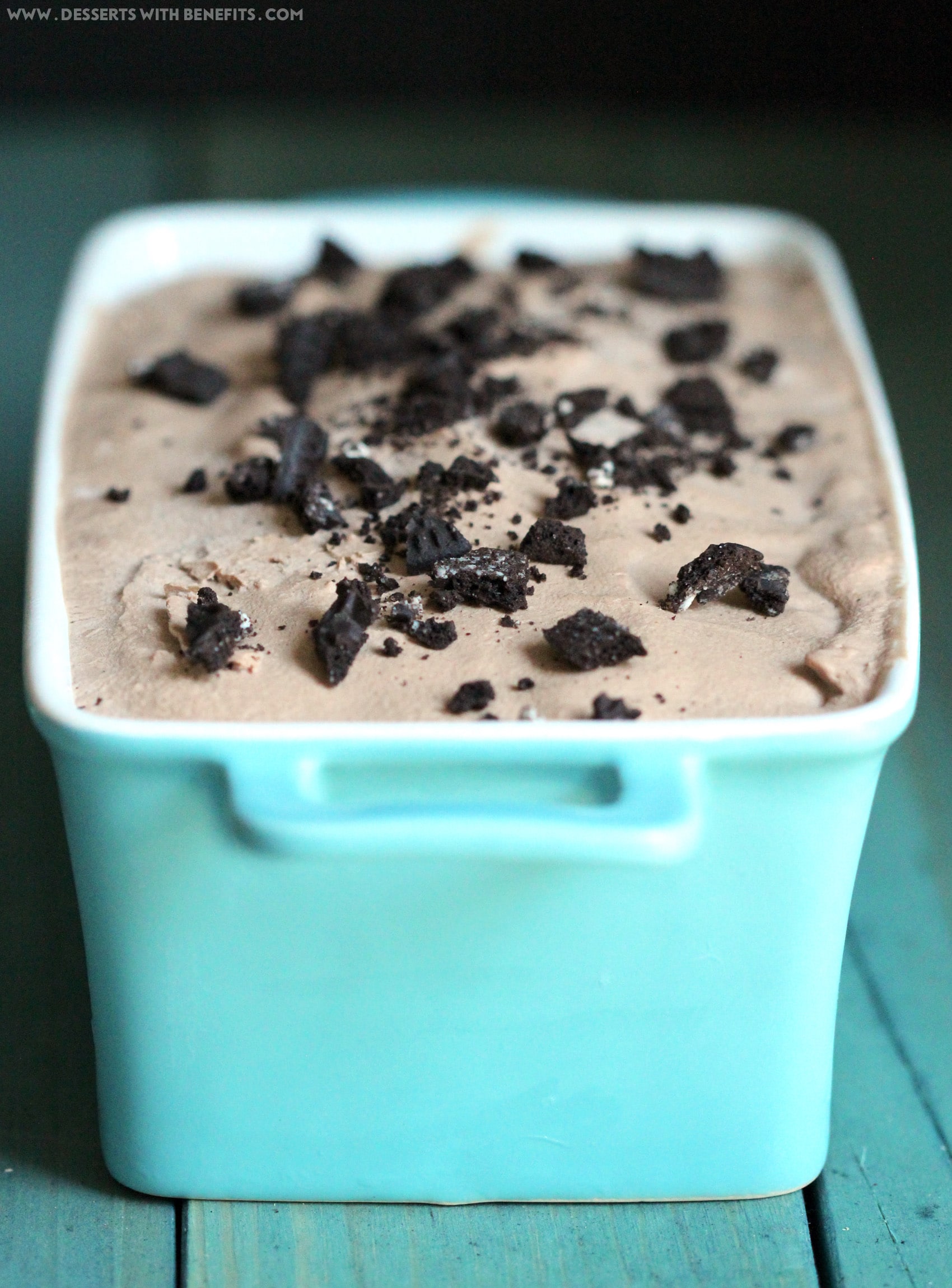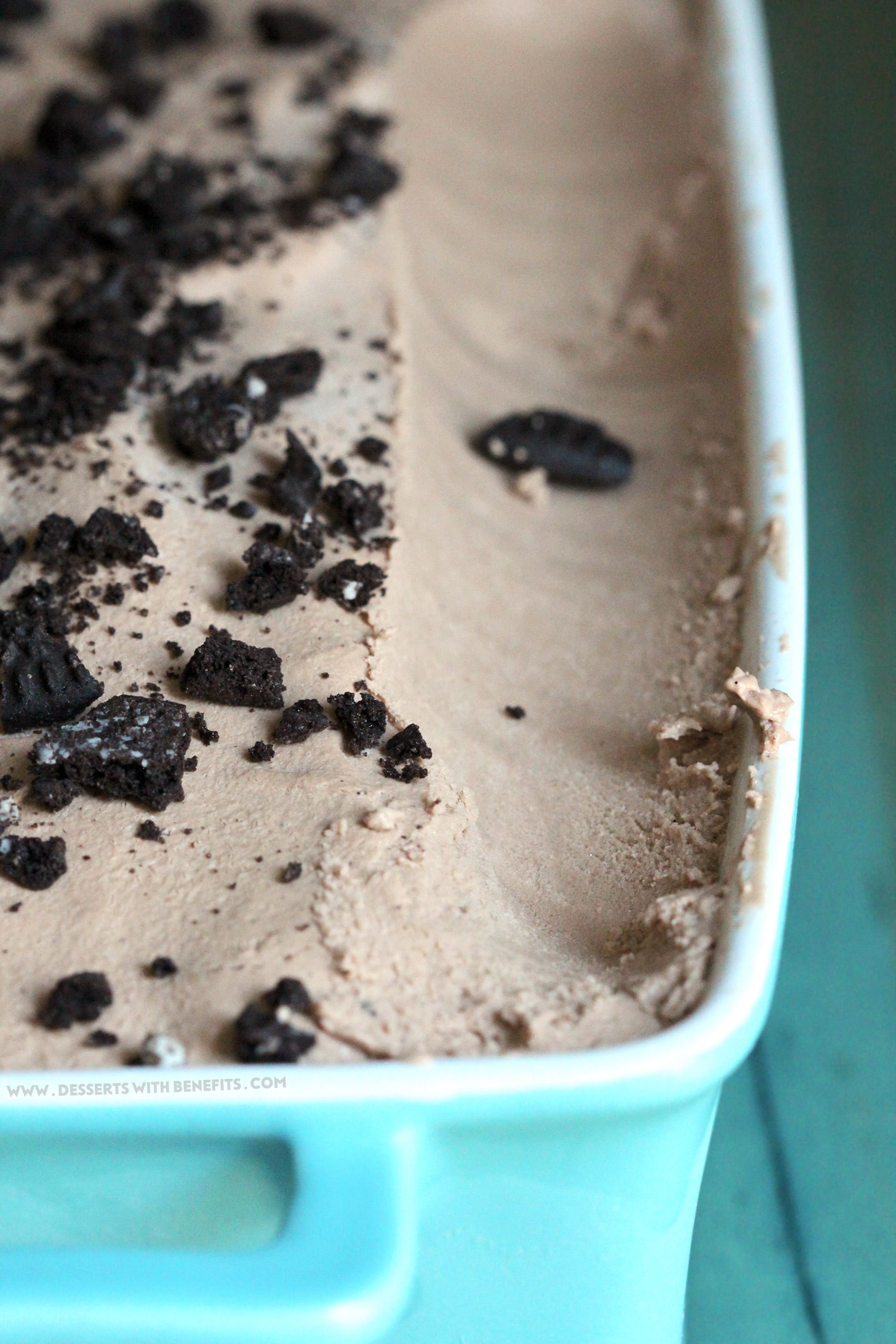 This ice cream is so addictive you'll want scoop after scoop after scoop.  But no worries, it's sugar free, high protein, and gluten free — meaning, compared to typical sugary ice creams, this healthy version will make you feel fuller faster, and it'll keep you satisfied for a longer period of time.  Without the added sugar and refined flours, you can keep your blood sugar levels steady to avoid those pesky sugar rushes and sugar crashes!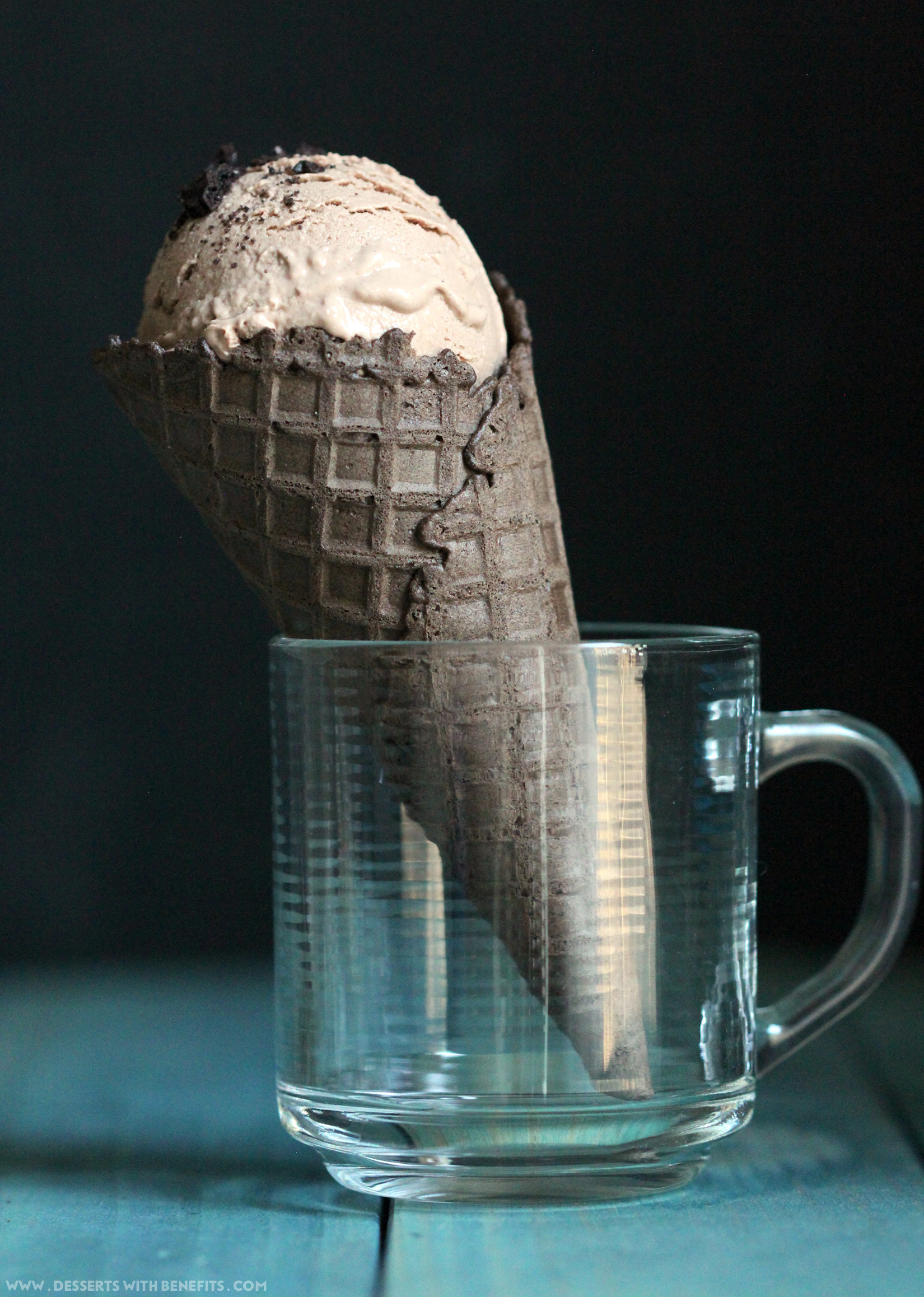 And if your heart desires, feel free to fold in a big handful of chopped Homemade Oreos into the ice cream.
You won't regret it.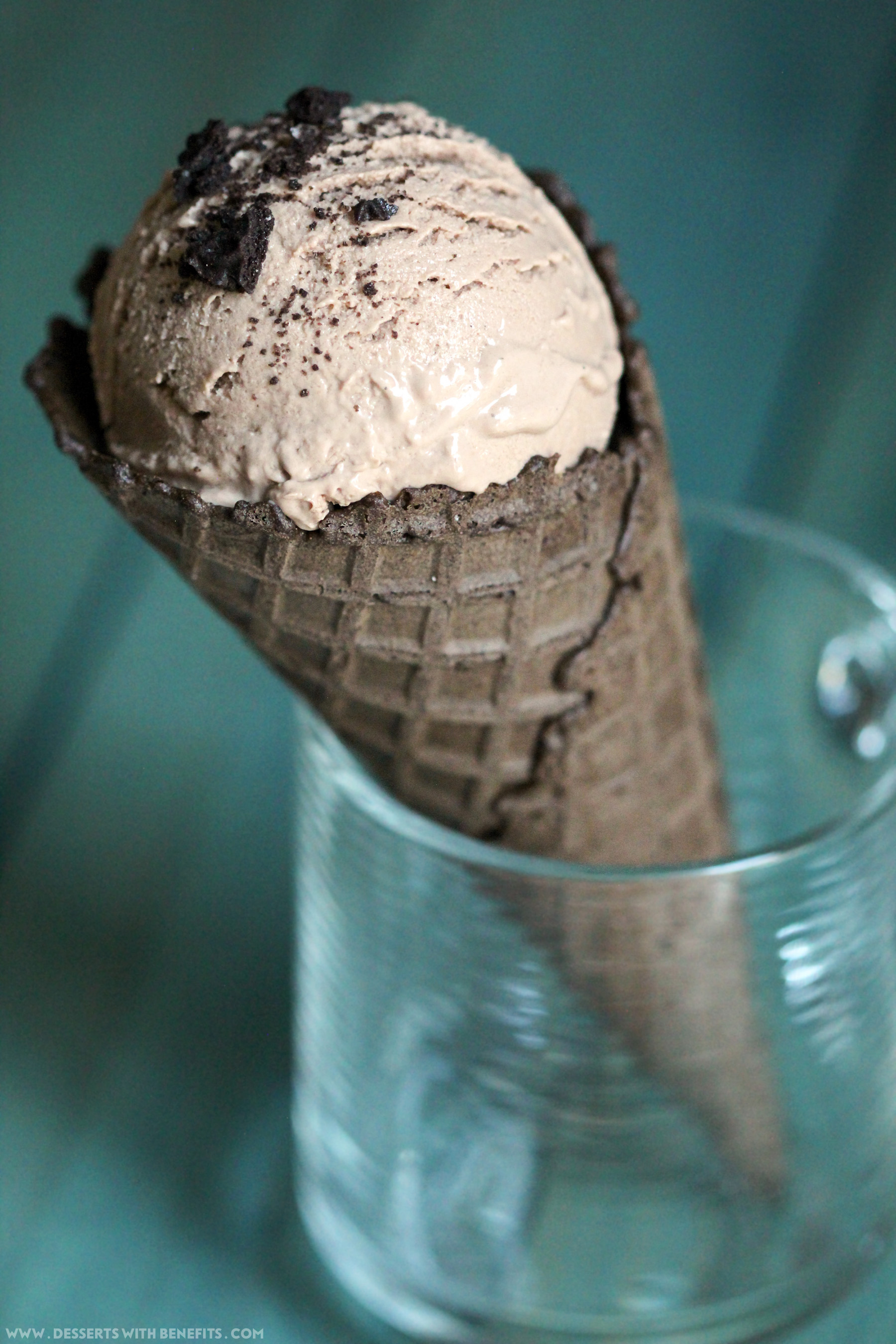 Healthy Cookies and Cream Ice Cream
Prep Time: 30 minutes
Cook Time: 0 minutes
Total Time: 45 minutes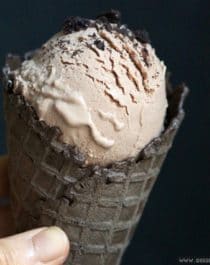 Fat per serving: 10
Calories per serving: 210
Ingredients:
24oz (3 cups) Plain, Nonfat Greek Yogurt
one 13.5oz can Light Coconut Milk
192g (¾ cup) Healthy Oreo Cookie Butter
¾ tsp Xanthan Gum
⅛ tsp Salt
Directions:
Freeze your ice cream maker bowl for 24+ hours (I used my KitchenAid ice cream maker attachment).
In a large blender, add the yogurt, coconut milk, cookie butter, and stevia extract.  Blend until completely smooth.
While blending, slowly add in the xanthan gum, then add the salt.  Puree until fully incorporated.
Churn the ice cream according to your ice cream makers' instructions.  Scoop the ice cream into a freezer-proof container, cover, and freeze until it's the texture you prefer.  If frozen solid, the best method to thaw is to place the ice cream in the fridge for a few hours (this way, the entire ice cream is scoopable, unlike thawing the ice cream on the counter, where only the edges will be scoopable).
Scoop, serve, and enjoy!
All images and text ©
.
.
Here is the recipe's nutrition label:
YASSSS!  Only 210 calories and 5g of (naturally occurring, no added) sugar per cup!  Plus, 14g of protein, healthy fats, and a bit of fiber too.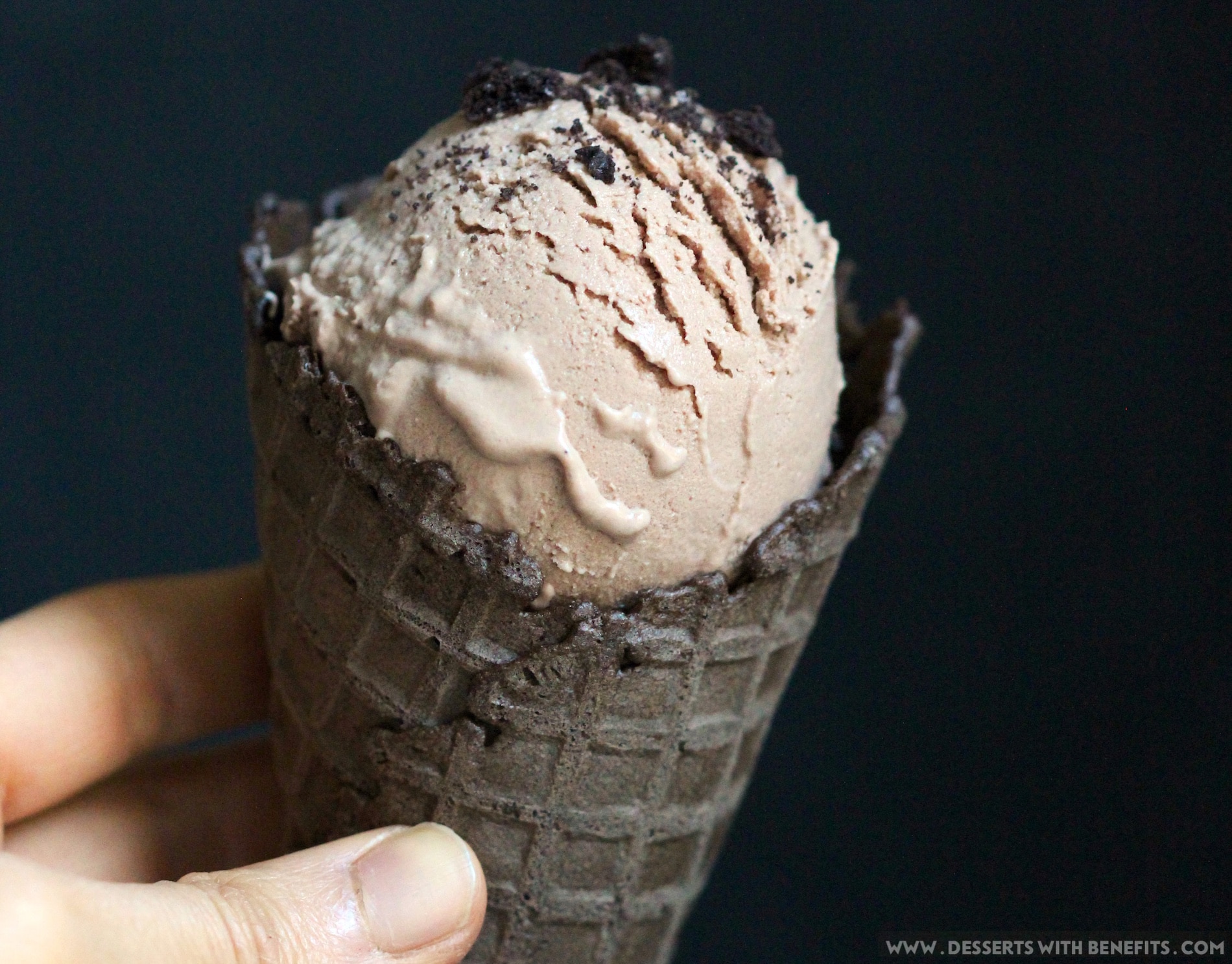 Compared to 1 cup of the storebought version, 1 cup of this Healthy Cookies 'n' Cream Ice Cream has:
50 less calories
23g less sugar
10g more protein
Absolutely NO high-fructose corn syrup, white sugar, white flour, palm oil, or artificial flavors
Um, yes, I'll take a second serving, thank you very much.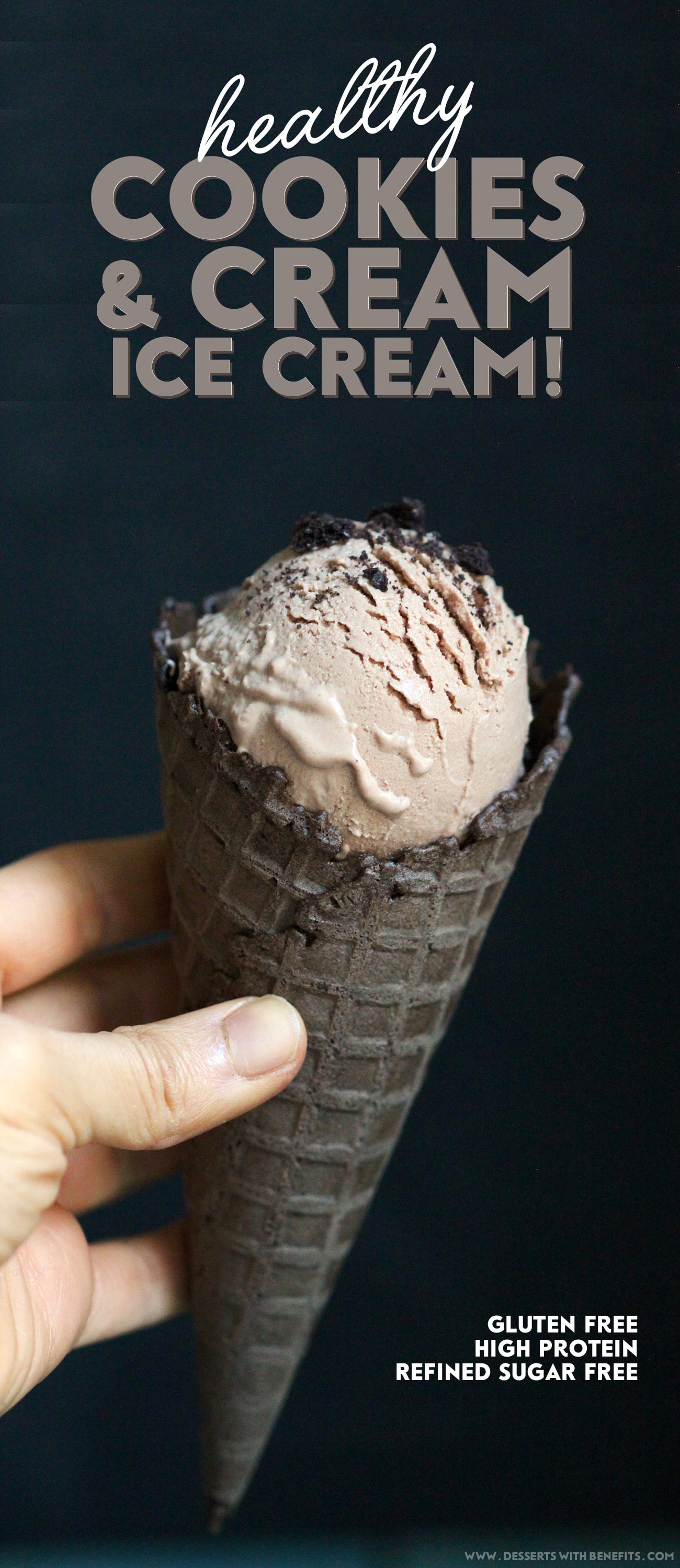 Enjoy!
.
– Jess
.