Guilt Free Blueberry Lattice Bars
These 5-ingredient Blueberry Lattice Bars are bursting with a sweet, fresh, and flavorful blueberry filling, and are wrapped up in a buttery pie crust with a pretty lattice design.  This is definitely a show-stopping dessert and one heckuva crowdpleaser.  I guarantee it!  No one suspected these were vegan, low fat, and made without any added sugar!
Thanks to Immaculate Baking Co. for sponsoring this post, and thank YOU for supporting the brands that keep Desserts With Benefits going!  All opinions are mine and mine alone.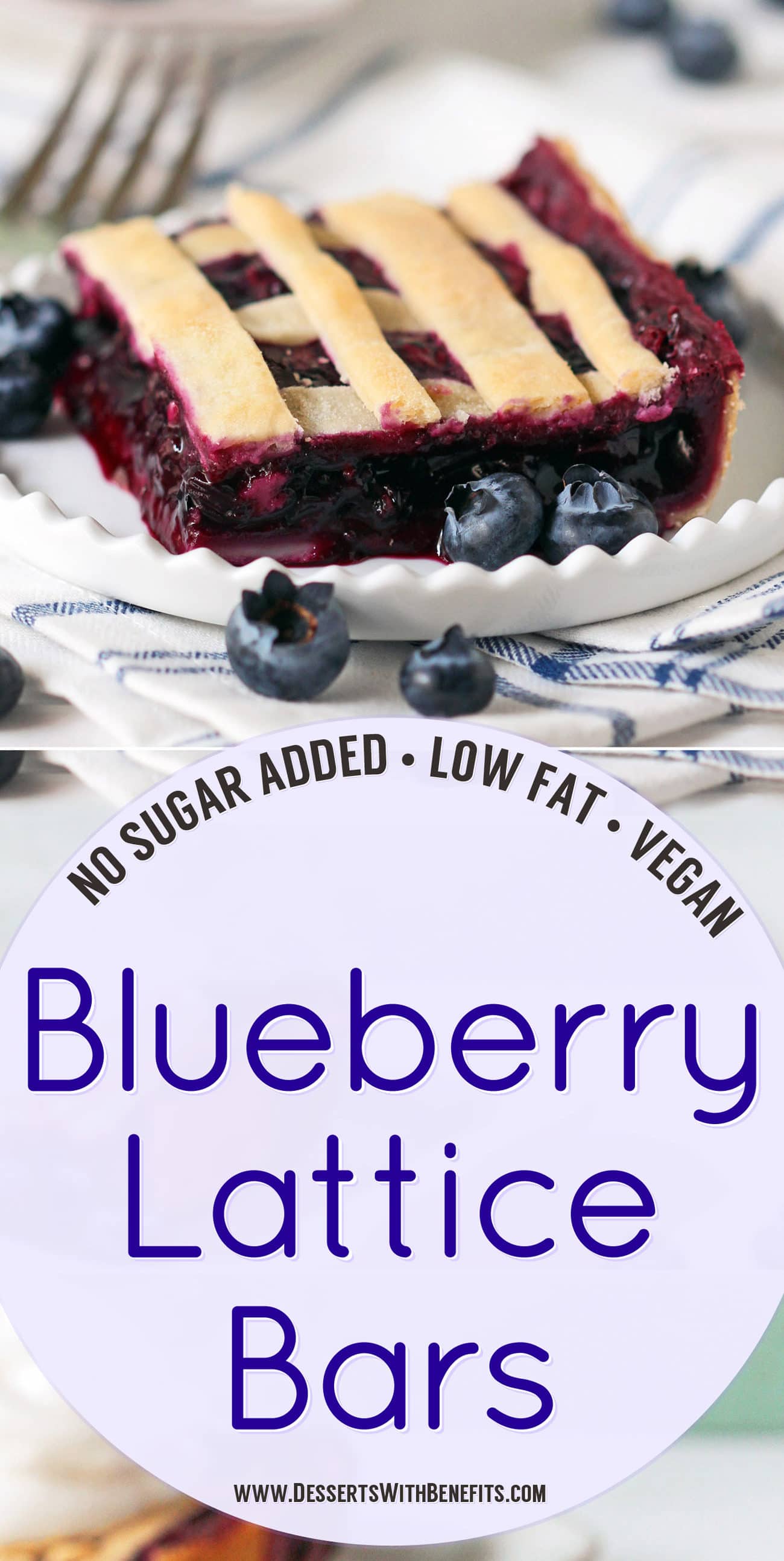 These Blueberry Lattice Bars are rustic, beautiful, and surprisingly addicting.  It took me by surprise!  I'm usually one to go for chocolatey desserts, but after a bite of one of these bars, I could not stop.  I always enjoyed two bars at a time.
The pie crust is perfection — not too sweet, not too salty, not too dry, not too oily…  and it's definitely not flavorless in any sense of the word.
The blueberry filling tastes just like blueberry pie filling — sweet, smooth, and ultimately satisfying.  It's got the syrupy pie filling texture (but without the high-fructose corn syrup, of course) that's studded all throughout with real, juicy bluebs.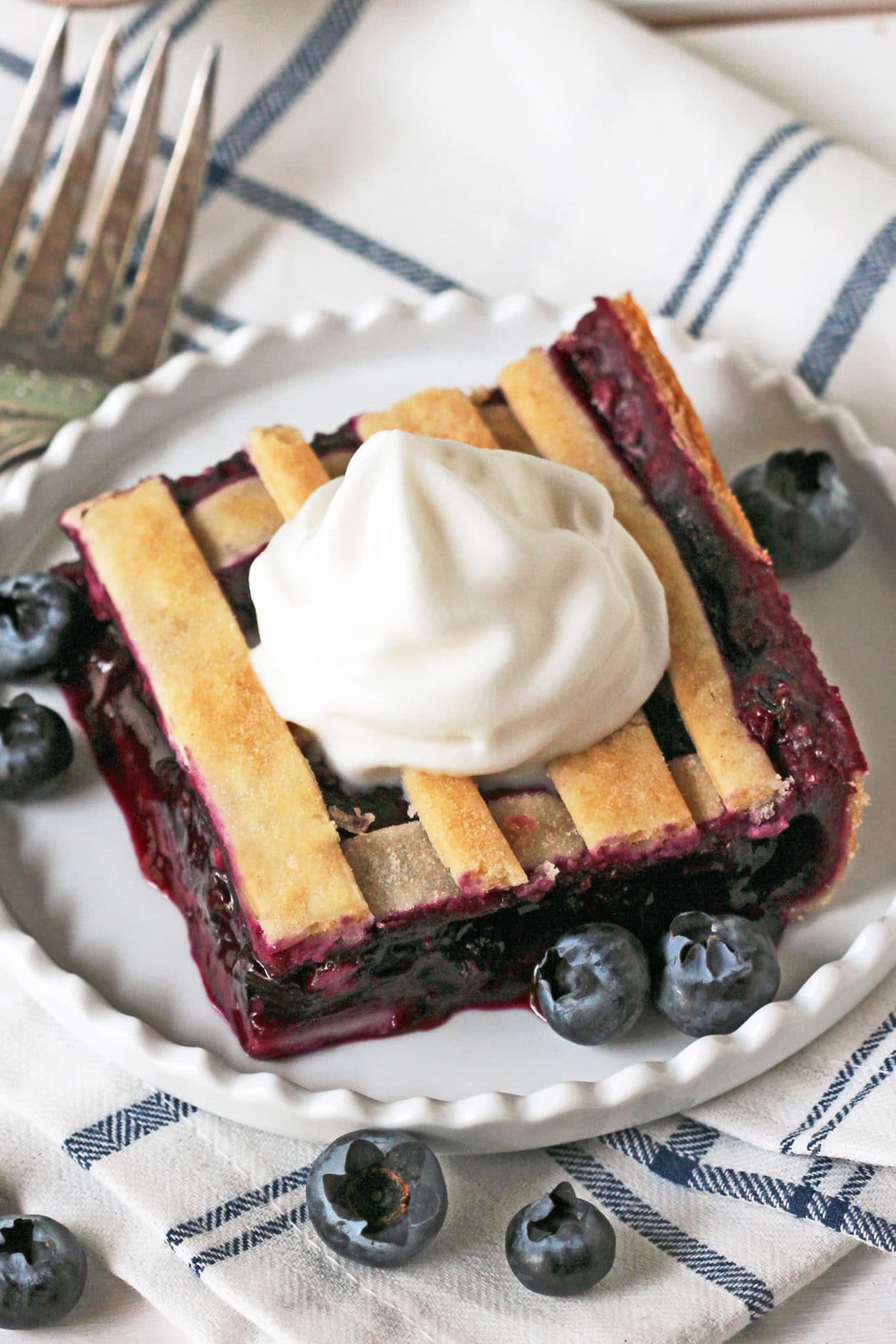 These Blueberry Lattice Bars are perfect for parties and would be excellent in a little dessert buffet for the fam or friends.
But seriously now, these are HEAVEN.  And they require just 5 simple ingredients to make!  This recipe has gotta go down in the books as one of my all-time favorite light and healthy dessert recipes.  It still boggles my mind how something so simple can taste so good!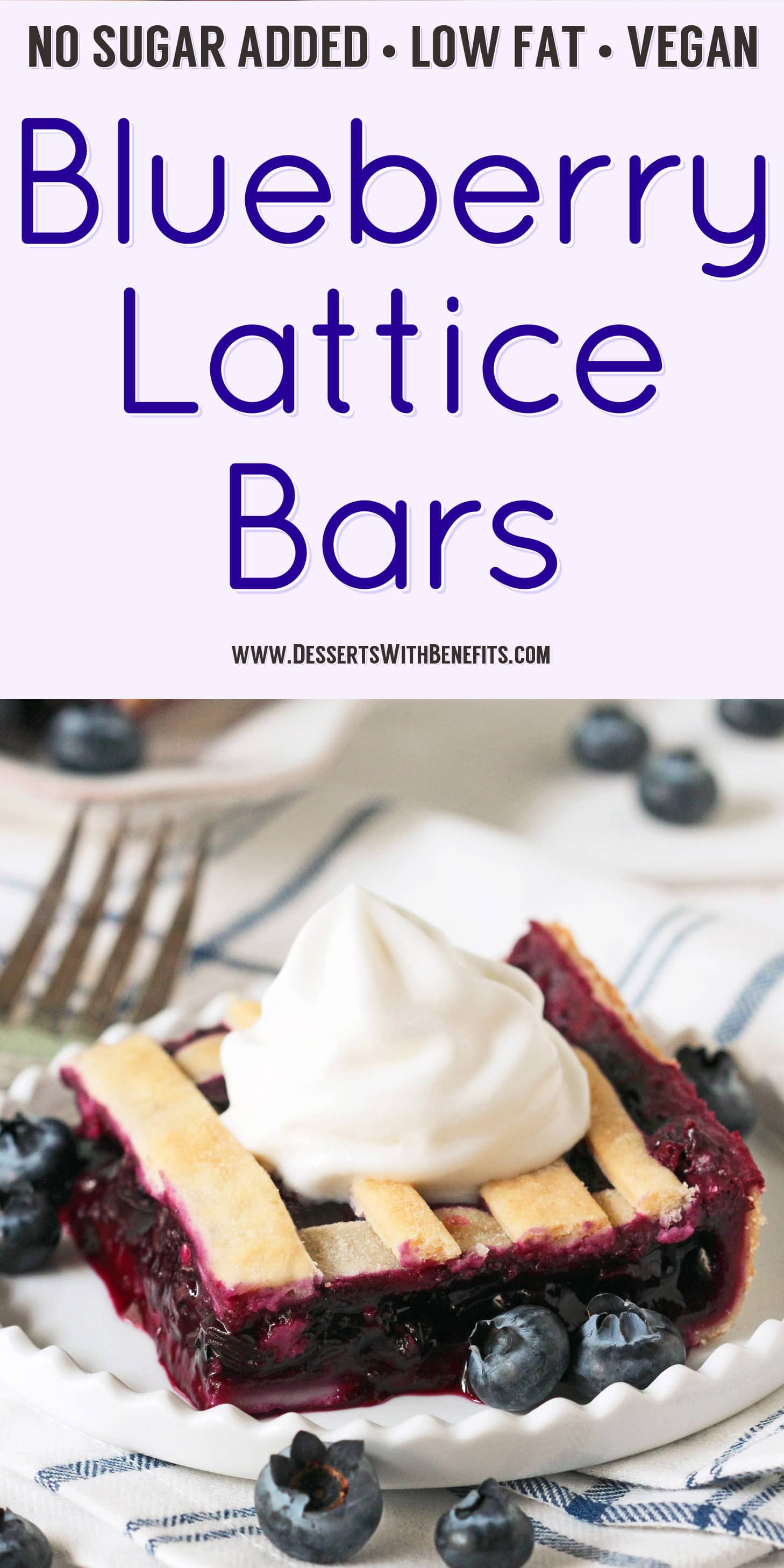 Guilt-Free Blueberry Lattice Bars
Prep Time: 30 minutes
Cook Time: 1 hour
Total Time: 1 hour 30 minutes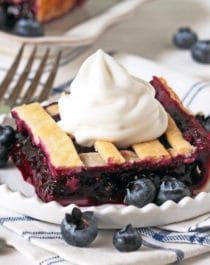 Ingredients:
Directions:
In a small saucepan, add the blueberries and lemon juice.  Place over medium heat.
In a small bowl, whisk together the erythritol, starch, and salt.  Sprinkle over the blueberries and stir until the mixture is completely coated.  Stir occasionally and bring to a boil.  Cook until thickened, and when about half of the blueberries have burst, remove from the heat.
Preheat your oven to 350 degrees Fahrenheit, spray a 9" brownie pan with cooking spray, and thaw the pie crusts at room temperature for ~20 minutes.
Unroll one pie crust in the brownie pan and press against the "walls" of the pan so that it sticks.  Bake for 14 minutes, or until golden brown.
While that bakes, slice the second pie crust into centimeter-wide strips (I made ½cm strips for extra decoration).
Scoop the blueberry mixture into the pie crust.
Arrange the pie crust strips on top of the blueberry filling to make a lattice.  Trim the ends of the pie crust strips so that it fits nicely.  Carefully slice the exposed crust "walls" so that it's level with the filling and lattice.
Bake ~38 minutes, or until the lattice is nicely golden brown and the filling is bubbling.  Let cool completely, then cover and refrigerate overnight.  Slice the next day, then serve and enjoy!
All images and text ©
.
If you're not vegan, feel free to brush the lattice topping with an egg wash (1 egg yolk + 1 tbs water) to get a shiny, golden-brown crust.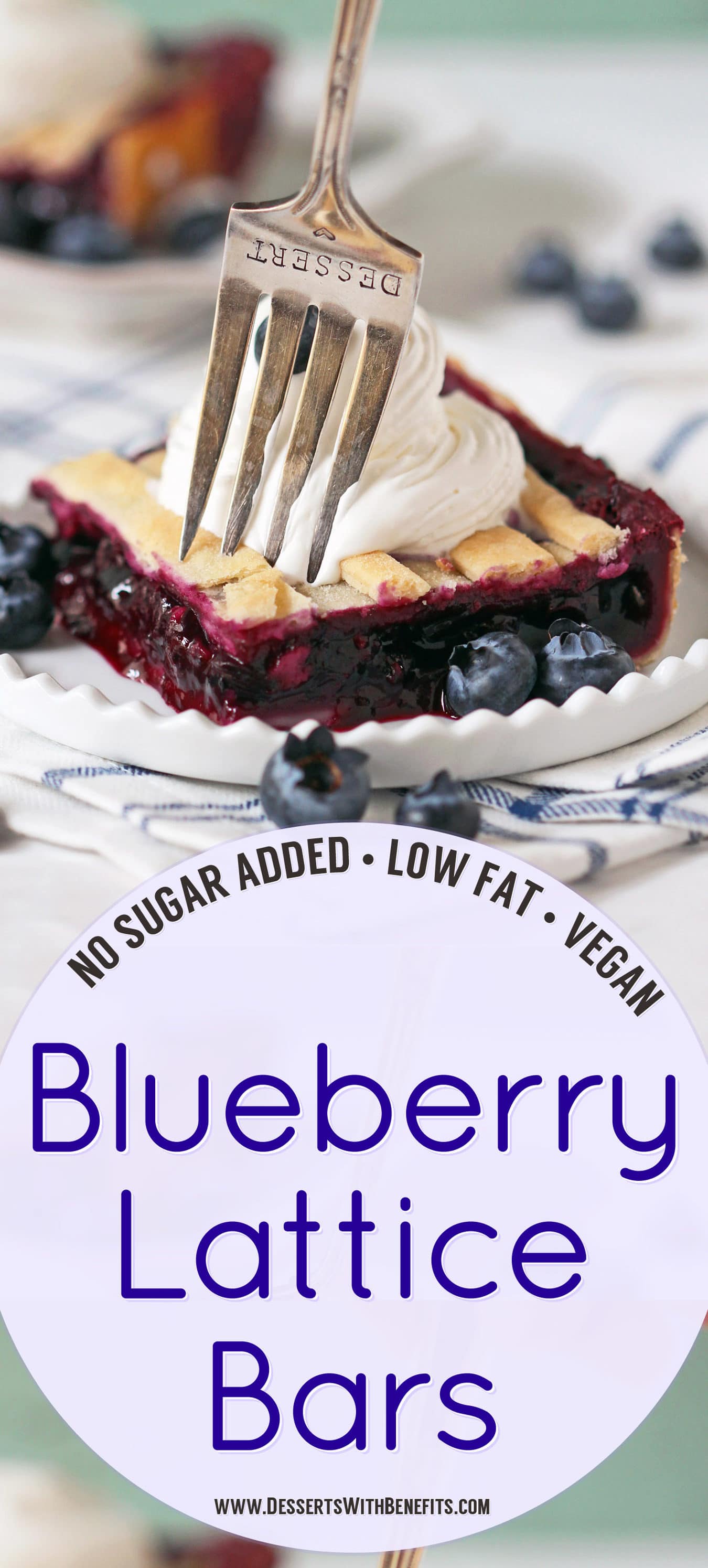 Don't you want a forkful of this sweet, blueberry goodness?!?
…
Yeah, I thought so  😉

Enjoy!
.
With love and good eats,
.
– Jess
.