My Story
So.  You want my story.  I guess we can start with my name, huh?
Yup, that's me!  My name is Jessica — I'm the blogger behind the Desserts with Benefits® blog and I have a sweet tooth.
A major sweet tooth.  And I don't say "major" lightly.  It's just the way I'm wired, I suppose (I like to blame my mom here, because when she was pregnant with me she ate three Hershey's bars a day.  Yes, THREE bars every single day).
I am also a dreamer.  I mostly dream of healthy cookies and using chocolate syrup as body lotion, but I also have big dreams, life goals, and business aspirations as a young entrepreneur.
I want to change the world for the better.
Basically, I'd sure love to become the new and improved Betty Crocker  😉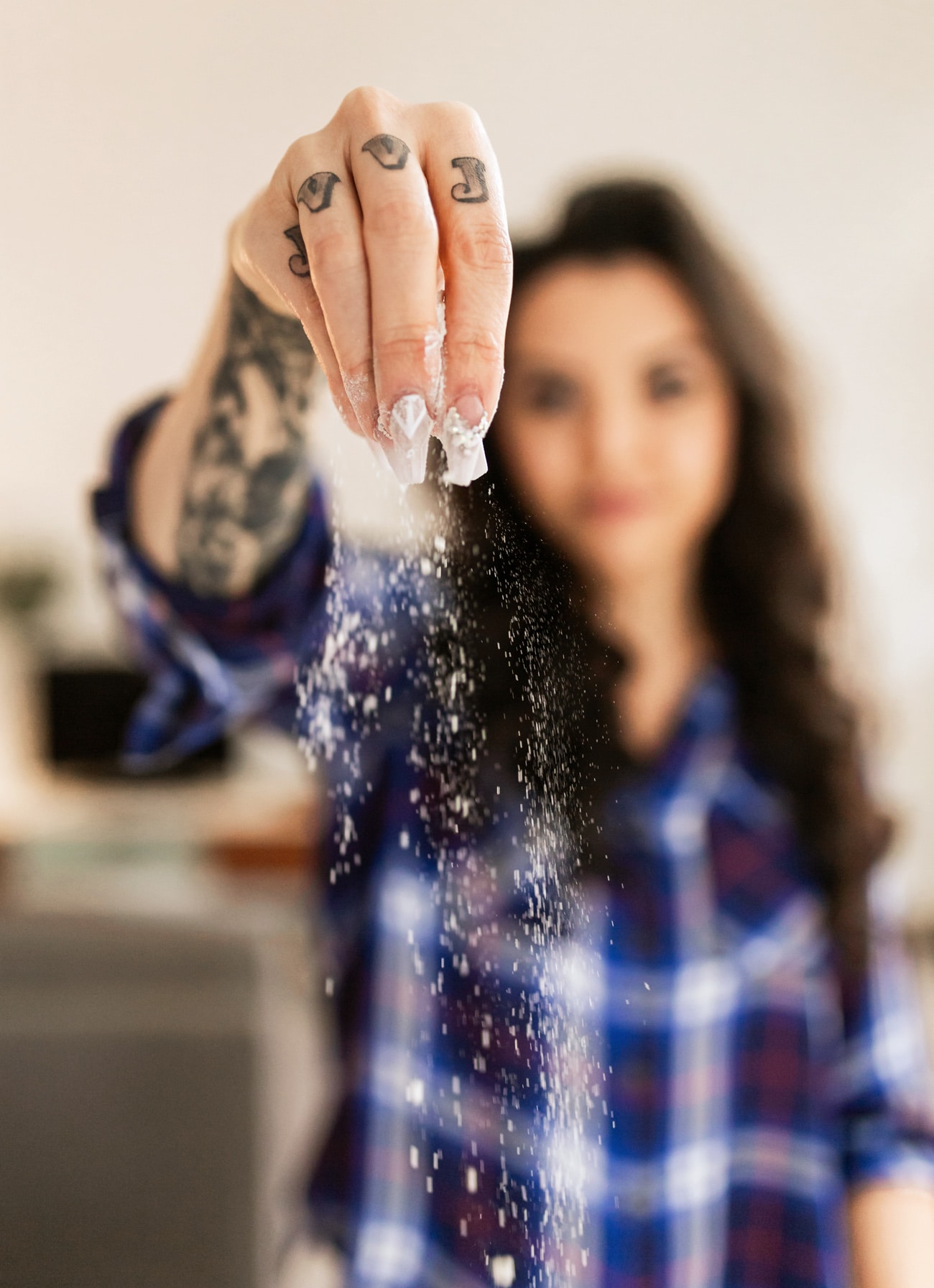 People associate the word "dessert" with butter, sugar, and extra empty calories that get added to the day's total…  but not here on Desserts with Benefits®!  The healthy dessert recipes at Desserts With Benefits are nutritionally beneficial and wholesome enough to be eaten on a daily basis without causing you to feel guilty ONE BIT!
As a university graduate who studied Nutritional Sciences and Dietetics, I've got the academic know-how on the ins and outs of nutrition.  I use that knowledge to develop the balanced recipes here on the blog.  I love using good-for-you ingredients to make balanced treats we can feel good about eating!
Desserts with Benefits makes it possible to eat healthy and stay sane.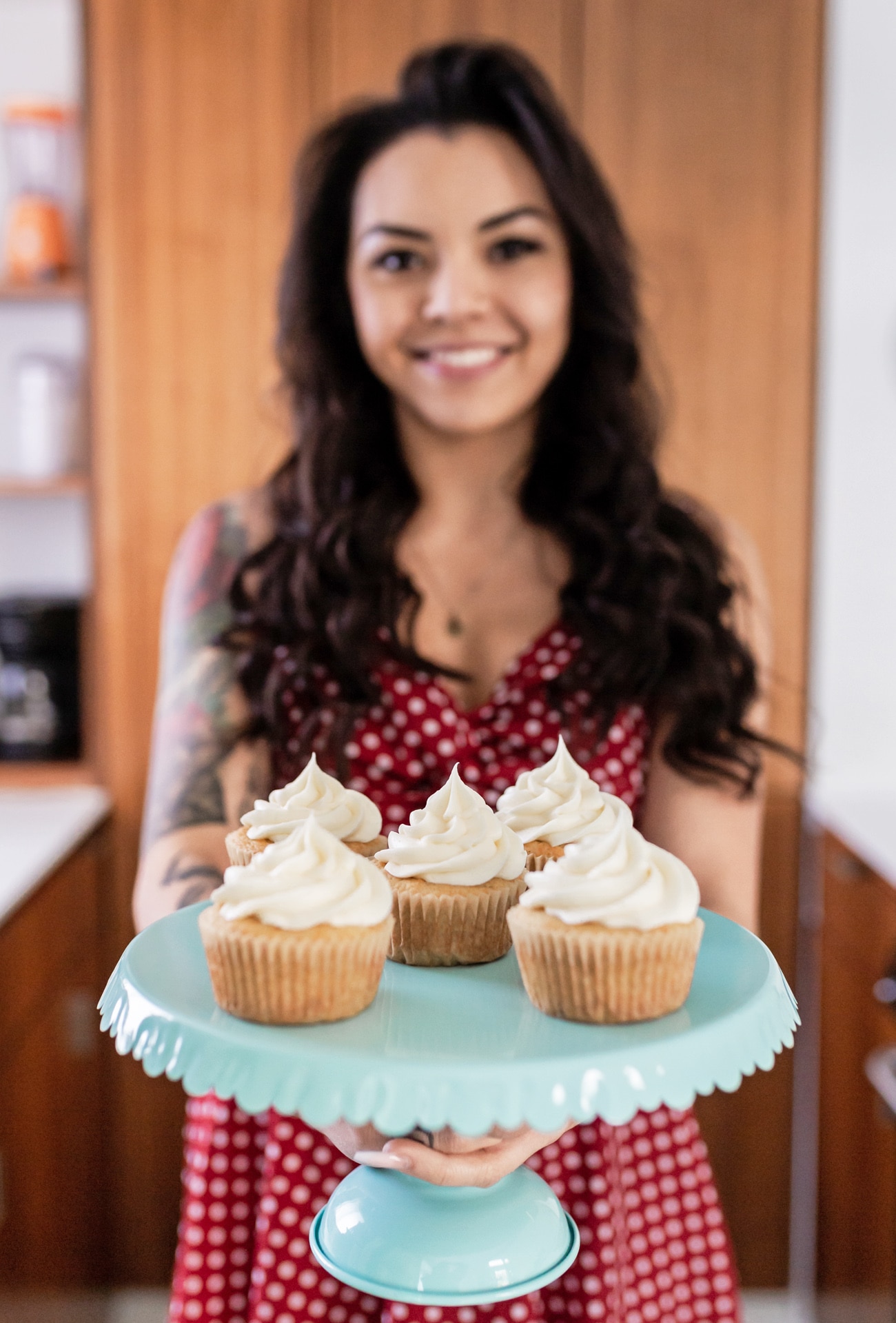 Desserts with Benefits is a sinless love affair between decadent desserts and healthy eats.
So indulge…  no strings attached.
.
Let's get started shall we?  Here's my life story…
.
1992-2006:
I was born and raised in a quiet, homey neighborhood in Calgary, Alberta, Canada.  Like most kids, I ate whatever I pleased.  I would eat boxes of Snickers bars, Costco-sized bags of Cadbury's chocolate Easter eggs, and enough candy to fill dozens of those Halloween trick-or-treat pumpkin head baskets.
When I was about to turn eight years old, my father got a job offer and we moved to Connecticut.  New country, same old eating habits.  Want to know the meaning of Christmas to me at age ten?  Chocolate Turtles, a jumbo Kinder Surprise, and Spongebob (hah).
Middle school was the pinnacle of my candy addiction.  I was ubiquitously known as the "Hershey Girl," the "Sourpatch Girl," and even the plain old, "girl with candy" (I went through candy phases).  Hershey's, Godiva, Lindt, milk chocolate, white chocolate, Belgian chocolate, etc. — they were all my favorite!  So much so, that I associated the mall not with shopping, but with the oh so heavenly Lindt store.  I could live in that place (back then and today!  Don't get me wrong, I still have a serious passion for chocolate)!
.
2008-2010:
By my sophomore year in high school, I was still plagued with my addiction to sugar.  I remember grabbing two chocolate bars on my way out the door every day to school.  One for breakfast on the bus ride to school and one on the bus ride back home.  While I surprisingly never became overweight, despite my poor diet and sedentary lifestyle, I was "skinny-fat" and tight jeans were the death of me.  If I ran out of chocolate bars, I would stop by the vending machine and get "fruit" snacks.  When my blood sugar dropped, I would return to the machine to buy some chips. I needed $20 a week to fund my vending machine visits, and another $20 to support my hefty lunches.  After every meal I felt entirely unwell.  Was it the excess sugar, unhealthy fats, or synthetic preservatives?  Probably a slurry of them all, quite frankly.  Despite that ever so common wave of nausea and bloat, for some reason, I continued to eat the unhealthy foods I had always eaten.
When I became a junior, I got a job at a pretzel stand.  In three short months, I had gained twelve pounds!  Yikes.  I even had to get a new uniform one size up.  A few months after that, I got tired of spending 30 minutes every morning trying to find an outfit for school…  not to look pretty or cute, just an outfit that would FIT properly!  At that moment, I finally put two and two together.  If you eat those (white flour) pretzels dipped in (artificial) butter every day at work, you're gonna gain some weight!
My answer to the rapid weight gain is where I took a big misstep.  My "solution" to eating sweets and treats without the weight gain included a big grocery cart full of those (completely and horrendously artificial) 100-calorie snack packs and attempt to stop eating those pretzels dunked in butter every time they began to look dry.  Pssshhtt.  That didn't fly.  When I would got my hands on real Oreos or Snickers, I would down the entire box or eat 4 bars in a row!  The artificial sweeteners, the sodium, the processed flour, and the ingredients ending in "ate" just made me crave more and MORE.
Processed foods controlled me.  I would choose them over anything and everything, even my favorite fruits like grapes, pineapple, and bananas.  My sugar addiction turned me into a person that I didn't want to be:  an emotional rollercoaster with crazy cravings, who felt lethargic around the clock, and got sick far too often.
I just wanted to be healthy.  I just wanted to be happy!
During my senior year of high school, I went vegetarian in that attempt.  I loved the challenge, the changes made for the better, and discovering new foods (like tempeh and alfalfa).  In certain aspects, my diet was healthy, but overall, my meals were not balanced.  I ate bread, fruits, and veggies all day.  I didn't do research on how to do veg the right way!  Without knowing what harm I was doing to my body, I quickly jumped into veganism.
While I enjoyed the new lifestyle, my meals soon became monotonous.  I got bored of the same "safe" vegan meals every day.  I found myself sitting in the cooking/baking section of Barnes & Noble for nearly six hours trying to find some of the best cookbooks.  I came across Vegan Cookies Invade Your Cookie Jar and bought it immediately.
Cookies?  CHECK.
Vegan?  CHECK.
Life Complete?  Yeah, I sure thought so.  I'm confident I made almost every recipe in that book!  While the book was beautifully written and taught me a lot about vegan baking and substitutes, I didn't like how I felt every time I baked the cookies.  With every cookie that came out of my oven, I got the same feelings I had gotten before going vegan:  sugar-rushes, sugar-crashes, feeling out of control, and unable to stop at just one (or two or five) cookies.  They weren't filling, so I'd get hungry again in an hour.  I hated those feelings.  They were what prompted me to change my diet and go vegan in the first place.
I resorted to finding some different recipes online.  I discovered this website called FoodGawker and searched for some healthier vegan options.  I discovered A TON of new recipes to try, but that's not all I found.  I found this weird thing people called a "food blog."  I subscribed to about eight blogs in a few days, including Oh She Glows, Edible Perspective, and All Day I Dream About Food.  It was on these websites that I learned a bit more about a healthier take on food.  "Healthy" does not mean vegan (if you go veg the wrong way like I did), nor does "healthy" mean gluten-free, fat-free, calorie-free, etc.  I finally understood why I felt so awful after eating highly processed foods and incredibly sugary cookies — the processed flours, the excess refined sugars, the high sodium contents, and the large quantities of butter, margarine, or shortening (the things your tongue loves and abs hate).  Even though those delicious cookies were vegan, they certainly were not healthy.
During the summer before college, I quit veganism altogether.  I realized I wasn't doing it the healthy way, and being healthy was the reason I went vegan in the first place!  I found this out by meeting with a Registered Dietician (something I would recommend everyone do!).  She asked me lots of questions, I asked her a lot of questions, we had a great talk and I learned a ton.  She took my body weight and BMI, gave me a list of suggested foods to eat for a balanced and varied diet (something that sure didn't describe my bread+fruits+veggies vegan diet!), and scheduled me in for a follow-up appointment the next year.
When I moved to Arizona to attend the University of Arizona (BEAR DOWN!) and study Nutritional Sciences and Dietetics, I gave up baking because my dorm's shared kitchen was tiny and horrendously filthy.  Two months into my freshman year, I felt some serious baking withdrawal symptoms.  I found myself prowling through FoodGawker almost every single day for recipes to bake the second I returned home for summer vacation.
I came across dozens of food blogs claiming to be healthy.  When I took a deeper look into some of the recipes, however, I asked myself, "Why is there so much sugar in this recipe?"  "Why are there three sticks of butter if this is claiming to be healthy and balanced?"
What makes a recipe truly healthy is the batter as a whole and by looking at the ingredients that make up that batter.
Using whole grain flour doesn't automatically make a recipe good for you.  It doesn't negate the sugar, the butter, and the oil.  Making a recipe sugar-free doesn't necessarily mean we can go to town on that cake, especially if it's made with bleached all-purpose flour, hydrogenated oil, and artificial food dyes.  And so on…  My realization not only applied to baking recipes, but cooking recipes and store-bought foods as well.
I decided it was time to eat, live, and be healthy.  For real this time.
First I switched from white bread to 100% whole grain bread, then chocolate milk to plain organic milk, then "fruit" snacks to real fruit, etc.  Was it hard?  No, it was actually very easy!  This epiphany (as well as the education I was receiving in school) snowballed into me finding a balanced, whole foods diet that was packed with vitamins and minerals to make up for all the years without those essential nutrients — no more refined sugars, no more preservatives and artificial ingredients, no unnecessarily long ingredient labels, and more fruits, veggies, whole foods, and CHOCOLATE!  Yes, chocolate is healthy.
.
January 2011-May 2015:
Health — it's what I strive for.  As my 2011 New Year's resolution, I decided to be healthy as a whole.  I kept processed foods to a minimum/none at all, avoided refined sugar, filled my fridge and pantry with fruits, vegetables, and whole foods (to see what I keep in my pantry, check out the Pantry Staples page), and started attending fitness classes at my school's rec center.
I felt positive changes in my body and my mood immediately.  And I was digging it!  I love consistent energy levels (no sugar rushes and crashes), being satiated for a longer period of time (no more grazing from my crazy cravings!), and being able to "run off" and "lunge out" my stress.
It was during this time that I took up baking again (despite my dorm's nasty old oven).
I found recipes from my favorite food bloggers and added my own take to them.  Sometimes the recipes were perfect as they were, sometimes they needed some adjustments to make them more nutritionally balanced.  From a nutrition standpoint, most dessert recipes are purely fats and carbohydrates.  I did my best to balance out the macronutrients by finding ways to add protein to the mix.  I baked (or should I say, "procrastibaked") A LOT during the first few months of 2011.  So much so, that I had a notebook FULL of recipes I had made (both successful ones and failed ones that needed some adjustments) and recipes I wanted to try.
Feeling happy, hungry, and inspired by my favorite bloggers, I created a blog of my own on April 20th, 2011.
In a desperate attempt to procrastinate studying from finals?  Most definitely.  😉
I was on a permanent baking frenzy and was SO excited to share my healthy dessert recipes with the world.  I tried (and still try, to this day) to incorporate everything I learned under the Dietetics major into the recipes I made, ate, and shared.  Through healthy eating, healthy baking, and varied exercises (cardio + strength training) I rid myself of that "skinny-fat" look and actually put on some muscle!
When I returned home for the summer, I went back to the Registered Dietician for my follow-up.  I had come a long way in just one year — I was eating a balanced diet full of healthy fats, complex carbohydrates and protein, I maintained an exercise routine and started living an active lifestyle.  She took my weight and BMI once more and came back with the results.  I had gained eleven pounds…
… of lean muscle!  And lost two pounds of fat.  Hah, did I scare you?  😉  That's pretty good for one year, right?  And one year in college.
This whole food "diet" and active lifestyle are both here to stay.
They are everything I have been looking for and I couldn't be happier.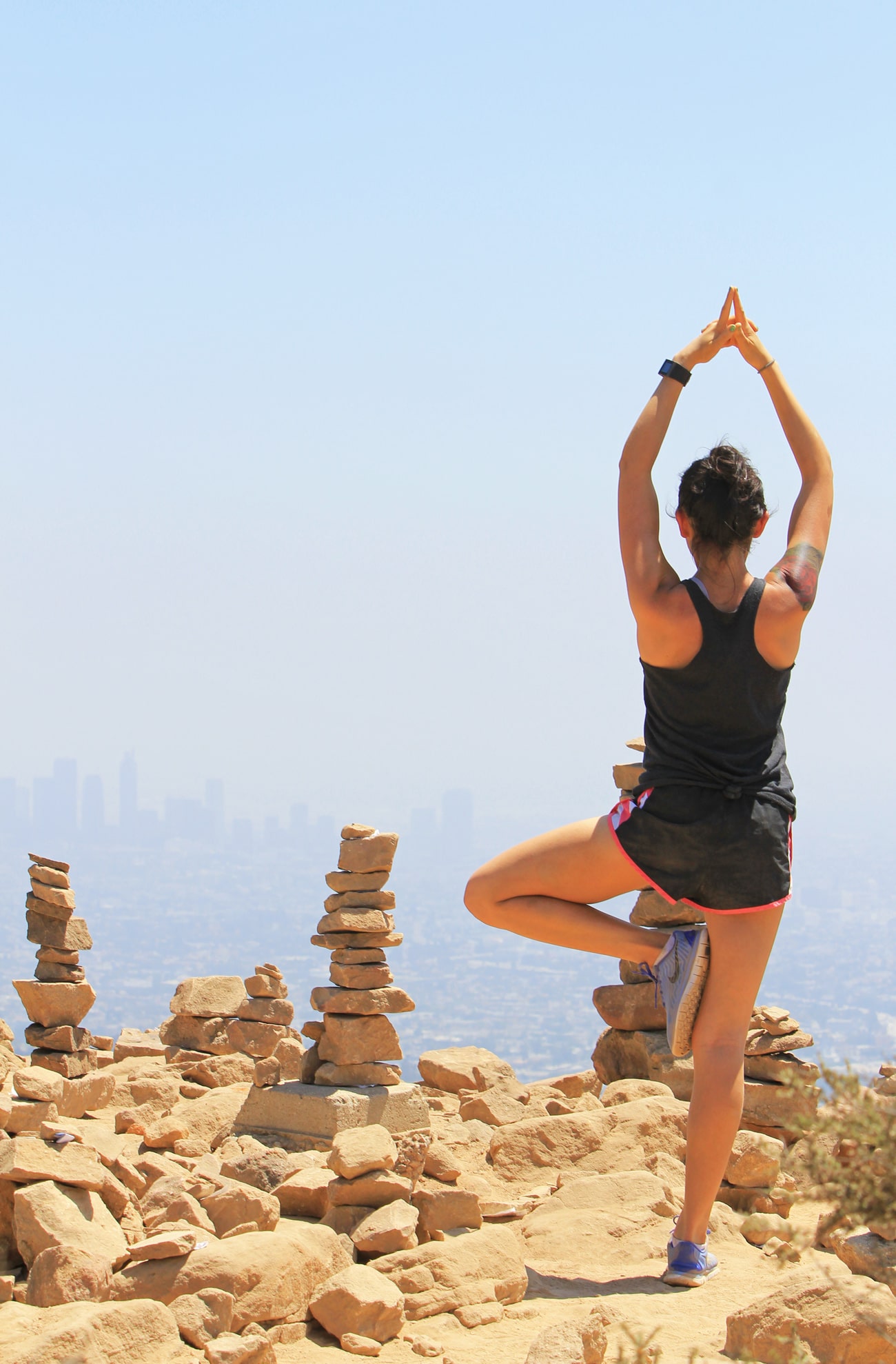 Baking is what kept me sane as I slowly plugged away in school, enjoying my nutrition classes, and suffering through chemistry, chemistry, and MORE chemistry (is it obvious that I hate chemistry??).
I graduated in May 2015.  While there were some (okay, LOTS of) obstacles to overcome and personal struggles to deal with, I made it through.  My entire college career was the toughest period of time in my life, but at the same time, one of the most rewarding.  If I had not gone to school, I never would have started this blog and set out on the career path I am on now.
.
As a graduation present, my parents got me a puppy.  I named her Cherry and she is the love of my life.  She is so sweet, so precious, and so loving.
.
June 2015-January 2017:
I moved to Austin, Texas — one of the top foodie capitals in the U.S. (wow, I'm just realizing how much I bounced around…  Canada to Connecticut to Arizona to Texas)!  After moving to TX, I struggled to find out what I wanted to do with my life.  Keep blogging?  Open up a healthy bakery?  Sell a healthy dessert product?
At this time, a bakery was at the forefront of ideas.  To learn whether or not opening up my own bakery was something I'd like to do, I first had to work in one.  I got a job at a local bakery that I admired where everything was organic, fair-trade, and delicious, so it was easy to fall in love.  After a year and four months there, however, I realized I was in a worse spot than when I had started.  It was time to leave.  The job was so incredibly exhausting and draining — the shift was 4am-12pm (say goodbye to a social life) where I had quite a few overnight shifts, 10pm-6am, and you're on your feet the entire time.  My decision to leave was based on more than just the physical demands, though.  I'm the type of person who cannot stand to be stagnant — I need to be freely creative, improving, growing, and learning new things — and cannot carry on in an environment where people press their thumbs down on you.  A few months into starting work at the bakery, I was having a really tough time managing two full-time jobs.  I became heartbroken as I watched both my blog and myself go through a frustrating plateau.
The day I handed in my letter of resignation was both pure bliss and straight up terrifying.  While I would finally be out of the environment that I had been so desperate to escape from, I would also be out of a paycheck.
Quitting was a huge risk, but a risk I was willing to take in order to make progress.  I could not afford (nor did I want) to be in a lull any longer.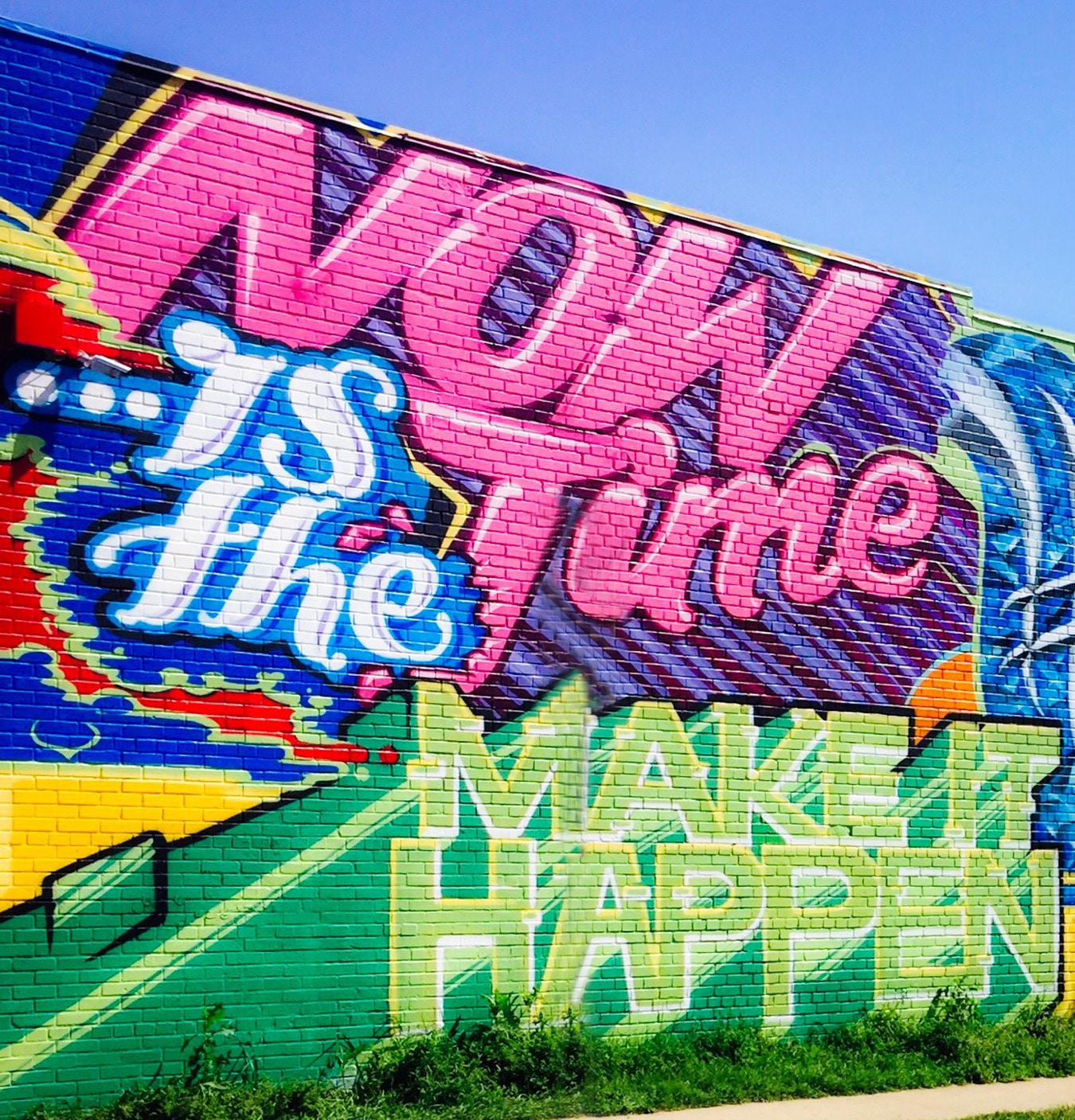 If there was a time to dive head first into blogging full-time, it was NOW.
.
January 2017-Now:
At this moment, blogging is my ONLY full-time job, and I am loving it.  While I am sacrificing things I never thought I would, it is 100% worth it in order to pump out healthy dessert recipes and share them with you  🙂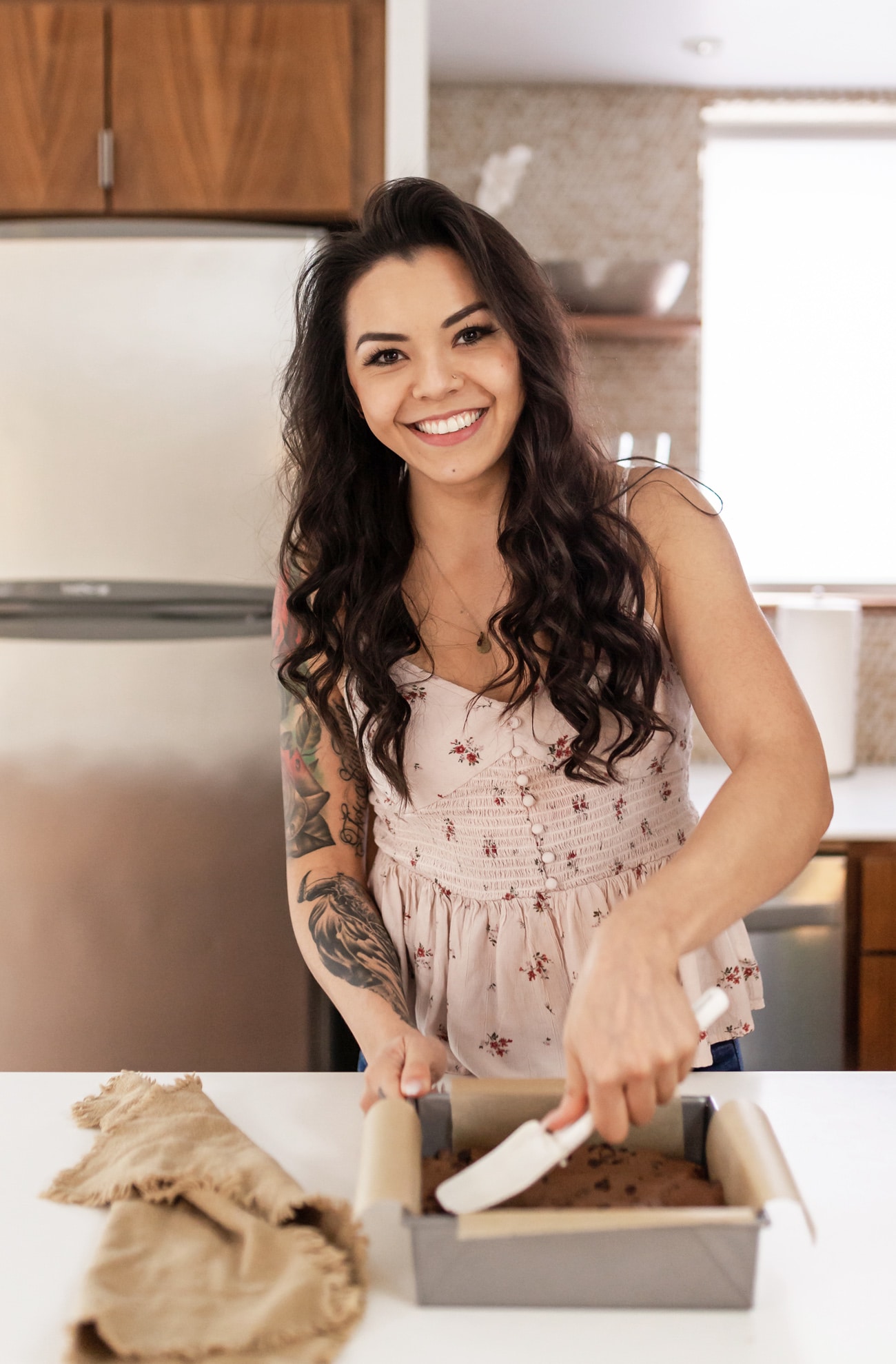 I am grateful to be in this wonderful online community and connecting with all of you via comments, emails, and social media.
I am blessed that hundreds of thousands of people visit this website every single month.
I am honored that readers reach out to me with their recipe reviews and personal testimonials.
I am thankful that this blog, once a fun hobby and now my full-time job, has become my life's motivation, passion, and love.
I am living a dream come true.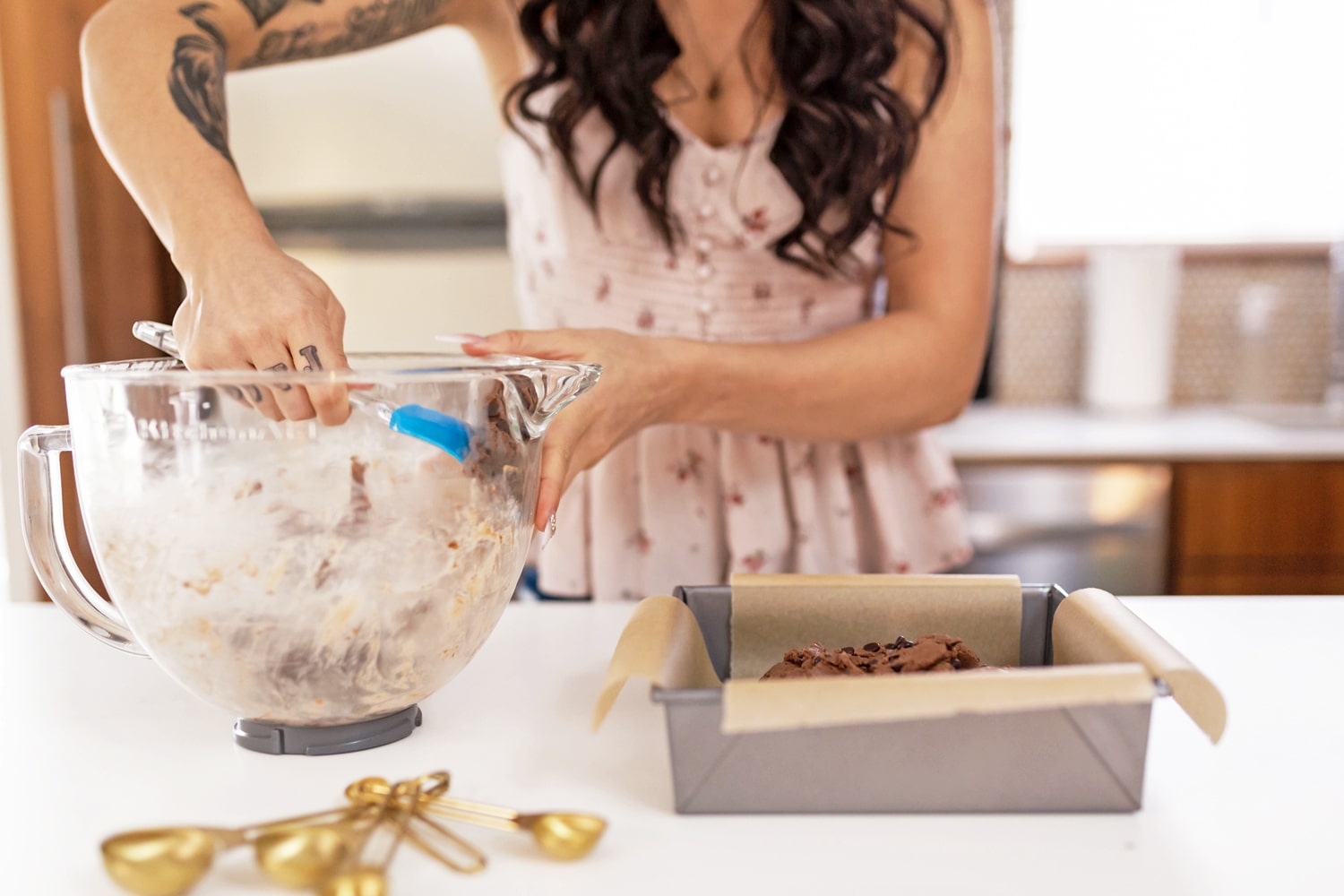 The lifestyle I adopted back in college, the education I received, and the years I spent pouring my heart and soul into this blog, have made me strive to be a better human being.  The things I learned, the people I met, and the act of running this blog has taught me to respect myself as well as the world around me.  I'm all about balance — in food and my life!  Getting muddled in everyday obstacles, tearing yourself down with those "screw it" moments, and giving in to crazy cravings do not describe balance, but rather, the unbalanced lifestyle I chose to live years ago.  After January 2011, my life has truly changed, and all for the better.
.
With love and good eats,
.
– Jess
.