DIY Protein Bars Cookbook
The DIY Protein Bars Cookbook is a collection of 48 easy, healthy no-bake protein bar recipes!
These homemade protein bars are so simple, tasty, fudgy, and good for you, you'll never go back to the store-bought stuff again!
This book is a total godsend for the health conscious dessert lovers out there.
AKA, you  😉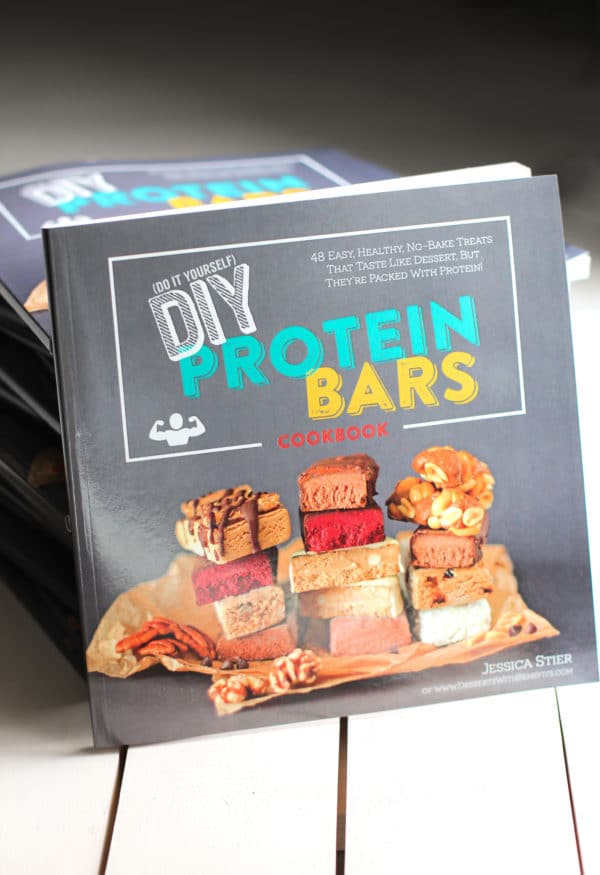 .

.

.
What's In The DIY Protein Bars Cookbook?
Options for everyone, with sugar free, gluten free, dairy free, and vegan recipes!  These wholesome, all natural protein bars might be "free" of some stuff, but they sure aren't "free" of flavor.
Full color pictures + nutrition facts label for every recipe
Ingredient measurements provided in both weight (grams/oz) + volume (cups, tablespoons, etc.)
Fun protein facts sprinkled throughout
.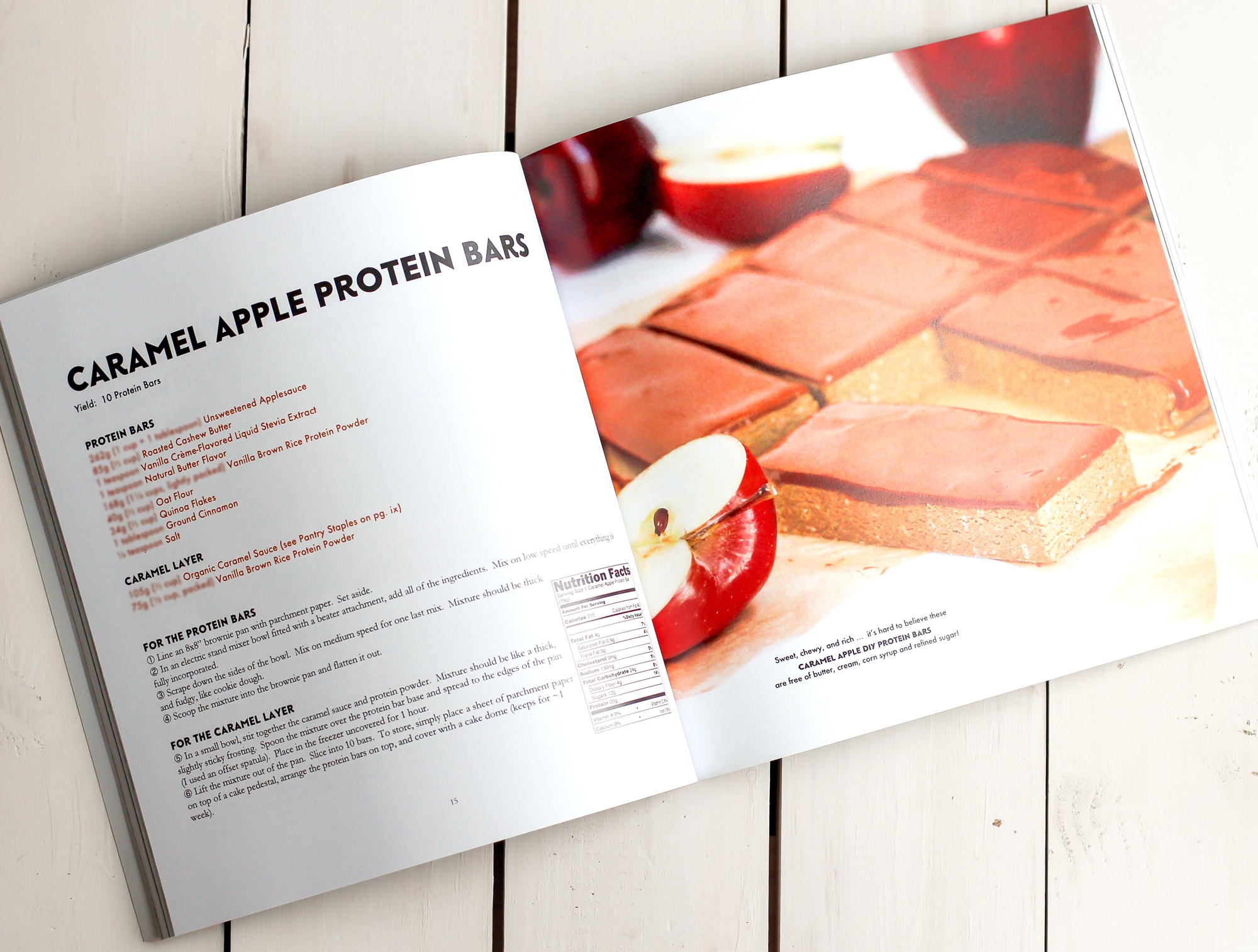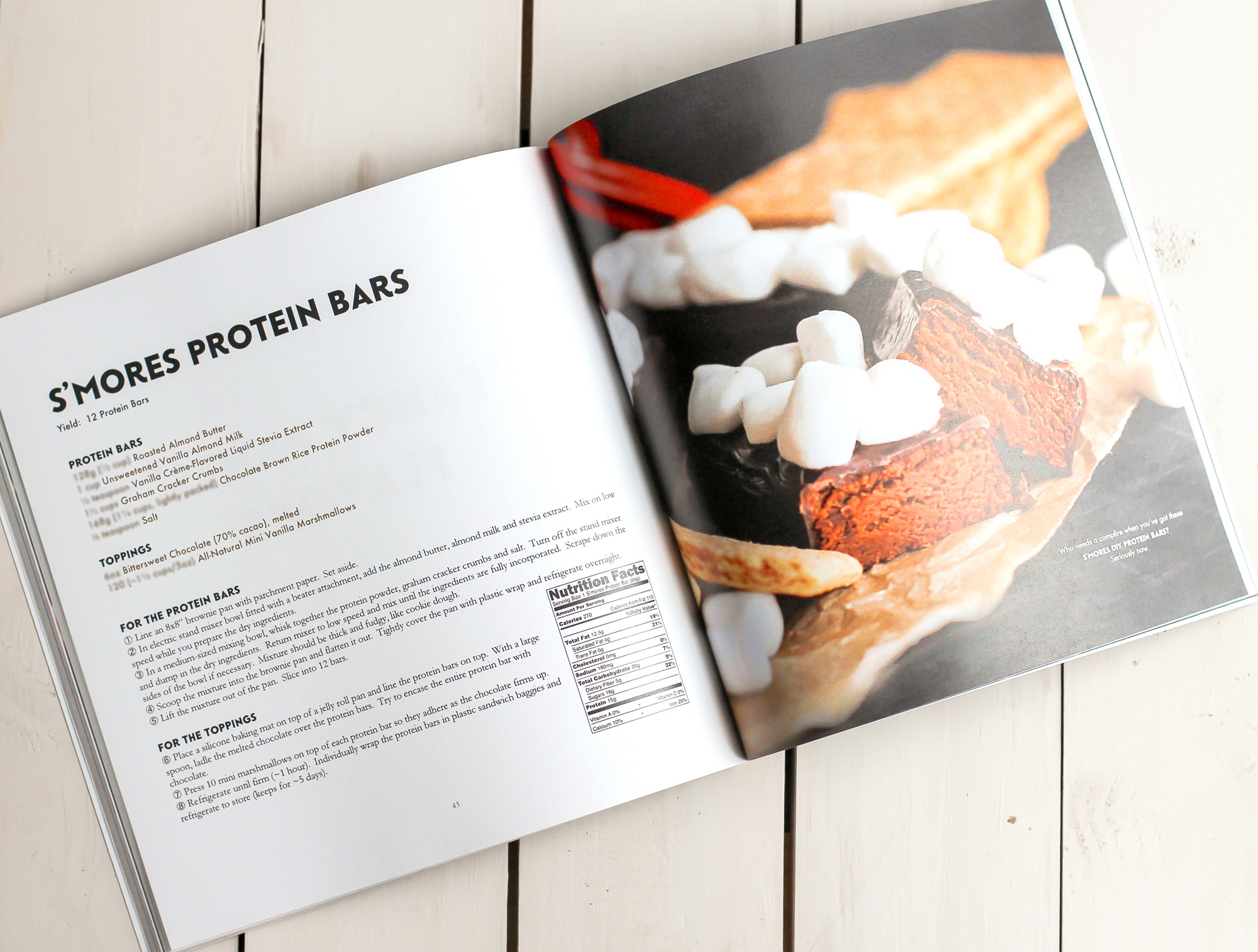 .
Watch me make the No-Bake Cookie Dough DIY Protein Bars in this quick step-by-step video:
Check out my YouTube channel to watch me make some other protein bars from the book!  You can see how fast and easy they are to make  🙂
.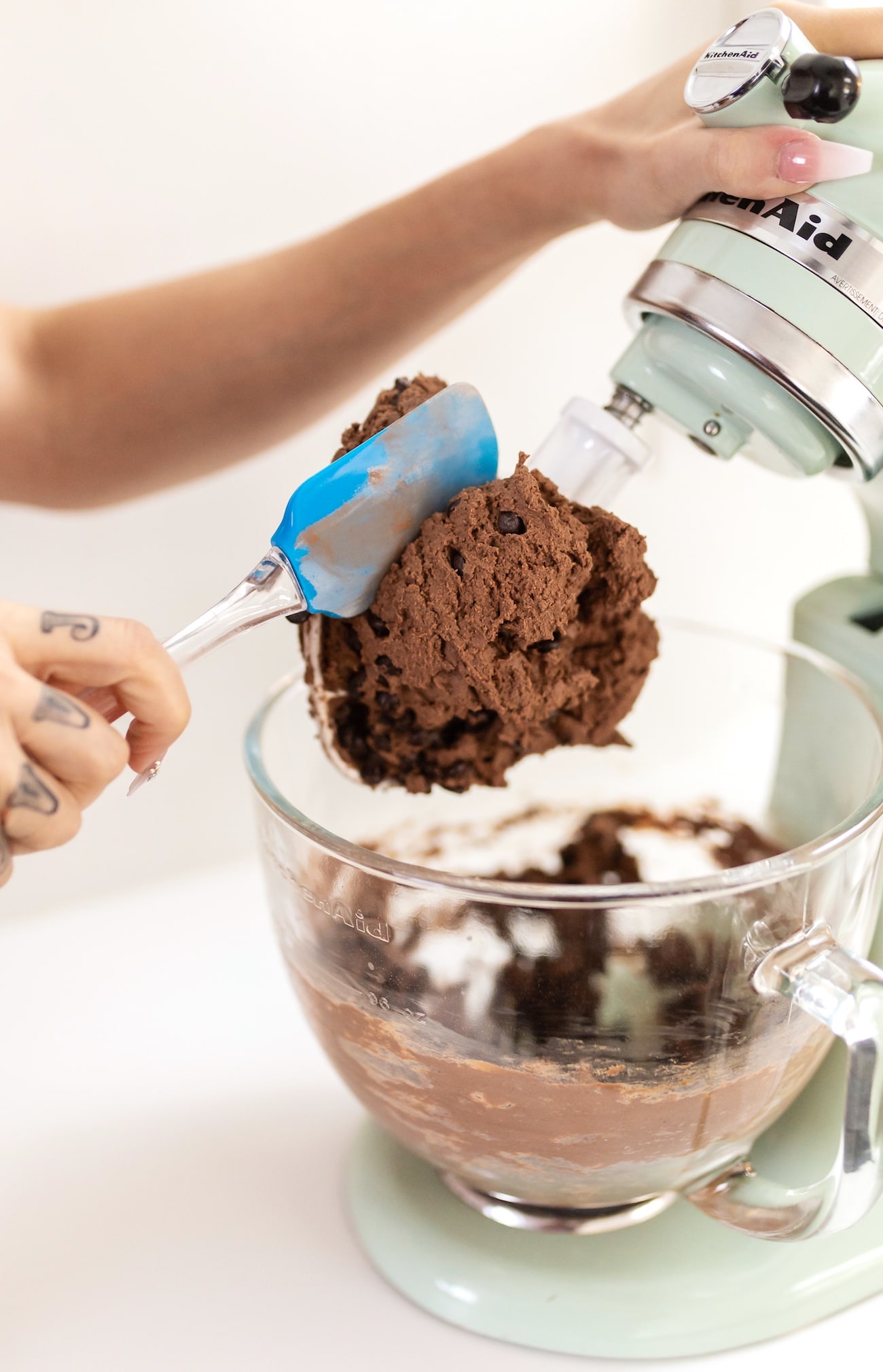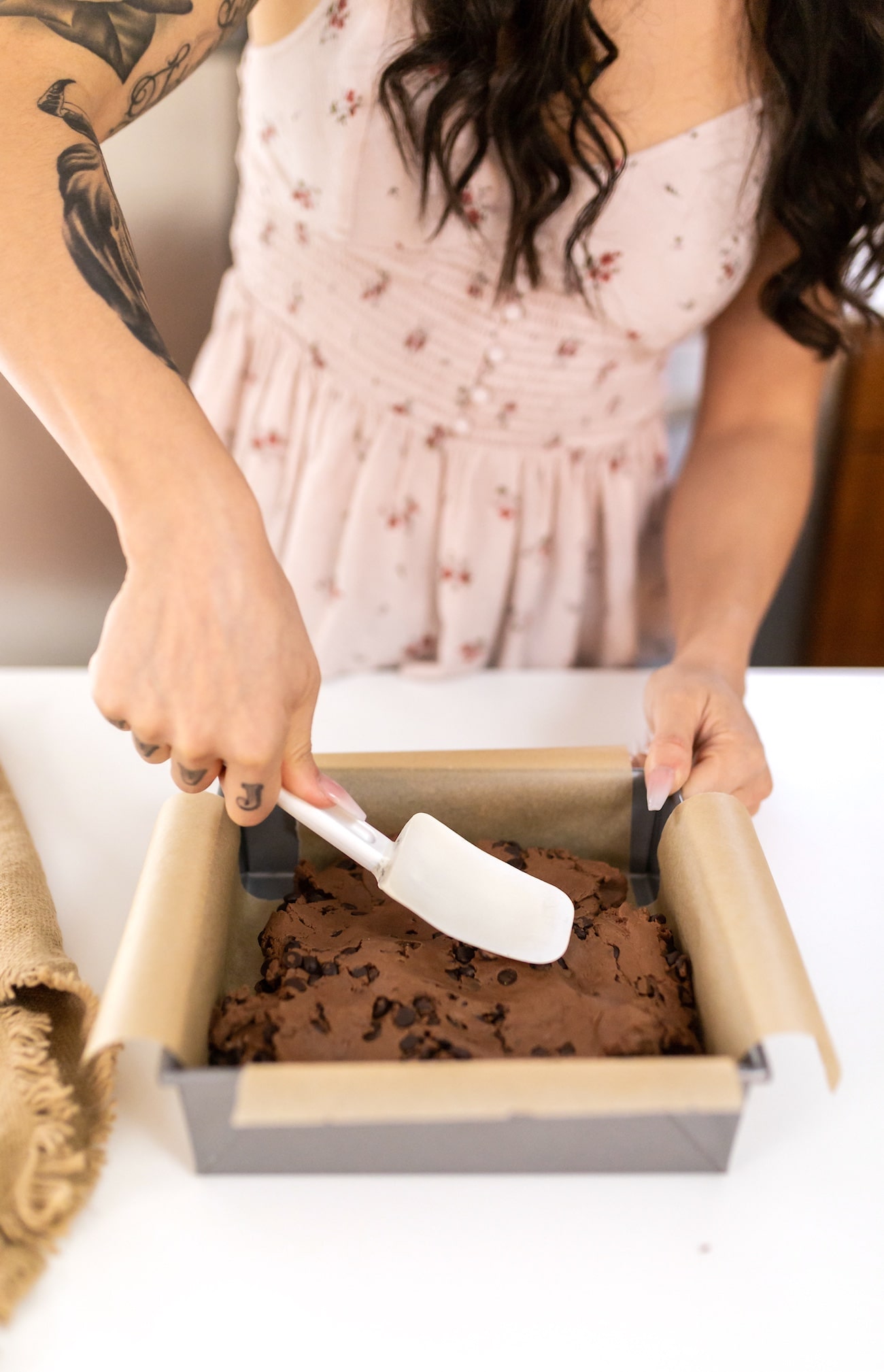 Wondering if the DIY Protein Bars Cookbook is for you?  Here's a little checklist to help with your decision:
⇧ If that list is full of checkmarks, then GOOD!  It is for me too!  There's a whole lotta that in the DIY Protein Bars Cookbook!  😉
.

.

.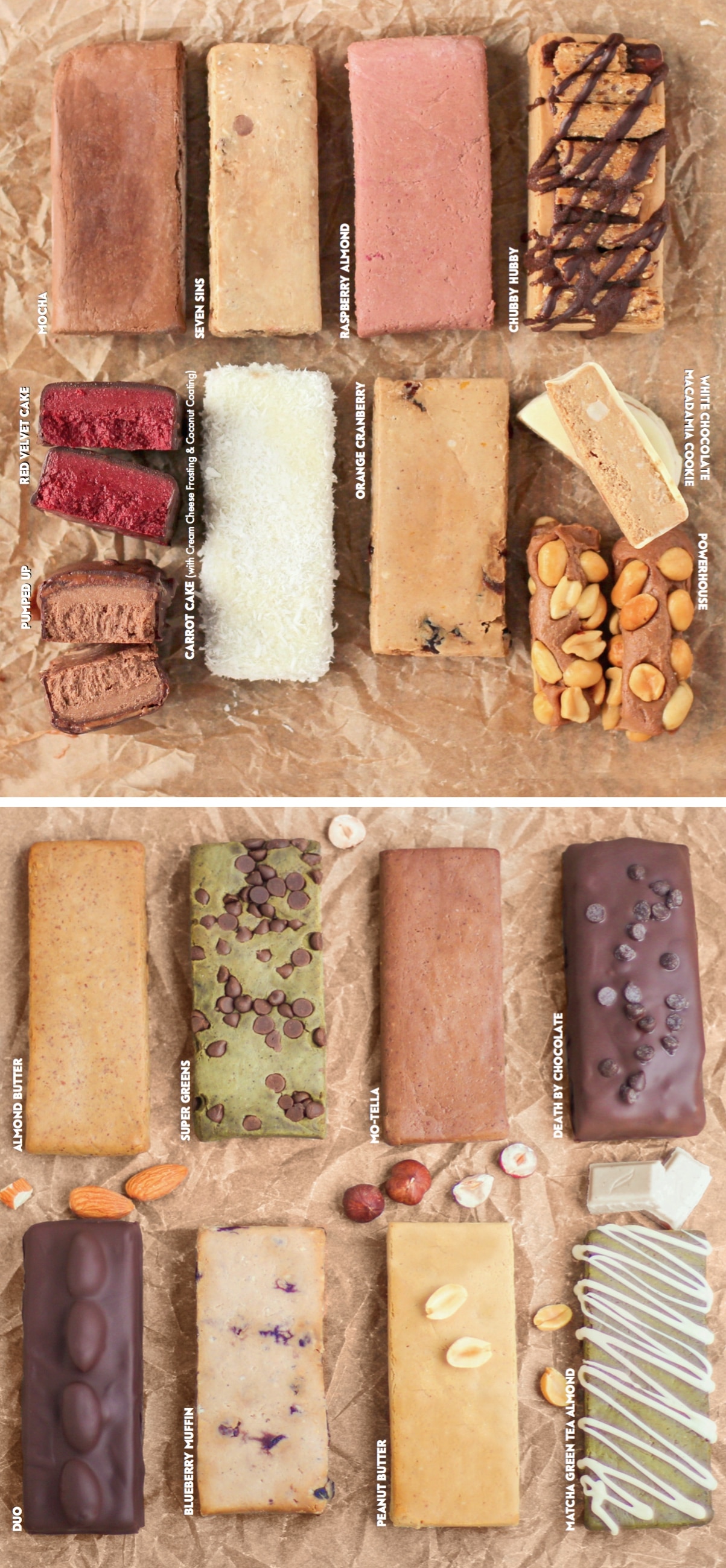 .

.

.
Fan Favorites and Recipe Remakes!
I am so grateful to be a part of such a loving, adoring, and supportive online community.  Here are pictures readers have shared of their DIY Protein Bars Cookbook remakes:
.
.
.
.
.
.
.
.
.
.
.
.
.
.
.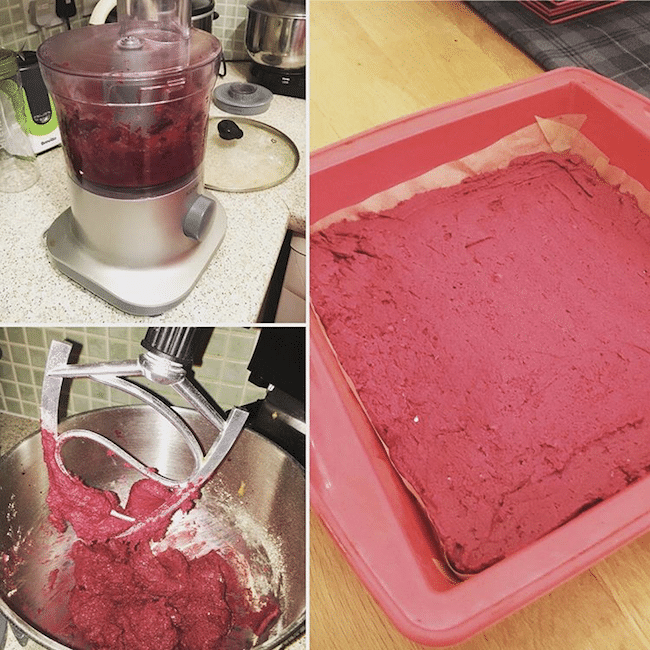 .
Watch Gabby make my Red Velvet DIY Protein Bars!
.
.
Make sure to snap pics of your recreations!
Tag

@DessertsWithBenefits

and hashtag

#DIYProteinBarsCookbook

to be featured!
.
.
.
What Others Are Saying:
Dawn:
I love Jessica's work and dedication to nutrition. This book is a clear example of her knowledge and concern for eating healthy.  I have enjoyed Jessica's blog for some time now. I have tried several of her recipes and I love them (my children do as well). The DIY Protein Bars book is such a great addition to my recipe collection. The photos are extremely visually appealing and because I eat with my eyes first, this is important to me. I am also impressed with the general layout of the book. More important to me than either of those is that these bars are simple to make and I can easily control what goes into my body when I am able to prepare it. I have had no problems finding the ingredients at Whole Foods or with an occasional trip to Trader Joes, but with the ever-growing nutrition awareness movement, I have even been able to find quite a few of the ingredients at stores like Target and Save-Mart. There may be a few rare items that you would need to order but I'm the queen of substitution so that hasn't been a problem for me.  If you haven't checked out Jessica's blog, it's a must see. It is very neatly laid out and easy to navigate. The recipes all include nutritional information. I am honored to review this book; it was worth the wait!
.
groovybeets:
I love this book! It's so unique. It's seriously hard to find healthy protein bar at the grocery store…almost impossible. They usually have genetically modified ingredients, too much sugar or too many sugar alcohols. Some of them really mess up my stomach and leave me feeling awful. Now I can make my own. I love how Jessica walks you through specific brands that she uses and why…it takes all the guessing out. This book is to the point and easy to follow. It has gluten-free and dairy free bars which fits our eating style. I can't wait to make the Red Velvet Cake Fudge Protein Bar using beet powder. Groovy!
.
CB:
As a Medical Doctor and in charge of weight loss clinics….this woman is real , her receipts are excellent. My family uses her concepts because she is brilliant. I have reviewed other books and this is obviously one of the best. Buy this book and try her ideas.
.
Connie C:
BEST PURCHASE EVER!!  I would give this book ten stars if I could. Everything is laid out so beautifully! The author has answered every single question you could possibly have before you ask it. Every recipe has been a delicious success! I found some pretty spectacular sales on the SunWarrier protein that she uses in all the bars. A KitchenAid mixer if really a prerequisite for these bars, but most of the ingredients used can be purchased on Amazon. I wish I could shake the author's hand. I wish all cook books were this plainly laid out and easy to use. If you want to make your own protein bars, this book is the benchmark to which all other books should be held. OUTSTANDING!!
.
SDfamily:
This book is filled with lots of delicious recipes. Great optons for vegetarians and vegans too.
.
Cindy:
I've been enjoying this book, and have made a few of the recipes. Some of them I liked and some of them I didn't, pretty much like all recipe books. If you're interested in making your own protein bars, I think you'll find this a useful read.
.
A:
Perfect Cookbook for the Protein Bar Lover!
As a fellow food blogger, I've been following Desserts With Benefits for sometime now and have tried a few of Jessica's recipes. I was super excited when I saw she was coming out with a cookbook. To be honest, I am not the biggest protein bar lover, but the second I saw the cover of this book, I knew I wanted to try them! I understand and appreciate the work that goes into creating recipes that are healthy and Jessica definitely put forth the work to create a great collection of healthy, easy bars. These recipes truly are simple and delicious! What's really impressive is that she shares why certain foods are good for you and includes detailed nutritional information with each recipe.
For those who are new to healthy baking, there will probably be ingredients you'll need to purchase, but Jessica shares what brands she likes and makes it easy for the reader to know what to look for. It's also possible to adapt or substitute if needed. There have been some reviews complaining of recipes being too similar. While the base of some protein bars may be alike, this actually makes the recipes even easier. Stock up on a few basics and you can make many of her recipes in minutes. However simple these recipes are, Jessica still managed to create practically every flavor variety you could possibly want in a protein bar! Flavors range from fruity to nutty (some containing fresh greens or vegetables!) and remade favorite candy bar flavors. One of my favorites was the "Snicker" protein bar. This book really has everything you want in a protein bar cookbook!
.
Stephen K:
The toughest part of Ms Stier's recipes is tracking down a few ingredients if you stick to your local stores. I found everything easily accessible online and from there the fun began! The recipes are simple to prepare and most of the bars I made had a creamy nut base. They won't make you forget about a Snickers Bar, but they will satisfy any cravings and leave you feeling 10x healthier!
.
vshang:
I purchased both first and 2nd editions… I love the improved recipes in the second edition and the photos are much better! I will continue enjoying my favorites (pecan pie and scotcheroos).
.
Lauren:
I subscribe to Jessica's blog, Desserts with Benefits, and have made a few recipes from her website. They've all come out delicious, and I appreciate her commitment to health and education. I like to support bloggers like her, so I decided to buy her cookbook. Added bonus, I'm a fan of protein bars, because when I wake up in the morning, I'd much rather grab a bar than sleepily try to make an omelet or something.
Each recipe comes with ingredients, instruction, and most importantly – nutritional information. No more bookmarking tasty-looking recipes and realizing later they're 900 calories. Calorie-wise, I don't think there's a single bar that clocks in over 300 calories, most are 170 – 250 calories. If you're doing the low-carb thing, eyeballing it it looks like the bars come in between 15g – 30g (depending on the recipe). All the ingredients are natural, and there are no added sugars (primarily using liquid stevia for sweetness). The only downside is if you don't already own protein powder, almond butter, stevia, or any of the other ingredients, it can get a bit pricey. She does have a section illustrating that making your own protein bars actually winds up being cheaper, but it's hard to remember that when you're ordering a giant tub of expensive protein powder on the Internet! Most of the recipes use the same base ingredients, so you most likely won't end up with a giant tub of protein powder you've only used one scoop of.
I haven't owned the book long, and have only made two recipes (Cookie Dough Protein Bars, and Matcha Green Tea Bars), both have come out tasty. They're fairly easy recipes too – basically just throw everything at the stand mixer, toss it into a brownie pan, refrigerate and then cut everything up.
Overall, I'm glad I bought this book, I'm looking forward to trying new recipes (next I think will be Red Velvet Cake Fudge Protein Bars…), and hope to see more from Jessica in the future!
.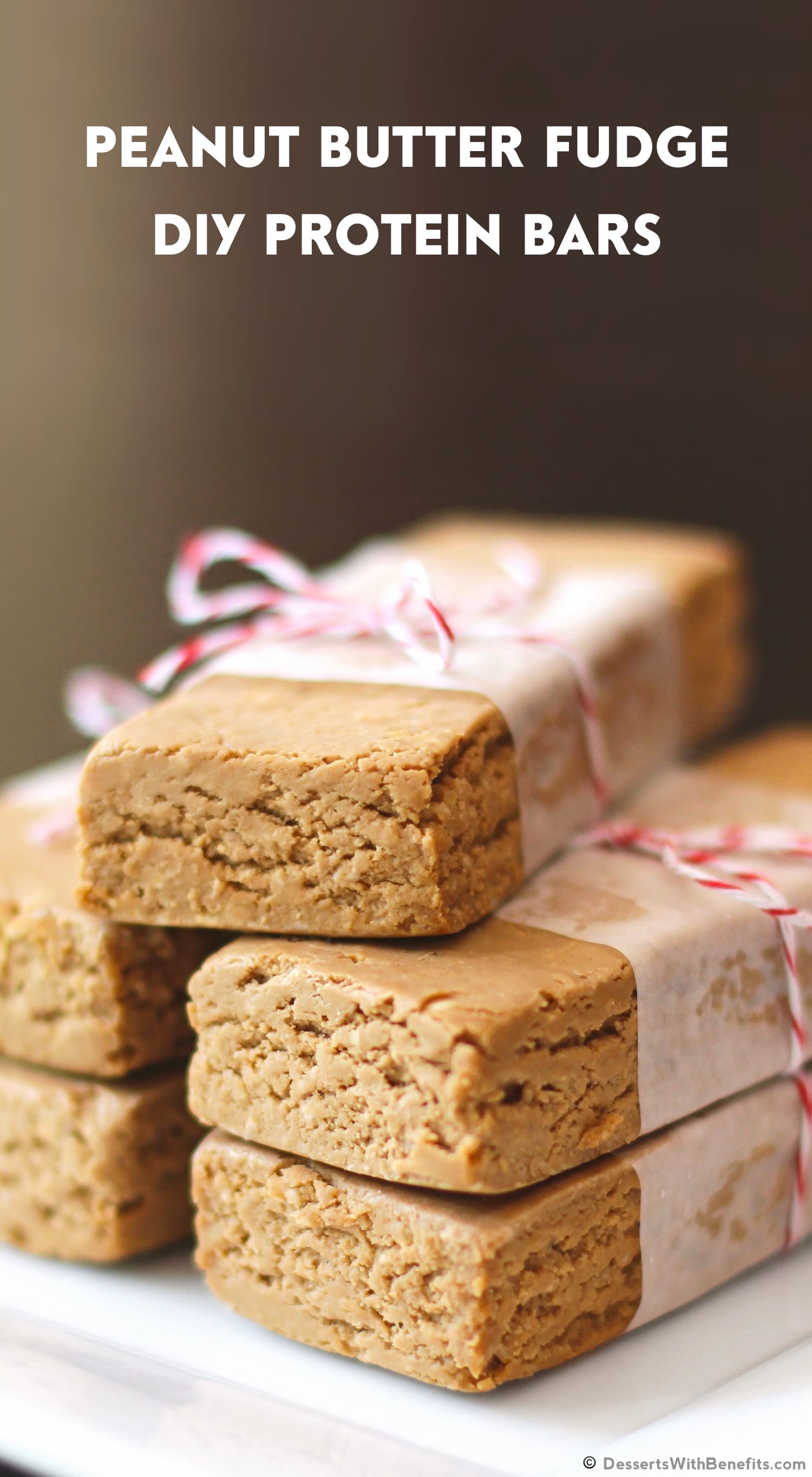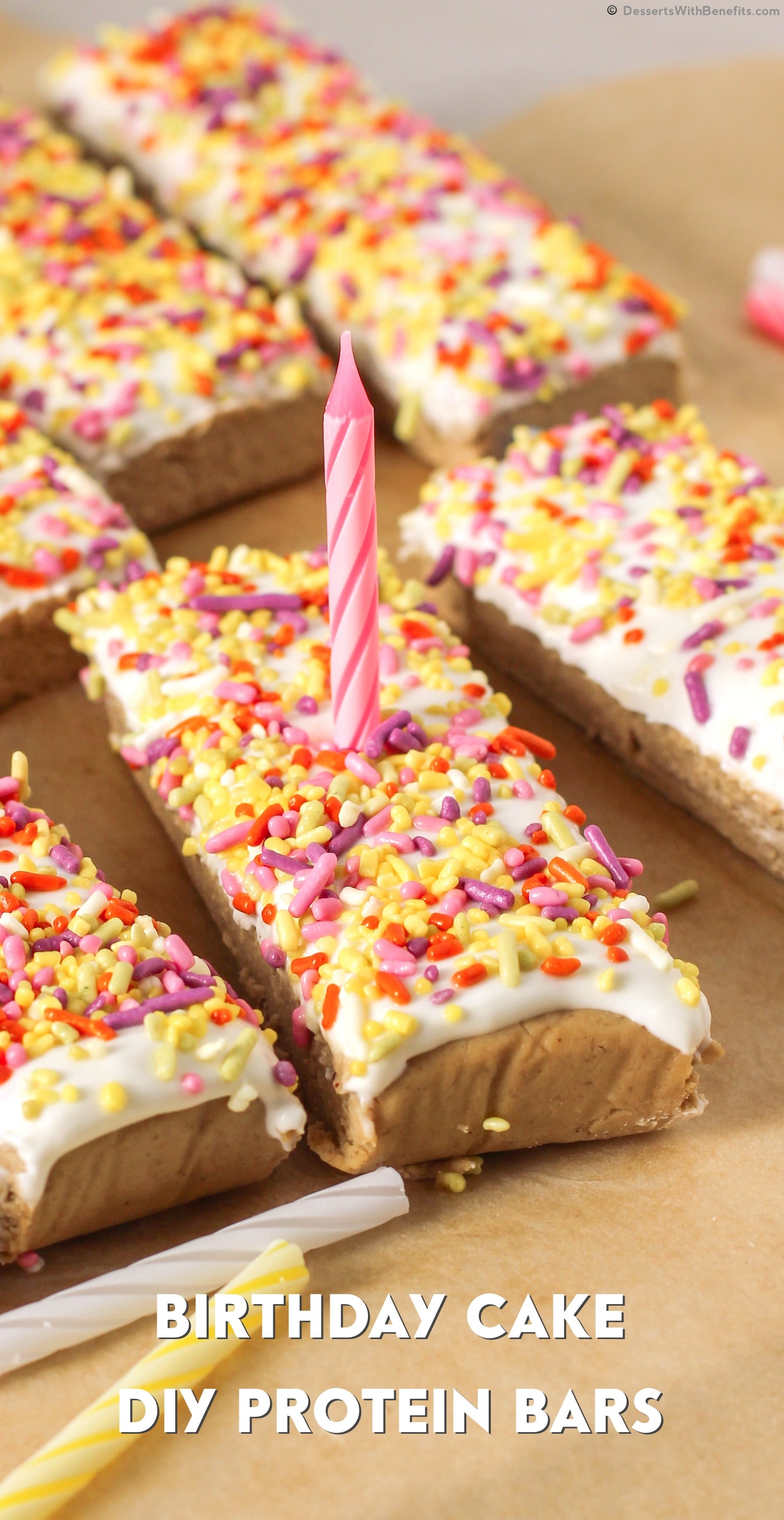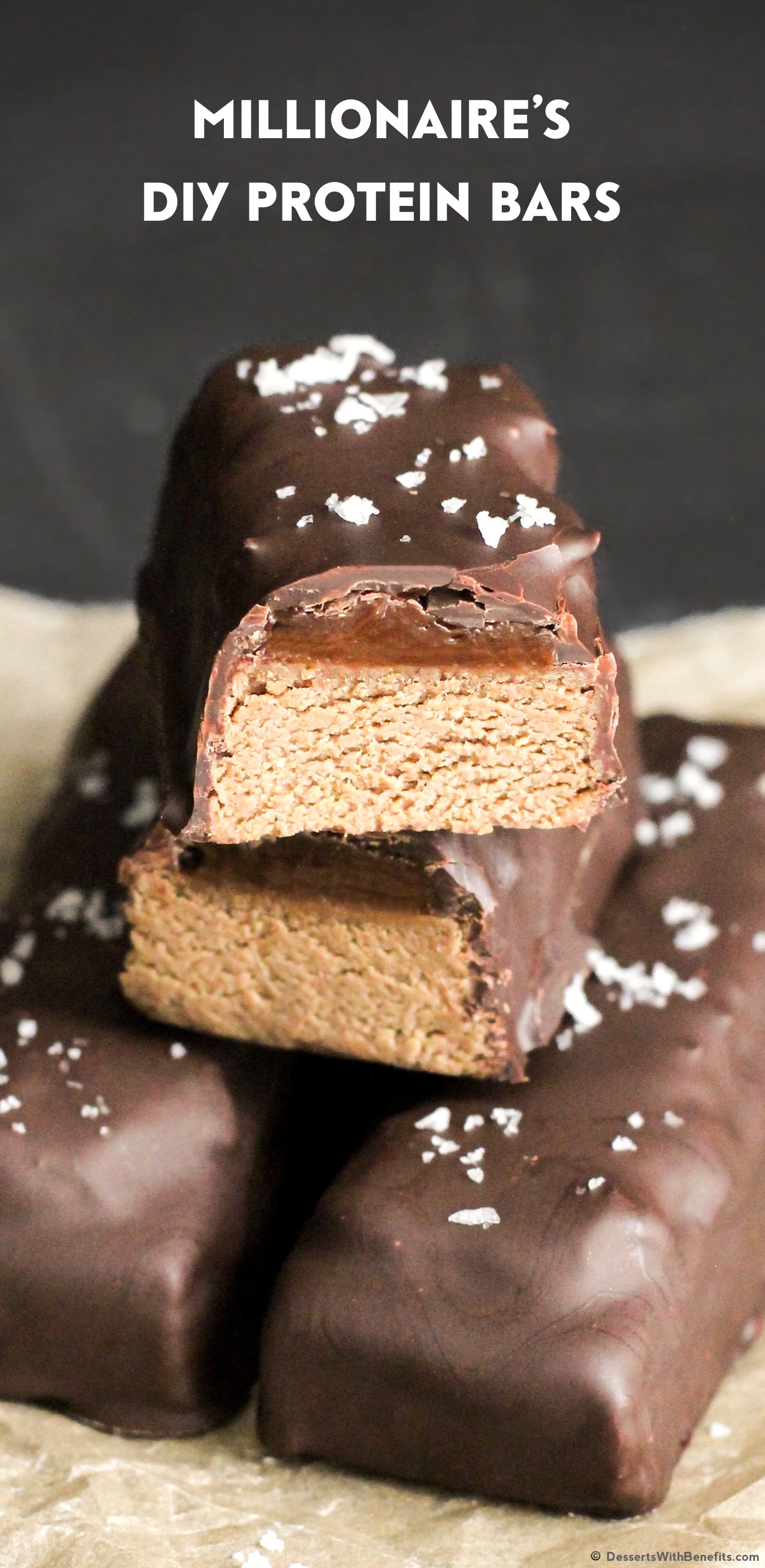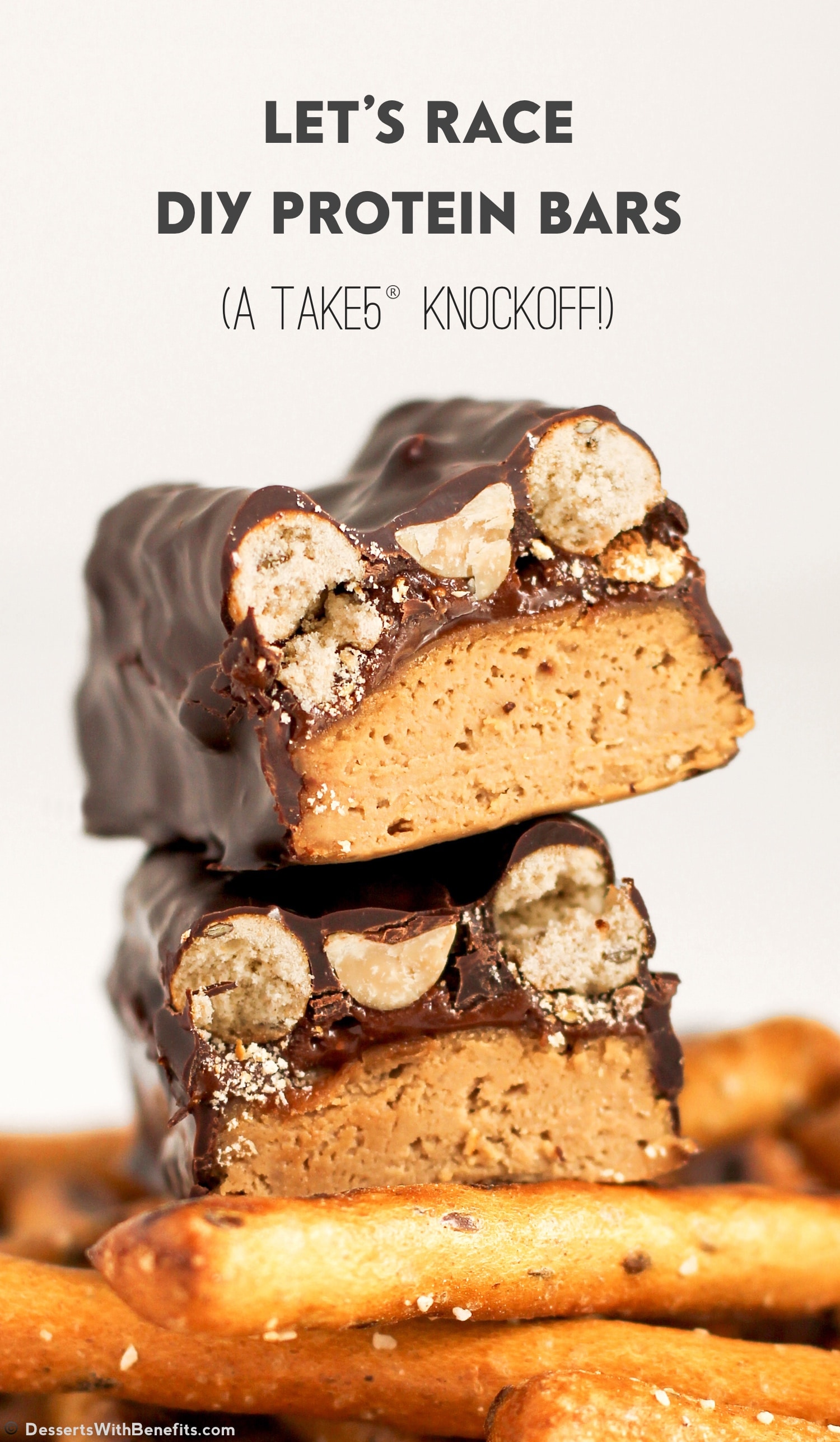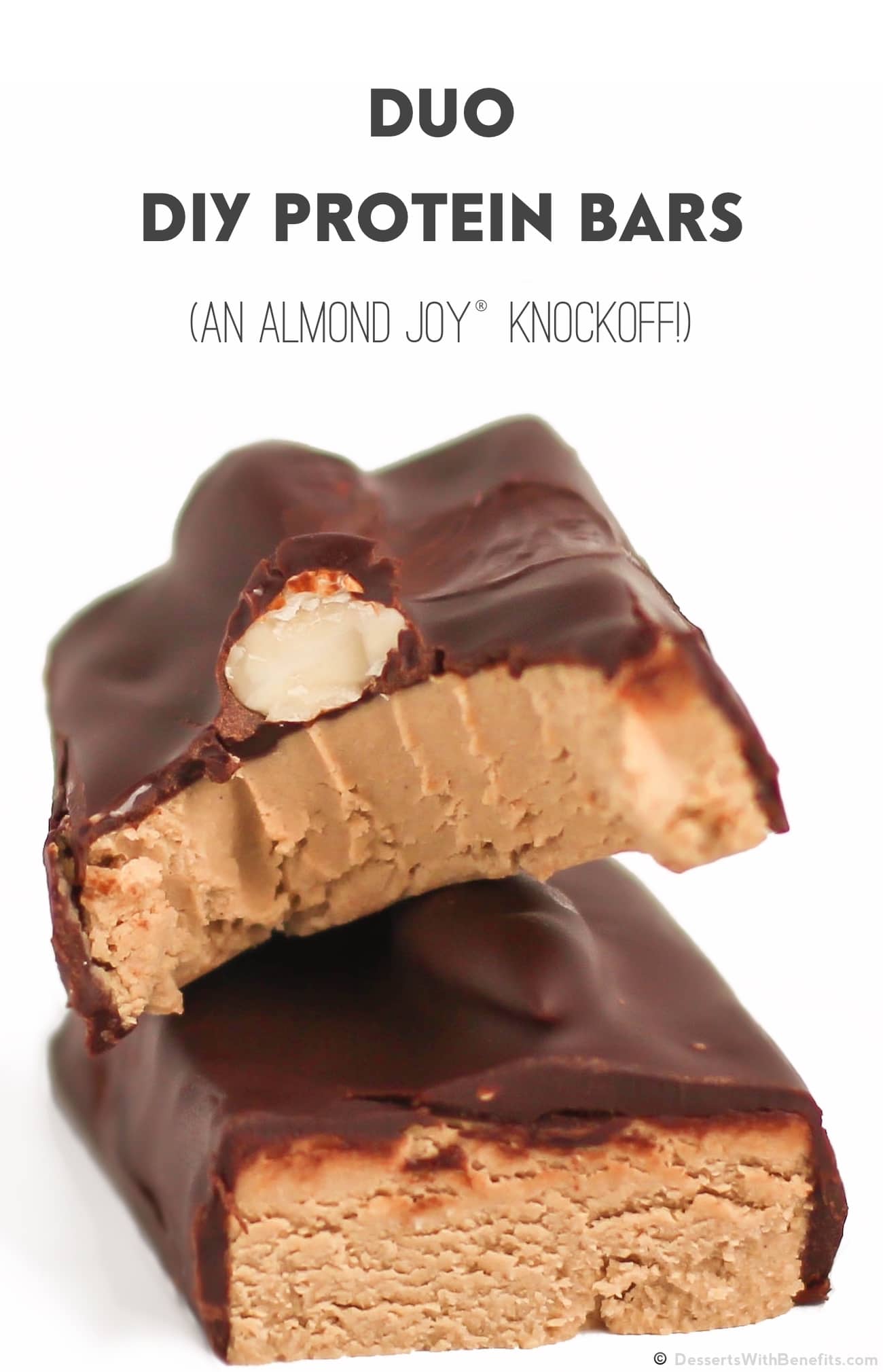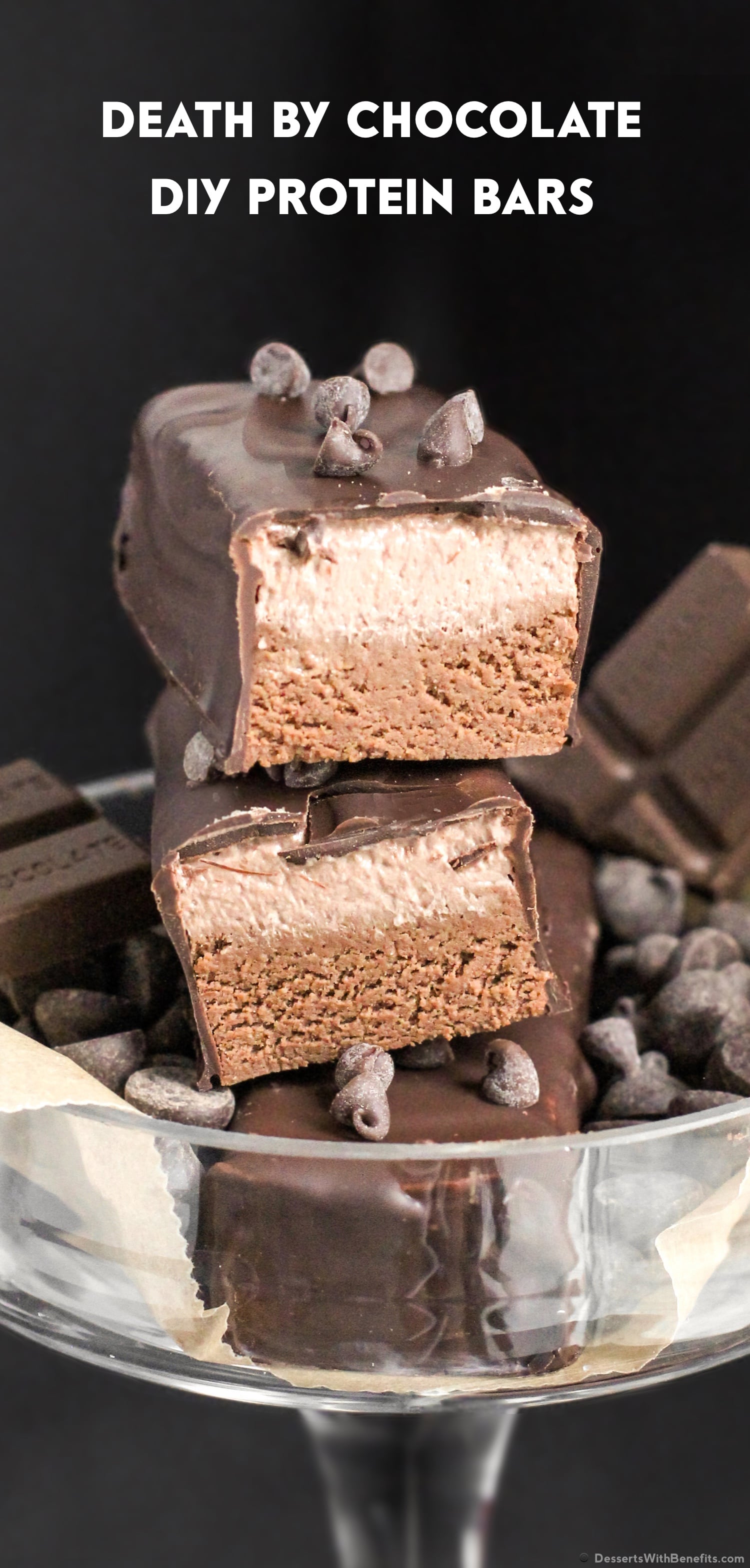 .
The DIY Protein Bars Cookbook is a collection of 48 easy, healthy no-bake protein bar recipes!
.

.
Be happy.
Live fully.
Make protein bars.
.
– Jess
.