Healthy Red Velvet Fudge DIY Protein Bars (with Video!)
Have you ever had (or even heard of) all natural, low sugar, high protein, high fiber, gluten free, dairy free, vegan, and 100% healthy RED. VELVET. FUDGE??  Well, if you haven't made these Healthy Red Velvet Fudge DIY Protein Bars, then I'm betting you haven't.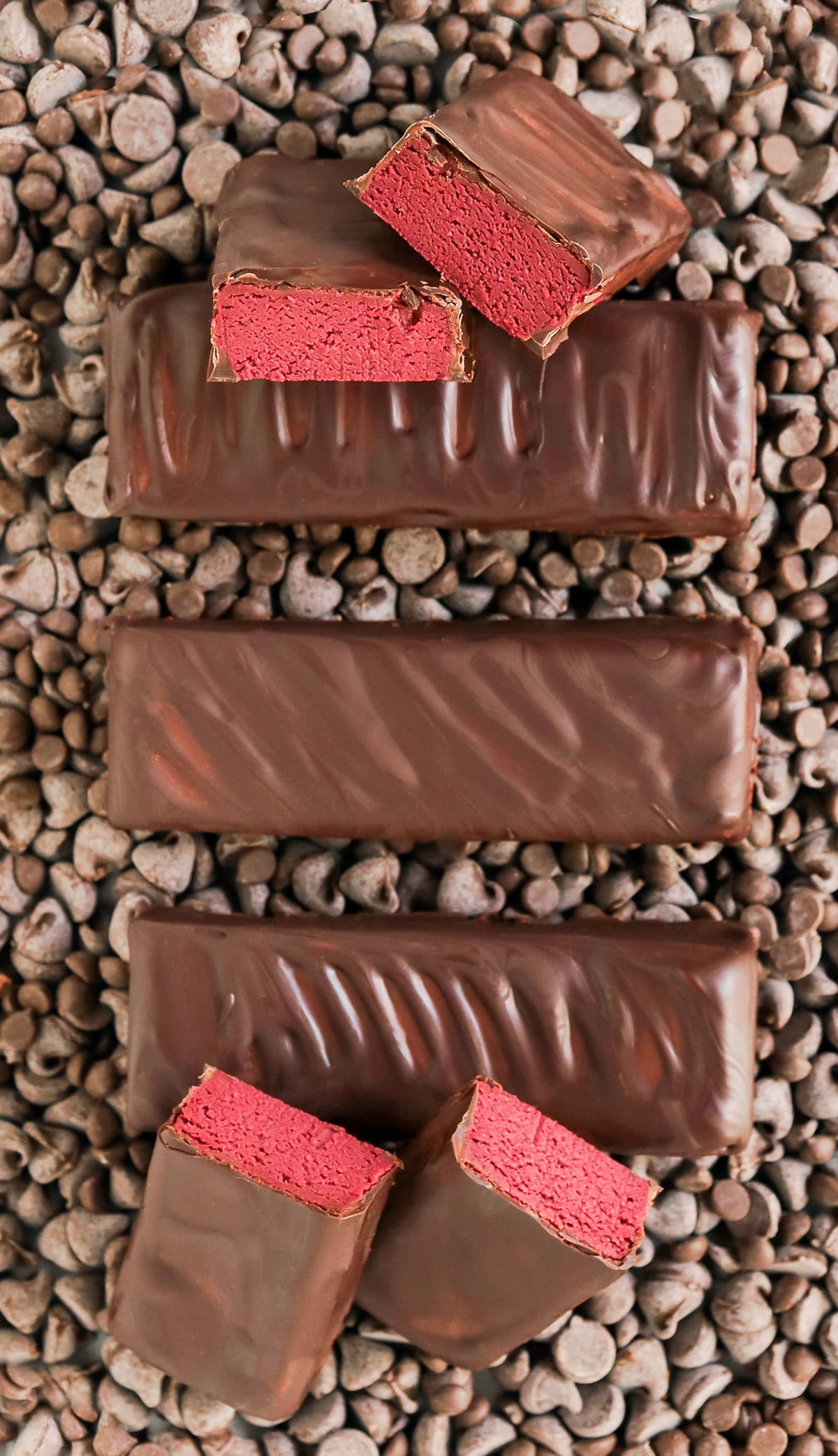 First of all.  Yes, Healthy Red Velvet Fudge exists.  It's staring you in the face right now.
Second.  You will fall in love with this stuff SO HARD that after you try it, you'll wonder how you ever lived without it.
You would never ever know that these Red Velvet Fudge DIY Protein Bars are actually good for you.  It tastes just like any other chocolatey fudge — it's sweet, it's rich, it's flavorful, it's fudgy.
BUT, the big difference?  This is good for ya.  It's naturally red (no artificial food coloring here), low in sugar (no white sugar here either), gluten free (yup, no bleached white flour), and vegan too.  I swear you'd never know it, though.
Healthy Red Velvet Fudge DIY Protein Bars
Prep Time: 1 hour 30 minutes
Cook Time: 0 minutes
Total Time: 1 hour 30 minutes
Fat per serving: 14
Calories per serving: 280
Ingredients:
Beets
Almond Butter
Unsweetened Vanilla Almond Milk
Oat Flour
Salt
Bittersweet Chocolate (70% Cacao)
Directions:
Notes:
I originally wasn't going to share the recipe here because I worked so incredibly hard on publishing DIY Protein Bars.  But, I understand not having a recipe here can be frustrating.  So, I'll meet you halfway…  how does that sound?  I'll show you all the ingredients I use in the recipe.  That way, you can determine on your own whether or not the cookbook is for you!
Do not use whey/egg/casein protein!  The mixture will be gooey and won't solidify.
All images and text © .
If you like this recipe, then you'll LOVE my DIY Protein Bars Cookbook!  With 48 protein bar recipes, you'll never buy protein bars from the store again.  To learn more about the book and see some sneak peeks, see this page!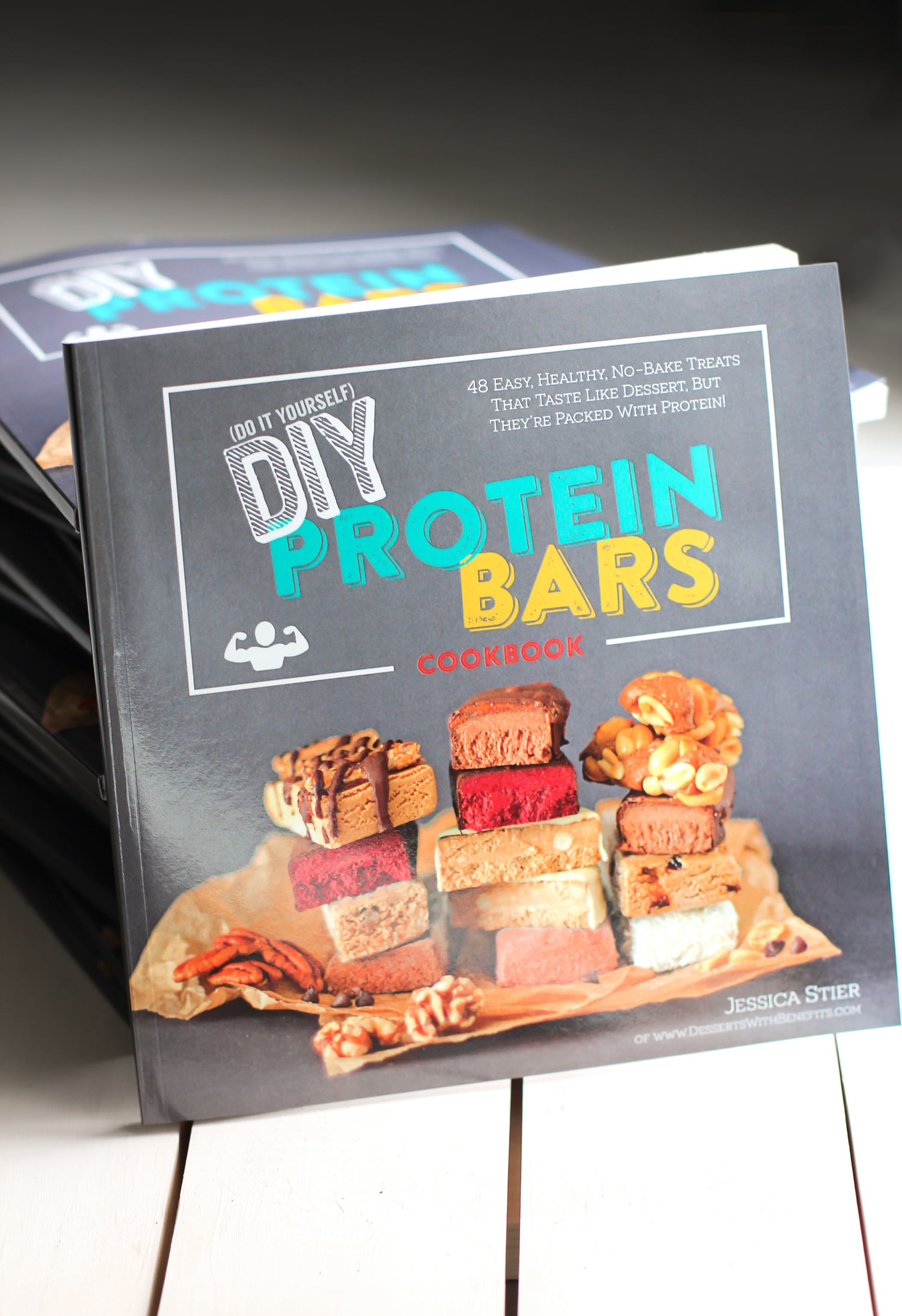 .

.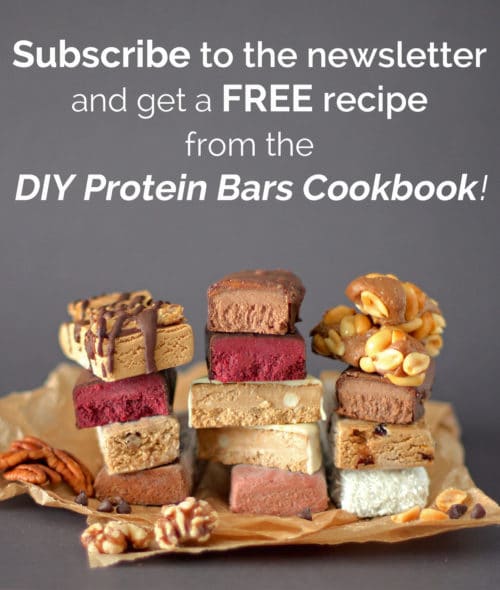 .
Here is the recipe's nutrition label:
.
Watch me make these no-bake Red Velvet Fudge DIY Protein Bars on camera:
.
I am so blessed to be a part of such a loving, adoring, and supportive online community.  Here are some of the pictures readers have shared with me on social media and via email of their Red Velvet Protein Bar remakes!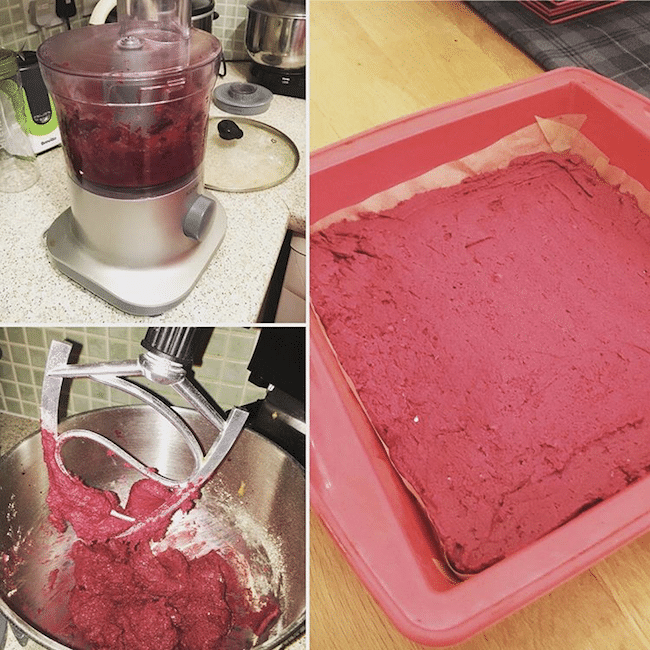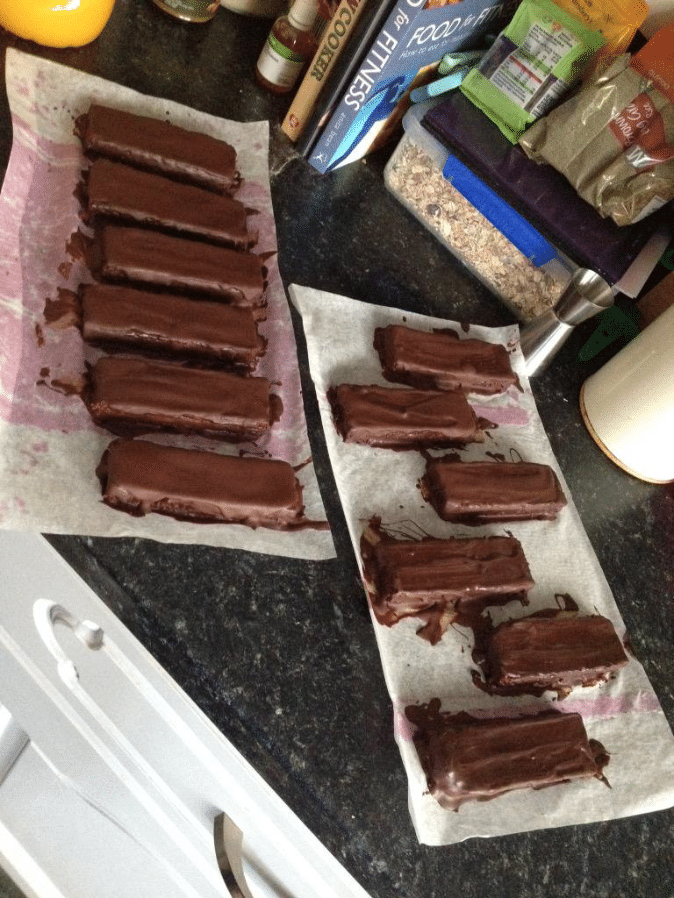 .
Watch Gabby make my protein bars!
.
I think the fact that these protein bars are hiding a VEGETABLE should persuade you a little more to make this recipe, huh?  😉
You gotta make these Healthy Red Velvet Fudge DIY Protein Bars ASAP!!
.
Be happy.
Live fully.
Eat protein bars.
.
– Jess
.