Healthy Homemade Chocolate Syrup
Healthy Homemade Chocolate Syrup recipe — thick, rich, sweet, and chocolatey, yet secretly sugar free, low fat, high fiber, gluten free, and vegan!  Perfect in chocolate milk, milkshakes, smoothies, oatmeal, and more.

If you've ever wanted to drizzle some chocolate syrup over pancakes or waffles or ice cream or maybe even your face (you do YOU, boo!), but want to avoid the refined sugar, high-fructose corn syrup, artificial flavors, and preservatives that are common ingredients in storebought syrups, then this DIY version is the answer for you.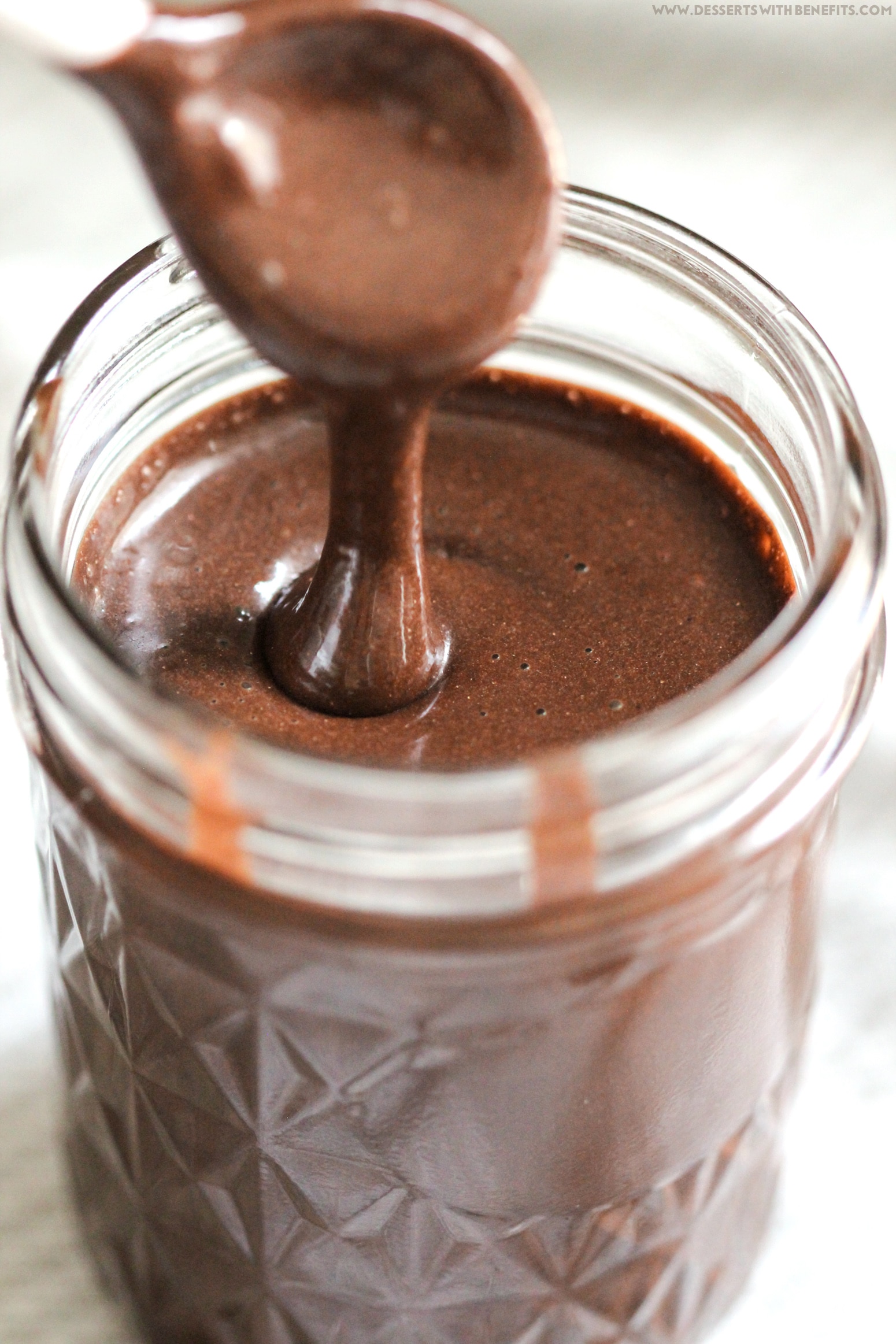 Well, hello beautiful!  Just look at that drippy, heavenly, chocolatey goodness.
Healthy Homemade Chocolate Syrup
Prep Time: 20 minutes
Cook Time: 0 minutes
Total Time: 20 minutes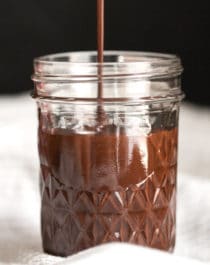 Calories per serving: 30
Ingredients:
Directions:
In a large bowl, whisk together the cocoa powder and xanthan gum.
Slowly pour in the boiling water while whisking vigorously.  Whisk until completely smooth.
Whisk in the vanilla paste and stevia extract.
Whisk in the vegetable glycerine.  Pour into a jar or emptied/washed syrup bottle, seal tightly, and store in the fridge. If you feel like you can't whisk the mixture completely smooth, throw it into a blender and let it do its thang 😉
Notes:
**You can substitute the vegetable glycerine with agave nectar if you like.  The recipe will no longer be sugar-free, but it will still be delicious!
This syrup should keep for ~2-3 months if stored in a tightly sealed jar in the fridge.
All images and text © .
.
Here is the recipe's nutrition label:
Compared to a variety of storebought chocolate syrups (Hershey's®, Torani®, Ghirardelli®, and Fox's®), this Healthy Homemade Chocolate Syrup has:
20-30 less calories
5g-7.5g less carbs
10g-14g less sugar (this DIY recipe actually has zero added sugar!)
So glad that we can now enjoy a guilt-free topping for our Reese's Oatmeal, Banana Pancakes, Red Velvet Waffles, Vanilla Bean Ice Cream, and Iced Coffee Milkshakes!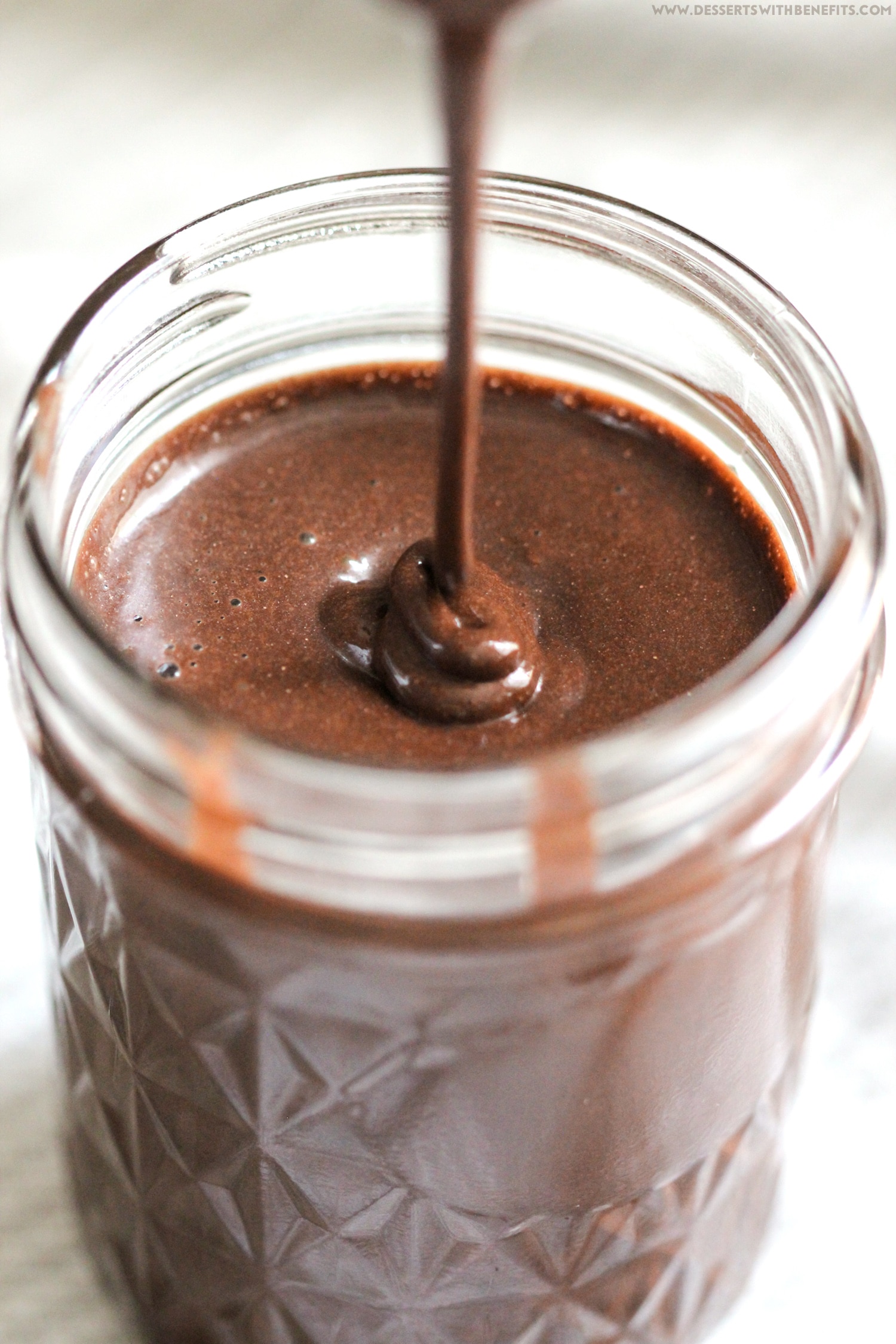 .
– Jess
.