Healthy Homemade Vanilla Bean Ice Cream
You know how there are social media aficionados out there?  There are Facebook stalkers, there are Twitter addicts and there are Pinterest freaks…  and then there are food fiends (aka, me).  I don't spend hours on social media sites, I spend my free time on websites like FoodGawker, TasteSpotting, Joy of Baking, etc.  Right now, I'm obsessed with finding cold recipes — ice creams, frozen yogurt, no-bake refrigerator pies, that kind of stuff.  It's July, it's freaking hot, I'm hungry.
When I made my other frozen yogurt recipes I compared my recipes' nutrition labels with a similar Ben & Jerry's flavor.  This led me to look through the entire Ben & Jerry's website.
So, many, flavors!  I wanted to make a Healthy Vanilla Bean Greek Frozen Yogurt kind of like the B&J version, except healthier…  no refined white sugar, no corn syrup, no heavy cream, no butter, etc.  I used organic Greek yogurt because it was on sale, surprisingly, but I think any Greek yogurt that doesn't use hormones would be just fine (Fage, Chobani, etc).
This Healthy Homemade Vanilla Bean Greek Frozen Yogurt is smooth, creamy, sweet and easy to make (if I can do it, you can do it).  I like the bit of tanginess from the Greek yogurt, it makes this dessert incredibly unique and totally craveable.  Perfect for the hot and humid weather these days  

Beat the heat with this guilt-free treat!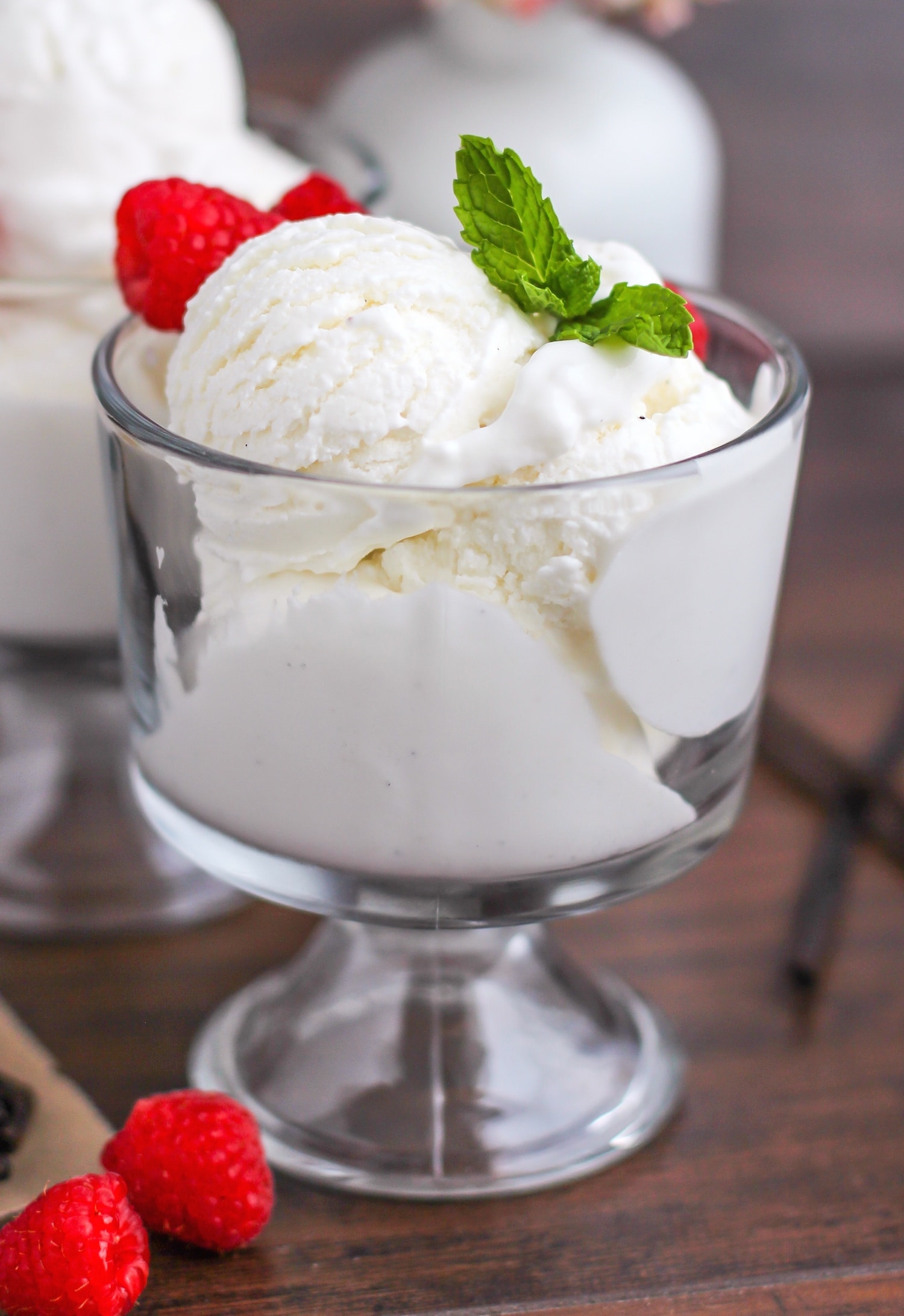 .
With 70 secretly healthy dessert recipes, full-color pages and photos for every recipe, you'll soon discover what heaven feels like.  See this page for more information on the book, including the Table of Contents, some sneak peaks, and sample images.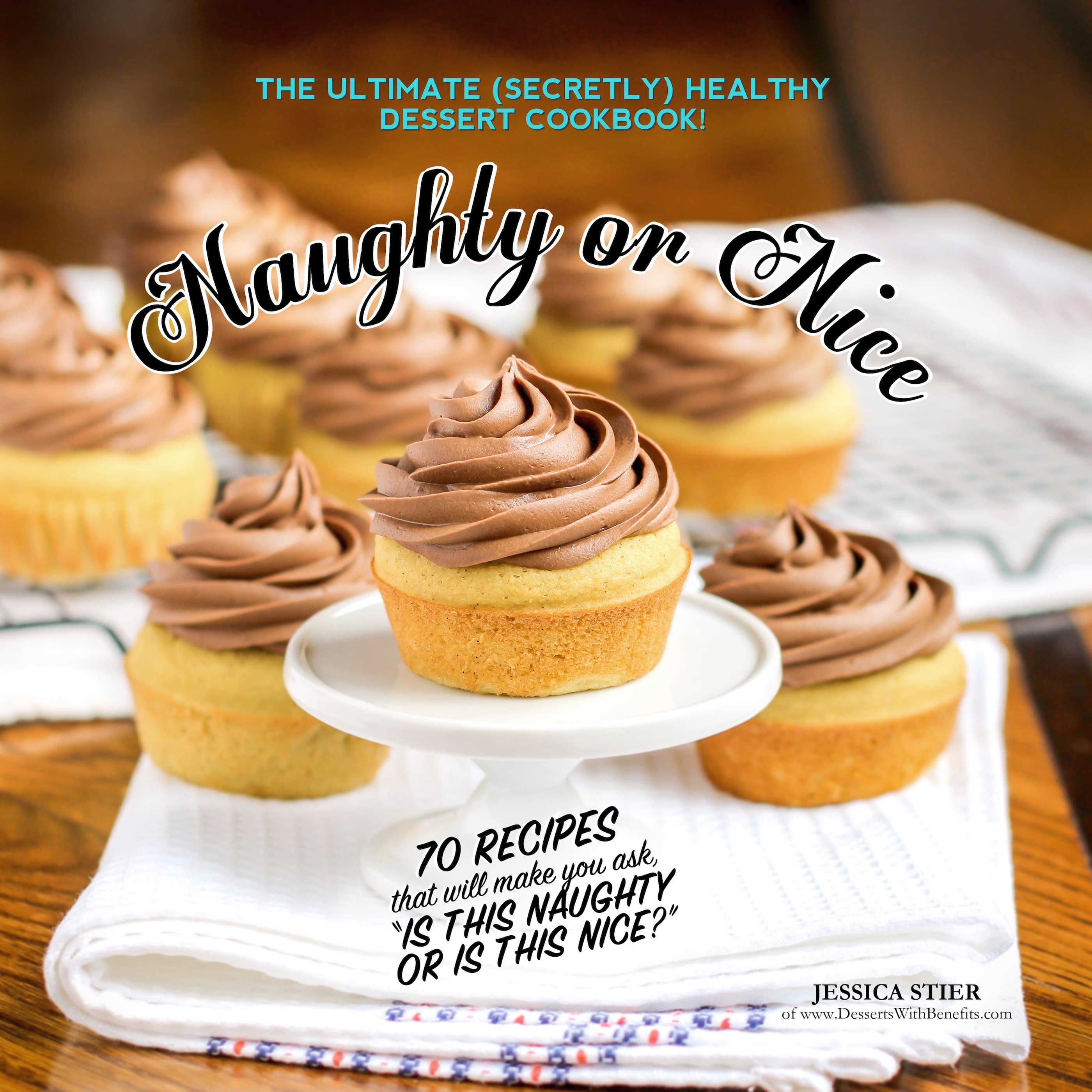 Get your copy from Amazon here!