Healthy Black Cherry Ice Cream Float
Who loves ice cream floats??  Yup, ME TOO.  Ice cream + soda = 100% deliciousness.  Too bad they're unhealthy and full of sugar, fat, and calories…  but not this one.  This Healthy Black Cherry Ice Cream Float recipe is totally guilt free and super easy to make.  Plus, it's all natural, sugar free, AND low calorie, but it sure doesn't taste like it!
I GUARANTEE YOU.
This post was sponsored by Zevia.  All opinions are mine and mine alone.  Thank you for supporting the brands who keep Desserts With Benefits going!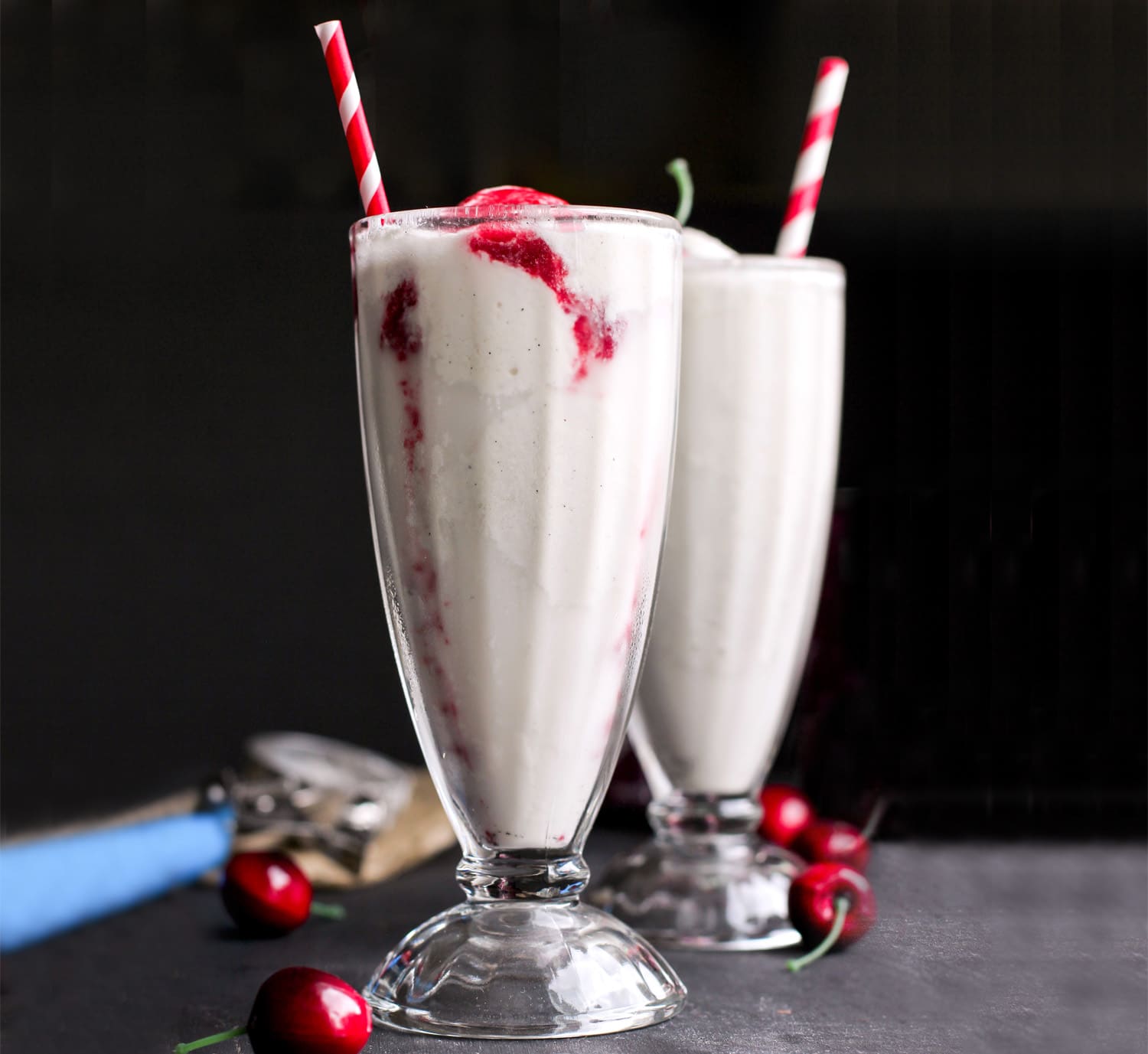 This float is so sweet, creamy, and full of cherry-vanilla flavor, no one could believe it was sugar free.
We were all in awe.
YASSSSSS for real.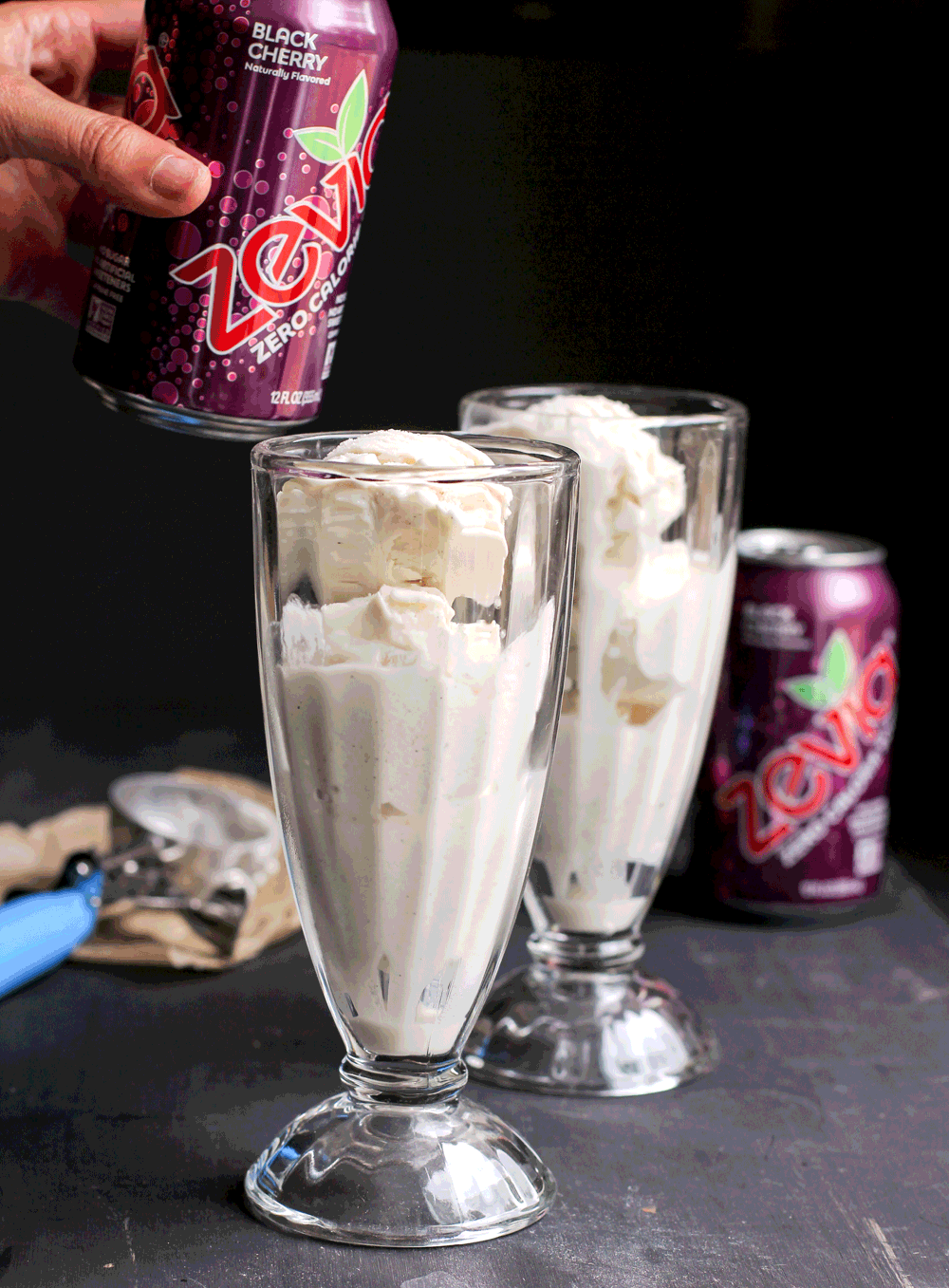 As the ice cream base, I used my Healthy Homemade Vanilla Bean Ice Cream.
As the soda topping, I used Zevia's Black Cherry Soda.
Because what's the secret to a happy, bubbly life?  This BOMB, amazing-tasting, sugar-free, and zero-calorie soda.
DUH.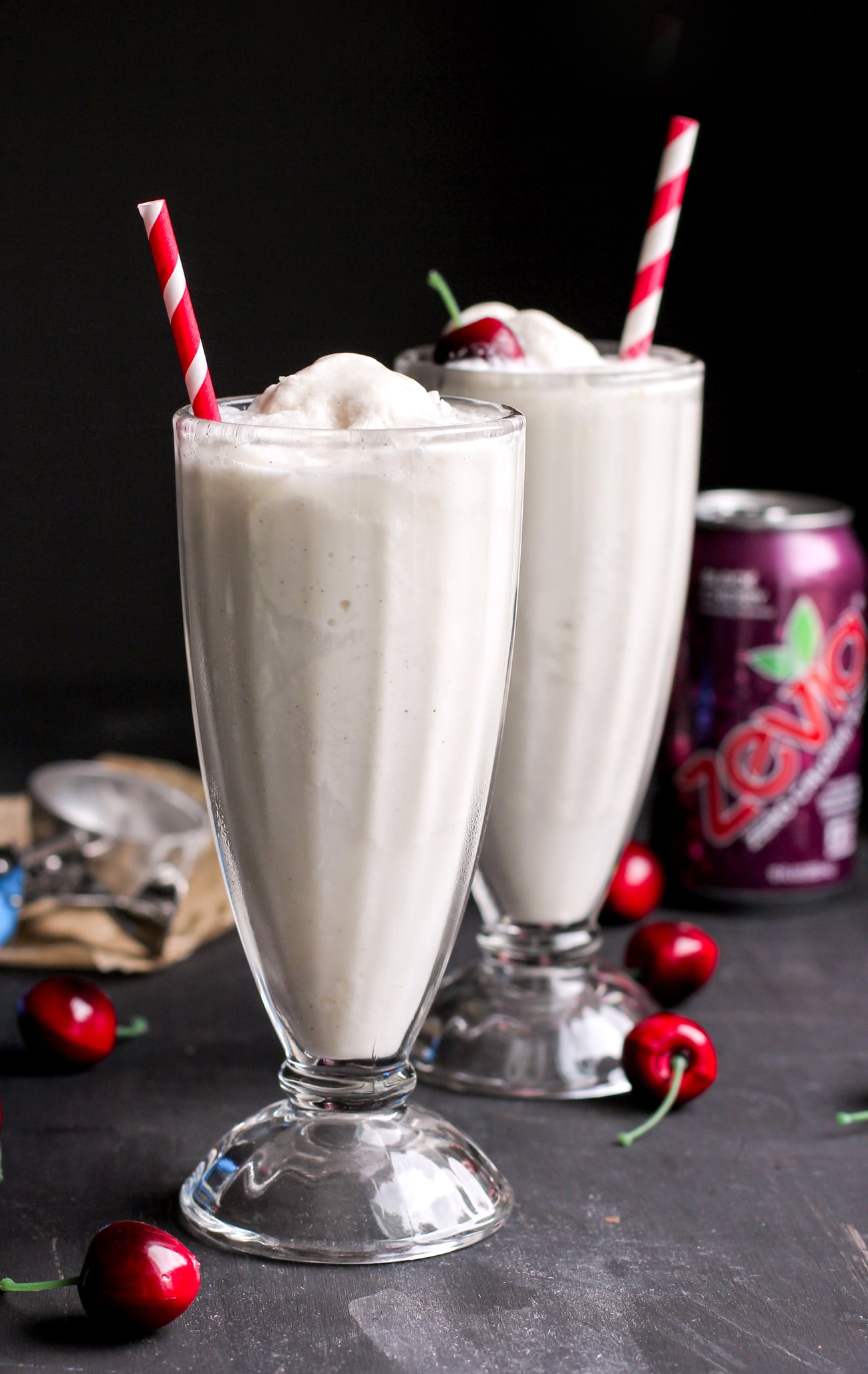 Zevia is an all natural, sugar free soda company.  They ditched the unhealthy ingredients in typical soda, like the high-fructose corn syrup, caramel color, and additives, to make a simple and clean soda that we can feel good about drinking.  I first discovered them years ago when I was in college and have been drinking their sodas ever since.  My favorite flavors are the black cherry, strawberry, and grape.
With zero calories, zero sugar, and zero artificial sweeteners.  You can live a healthy, balanced lifestyle without sacrificing all things sweet.
Kiss those sugary soda cravings goodbye because Zevia's got you covered 😉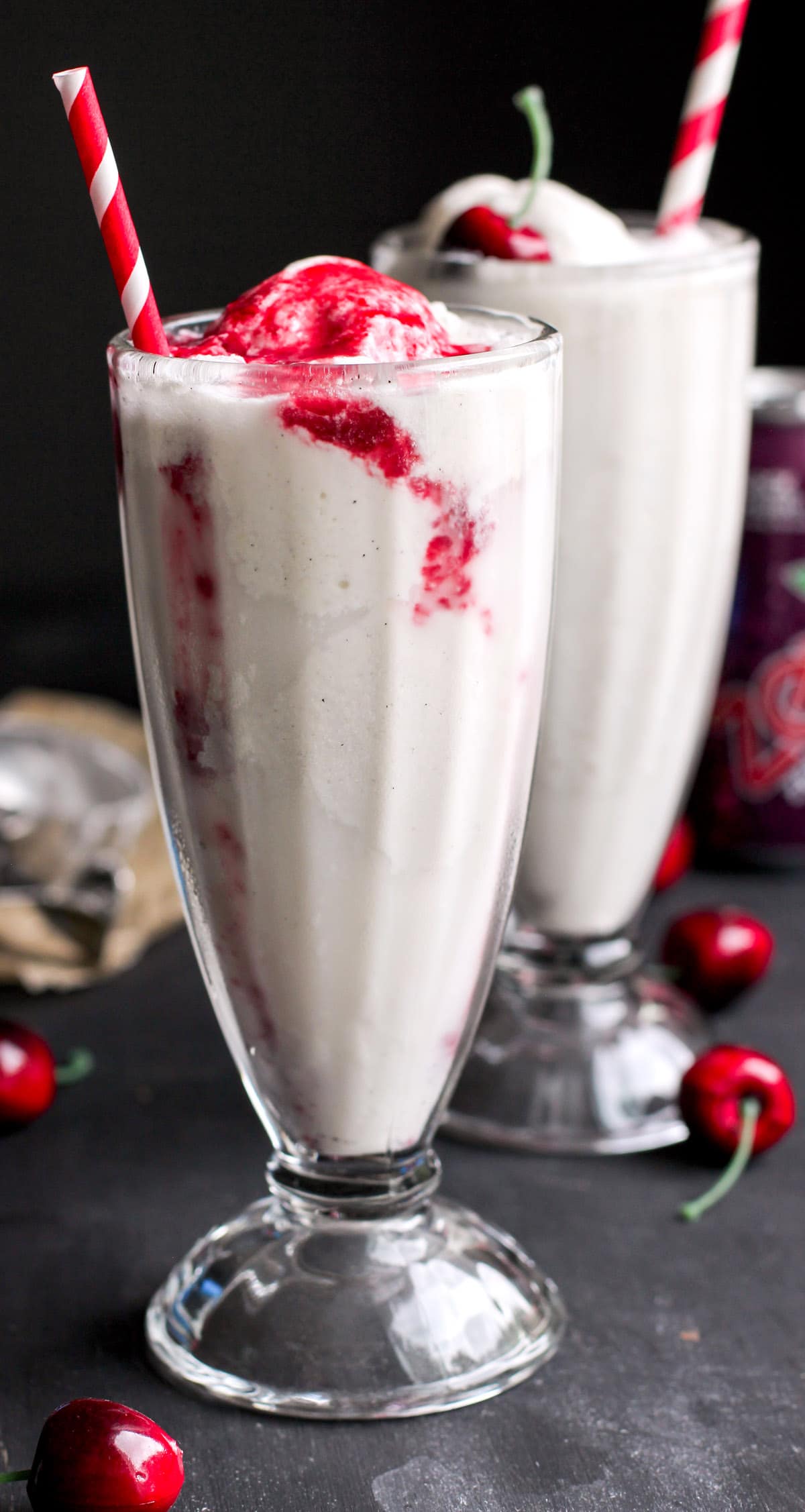 Healthy Black Cherry Ice Cream Float
Prep Time: 5 minutes
Cook Time: 0 minutes
Total Time: 5 minutes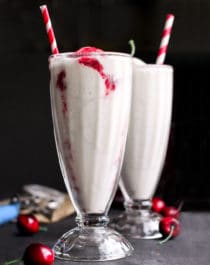 Fat per serving: 18
Calories per serving: 380
Ingredients:
Directions:
Notes:
All images and text ©
.
If you're not feeling in the cherry mood, you can try the rest of Zevia's flavors.  They've got Cola, Cherry Cola, Cream Soda, Ginger Root Beer, Orange, Grape, Strawberry, and MORE.

Enjoy!
.
With love and good eats,
.
– Jess
.