Healthy Orange Creamsicle Ice Cream
Healthy Orange Creamsicle Ice Cream recipe — refined sugar free, low carb, low fat, low calorie and high protein?  Oh yes.  And you'd NEVER even know it!  😜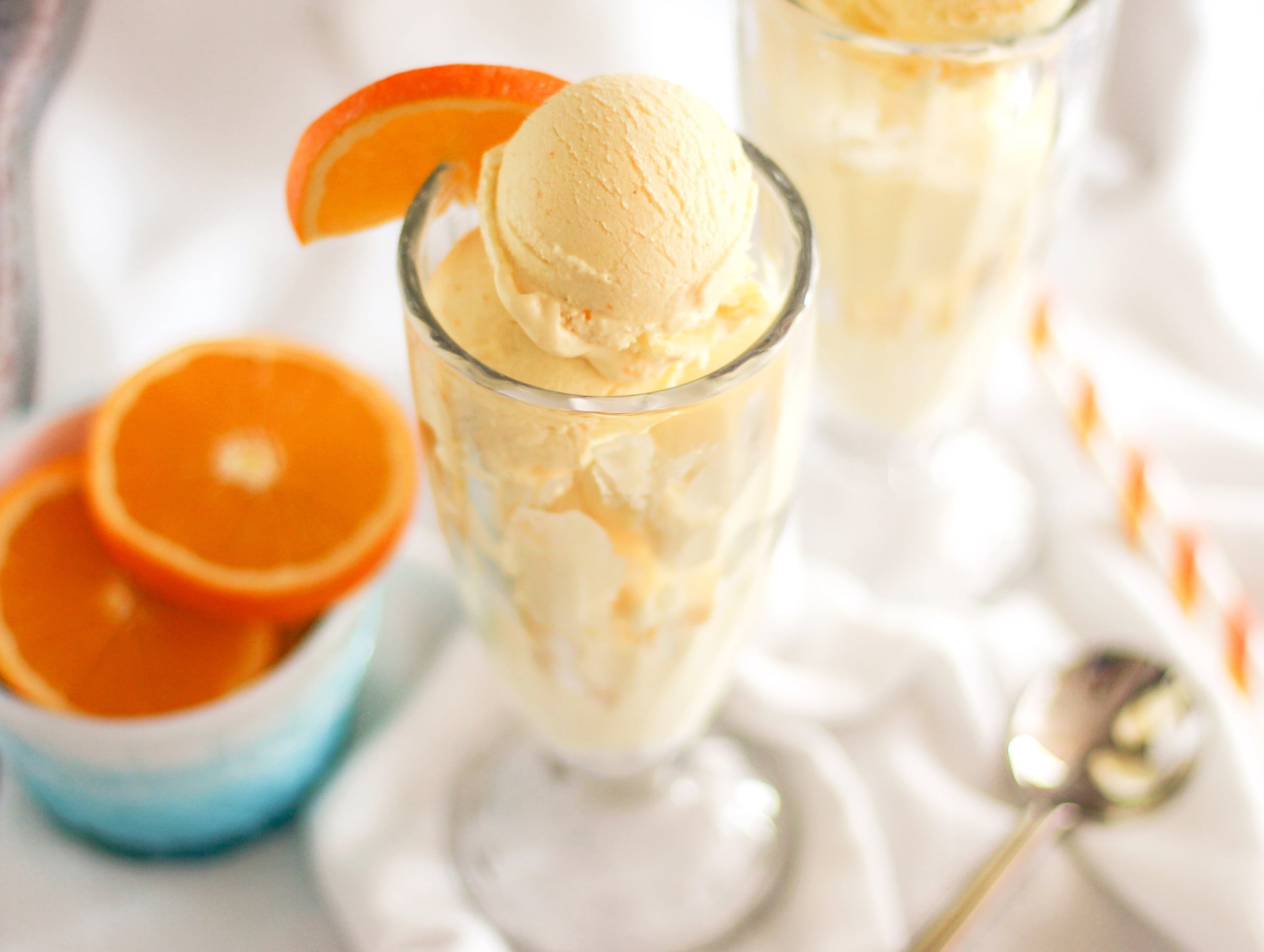 When I was younger, around ten years old (OH MY GOSH I JUST REALIZED THAT WAS MORE THAN A DECADE AGO…  I feel old now), I used to go to the beach with family and friends a lot.  There was this beach stand there and basically all they sold was ice cream, popsicles and soda.  Healthy, right?
HAH.
Anyways, one of the main reasons I enjoyed going to the beach was because I got to get an Orange Creamsicle Popsicle.  It was my faaaaavoriteeeee!  It's creamy, sweet, addicting, refreshing…  ugh, I'm drooling just thinking about it.  Thank goodness I have a batch of this HEALTHIFIED Orange Creamsicle Ice Cream on hand to scoop into  😉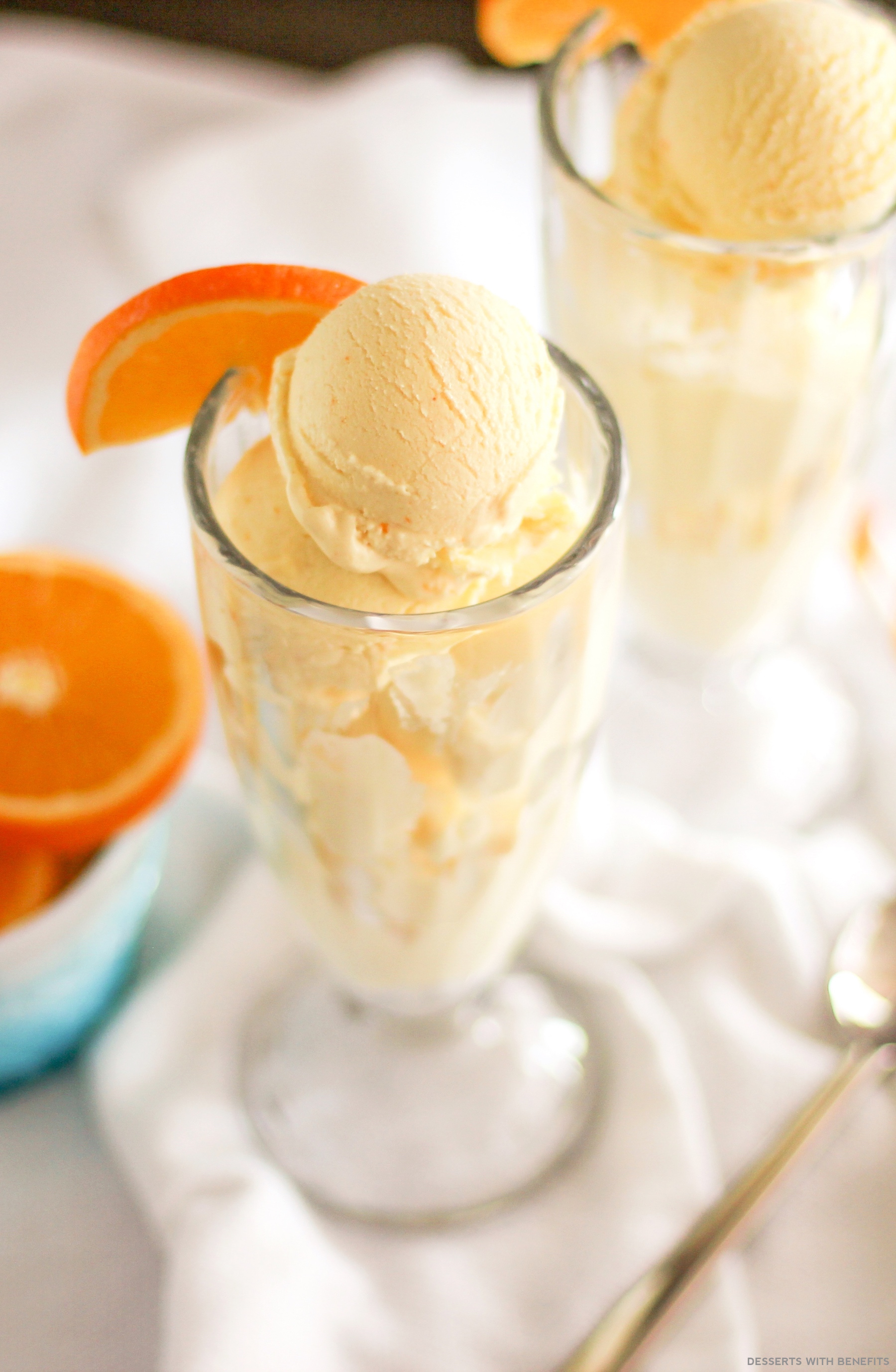 Orange you glad that we can finally have a healthy and all-natural orange creamsicle ice cream??
Healthy Orange Creamsicle Ice Cream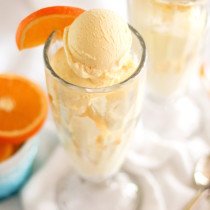 Ingredients:
Directions:
Freeze your ice cream maker bowl for 24+ hours (I used my KitchenAid ice cream maker attachment).
In a blender (I used my Vitamix), add the yogurt, half and half, orange juice, stevia, orange zest, vanilla extract and natural butter flavor.  Blend until smooth.
While blending, add in the xanthan gum, turmeric and salt.
Place the frozen ice cream maker attachment onto the stand mixer and turn on the "stir" speed. Pour the chilled ice cream mixture into the ice cream bowl and churn until soft-serve consistency.
Scoop the ice cream into a freezer-proof container, cover, and freeze until it's the texture you like. Scoop into bowls and serve!
Here's the recipe's nutrition label:
The label above is for ONE CUP of ice cream!  All storebought ice cream nutrition labels are for HALF CUP servings…  so if this were Häagen Dazs or Ben & Jerry's, 1 cup would have nearly 500 calories.
Sooooo yeah.  This ice cream will save you over 300 calories.
YASSSS GURLFRAND!