Healthy Blueberry Compote Topping
This Healthy Blueberry Compote Topping recipe is sweet and BURSTING with bright and fresh blueberry flavor, yet it's secretly refined sugar free, fat free, gluten free, and vegan!
I could top just about anything with a good jam, and the same goes with fresh fruit and fruit compotes.  I chose to make this Healthy Blueberry Compote Topping because I luurrrvvv me some blueberries.  They're like perfect little spheres of sweet, candy-like fruit.
I also decided to make this recipe because I've been making my Banana Buckwheat Pancakes a lot lately and I ran out of pure maple syrup.  And this Blueberry Compote?  It's PERFECT on top of those pancakes.  Especially with a little drizzle of Sugar-Free Vanilla Bean Syrup.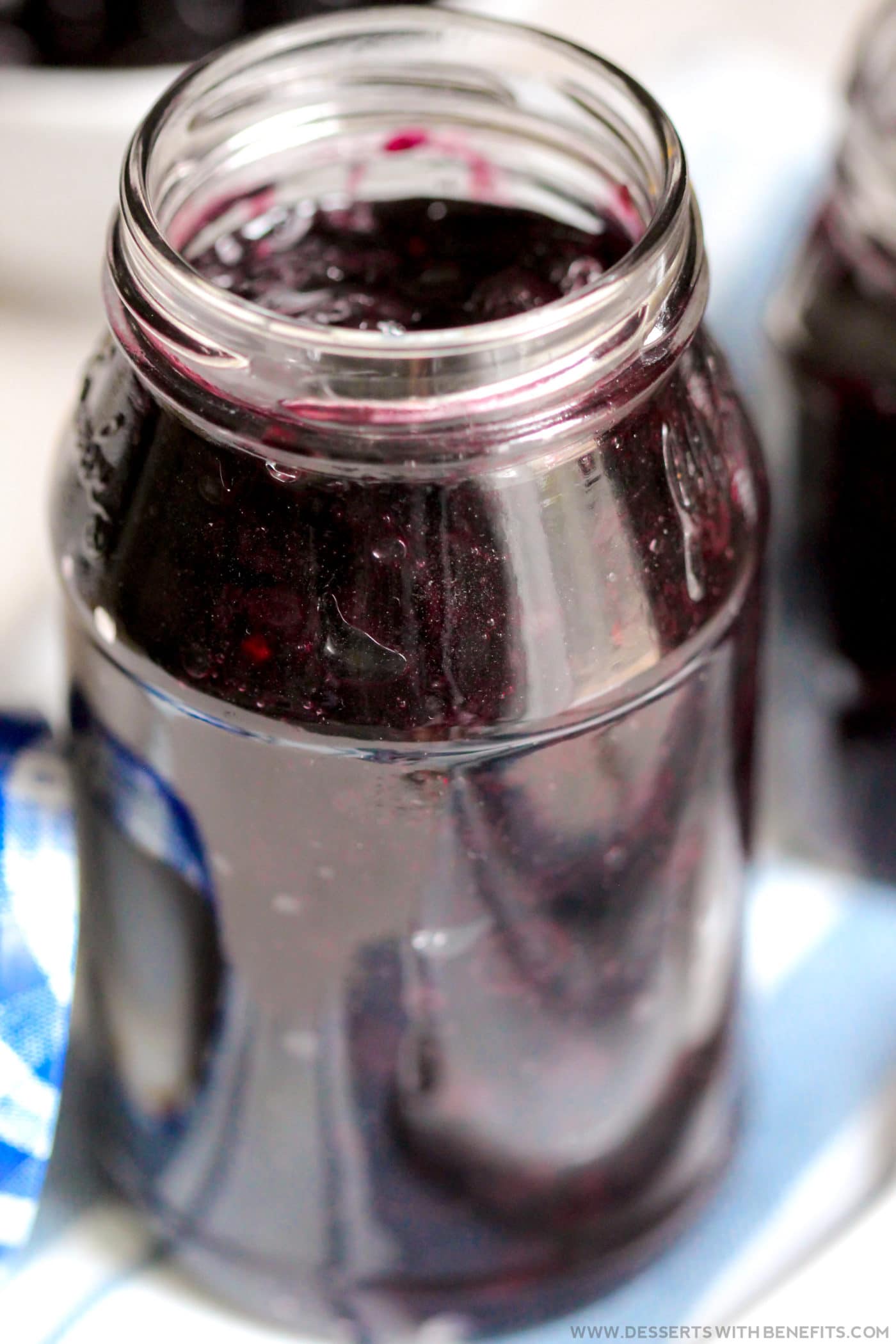 Together, they make for a devilishly good breakfast…  and snack and maybe even dinner too…
*makes naughty grin*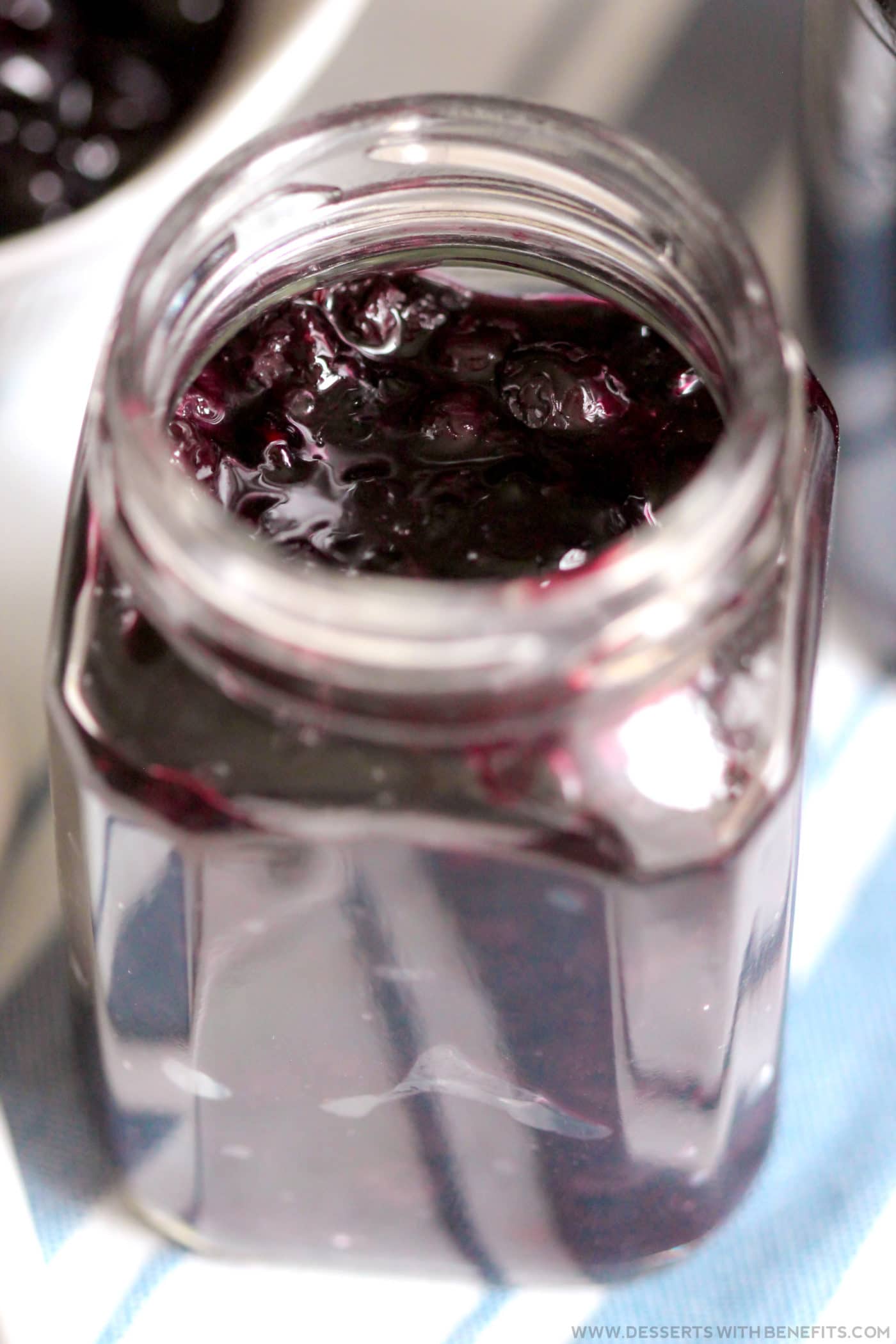 Healthy Blueberry Compote Topping
Prep Time: 10 minutes
Cook Time: 30 minutes
Total Time: 40 minutes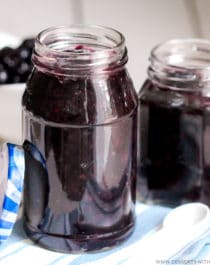 Calories per serving: 60
Ingredients:
Directions:
In a medium saucepan, add the frozen blueberries.  Place over medium/low heat for ~30 minutes, stirring occasionally.
In a small bowl, whisk together the erythritol and starch.  Whisk this into the blueberries and reduce the heat to low.
Whisk in the stevia extract and lemon flavor and continue cooking for ~10 minutes, or until thickened.  Serve!
Notes:
To store, refrigerate in a tightly sealed jar for up to 1 week.  Serve warm.
All images and text ©
.
.
Here is the recipe's nutrition label:
The nutrition label for this Healthy Blueberry Compote recipe is for a ¼ cup (4 tablespoons) and has just 60 calories.  I found another Blueberry Compote recipe on the Cooking Channel website which has 176 calories for a ¼ cup!  Save yourself from the excess calories and white sugar and make this healthy recipe instead.  It's just as delicious.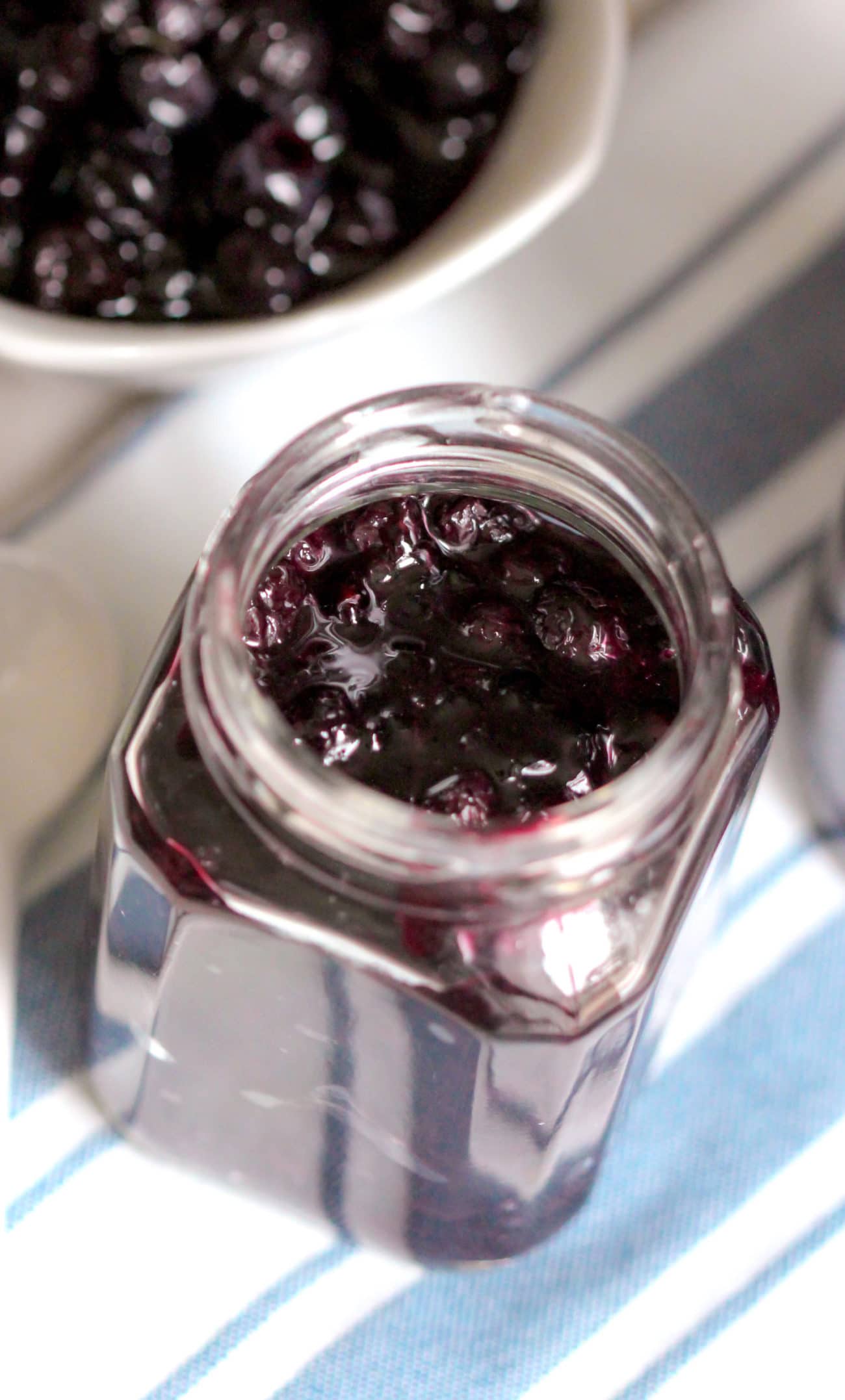 .
10 fantastic ways to use this Healthy Blueberry Compote Topping:
Stirred into Oatmeal
Mixed into plain, nonfat Greek Yogurt
Stuffed inside a Crepe
Over breakfast Quinoa or Brown Rice Pudding
In a Yogurt Parfait (mmmm, maybe with some granola too!)
Topped over this buttery Healthy Citrus Pound Cake
Spooned onto this Healthy Pistachio Snacking Cake
Topped over these Healthy Lemon Cheesecake Bars
.
Enjoy!
.
– Jess
.