Healthy Funfetti Cake Frozen Yogurt
Funfetti Cake and Fro Yo met and BOOM…  they had a baby.  And THIS is it.  Let me introduce:  Healthy Funfetti Cake Frozen Yogurt!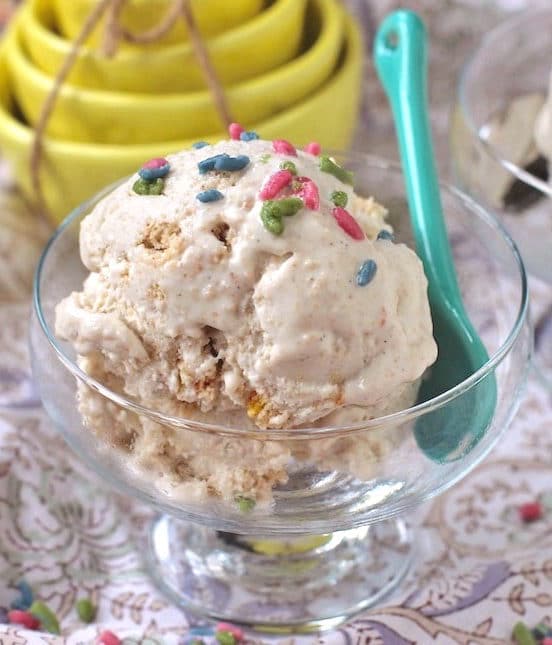 Creamy (and secretly healthy) Vanilla Bean Frozen Yogurt with chunks of (healthified) Funfetti Cake mixed in.  Vanilla Ice Cream can be tiresome after a while (especially if you're the type who like, eats an entire pint in one sitting  *raises hand*), so the differing texture of the cake chunks against the ice cream is simply addicting.  The ice cream is sweet sans the sugar, it's rich without the cream and it's satisfying without the guilt!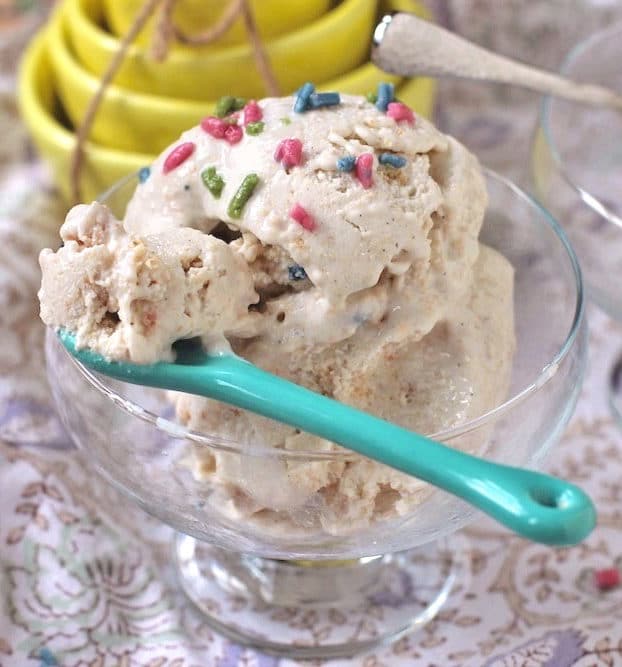 Observe the creaminess.
It needs to be in your face.  PRONTO.
Healthy Funfetti Cake Frozen Yogurt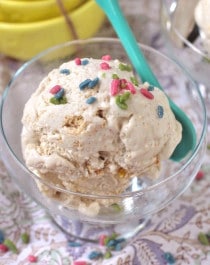 Ingredients:
Directions:
Add the crumbled funfetti cake to a large bowl.
Immediately after churning the ice cream, scoop the ice cream into the bowl. Fold the cake crumbles into the ice cream. Transfer the mixture into a freezer-safe dish. Cover and freeze until it's the texture you prefer (~3-5 hours). Serve and enjoy!
All images and text ©
.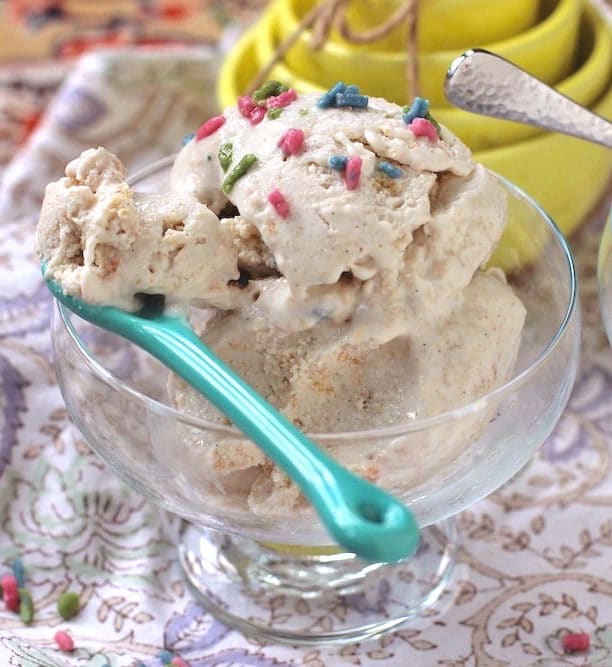 I can't believe this made-from-scratch Healthy Funfetti Cake Frozen Yogurt is all natural, sugar free, low fat, high protein, and gluten free!
You won't believe it either  🙂
.
With love and good eats,
.
– Jess
.