Healthy Homemade Funfetti Cake with Cream Cheese Frosting
I DID IT!  I made a Gluten Free Funfetti Cake ALL FROM SCRATCH!
That's right, no bleached flour, no refined sugar and no artificial colorings and flavorings here.  I'm sure you're wondering how this tastes?  Well, I can't really put it into words because it's indescribable  (aka, simply too awesome).
This Gluten Free Funfetti Cake is mind-blowing — it's sweet, it's buttery and it's moist but it doesn't even have any white sugar, butter, or excess oil!
This cake is a must-try.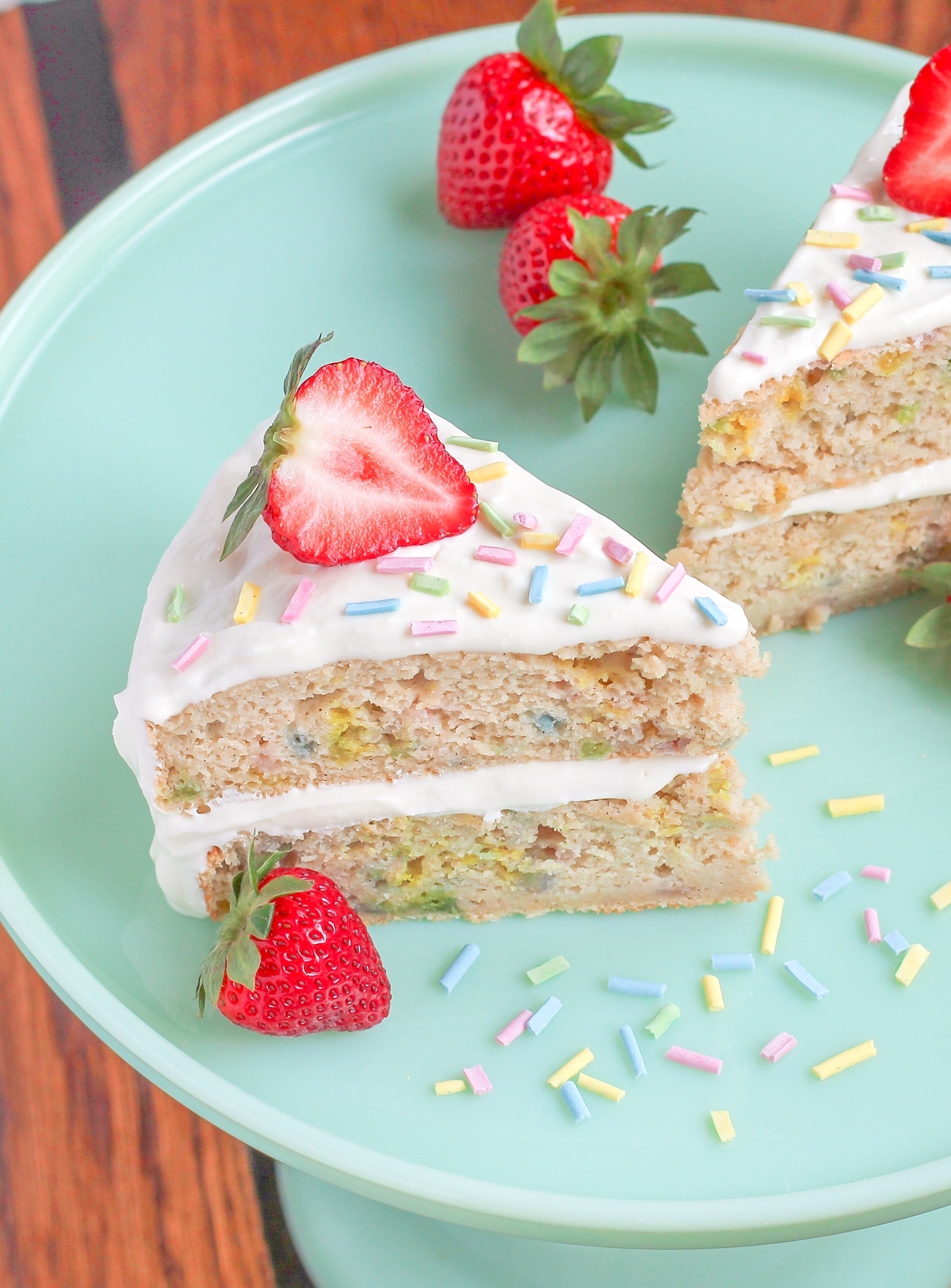 Healthy Homemade Funfetti Cake with Cream Cheese Frosting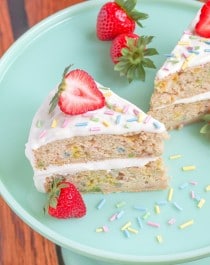 Fat per serving: 9
Calories per serving: 240
Ingredients:
DIY Rainbow Confetti (recipe also in the cookbook, pg. 158-159)
Oat Flour
Sweet White Sorghum Flour
Granulated Erythritol
Arrowroot Starch
Double-Acting Baking Powder
Salt
Unsweetened Applesauce
Unsweetened Vanilla Almond Milk
Egg Whites
Coconut Oil
Vanilla Paste
Natural Butter Flavor
Liquid Stevia Extract
Almond Extract
White Vinegar
Directions:
Notes:
I originally wasn't going to share the recipe here because I worked so incredibly hard on publishing Naughty or Nice.  But, I understand not having a recipe here can be frustrating.  So, I'll meet you halfway…  how does that sound?  I'll show you all the ingredients I use in the recipe.  That way, you can determine on your own whether or not the cookbook is for you!
All images and text ©
.
.
Here is the recipe's nutrition label:
PS:  Want a single-serving Funfetti Cake that takes 5 minutes to make and 5 minutes to "bake?"  Try this recipe!
.
With love and good eats,
.
– Jess
.