Homemade Vanilla Bean Paste
Want to know every good baker's secret weapon?  It's Vanilla Bean Paste!  This 3-ingredient Homemade Vanilla Bean Paste is way healthier than storebought versions and so much more flavorful.
Vanilla paste is far more flavorful and luxurious than vanilla extract.  While both have great uses in baking, vanilla bean paste adds something special.
Unlike Vanilla Extract, which is a smooth and consistent brown liquid made from soaking vanilla beans in vodka for 8+ weeks (which you can make at home too!), Vanilla Paste is made from grinding the actual vanilla bean pods.  Vanilla Paste is thicker than Vanilla Extract, provides a more intense vanilla flavor, and is full of those fancy luxe vanilla bean flecks that you'll see in expensive, sophisticated desserts.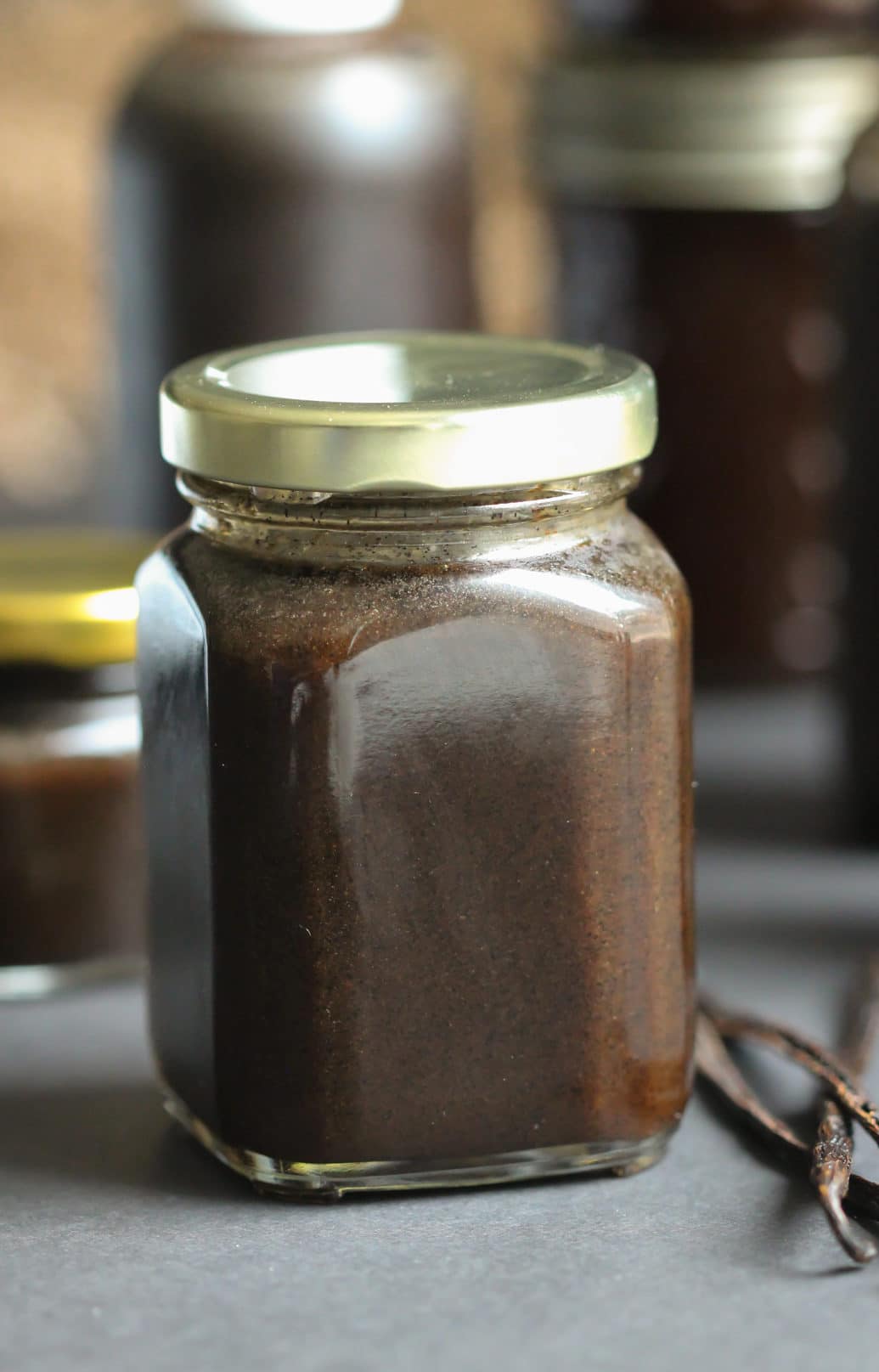 This Homemade Vanilla Bean Paste recipe does take some prep work, but it is SO so worth it.  It's much more potent in flavor than plain old vanilla extract and doesn't contain any of the refined sugar or corn syrup typical to storebought brands (their first ingredient is usually sugar, not vanilla).
I know, you probably think I'm crazy.  When 1 teaspoon of Vanilla Paste is spread out over an entire cake batter or marshmallow mix, that teaspoon of sugar is basically negligible!  You're right.  But I still try to avoid processed white sugar whenever I can.  The days of eating three Hersheys bars and a Snickers on a daily basis are over…  so here I am, having made this AWESOME Homemade Vanilla Bean Paste and could not be happier!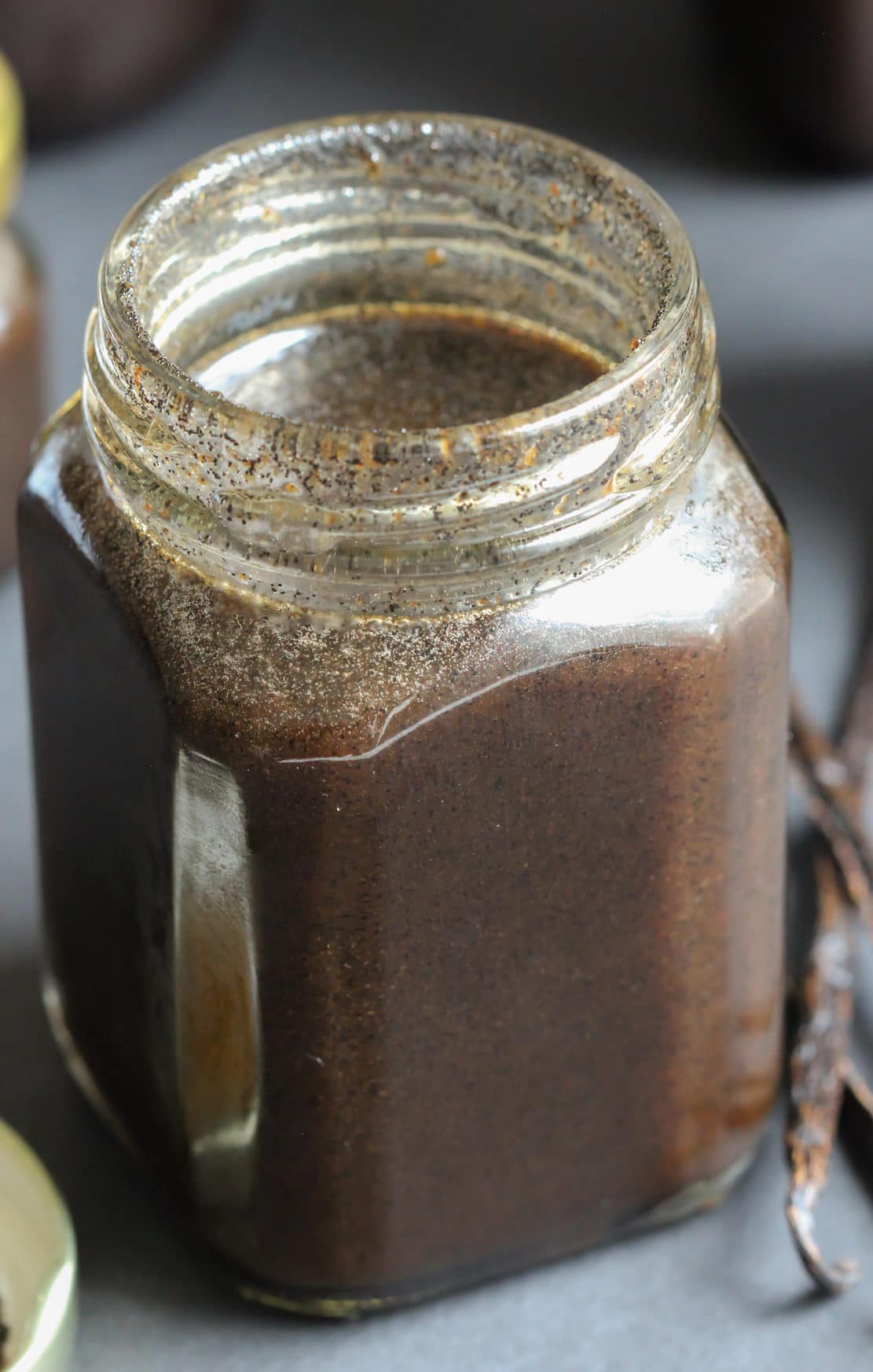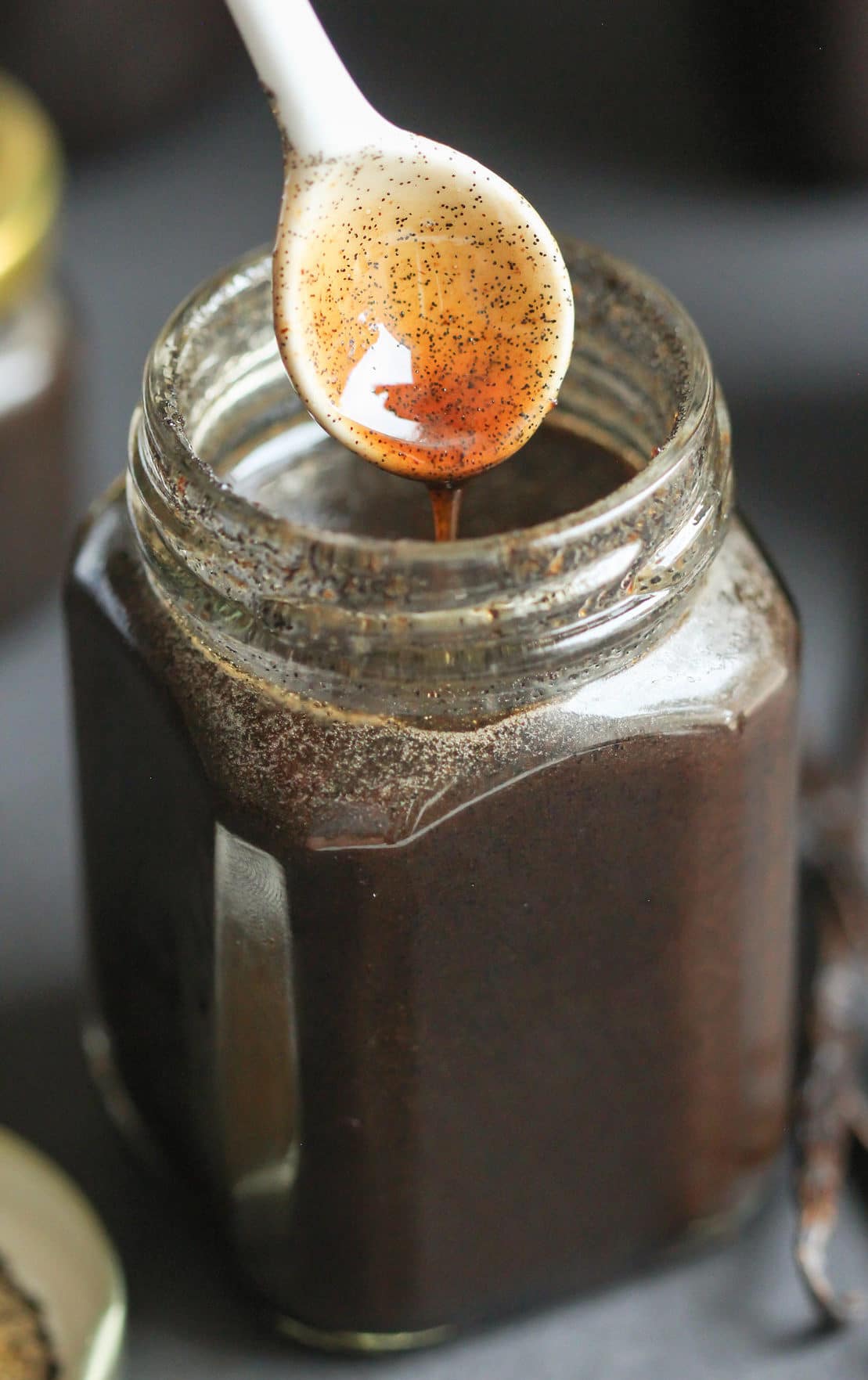 Homemade Vanilla Bean Paste
Prep Time: 30 minutes
Cook Time: 0 minutes
Total Time: 30 minutes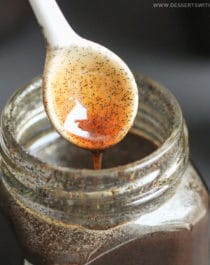 Calories per serving: 20
Ingredients:
30 Vanilla Beans*
6 tbs Vanilla Extract (I used homemade)
1⅔ cups Agave Nectar (or Vegetable Glycerine for a sugar-free version)
Directions:
Place all the ingredients in a food processor and puree until smooth (you can chop up the vanilla beans if you want to save some time).
Place a fine mesh strainer over a bowl and pour the mixture inside.
Press on the vanilla bean "pulp" to get as much liquid out. Pour the strained vanilla paste liquid into a jar and seal tightly (discard the pulp, or you can reuse it to steep in homemade vanilla extract).  Store the vanilla paste in the fridge.
Notes:
All images and text ©
.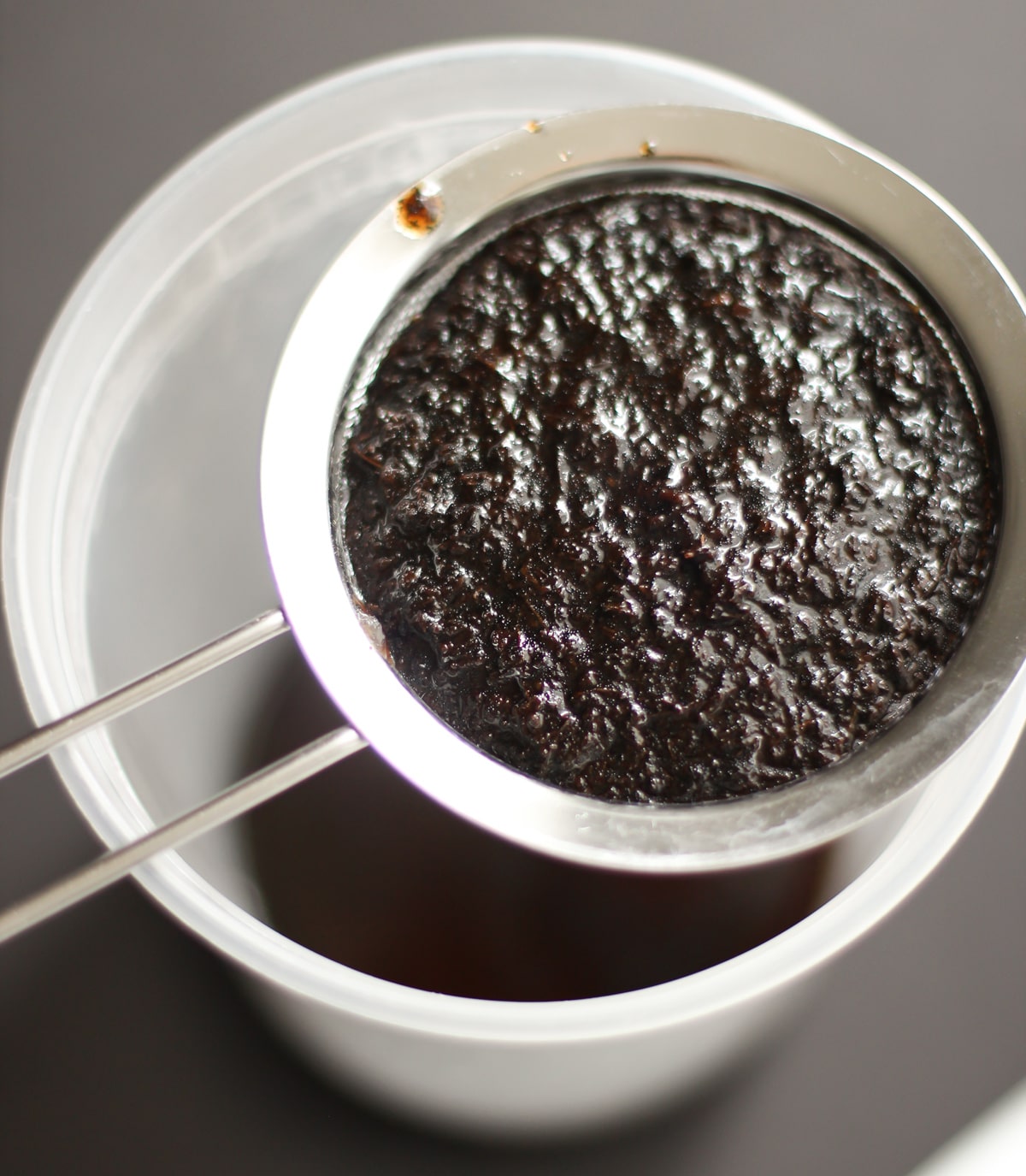 I am pleasantly surprised by the end result of this recipe.  It looks and smells exactly like the storebought brands, but tastes soooo much better.
I love knowing exactly where my ingredients are coming from and how the final product is made.  Get peace of mind knowing that you're adding this quality vanilla paste to your baked goods, not a corn syrupy mix, along with the satisfaction of making such a great recipe at home!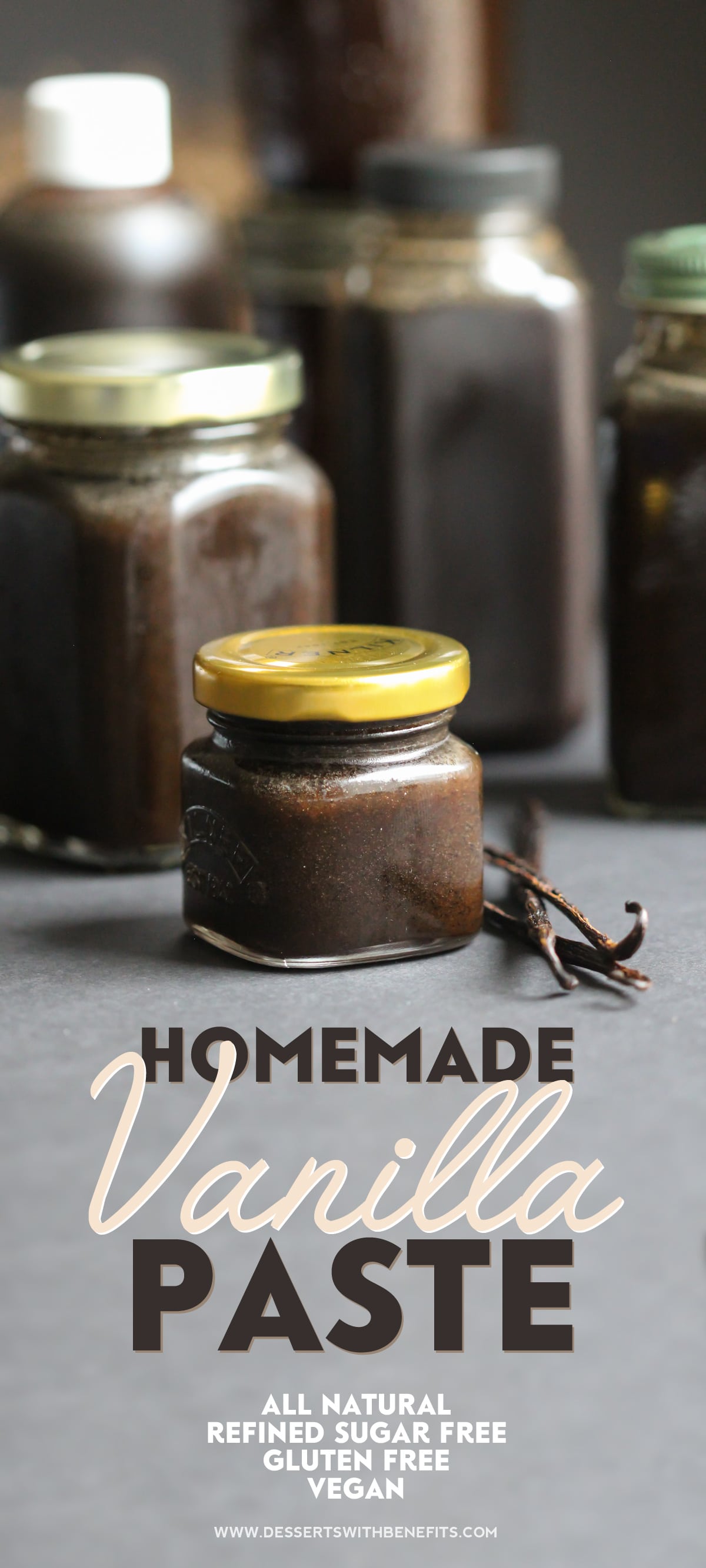 If you've already made my Homemade Vanilla Extract and don't know what to do with the leftover vanilla bean pods, DON'T THROW THEM AWAY!  They are precious, precious gold.  Use them to make this Homemade Vanilla Bean Paste!
.
– Jess
.