14 Healthy Pie Recipes to Celebrate Pi Day (3/14)
There's nothing better than a slice of heaven, carried to you by a sweet and salty graham or shortbread or animal cracker crust, topped with a scoop of ice cream, whipped cream, maybe even some grated chocolate too.  Wait a minute, actually, there is something that can make pie better:  when every bite is healthy and 100% guilt-free!  And that's what we've got here, y'all — 14 healthy pie recipes for you to celebrate Pi Day.
And a potluck party, your favorite holiday, your birthday…  your half birthday, the weekend…  or just a plain old Wednesday.
YOU get a pie, YOU get a pie, and YOU get a pie…  WE ALL GET A PIE!  Pie lovers, unite!

Did you know a single pie can contain over 2½ sticks of butter and 2½ cups of sugar?  Ummmm yeah, seriously.  But not these recipes here.
These are healthy pie recipes.
And since they're healthy, it makes it wayyyyy easier to shove these pies into our pie holes  😉
Let's get started!

.
One bite of this French Silk Pie and you'll have a hard time believing it's actually guilt-free…  it's too rich, too sweet, and just too damn good!  Oh, but it is (and it's low sugar too)!
.
No sharing required with these Mini Chocolate Hazelnut Pies!  Inside of a buttery pie crust, we've got a silky smooth and creamy chocolate-hazelnut filling (and it's dairy free and vegan too)!

.
Ever heard of Banoffee Pie?  If not, it's a pie with It's got bananas, toffee, cream, chocolate, and pretty much a bunch of sugar too.  It's delicious, but definitely a pie that needed to be healthified.  So I did!  This Healthy Banoffee Pie has a graham cracker crust, a smooth and creamy banana filling, a light and fluffy whipped cream topping, plus a generous sprinkle of shaved chocolate.  You'd NEVER know it's refined sugar free, gluten free, dairy free, and vegan!
.
What's got a graham cracker crust, a creamy chocolate filling, and a veil of marshmallow fluff?  This S'mores Pie, that's what!!
.
Grasshopper Pie might not sound too sinful, but trust me, it is!  Like usual desserts, Grasshopper Pies are totally unhealthy.  The chocolate cookie crust is made of sugary, artificial Oreos.  The mint filling is made with calorie-laden, syrupy condensed milk, and it's dyed green with artificial food coloring…  but not this one…  this one is HEALTHY.  Made with homemade chocolate crackers for the crust and a naturally-colored, smooth and creamy filling, this minty and refreshing pie will satisfy your sweet tooth sinlessly!  Oh, and it's sugar free, low fat, low calorie, high protein, and gluten free too  🙂
.
We've got a peanut butter double whammy on our hands!  This Healthy Peanut Butter Pie has a soft peanut butter crust and a thick, rich, and fudge peanut butter filling.  If you love peanut butter, you will fall in love with this pie.  Like, you will want to marry it  😉
Best of all, it's sugar free, low carb, high protein, high fiber, and gluten free too!
.
This Healthy Peanut Butter Chocolate Crunch Pie has a crunchy, chocolatey, rice krispy-like base, which is topped off with the most rich and delicious peanut butter.  And it doesn't require any baking whatsoever!  It's secretly low sugar, high protein, high fiber, gluten free, dairy free, and vegan too — it's one magical pie!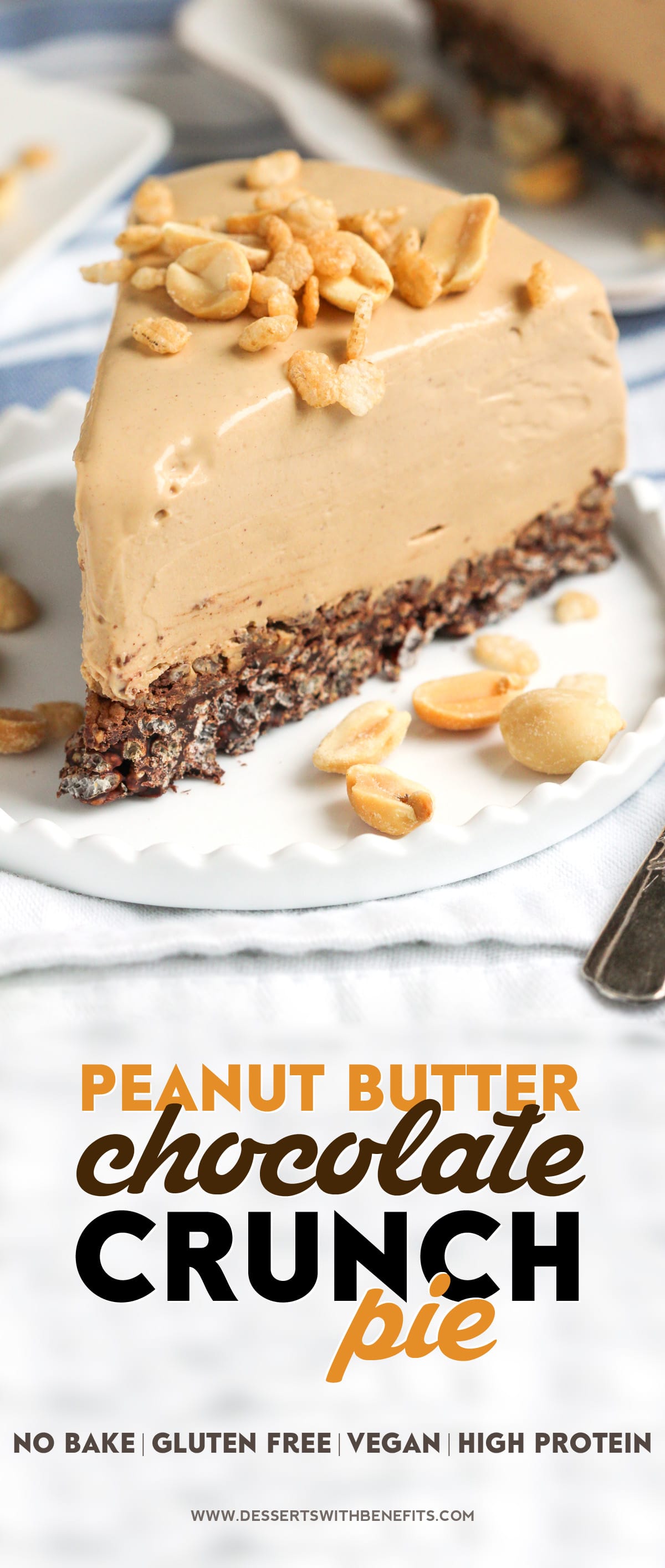 .
Healthy Key Lime Pie without the healthy taste?  I gotchu  😉
This pie is perfectly tart and sweet, rich and creamy, and healthy and delicious!  You'd never know this ultra creamy pie is low sugar, low fat, high protein, and gluten free!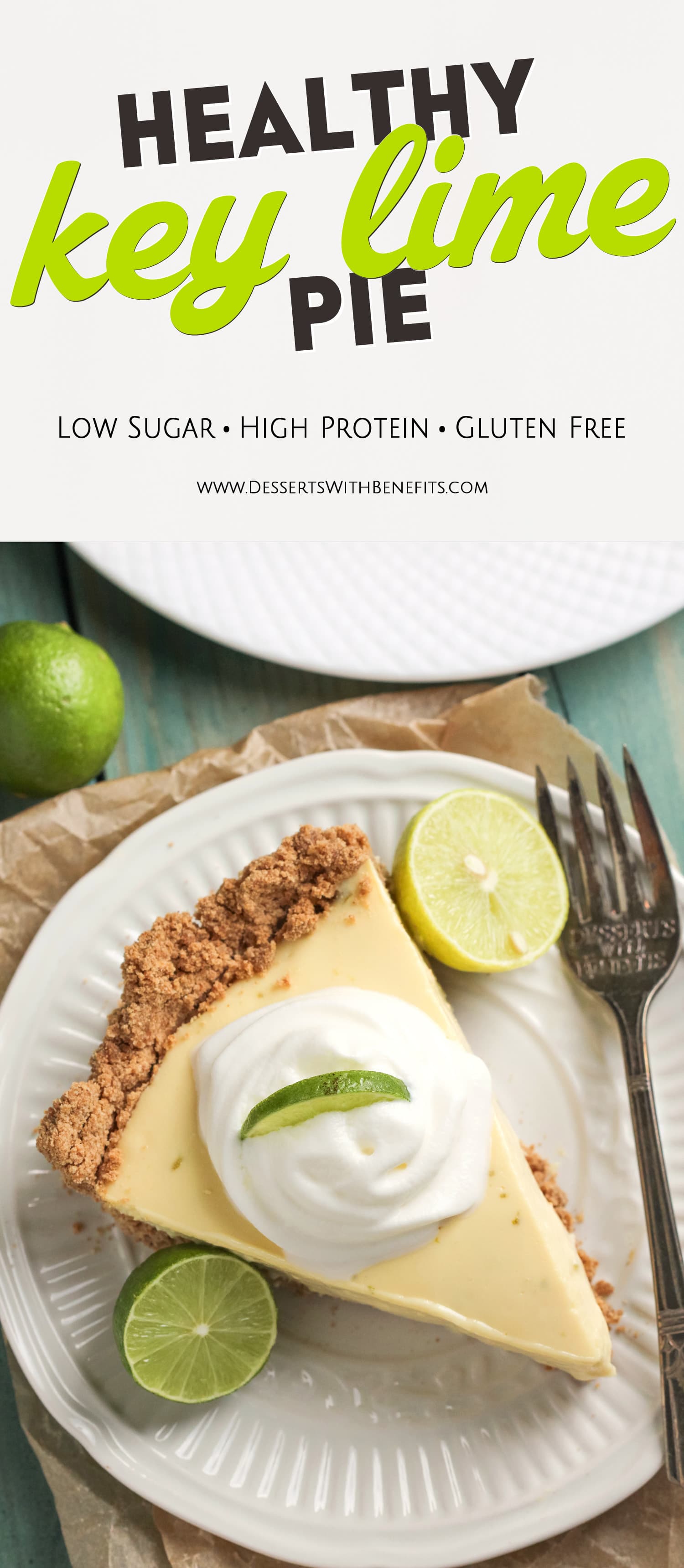 .
This Turtle Pie tastes SO incredible you'll wonder how on earth it's dairy free and vegan!  On top of the caramel is the creamiest of the creamy and dreamiest of the dreamy chocolate ganaches EVER, which is studded with a handful of toasted pecans.
.
The best part about these Single-Serving Pie Pops is that they're SO FREAKING DELICIOUS, you'd never know they're low sugar, dairy free, and vegan (they're like Pop Tarts)!  But the second best part?  You don't have to share  😉
This is so damn good, you'll be grateful for having this in your face!

.
This Healthy Pumpkin Pie is sweet, creamy, and packed with pumpkin and spices!  Unlike your typical Pumpkin Pie, which is full of unhealthy ingredients like sweetened condensed milk and a buttery crust made of bleached white flour, this Healthy Pumpkin Pie is refined sugar free, gluten free, and dairy free!
PS:  Be sure to check out these Guilt-Free Pumpkin Pie Bars too  😀
.
Traditional Pecan Pie is filled to the brim with corn syrup, sugar, eggs, and butter…  blegh, no thank you…  that's why I made this Healthy Maple Pecan Pie!  All my taste testers adored this pie.
Word to the wise, it's delicious with a scoop of Vanilla Ice Cream on top!
.
My Healthy Pecan Pie is so good, I had to make a vegan-friendly version for my vegan peeps out there!  This Vegan Maple Pecan Pie is sweet and delicious, just without the eggs — you'll love it!
.
Looking for a unique Apple Pie recipe?  Look no further!  These delicious Apple Pies are served in the apple themselves.  They're so adorable and creative, you'll be sure to wow everyone you serve these to.  And they're low sugar, low fat, dairy free, and vegan too!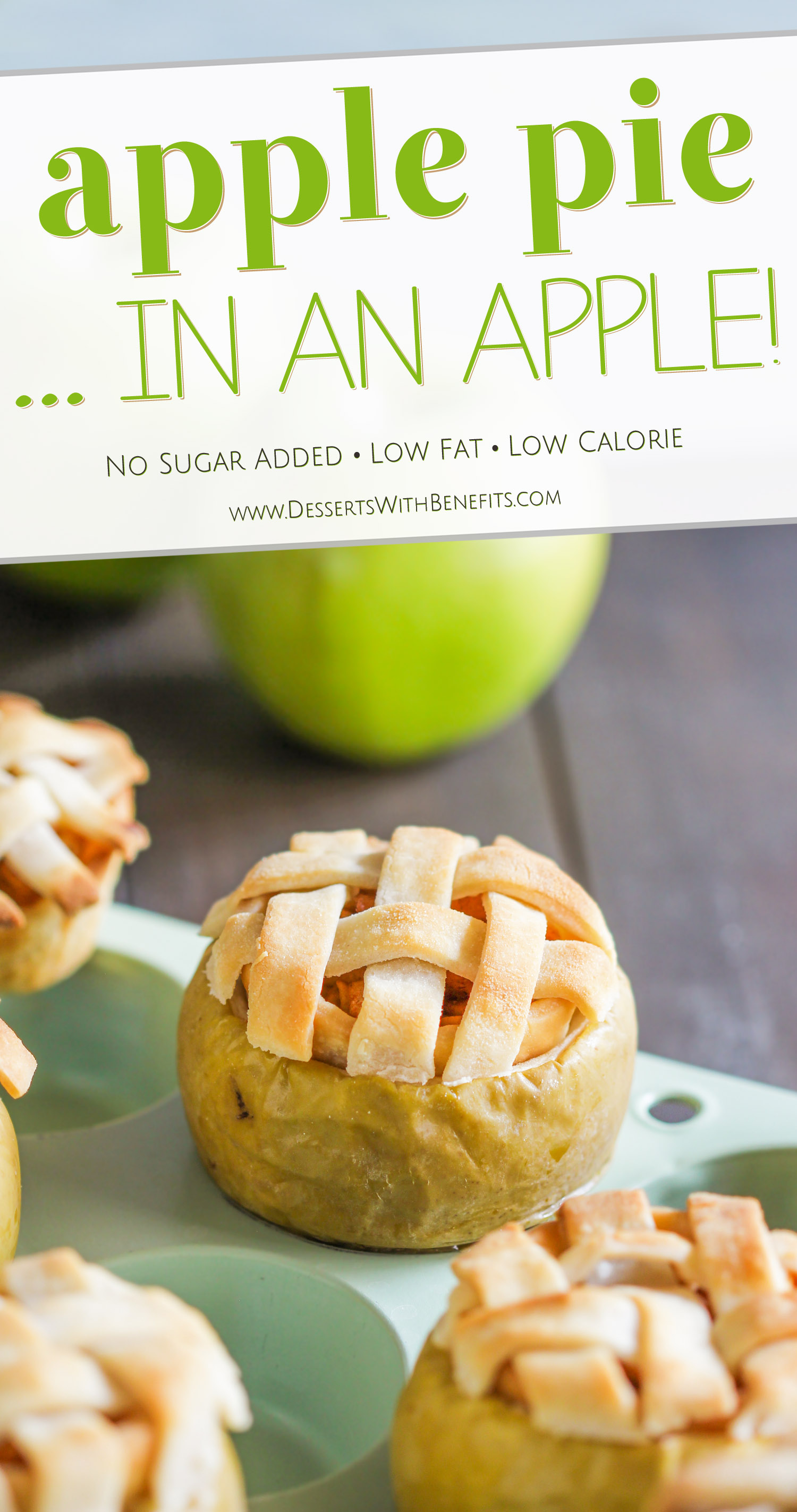 .
Hope you enjoyed this lil' roundup of my favorite healthy pie recipes.  EAT PIE Y'ALL!
.
With love and good eats,
.
– Jess
.
SaveSaveSaveSave