Healthy Nutella Pudding Pie
I present to thee:  Healthy Nutella Pudding Pie!!! 😱😍🍫🌰
It is of epic epicness.  You NEED this pie in your life!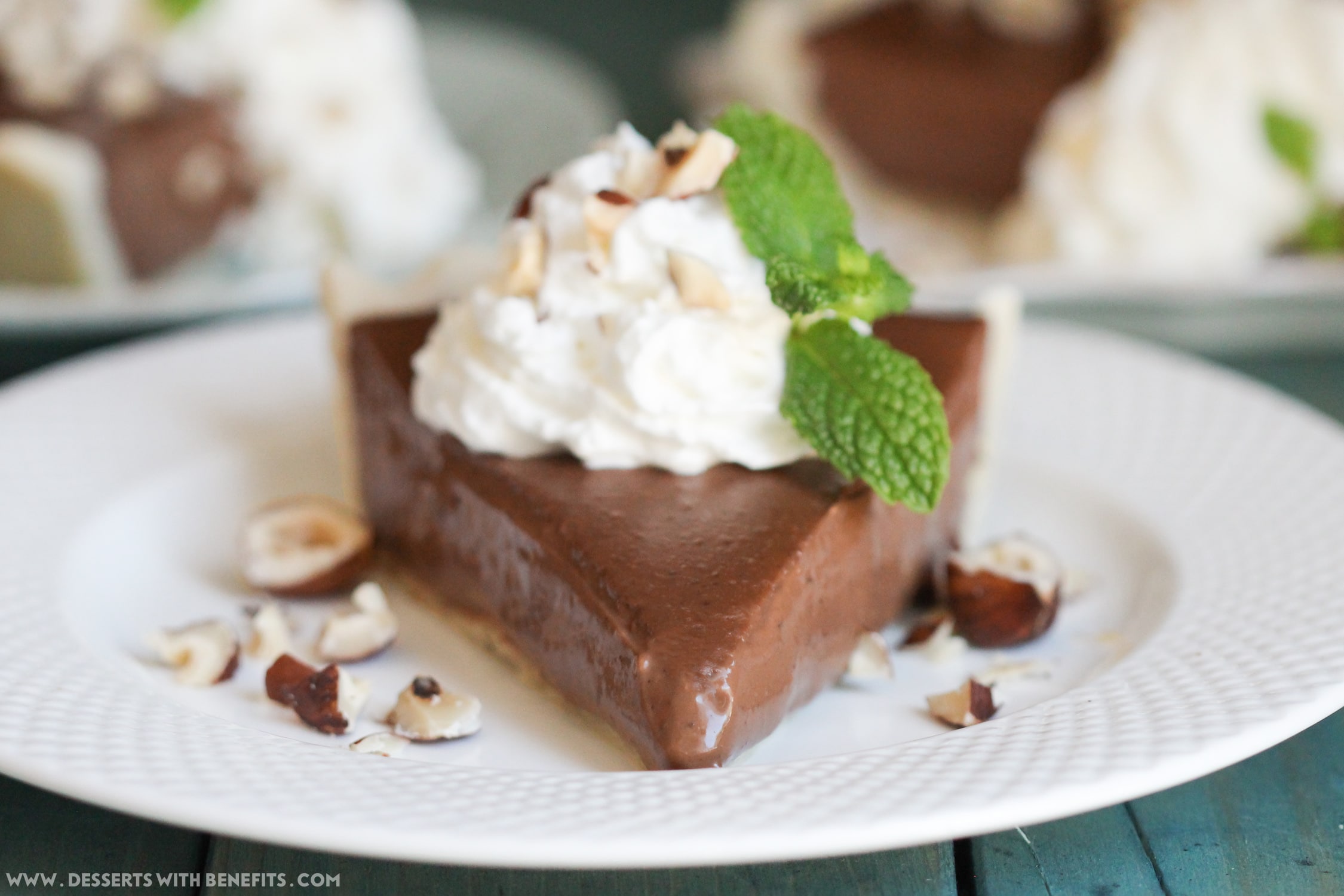 This Healthy Nutella Pudding Pie has got the pure essence of Nutella — rich, sweet, chocolatey, and hazelnutty — all in the form of a soft and creamy, 100% deliciously scrumptious pie.
While I was aiming for a Nutella Silk Pie, the filling didn't firm up as much as my original Silk Pie recipe.  So, yeah…  the lines definitely don't slice as neatly (it was a pain in the arse trying to make this pie look somewhat decent), but does a slight mess matter once you've had a taste of this?
NO.
Plus, if you really wanted a firmer filling, simply add an additional 2oz of chocolate to the recipe.  But for me, I'm keeping it the way it is.
After all, messy = not uber fancy schmancy/rustic/homemade/perfection 👌☺️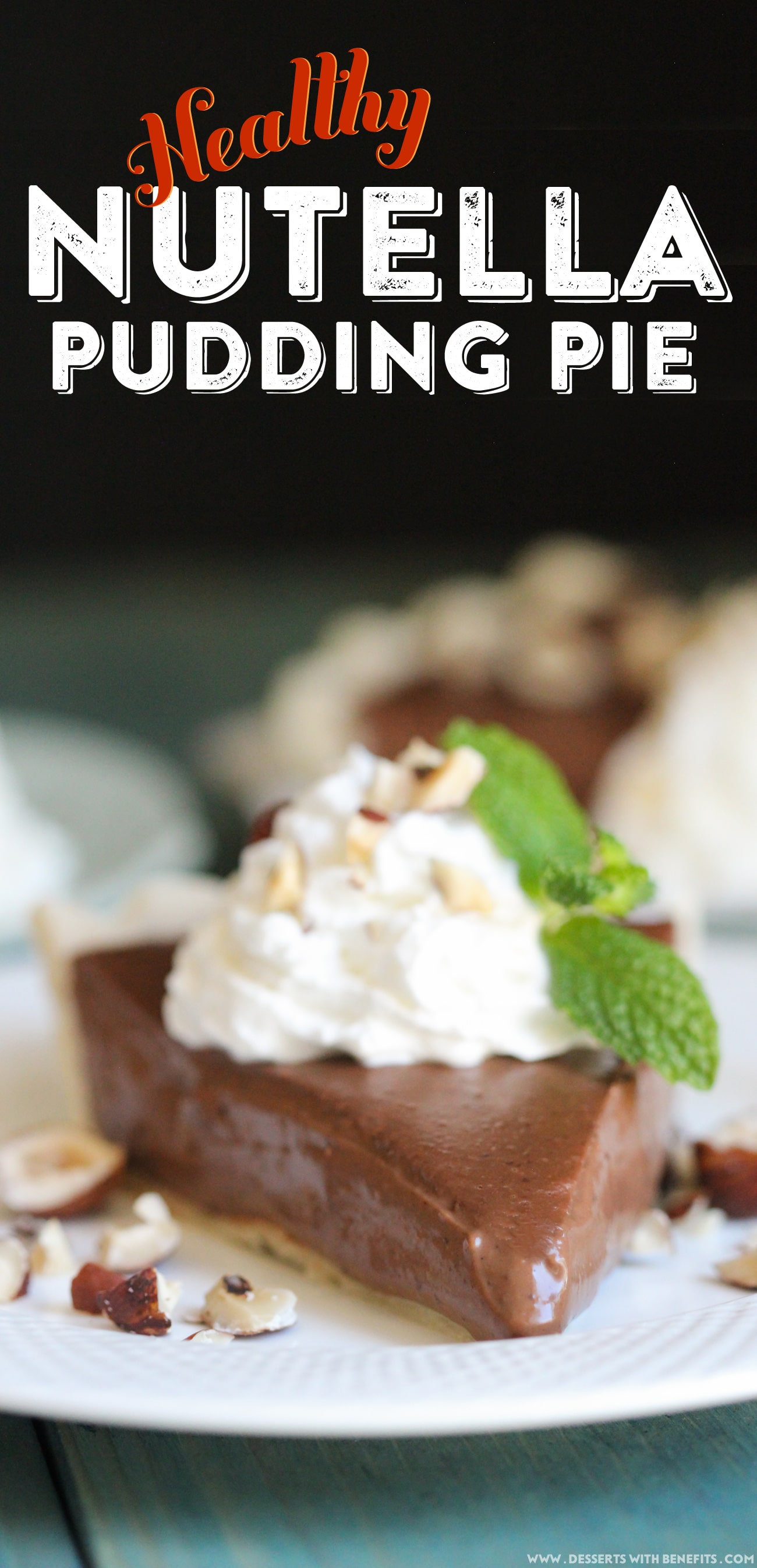 Get your pie on with this Healthy Nutella Pie.  You will regret NOTHING.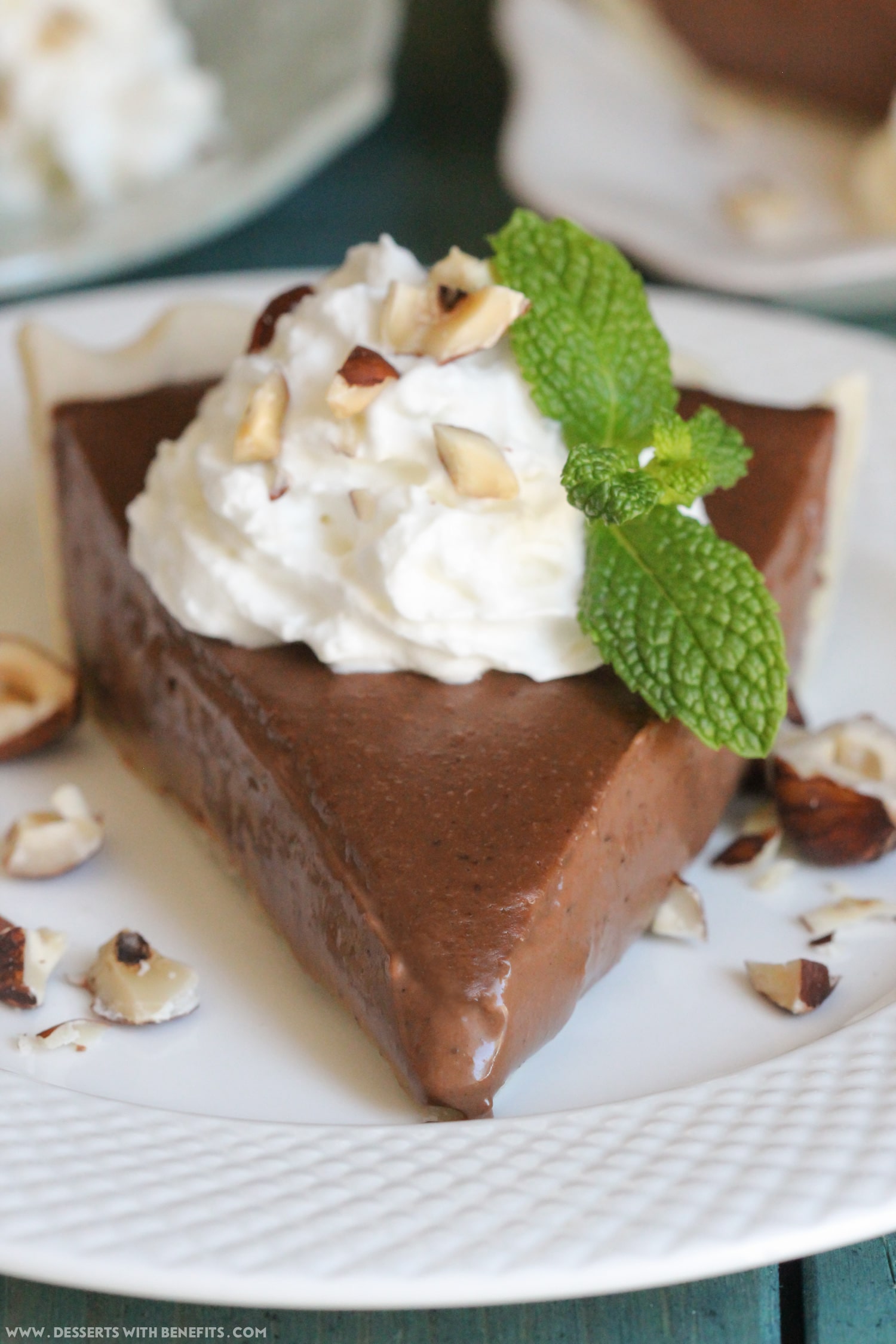 Healthy Nutella Pudding Pie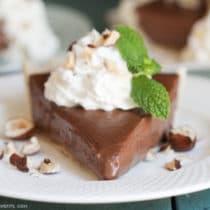 Ingredients:
Directions:
For the Crust:
Preheat your oven to 350 degrees Fahrenheit.
Bring the rolled pie crust out of the fridge and let it sit at room temp for about 20 minutes, or until slightly softened (if you unroll it cold, it could tear).  Unroll the pie crust into a 9½" pie pan.  Press the crust firmly into the pan (feel free to crimp the edges if you like!).  Bake for ~14 minutes, or until fully baked and set.  Let cool while you make the filling.
For the Filling:
In a double boiler placed over medium heat, whisk together a splash of evaporated milk with the egg yolks and corn starch until completely smooth.  Whisk in the remainder of the evaporated milk.  Once it heats up, whisk constantly until thick and pudding-like (the temperature of the pudding when completely cooked was 153 degrees Fahrenheit).
Strain the mixture through a fine mesh sieve into a heat-proof bowl.  Whisk in the vanilla paste and stevia extract.
Add the chocolate chips and whisk until they're fully melted in.  Whisk in the Nutella.  Pour the mixture into the cooled pie crust.  Cover and refrigerate overnight.  Slice, serve, and enjoy!
Be sure to follow @DessertsWithBenefits on Instagram!  If you try this recipe, make sure to snap a picture of it, tag me @DessertsWithBenefits, and hashtag #DessertsWithBenefits.  I'd love to see it and feature you on #FanFaveFridays!
.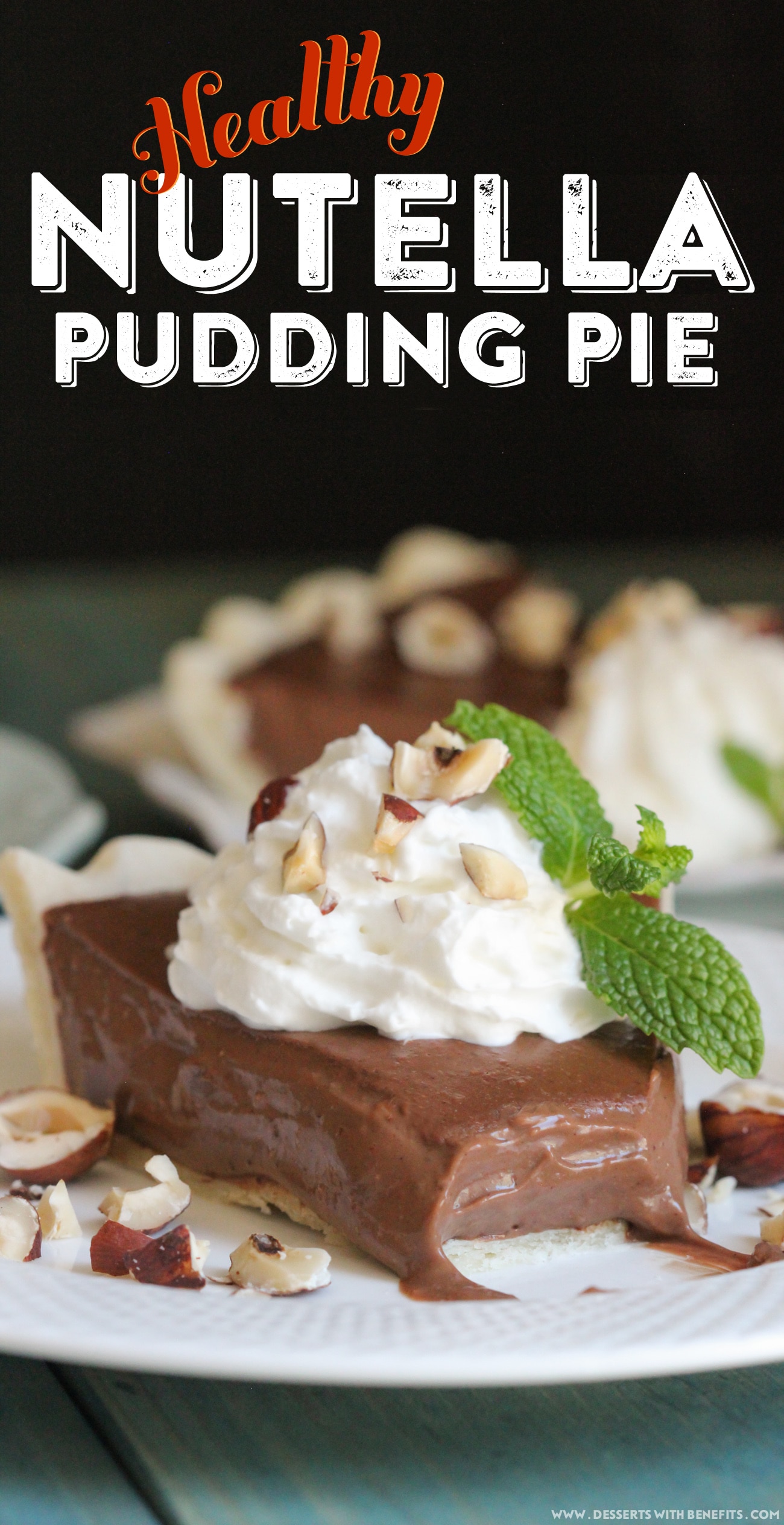 Enjoy!
.
– Jess
🎂🍴💕
.