Healthy Grasshopper Pie
Quite a long time ago, I received an email from a reader named Emily.  She told me that Grasshopper Pie is her absolute favorite dessert and she asked if I could healthify it.
So I did!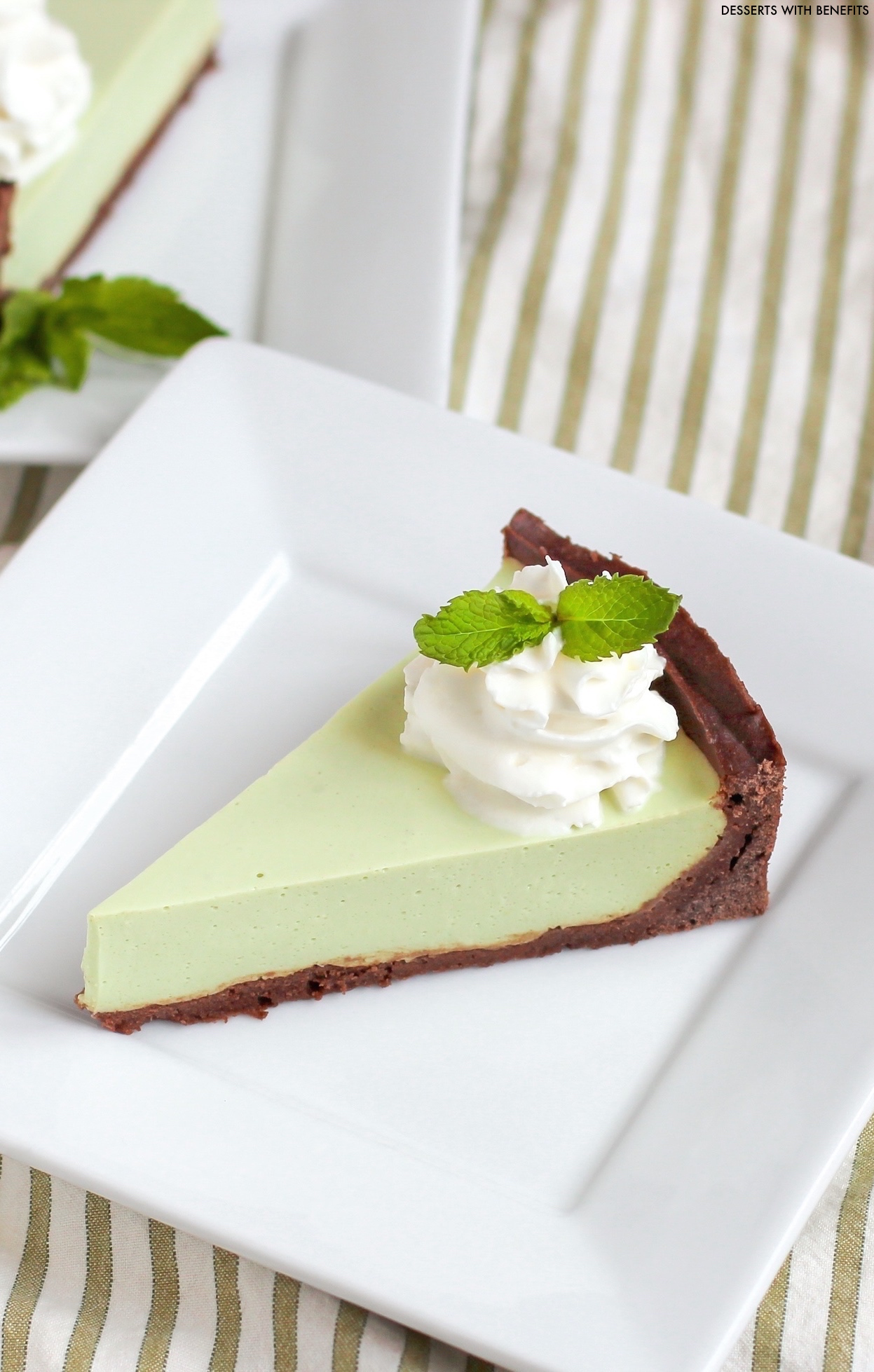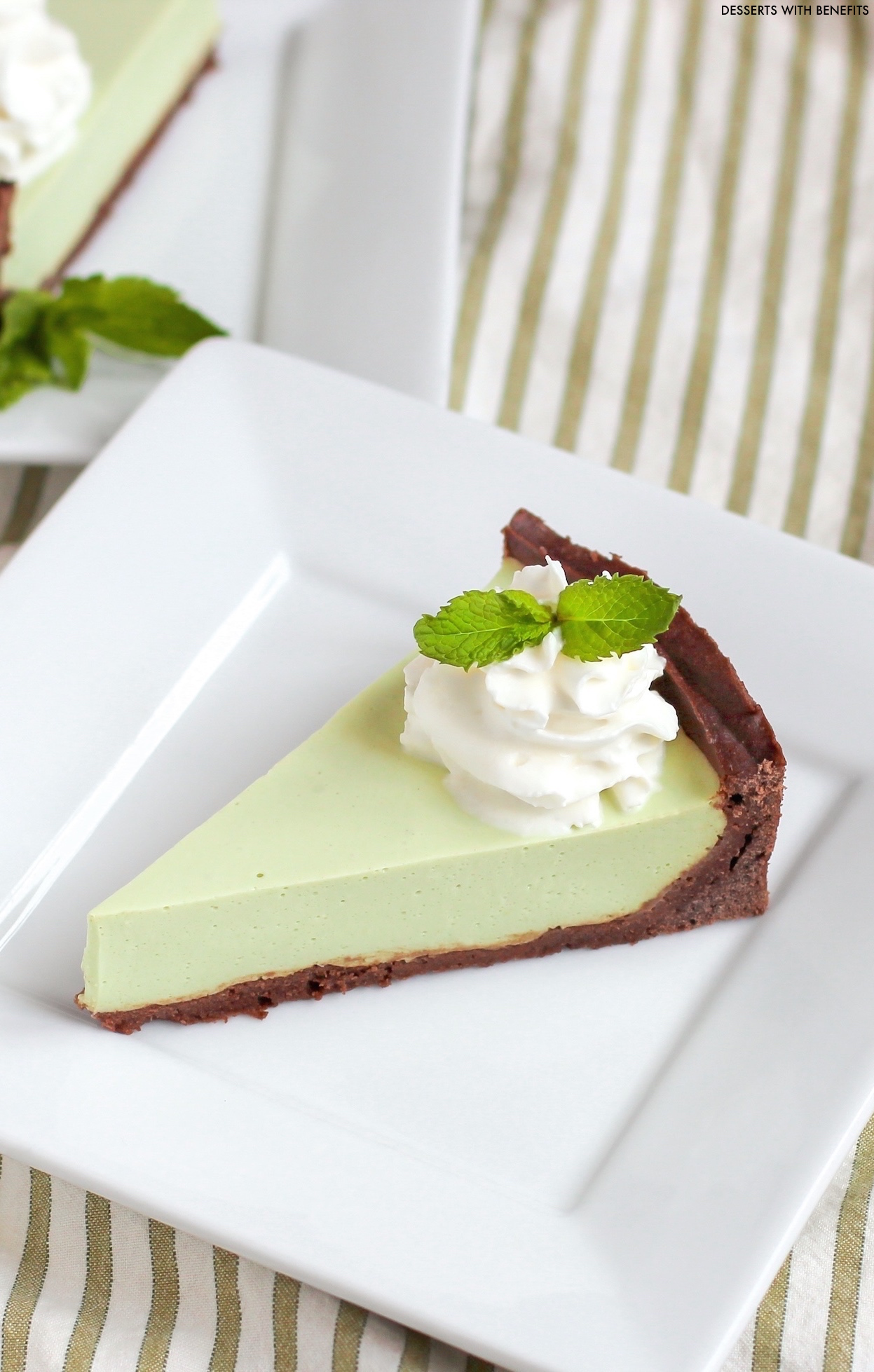 Okay.  First off, Grasshopper Pie doesn't have grasshoppers in it and I'm assuming it's called that because it's green 🤔
Now that that's out of the way, Grasshopper Pie is a minty pie that's usually on top of a chocolate cookie crust with a topping of whipped cream.
Like usual desserts, Grasshopper Pie is totally unhealthy.  The crust is made of sugary, artificial Oreos.  The filling is made with that sugary, syrupy condensed milk and synthetic green food dye.  Blegh 😷
In this HEALTHIFIED Grasshopper Pie I used homemade Chocolate Crackers in the crust, and a mixture of cottage cheese, stevia and a vegetable (huh?) in the filling.  Describing that now, it sounds absolutely disgusting, but THIS GIRL *points at self* knows how to make healthy, good-tasting desserts.  The chocolate crust and smooth minty filling pair to make a refreshingly minty and deliciously chocolatey treat.
I loved the pie so much I knew it needed to be shared with the masses, so I included it in my recently launched cookbook, Naughty or Nice 😈😇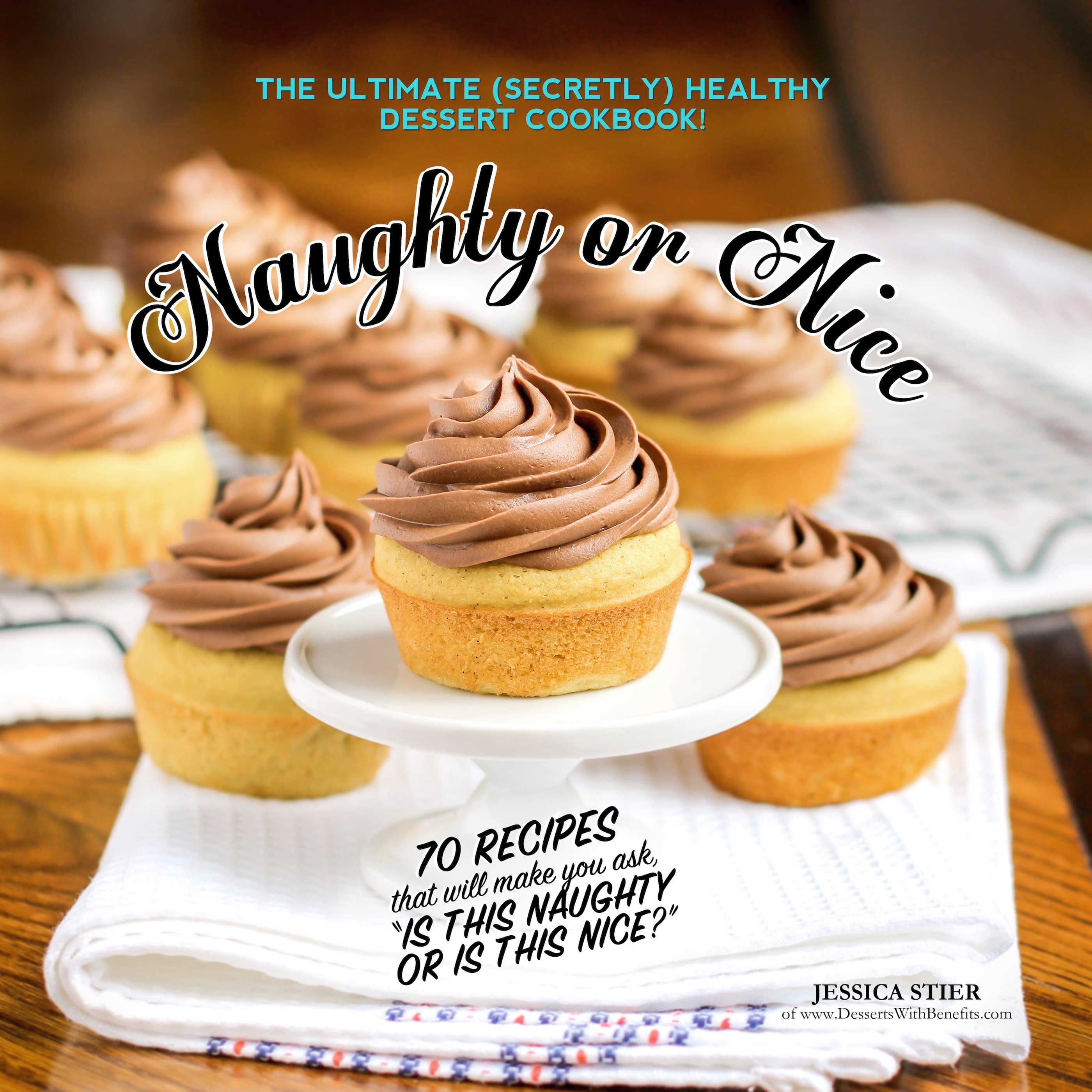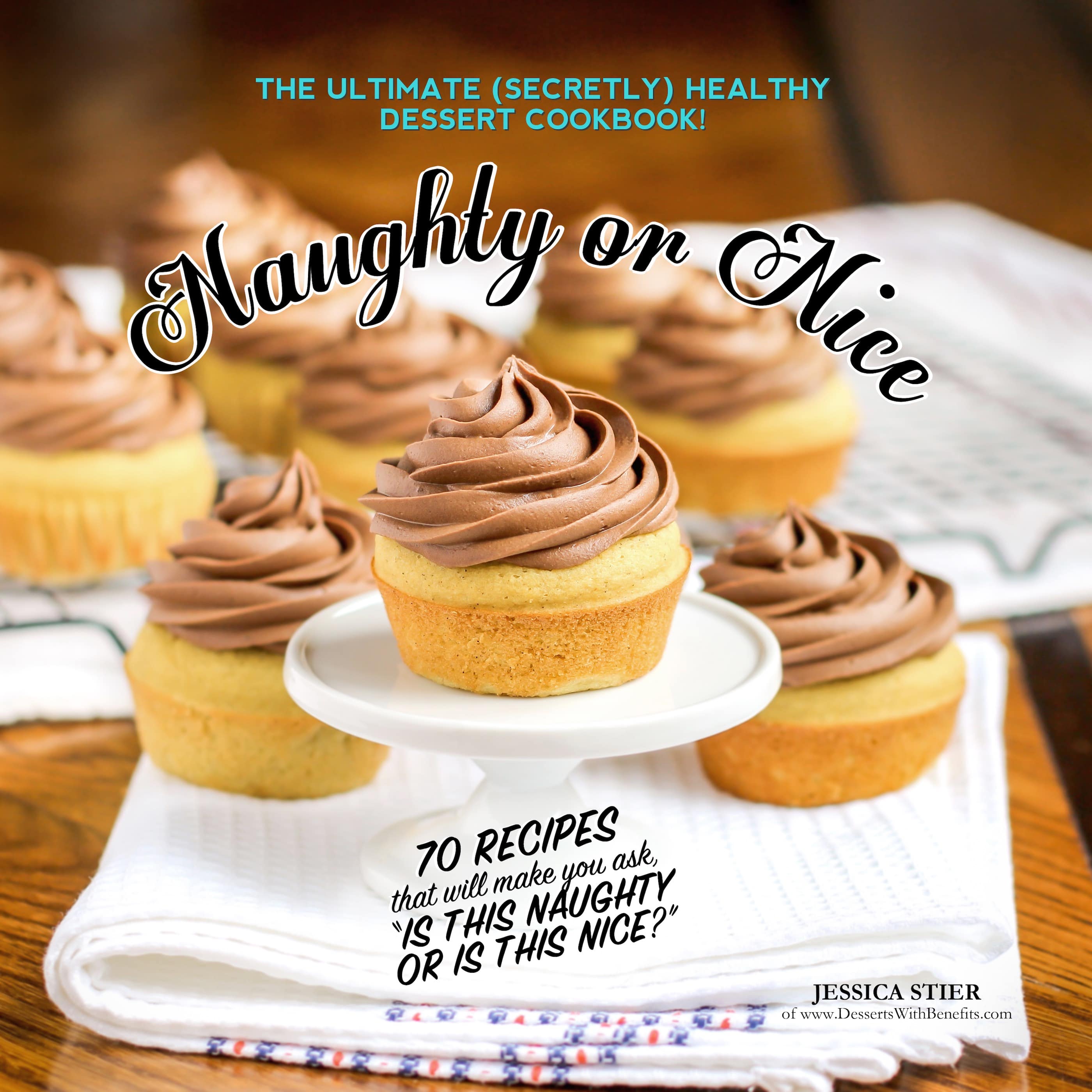 Healthy Grasshopper Pie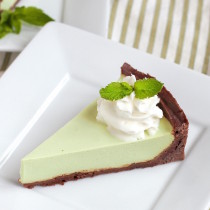 Ingredients:
Chocolate Cracker Crust
Chocolate Cracker Crumbs (I used Homemade Chocolate Crackers, recipe also in the cookbook)
Salt
Egg Whites (or Coconut Oil)
Filling
Unsweetened Vanilla Almond Milk
Unflavored Gelatin
Organic Low Fat Cottage Cheese
Plain, Nonfat Greek Yogurt
Organic Baby Spinach (YES, really...  but you don't taste it!)
Stevia Extract
Mint Flavor
Directions:
Notes:
I originally wasn't going to share the recipe here because I worked so incredibly hard on publishing Naughty or Nice.  But, I understand not having a recipe here can be frustrating.  So, I'll meet you halfway...  how does that sound?  I'll show you all the ingredients I use in the recipe.  That way, you can determine on your own whether or not the cookbook is for you!
Feel free to use an 8" pan instead of 9" if you like taller pies!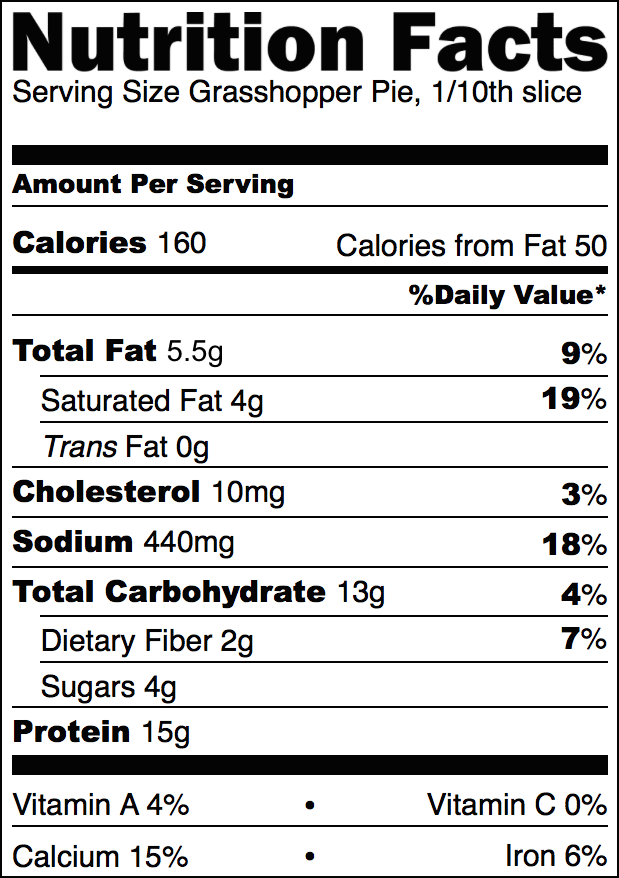 Yes, for realz yo.  Just 160 calories and 5.5g of fat per slice!  Plus, 2g of fiber and 15g of protein 💪
BOOM.
Thanks Emily for inspiring this pie​ 🙏