Healthy Homemade Coffee Creamer
Never once in my life, have I ever looked forward to school.  I was the type of student who would always leave their homework on the desk and papers on the printer.  I never remembered the test dates and didn't even attempt studying.  I was the type of girl who doodled on their empty notebooks and tried to come up with excuses to escape any form of work…  because giving effort made me uncomfortable and I hated leaving my comfort zone.  The thought of "giving my all" made me so afraid of failing at whatever I was going to try, that I always took the easy route, knowing beforehand that I was sure to fail.
Looking back now, I don't know what I was so afraid of.  I wasted so much time thinking about failing from trying, that I didn't even get a chance to see if I was going to succeed!  It was just insanity–I was doing the same thing over and over again and expecting different results.
I really think that baking has helped me realize this "insanity."  It would be insane to bake the same failed recipe twice and expect different results.  And, it would also be insane to be unprepared for school and expect good grades.  I mean, if I were to bake my Banana Bread no.7 seven times in a row without changing the ingredients, something would seriously be wrong with me.  Fortunately, I realized this my senior year in high school to my freshman year of college.  In those years, I wasn't allowed to forget.  I wasn't able to leave my homework on my desk.  I couldn't consciously procrastinate because I knew I would do some serious damage to my grades.
My failures made me stronger.  My experience made me wiser.  And, to commemorate this much-too-late realization, I made this Healthy Homemade Coffee Creamer for you.  Perfect for anyone who gets up early and goes to bed late.  Because who could live like that without coffee???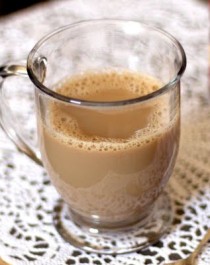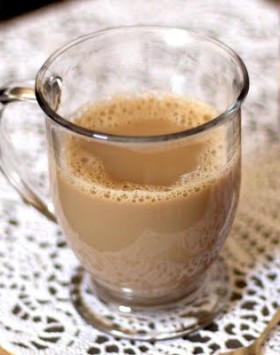 Print Recipe
Pin Recipe
Healthy Homemade Coffee Creamer
Ingredients
Instructions
In a shaker cup or blender, add all of the ingredients and blend until smooth. Enjoy!
Now, onto my college move-in experience this year!  Okay so, it's my sophomore year now…  Woohoo!  I made it passed freshman year (and the freshman-15)!
And I'm still loving Arizona.  Can you see all the cacti going up the mountain? (Yes, "cacti" is correct… and so is "cactuses" – How strange is the English language?)  Anyways, I have found dozens of other college student bakers out there who have the same troubles as me:
1)  Spending money wisely
2)  Finding space in our tiny dorms
I definitely learned last year that space is sparse and organization is crucial. That is why I have found the best solutions EVER!!
1. Over-the-Door Hangers
2. Jars:  They are square and remove any extra and unnecessary packaging… plus, they fit a lot more than you think!
3. Stacking Storage, Vertically
Yes, those are drawers!
4. Removable Wall Hooks:  These are super helpful for hanging bags and other things and to free up floor space.
Here are some pics of the beautiful AZ:
You can see mountains everywhere you look  🙂
.
With love and good eats,
.
– Jess
.