Healthy DIY Strawberry Syrup and Strawberry Milk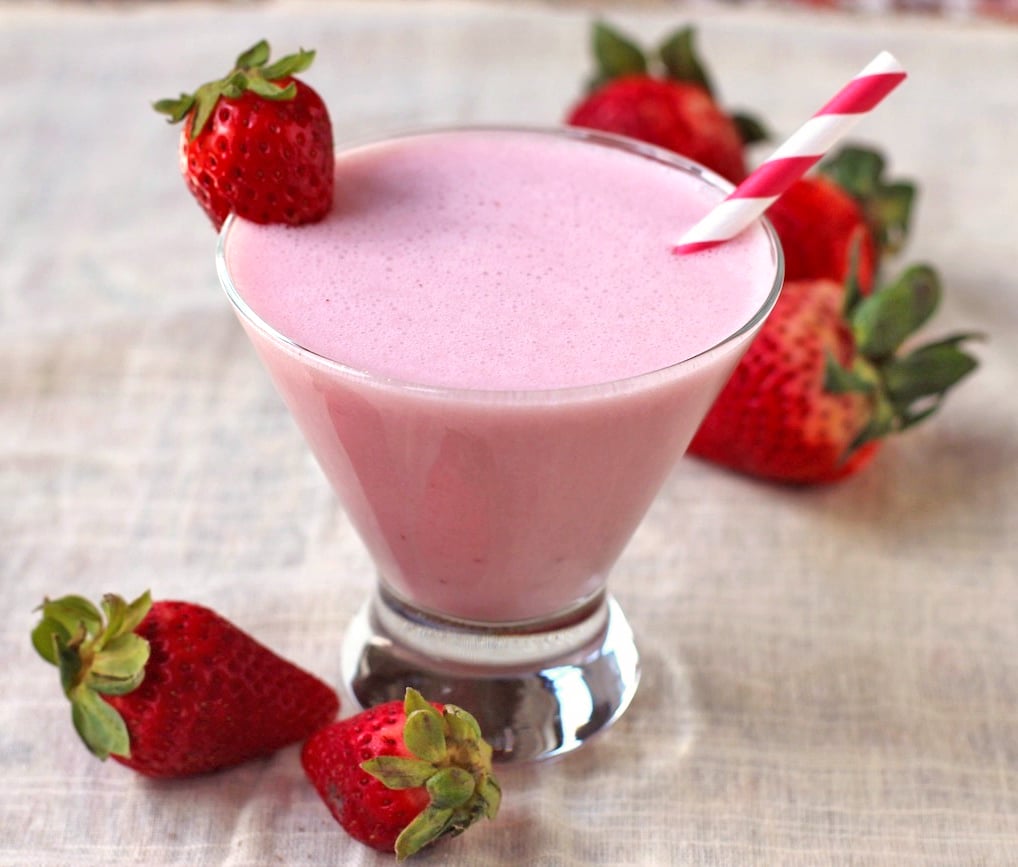 I don't know about you, but I used to drink that sugar syrup Hershey's strawberry syrup in my milk allll the time as a kid.  I hated milk, so the syrup made the healthy drink tolerable for me.  But then again, sugar kinda makes everything tolerable.
So I made some homemade strawberry syrup, just without the artificial food coloring, artificial flavorings, high fructose corn syrup and refined sugar!  I could drink this strawberry milk EVERY.  DAY.  It's that good, and I'm sure you will too  🙂
Ingredients
Instructions
In a medium-sized bowl, stir together the strawberries, 6 tbs of water, food coloring and extracts.
Stir in the corn starch.
Pour mixture into a small pot and place over medium/high heat.
Bring to a simmer and simmer for ~13 minutes, or until thickened and strawberries are extremely soft.
Strain the mixture through a fine-mesh sieve. Puree the strained mixture in a blender or small food processor with the 2-3 tsp of water, then pour into a jar and refrigerate overnight.
https://dessertswithbenefits.com/diy-strawberry-syrup-strawberry-milk/
www.DessertsWithBenefits.com
www.DessertsWithBenefits.com
So delicious.  Creamy, sweet and full of strawberry flavor  🙂