Healthy Fudgy Brownie Cookies
These Healthy Fudgy Brownie Cookies are deeelicious (c'mon, have some faith in me).  These are like brownies but in cookie form.  Sweet, rich, fudgy and packed with chocolate flavor.  But they are soft and light, rather than dense and heavy like regular brownies.
Oh, and the best part?  They melt in your mouth!
No, wait…  I think the best part is that they are actually good for you, but don't taste like it at all.  These brownie cookies are low fat and have fiber and protein (unlike the cookies you'd find at a bakery!)
Despite how strong and bitter quinoa flour smells, these cookies are 100% sweet deliciousness.  I couldn't detect the quinoa at all!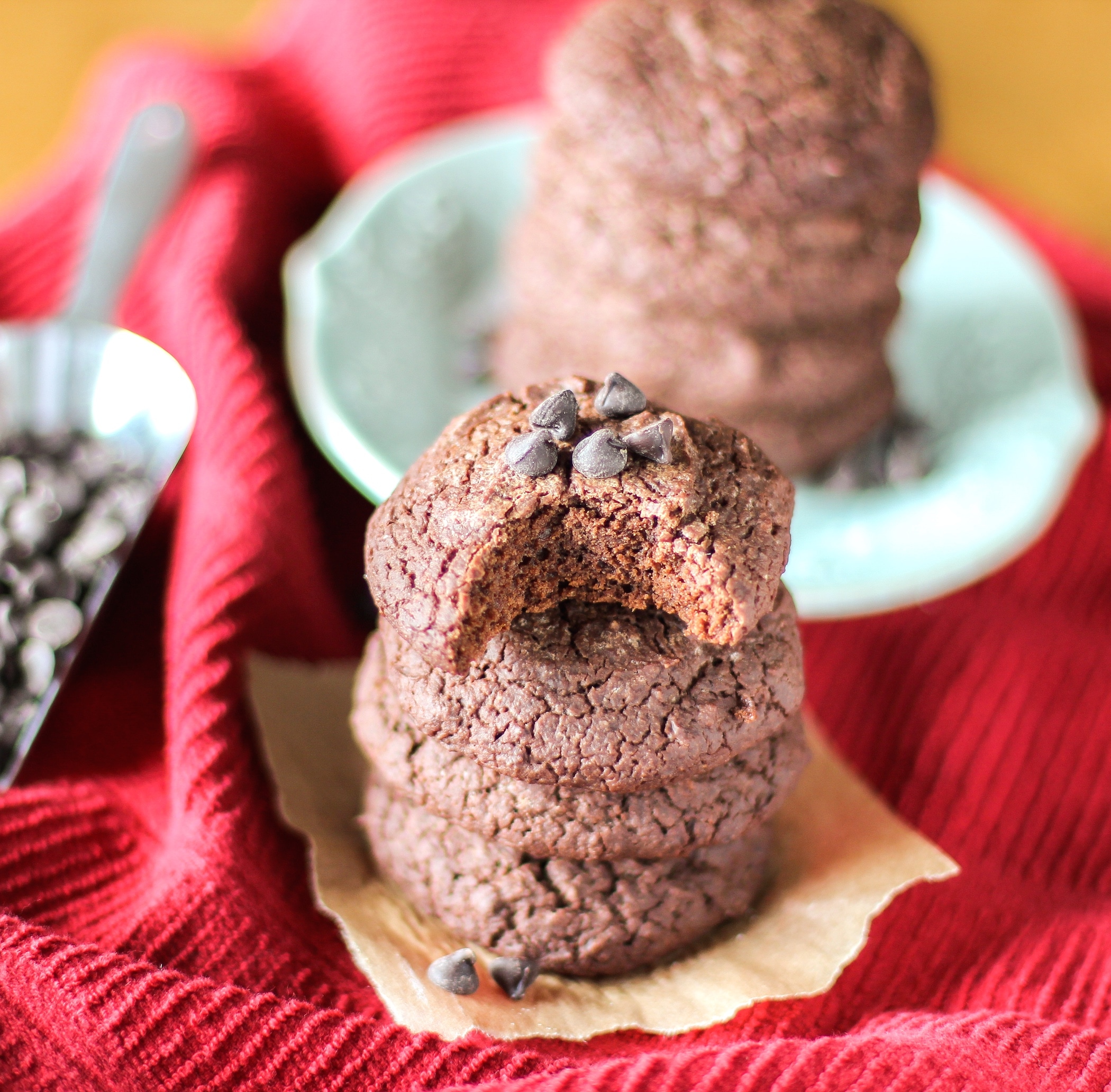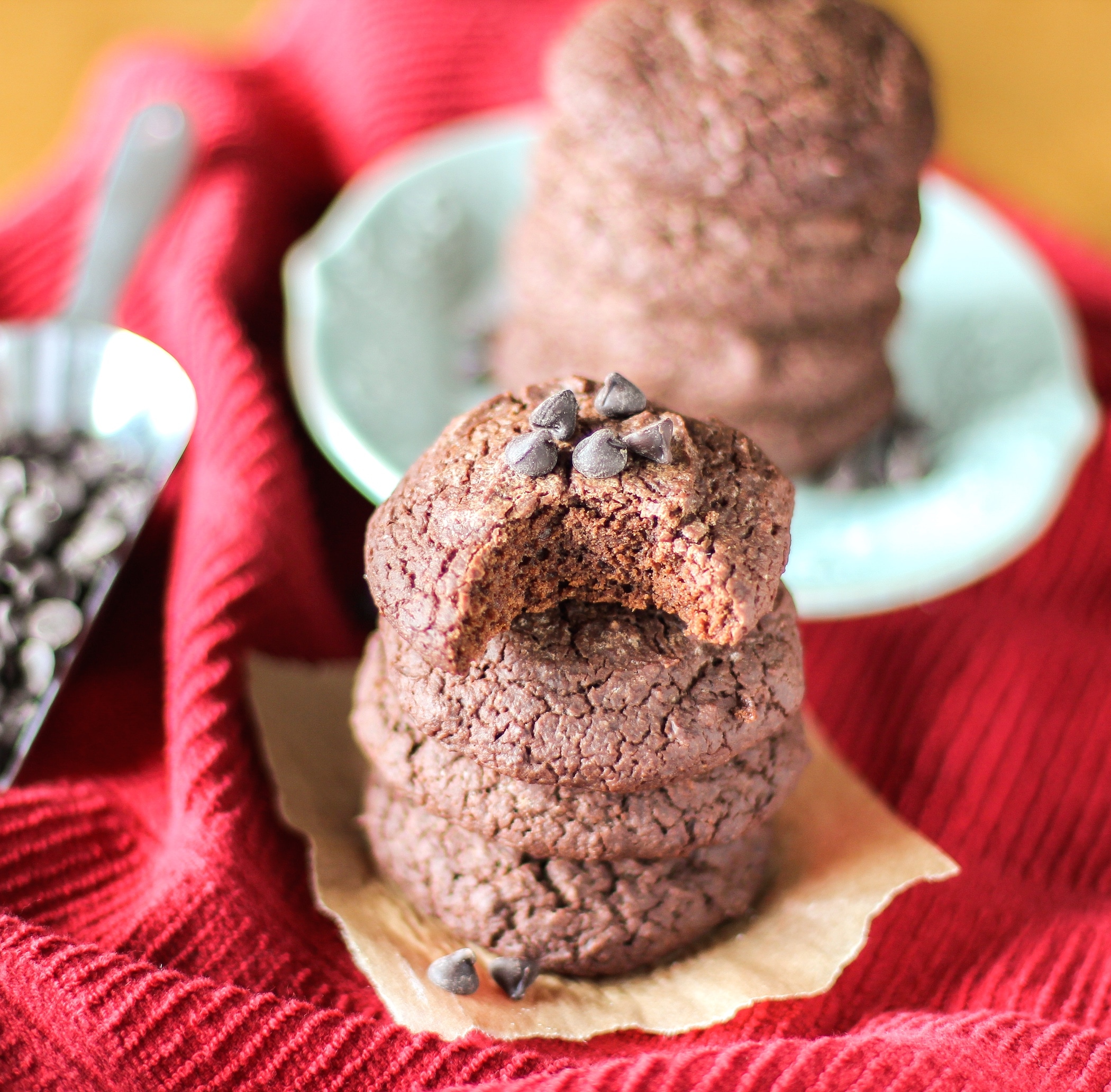 Healthy Fudgy Brownie Cookies
Ingredients:
Quinoa Flour
Granulated Erythritol
Unsweetened Natural Cocoa Powder
Double-Acting Baking Powder
Salt
Unsweetened Vanilla Almond Milk
Coconut Oil
Unsweetened Applesauce
Vanilla Extract
Liquid Stevia Extract
Directions:
Notes:
I originally wasn't going to share the recipe here because I worked so incredibly hard on publishing 
Naughty or Nice
.  But, I understand not having a recipe here can be frustrating.  So, I'll meet you halfway...  how does that sound?  I'll show you all the ingredients I use in the recipe.  That way, you can determine on your own whether or not the cookbook is for you!