Healthy Apple Pie Chia Seed Pudding
Healthy Apple Pie Chia Seed Pudding 🍎🍏 — made with applesauce and ground cinnamon, you can get the flavors of Apple Pie in a healthier package with this tasty pudding!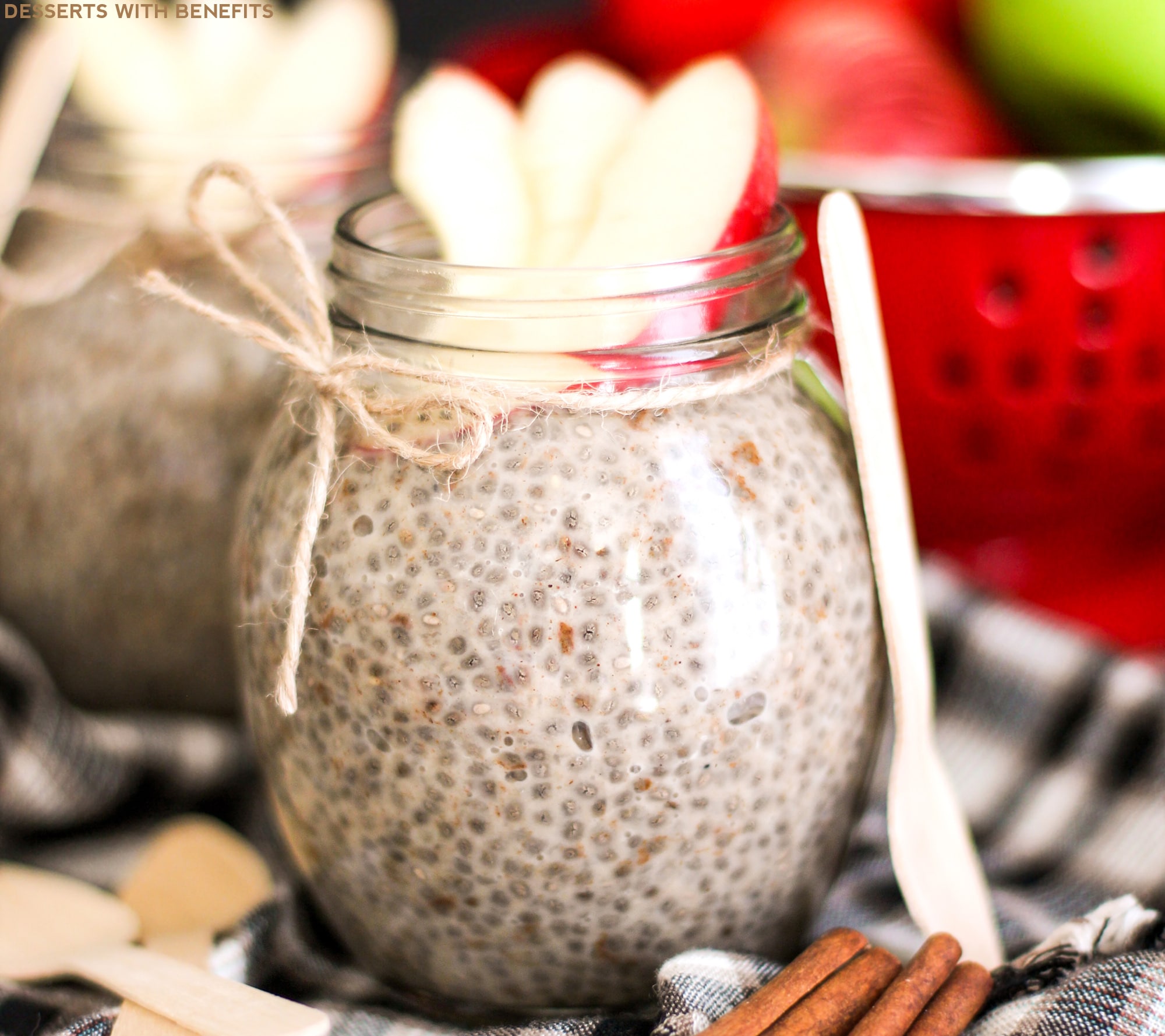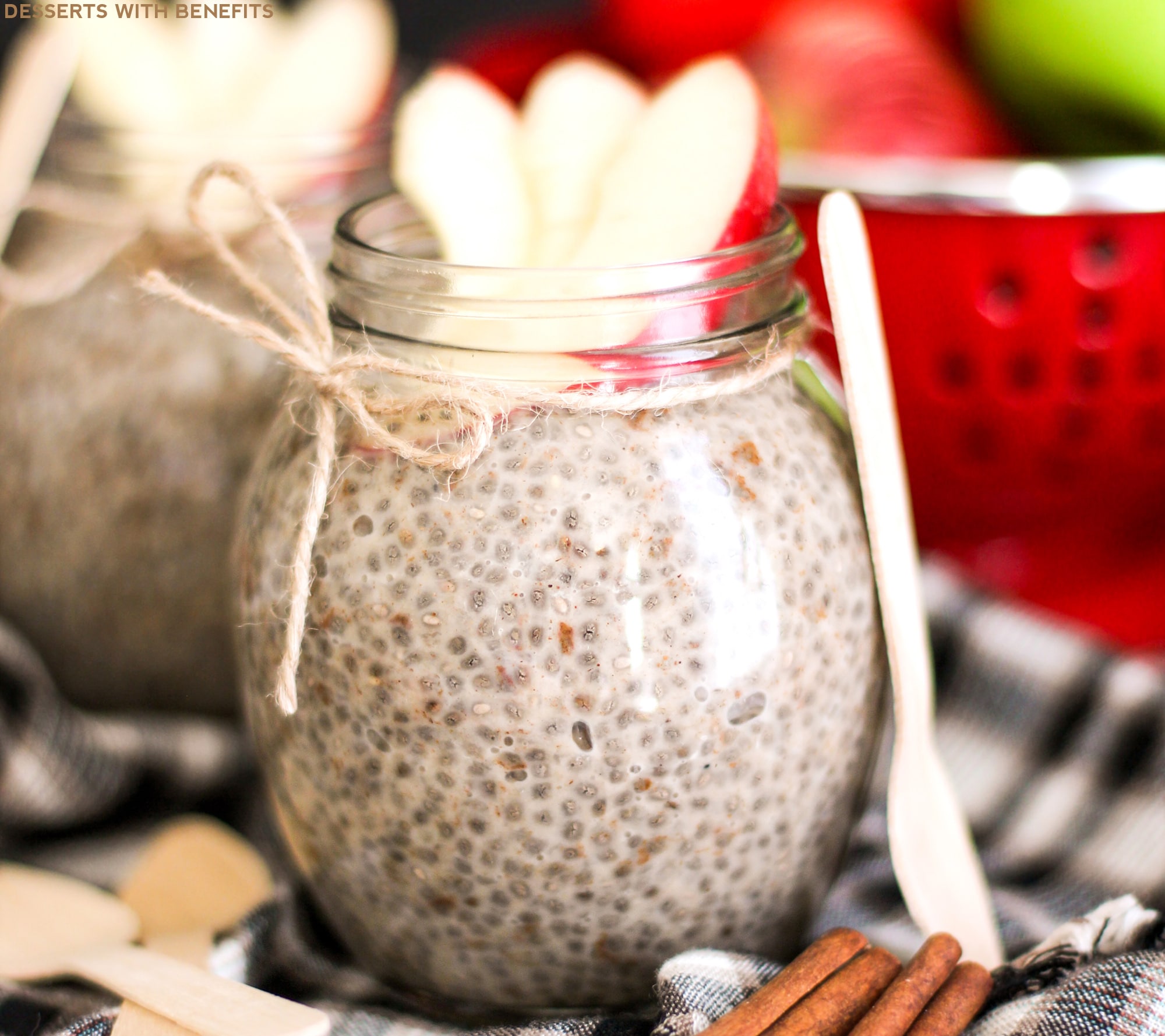 If you're a Chia Seed Pudding fanatic, you will love this recipe.  I'm still quite new to the Chia Seed Pudding movement, but I still adored this Apple Pie-flavored goodness.  It's perfectly sweet, perfectly spiced, and it goes fantastically well when served alongside some freshly sliced apple.  I can eat this pudding straight up and I can use it as an apple "dip."  Both are A-OK in my book  😎👌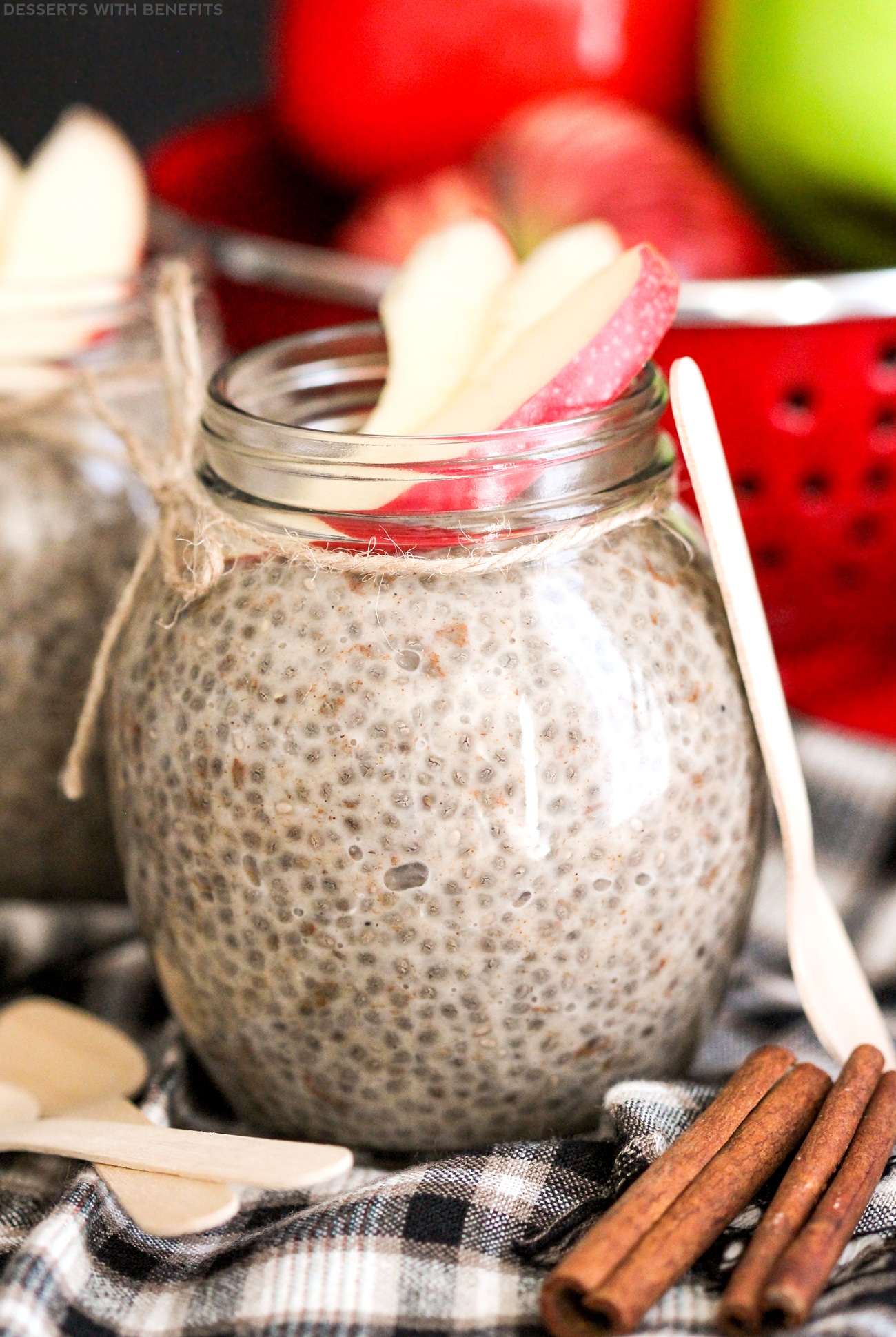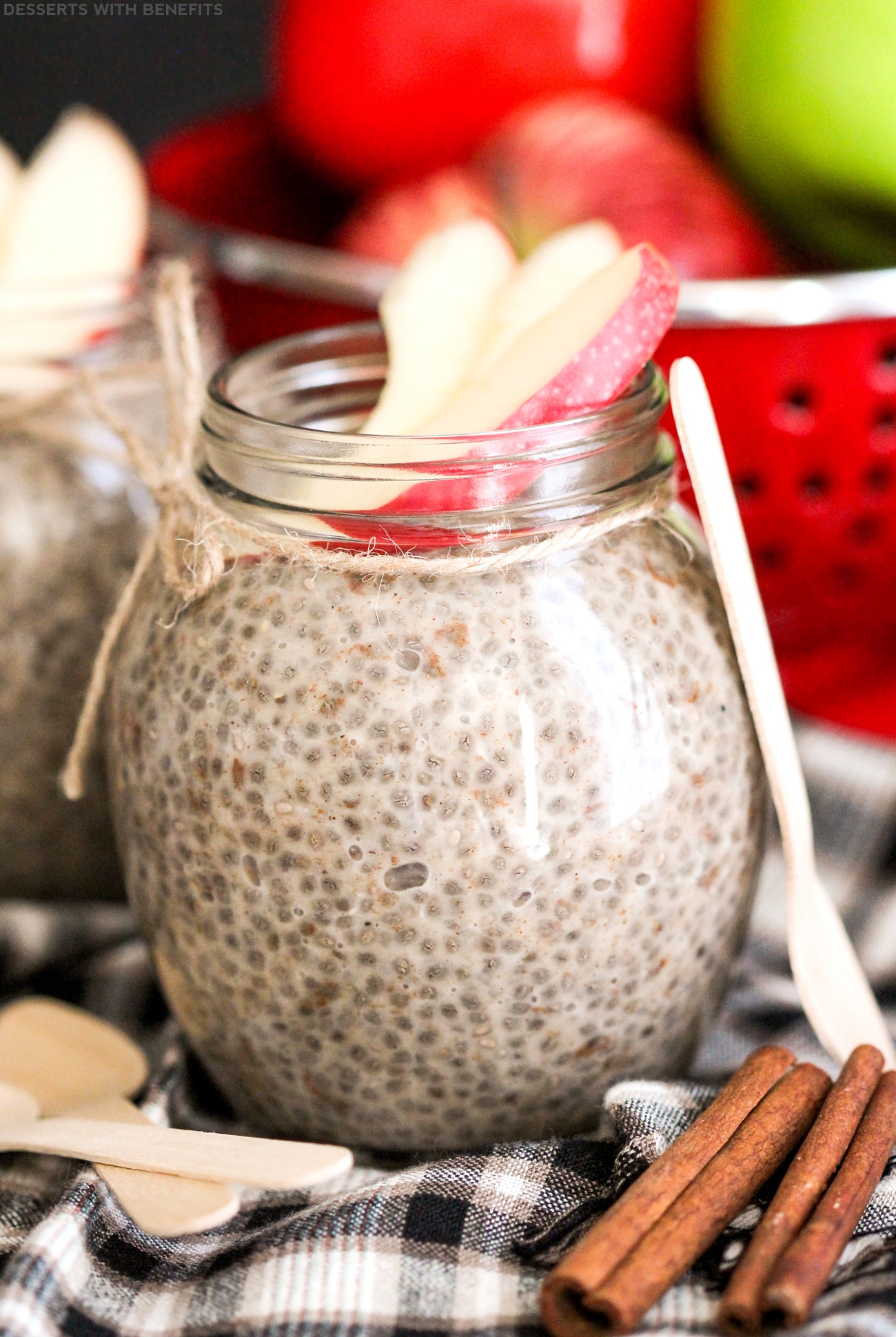 Healthy Apple Pie Chia Seed Pudding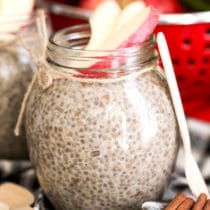 Ingredients:
1½ cups Unsweetened Vanilla Almond Milk
1 cup Unsweetened Applesauce
1 tsp Vanilla Extract
60g (5 tbs) Chia Seeds
2½ tsp Ground Cinnamon
Directions:
In a shaker cup, add all of the ingredients.  Cover with the cap and shake.  Pour evenly into jars, seal tightly, and refrigerate overnight.
Serve with sliced apples and enjoy!
Be sure to follow @DessertsWithBenefits on Instagram!  If you try this recipe, make sure to snap a picture of it, tag me @DessertsWithBenefits, and hashtag #DessertsWithBenefits.  I'd love to see it and feature you on #FanFaveFridays!
.
Here is the recipe's nutrition label:


It's still super hot here in Texas, it doesn't feel like the beginning of September at all.  But, to get in the Fall mood, I'll be enjoying this Healthy Apple Pie Chia Seed Pudding…  straight outta the fridge.  Ahhhh, yum 🙂
Enjoy!
.
– Jess
🎂🍴💕
.