Healthy Blueberry "Whipped Cream"
Healthy Blueberry Whipped Cream — super airy and fluffy and delicious.  A giant spoonful melts away in your mouth, just like whipped cream, but with a blueberry (and heavy cream-free) twist!
Say hello to this magically unique purple amazingness.  When you actually see this stuff in the flesh, you'll wanna faceplant in it.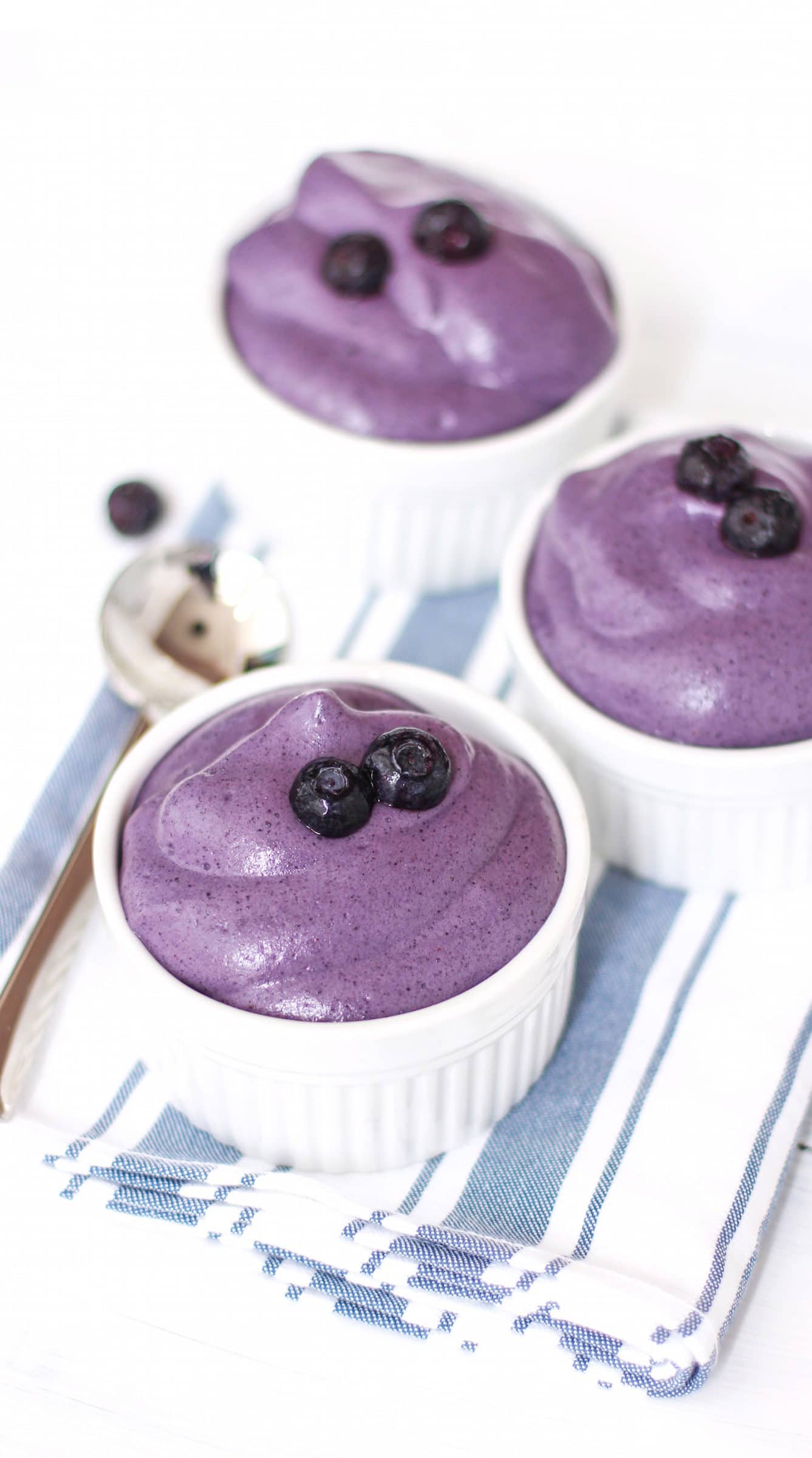 It's uber light and fluffy, yet firm enough to hold its shape.
IT'S SO DARNED FLUFFYYYYY!!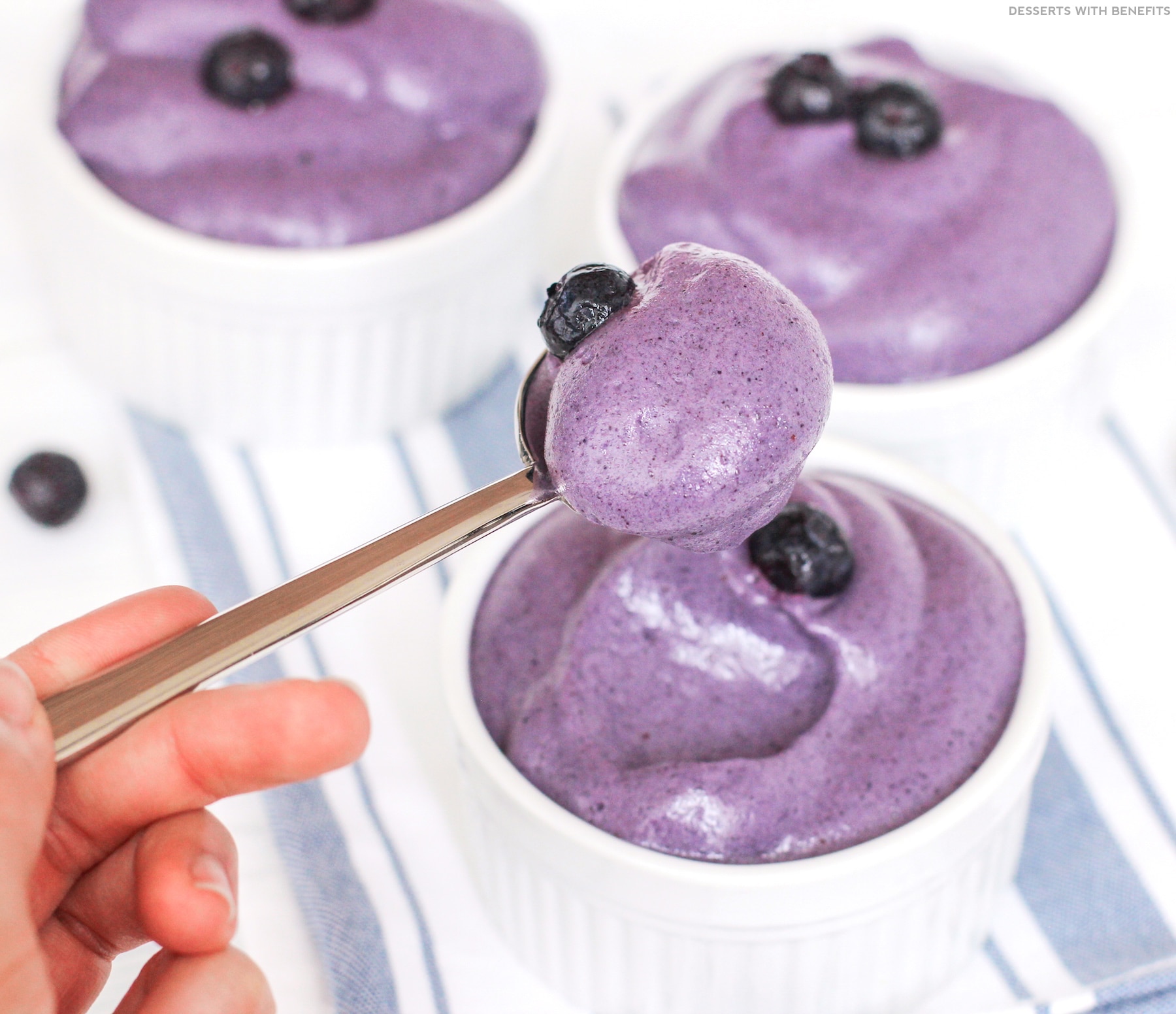 Healthy Blueberry "Whipped Cream"
Prep Time: 1 hour
Cook Time: 0 minutes
Total Time: 1 hour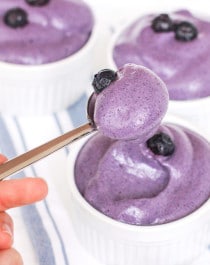 Fat per serving: .5
Calories per serving: 30
Ingredients:
Directions:
In a high speed blender, add the frozen blueberries, almond milk, protein powder, stevia and ½ tsp of xanthan gum.  Puree until completely smooth (I used the smoothie program preset on my Vitamix twice).  It should double in size.
Pour the entire mixture in a stand mixer bowl.  Place the bowl in the freezer for 15 minutes.
Fit the bowl onto the stand mixer with a whisk attachment and whip on high speed for 10 minutes.
Turn off the mixer and sprinkle in the remaining ½ tsp of xanthan gum.  Whip on high speed for 8 minutes.  Mixture should be very fluffy and should have increased in volume again.
Detach the whisk attachment from the stand mixer and place inside the blueberry mixture.  Place the bowl in the freezer again for another 15 minutes.
Reattach the whisk attachment and bowl to the stand mixer.  Turn on high speed and whip for 7 minutes.  Enjoy!
Notes:
For the best results, color, and texture, serve within a few hours of making.
YASSSS!  1 cup of this magical fluff has just 30 calories, 3g carbs, and 2g of (naturally occurring) sugar!  *embarrassing happy dance*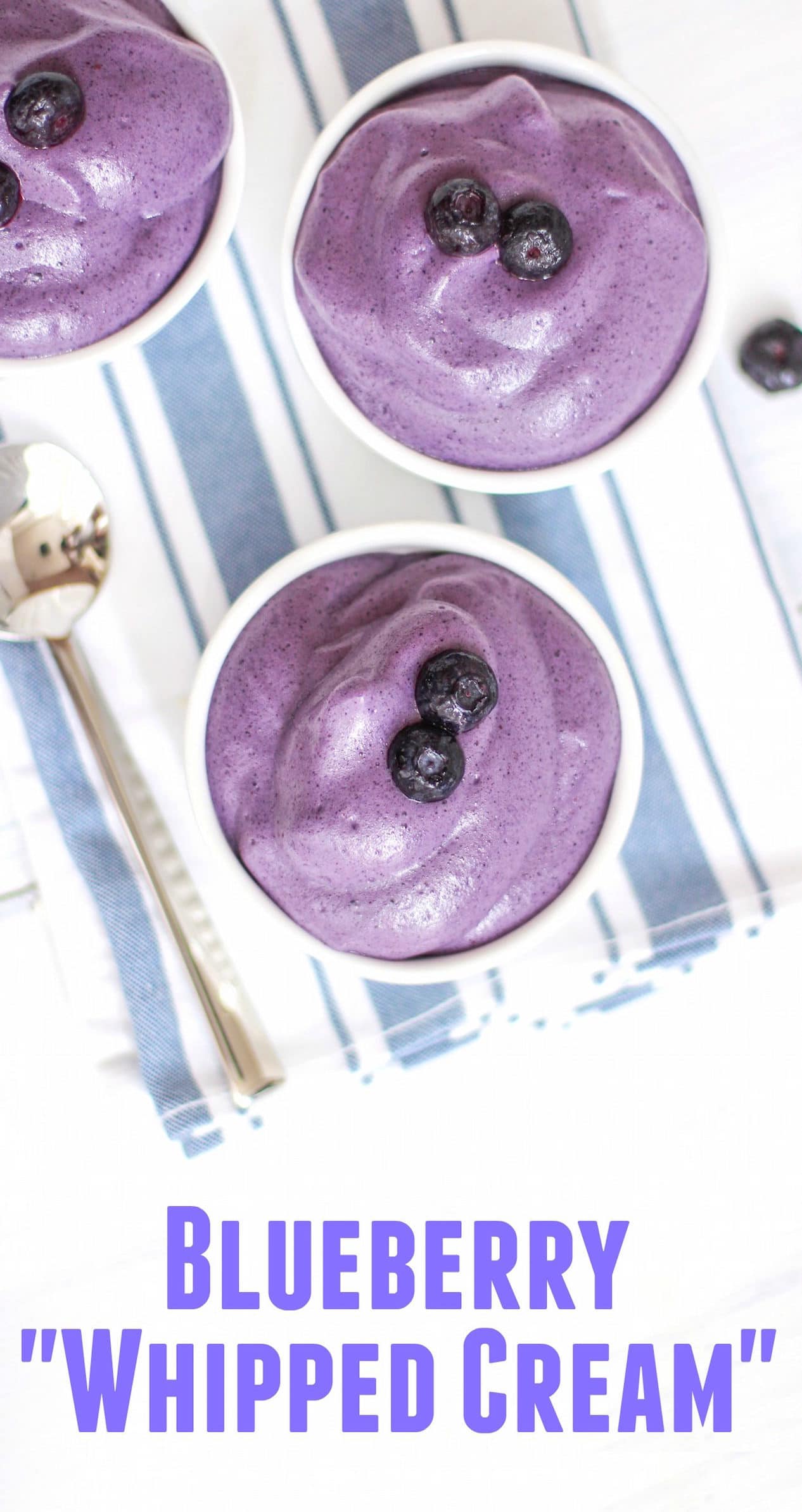 Enjoy  🙂
.
With love and good eats,
.
-Jess
.