Healthy Cherry Vanilla Chia Seed Pudding
This Healthy Cherry Vanilla Chia Seed Pudding is sweet, comforting, delicious, refreshing, simple, and good for you!
When I was in middle school, when the last bell rang and school was over for the day, oftentimes I'd go to this community center with my older sister just a short walk away.  It was like a middle schooler's dream — TV room, game room, track and field, rock climbing wall, tennis and basketball courts, and vending machines filled to the brim with sugary candies and even sugarier sodas.
I went through candy phases — Hershey's to Snickers to Sour Patch Kids to Swedish Fish, then back around again to Hershey's for the cycle to continue (on and on for another few years).
I also went through soda phases — usually either orange soda or Sprite, but when Cherry Coca Cola or Cherry Vanilla Coke was available, it's like my brain exploded out of excitement.
Cherries + Vanilla = Perfection.
But thinking back now, all I can say is "tsk tsk tsk, Jessica!"  I honestly don't even want to think about how much refined white sugar and high-fructose corn syrup I used to consume.  But not to worry.  That sugar-induced coma phase has passed.  Now onto the better, healthier stuff.
This Healthy Cherry Vanilla Chia Seed Pudding is perfect for breakfast with lots of fiber and protein to keep you full, plus lots of sweet cherries and fuzzy-warm-feelings vanilla to keep you and your sweet tooth happy.
New breakfast favorite?  You bettah believe it!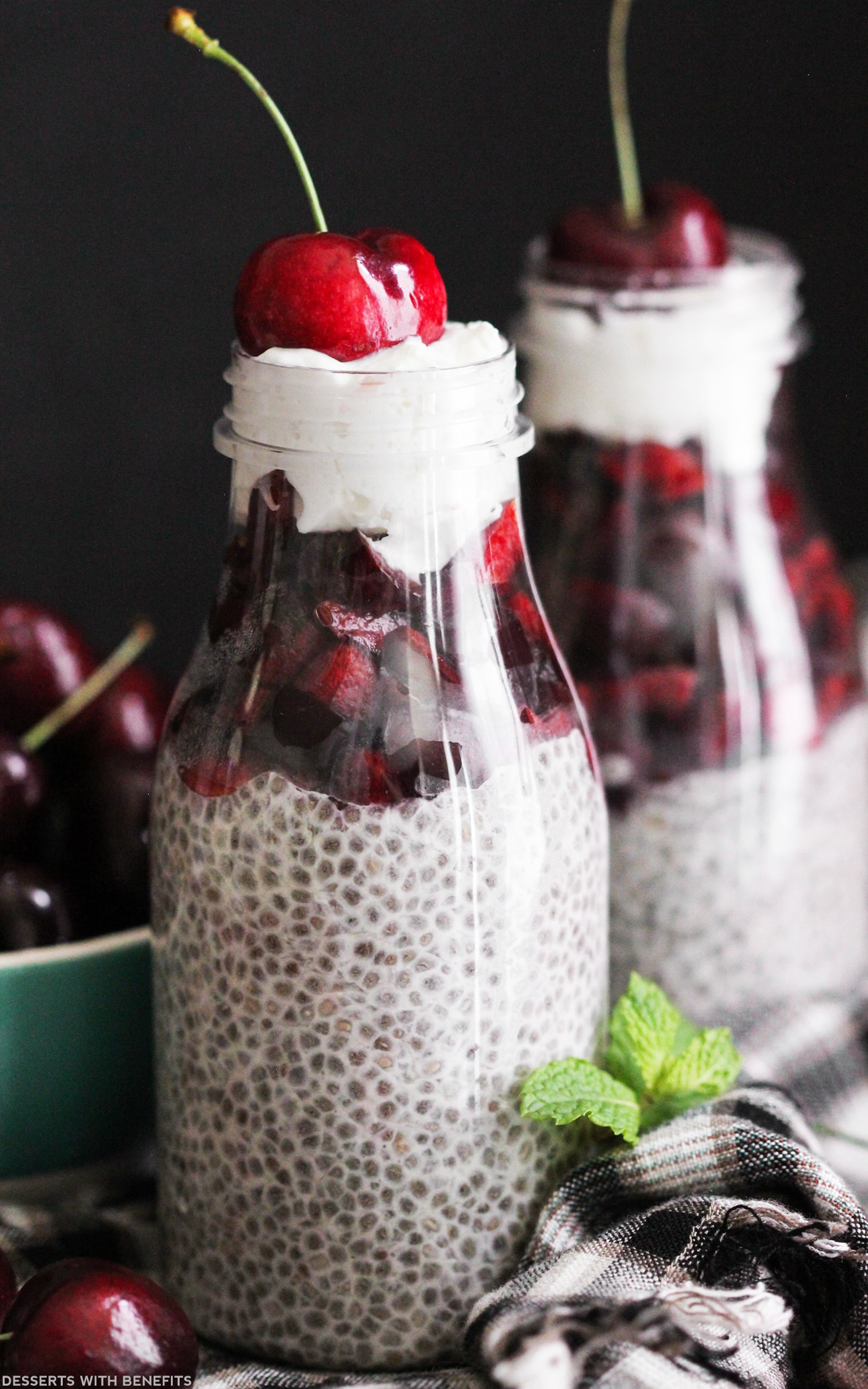 Healthy Cherry Vanilla Chia Seed Pudding
Prep Time: 10 minutes
Cook Time: 0 minutes
Total Time: 10 minutes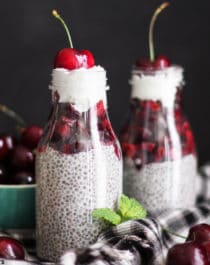 Fat per serving: 6.5
Calories per serving: 170
Ingredients:
1¾ cups Unsweetened Vanilla Almond Milk
2½ tsp Vanilla Extract (I used homemade!)
5 tbs Chia Seeds
½ tsp Stevia Extract
30 Pitted Dark Sweet Cherries, chopped
Directions:
In a shaker cup, add the almond milk, vanilla extract, chia seeds and stevia extract.  Cover with the cap and shake.  Pour into jars, seal tightly, and refrigerate overnight.
Top each pudding with cherries.  Serve and enjoy!
All images and text ©
.
.
Here is the recipe's nutrition label: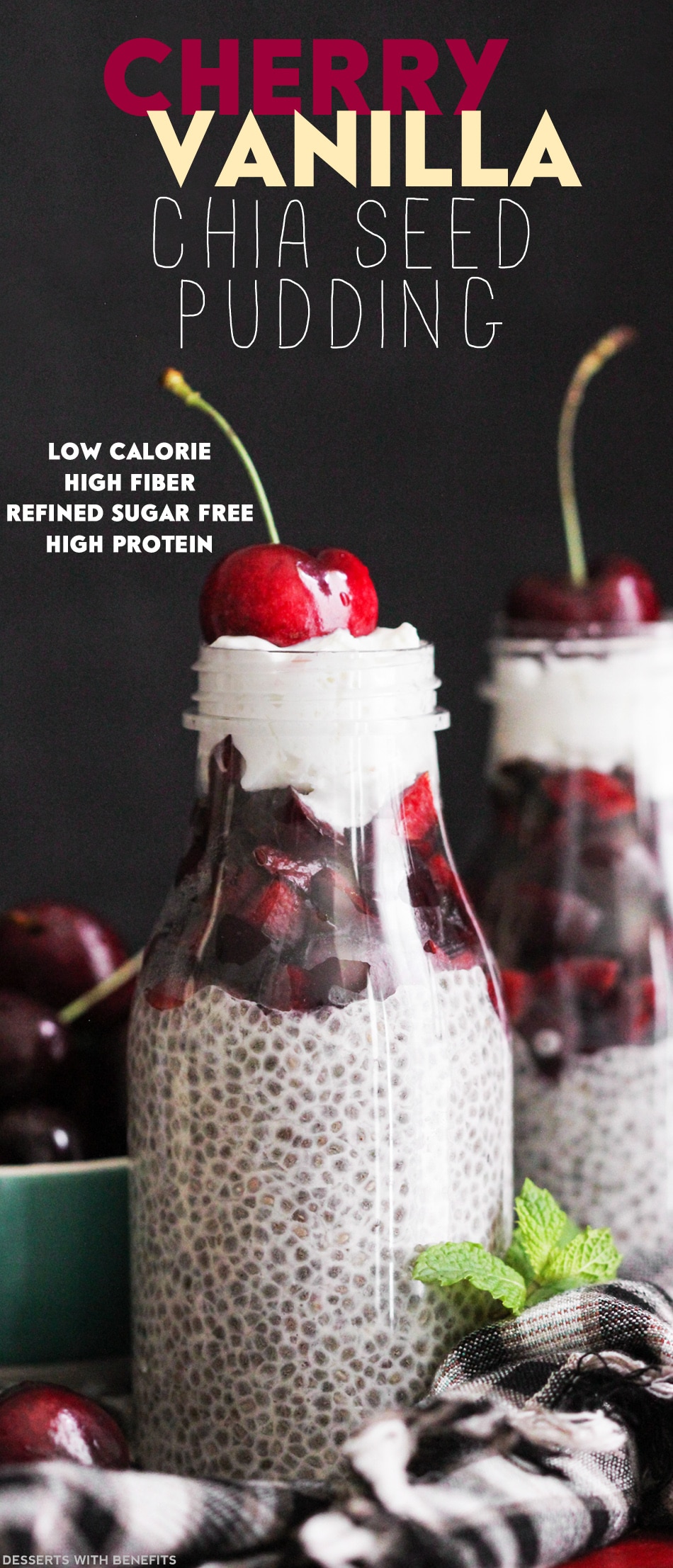 You gotta make this Healthy Cherry Vanilla Chia Seed Pudding before cherry season is over!  Although, I'm pretty sure you can make this year-round by using frozen cherries.  Just thaw them and top the pudding with it, juice and all  🙂
Enjoy!
.
– Jess
.