Healthy Cinnamon Rolls
You know, the completely artificial stuff they call "Cinnamon Rolls" that comes from a tube at the grocery store?  Or those giant, trans fat-filled buns at the mall slathered with about a pound of butter each?  Well, I tried making them myself at home…  and making them healthy, gluten free and vegan.
Sadly, these babies are no Cinnabon replicas, but my taste-testers and I are really happy with the results!  Yeah, they're kinda ugly (not gonna lie),  but oh so delicious  😉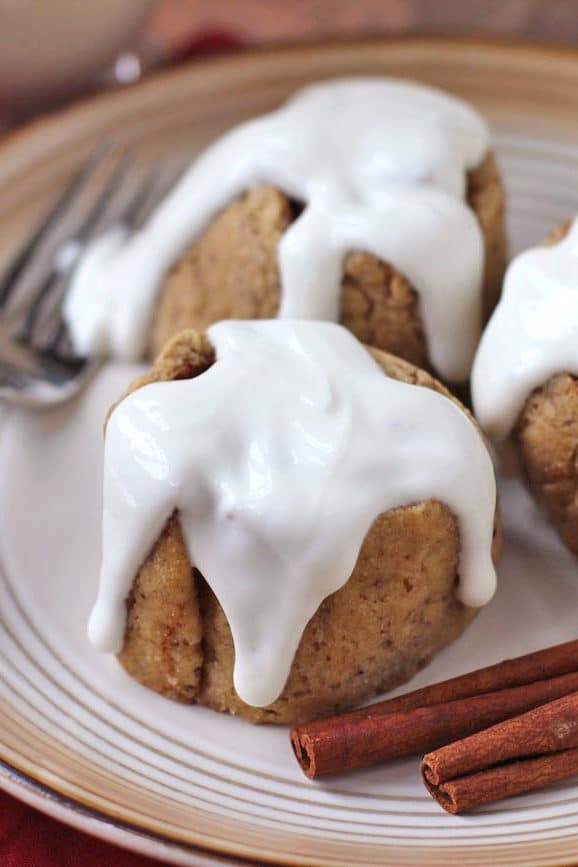 Soft, flavorful, buttery, sweet and nutritious.  Ahhhh just stop talking and give me a bite please!  If it's guilt free, healthy and delicious, HAND. IT. OVER. NOW.
Mmmm, just look at the sweet and cinnamon-y filling.  These Healthy Gluten Free Cinnamon Rolls are all-natural and whole grain (aka, totally suitable for breakfast, lunch, a mid-day snack AND dessert,  that's how healthy they are).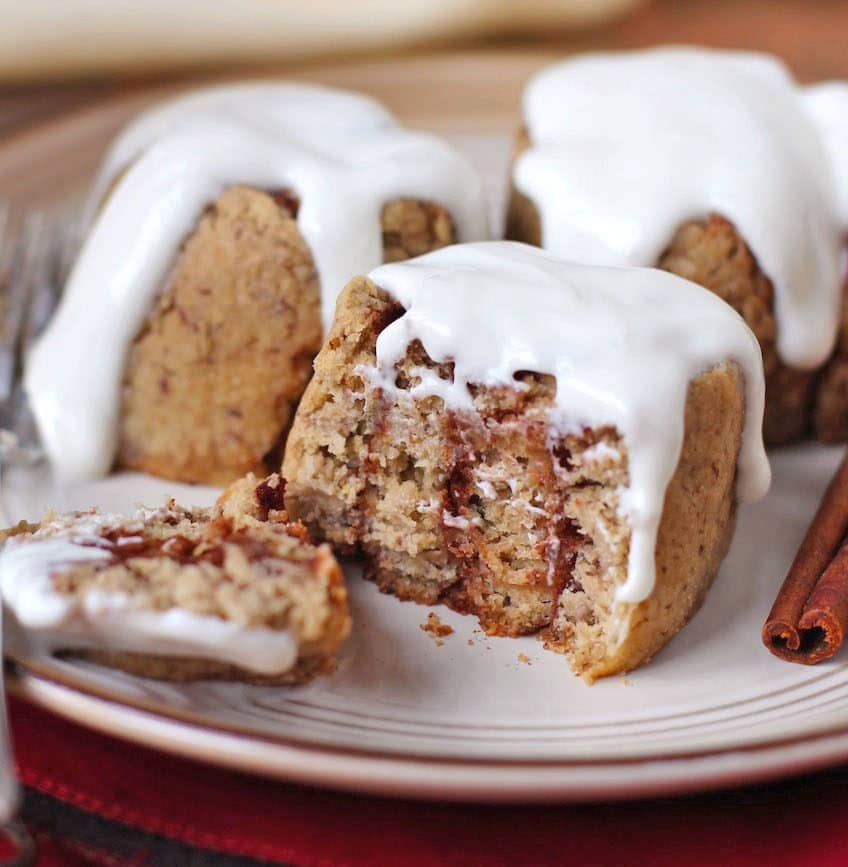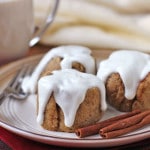 Print Recipe
Pin Recipe
Healthy Cinnamon Rolls
Instructions
Go get that cinnamon-sugary goodness! Whaddya waiting for?
If only someone had made me this recipe years ago when I used to eat at Cinnabon every time I went to the mall…  grrrr!!  While this recipe came to me a little late in life when I have already cut out refined sugar and stopped eating processed foods, I hope this recipe serves you well so we can all stop ingesting ¾ cup of sugar in one sitting eating crappy mall food!
.
With love and good eats,
.
– Jess
.