Healthy Grapefruit Yogurt Cake… Baked in a Grapefruit! (And On A Serious Note…)
Yes, for realz.  This Healthy Grapefruit Yogurt Cake was baked INSIDE of a real grapefruit! 🍊🎂😍👌
It's super moist, soft, delicate, sweet, and full of that refreshing grapefruit flavor.  You'd never know it's refined sugar free, low carb, high protein, high fiber and gluten free 🙏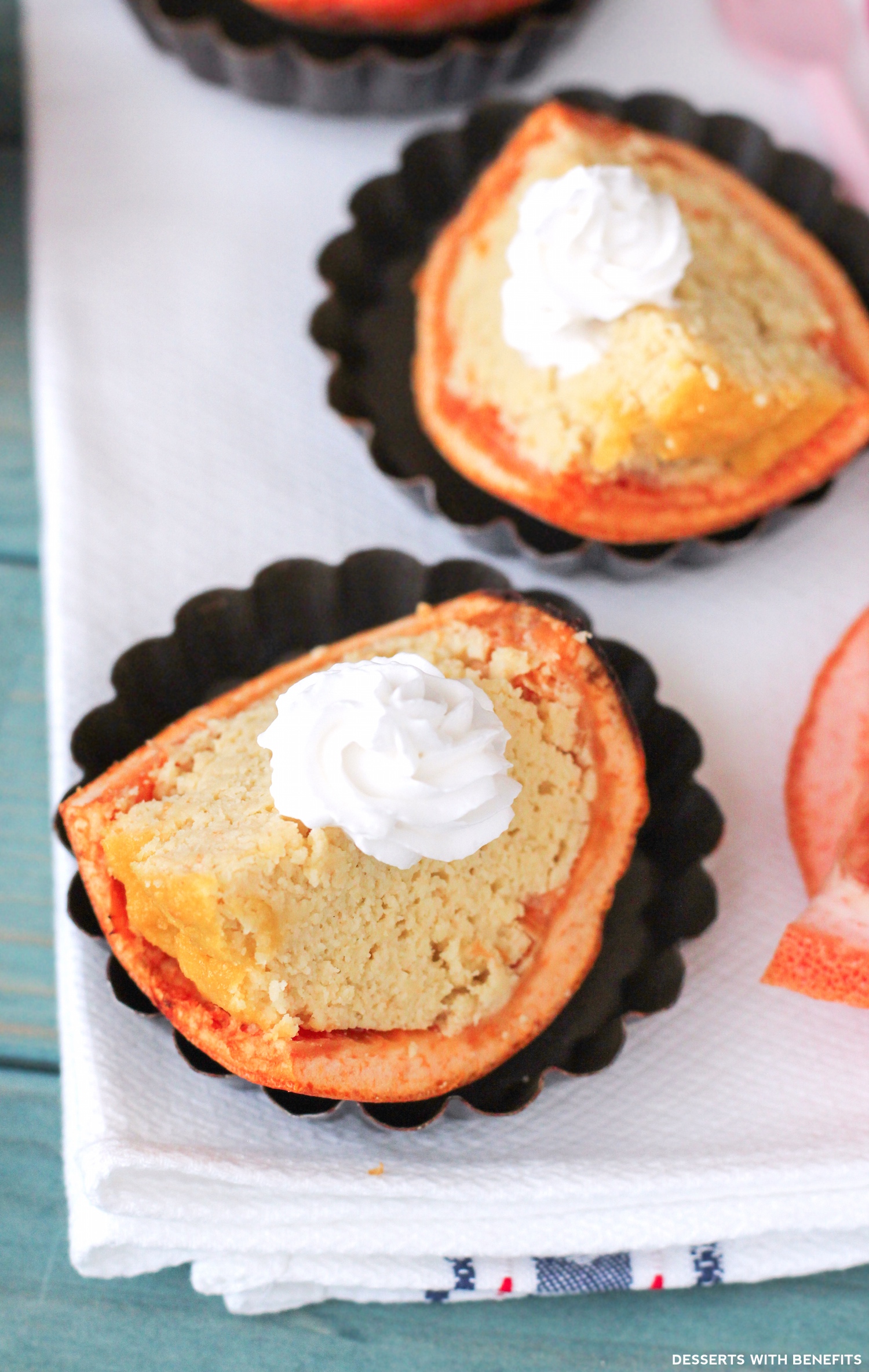 Today, I just wanted to take some time to talk about something serious.  Something that is absolutely crucial for our nation's wellbeing.  One of the things I am so, SO passionate about, and a topic that truly inspired me to create (and maintain) this blog.
…
And what is that thing?
NUTRITION 🍎🍴
Over the last 30 years, the health of the United States has undergone a serious decline.  Rates of obesity, diabetes, pre-diabetes, and diet-related diseases have skyrocketed in adults, adolescents and children alike.
This decline is a public health crisis.
It seriously upsets me that this has happened and continues to happen with every day that goes by.  It's gone a little much too far.  I guess Desserts With Benefits is my itty bitty contribution to help this crisis.  I wanted to provide, not only Americans, but everyone around the globe, healthy dessert options 🍦🍪🍩🎂 without the negative side effects of typical desserts — white flour, white sugar, excess oil, artificial ingredients…  sure, it all tastes good, but it sure ain't good for us.  In fact, it's detrimental.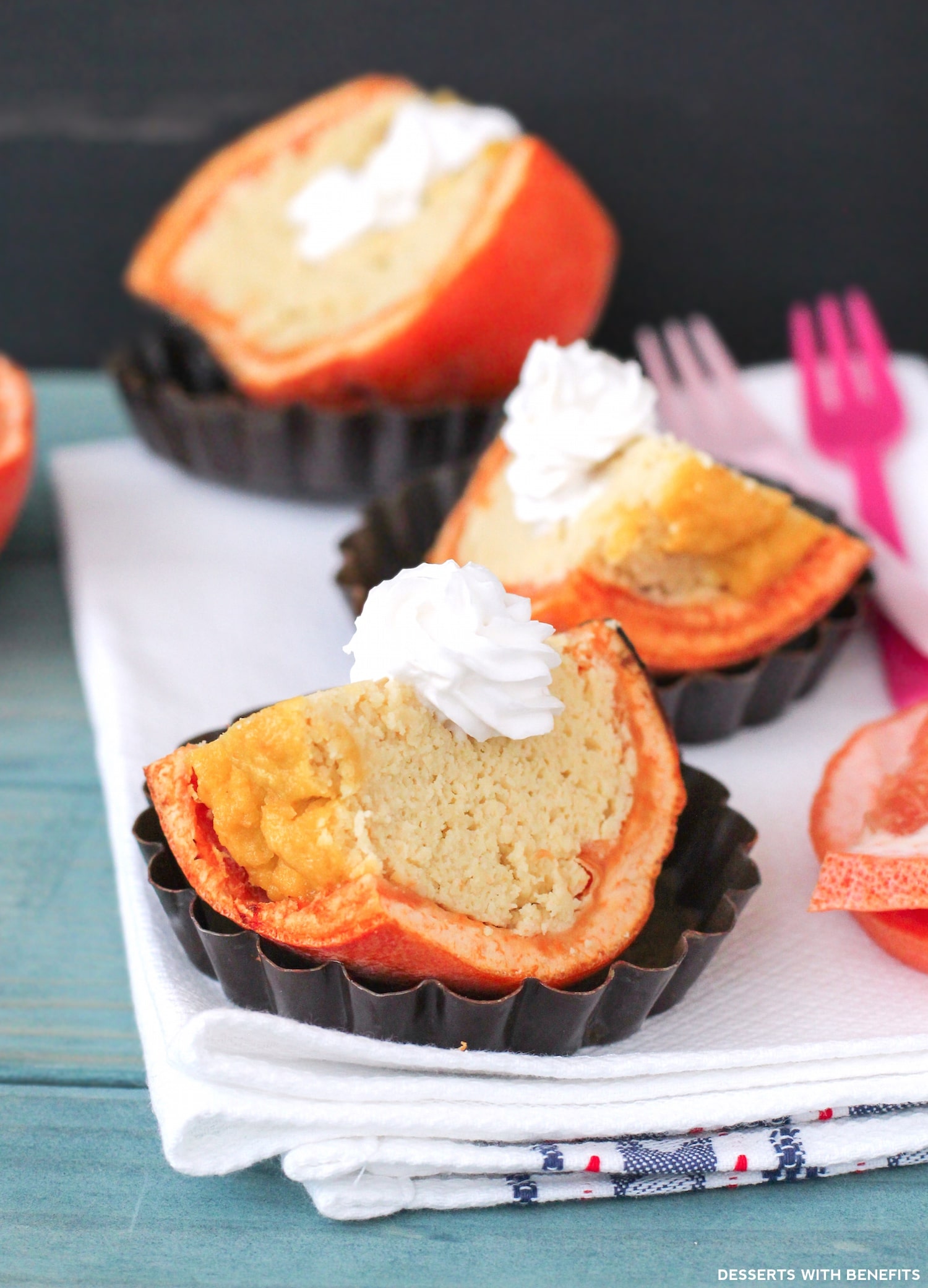 Clinical studies show that eating too many starches, carbohydrates and sugars can put people at risk for weight gain and diet-related health problems (e.g. diabetes).
The Department of Health and Human Services (HHS) and the U.S. Department of Agriculture (USDA) have guided us and our nutrition/health/food choices via the U.S. Dietary Guidelines for the last 30 years…  30 years too long.  The guidelines clearly aren't working.  With our steep decline in health and overall wellbeing, the guidelines that were made to help us really hurt us.
In America, I find that we (yes, we…  I do it too) tend to prioritize almost every other thing in front of our health — clothes, shoes, cars, fancy phones, expensive TVs.  It frustrates me.  I complain about a carton of organic, cage-free eggs costing me just $4, and about fair-trade coffee and chocolate costing nearly double of the conventional varieties…  yet, I don't have any trouble dropping $100 on a pair of sneakers?  THAT MAKES NO SENSE.  Please, someone slap me in the face 😤
Even more frustrating is the fact that the U.S. Dietary Guidelines recommends eating low-fat/fat-free foods and a TON of grains/starches/carbohydrates.  As if a loaf of white bread is better than fresh organic fruits and vegetables.  Pssshhhhht ✋ please, someone slap whoever made those guidelines in the face 😡
(You're gonna be doing lots of slapping! 😑😏)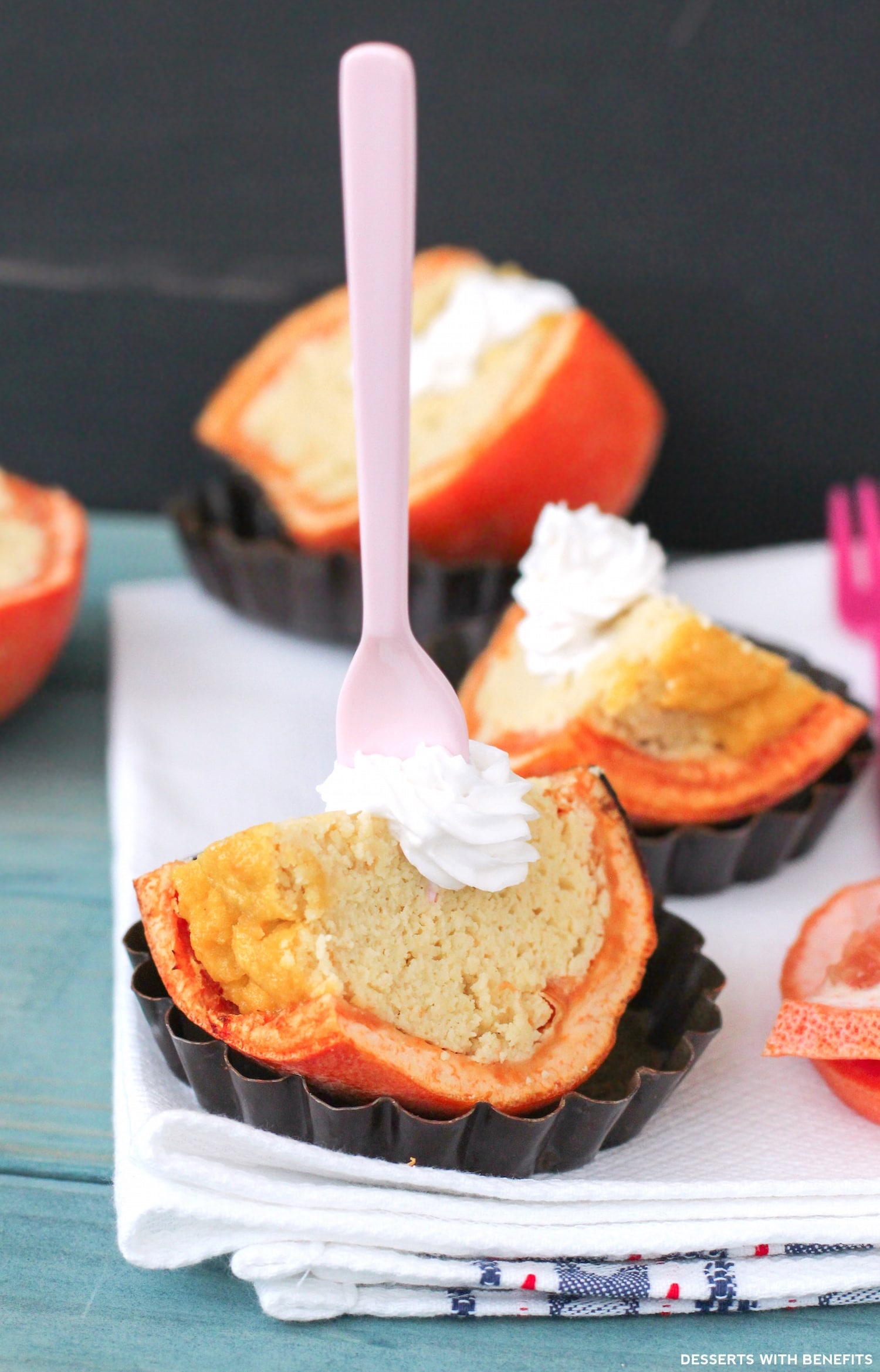 Thankfully, our knowledge about food and nutrition has grown a great deal.  Scientific research has progressed.  Some people are taking control of their health and reversing what was once an early death sentence to a long, healthy life.  Restaurants nowadays are offering more healthier options than ever before.  I just came back from visiting San Francisco and was totally shocked at their foodie scene.  The burger joints 🍔 promoted their organic, grass-fed meats.  The donut shops 🍩 promoted their organic, vegan ingredients.  The ice cream parlors 🍦 promoted their organic creams and natural ingredients.
We're seeing a food evolution.  And I love every minute of it!
We've discovered the negative effects of the 30-year-old U.S. Dietary Guidelines.  We know now that they just weren't based on quality clinical research, so they are being refuted and reversed.
We were once told to avoid eggs, avoid whole milk dairy and butter (and instead use hydrogenated oil-infested MARGARINE…  that's craziness 😱), avoid coconut oil, and eat a super low-fat diet because "it's good for us."  That low-fat/fat-free trend only made us consume more carbohydrates/refined starches, and food companies to dump sugar into every one of their products, causing more than just a few minor health problems.
Through many recent clinical studies and in-depth scientific research, we're being told it's actually okay to eat the whole foods that were placed on the U.S. Dietary Guidelines "off limits" list.  But, this new knowledge hasn't been acknowledged in the Dietary Guidelines…  yet (you'd think it would be, right?).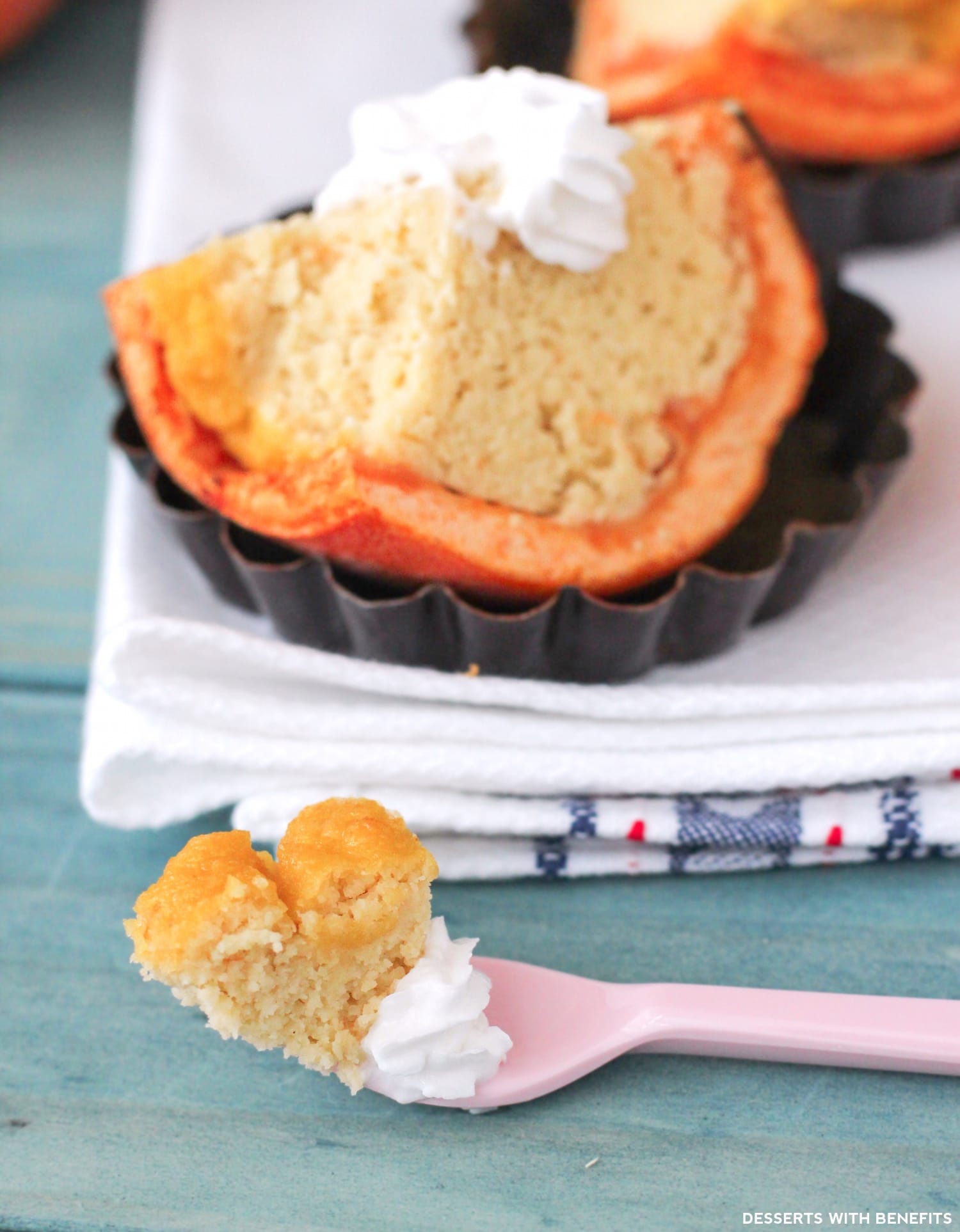 I think the safety and efficacy of all-natural, reduced carbohydrate/low carb diets should be incorporated into the U.S. Dietary Guidelines.  Of course, it depends on who you are and your activity level.  Every human being is incredibly unique, so what may "work" for one person may not necessarily "work" for you, and vice versa (always seek the advice of a physician and registered dietician where appropriate).
Demand that quality, scientific data determine the 2015 U.S. Dietary Guidelines (and not 30-year-old assumptions)!  I petitioned myself and sure hope you do too 🙌☺️
By petitioning, you are standing with a force of thousands and thousands and calling for serious change in America.  A change that's for the better.  Updated Dietary Guidelines can help combat obesity, save lives from diet-related diseases, and allow us all to live healthier, more balanced, active lifestyles 💪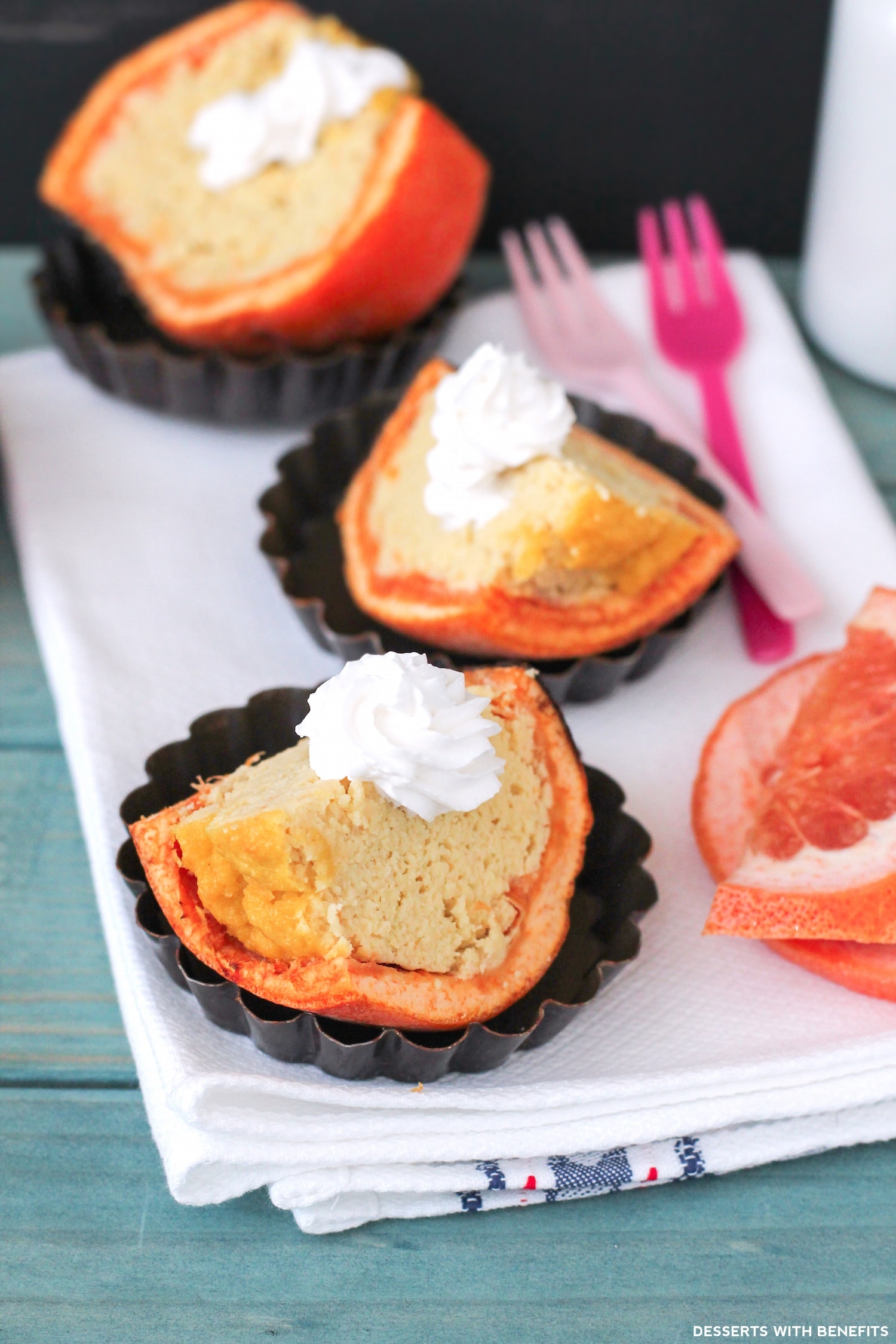 Healthy Grapefruit Yogurt Cake... Baked in a Grapefruit!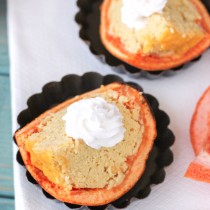 Ingredients:
3 Grapefruits (2 for the cakes, 1 for zesting)
56g (½ cup) Coconut Flour
48g (¼ cup) Granulated Erythritol
¾ tsp Double-Acting Baking Powder
⅛ tsp Salt
82g (⅓ cup) Unsweetened Applesauce
80g (⅓ cup) Unsweetened Vanilla Almond Milk
57g (¼ cup) Plain, Nonfat Greek Yogurt
2 Large Organic Eggs
1 packed tsp Grapefruit Zest
1 tsp Vanilla Extract
¾ tsp Stevia Extract
½ tsp Natural Butter Flavor
Directions:
Preheat your oven to 350 degrees Fahrenheit and line a jelly roll pan with foil.  Place 2 mini tart molds on the pan.
Slice the tops off of 2 grapefruits (slice the top 1/4 off).  Using a spoon, swirl inside the grapefruit to separate the segments from the pith.  Scoop the fillings into a bowl (snack on it while you make the cake!).  Use a spoon to get any other portions of the filling out (be careful not to scrape off the pith).  Place the empty grapefruits into the mini tart molds so that they stand upright.
In a small bowl, whisk together the coconut flour, erythritol, baking powder and salt.
In a large bowl, whisk together the applesauce, milk, yogurt, eggs, zest and extracts.  Whisk vigorously until the entire mixture is even.
Dump the dry ingredients over the wet ingredients and whisk vigorously so that there are no clumps.  When the mixture is even, carefully pour the batter into the grapefruit molds.  It should fill up about half of the grapefruits, but don't worry, it'll rise to the top as it bakes.
Bake for 65 minutes, or until the surface of the cakes spring back when tapped.  Let cool completely.  Slice the grapefruits in half and serve!
If you want to serve this cake with a delicious icing, this All-Purpose Vanilla Bean Icing is THE way to go 👍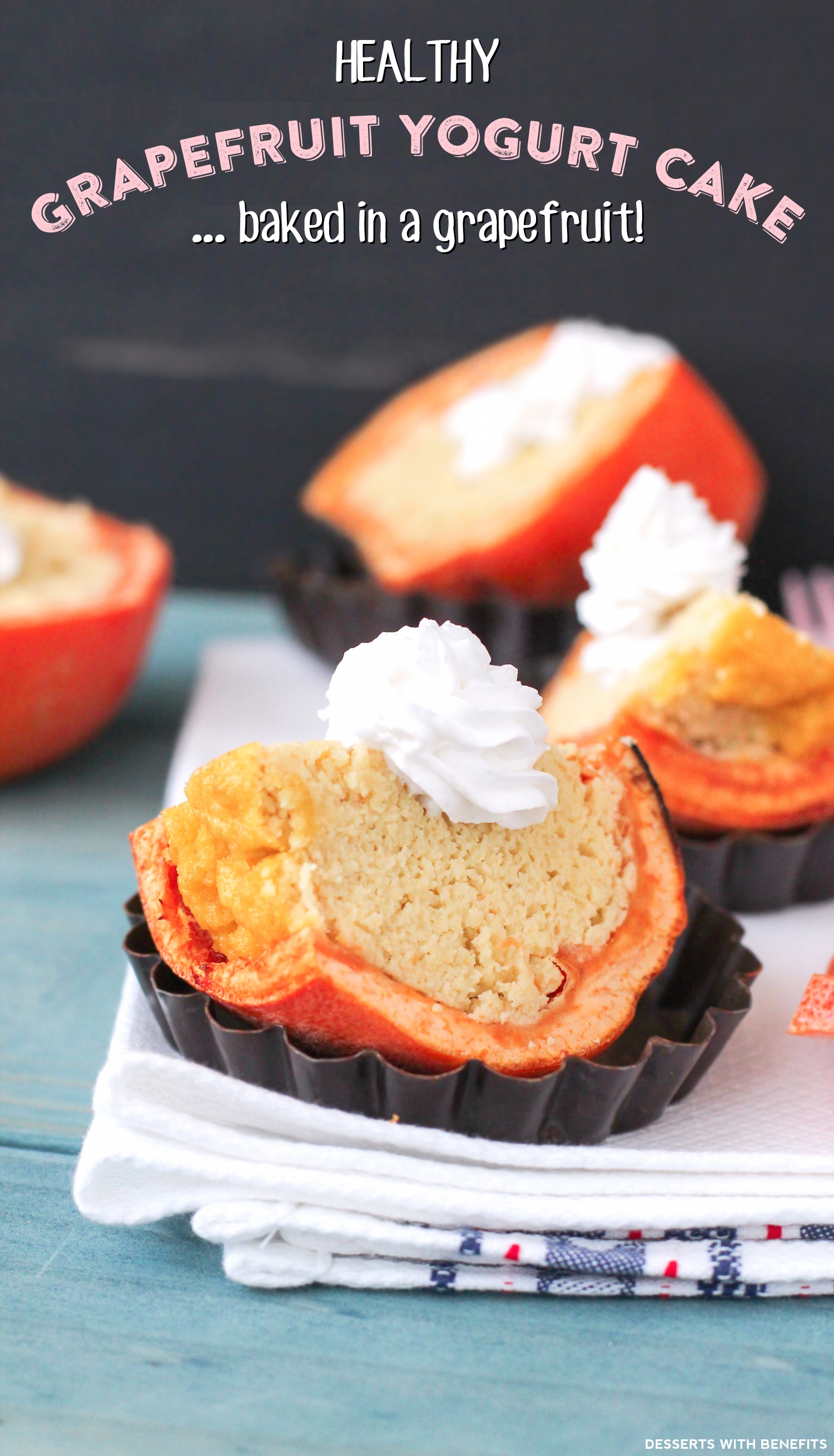 I hope you enjoy the cake recipe!  🙏
.