Healthy Microwaveable Blueberry Quinoa Flake Muffins
Healthy Microwaveable Blueberry Quinoa Flake Muffins — dense, moist, berry-ful breakfast "muffins" that you can make in a few minutes flat!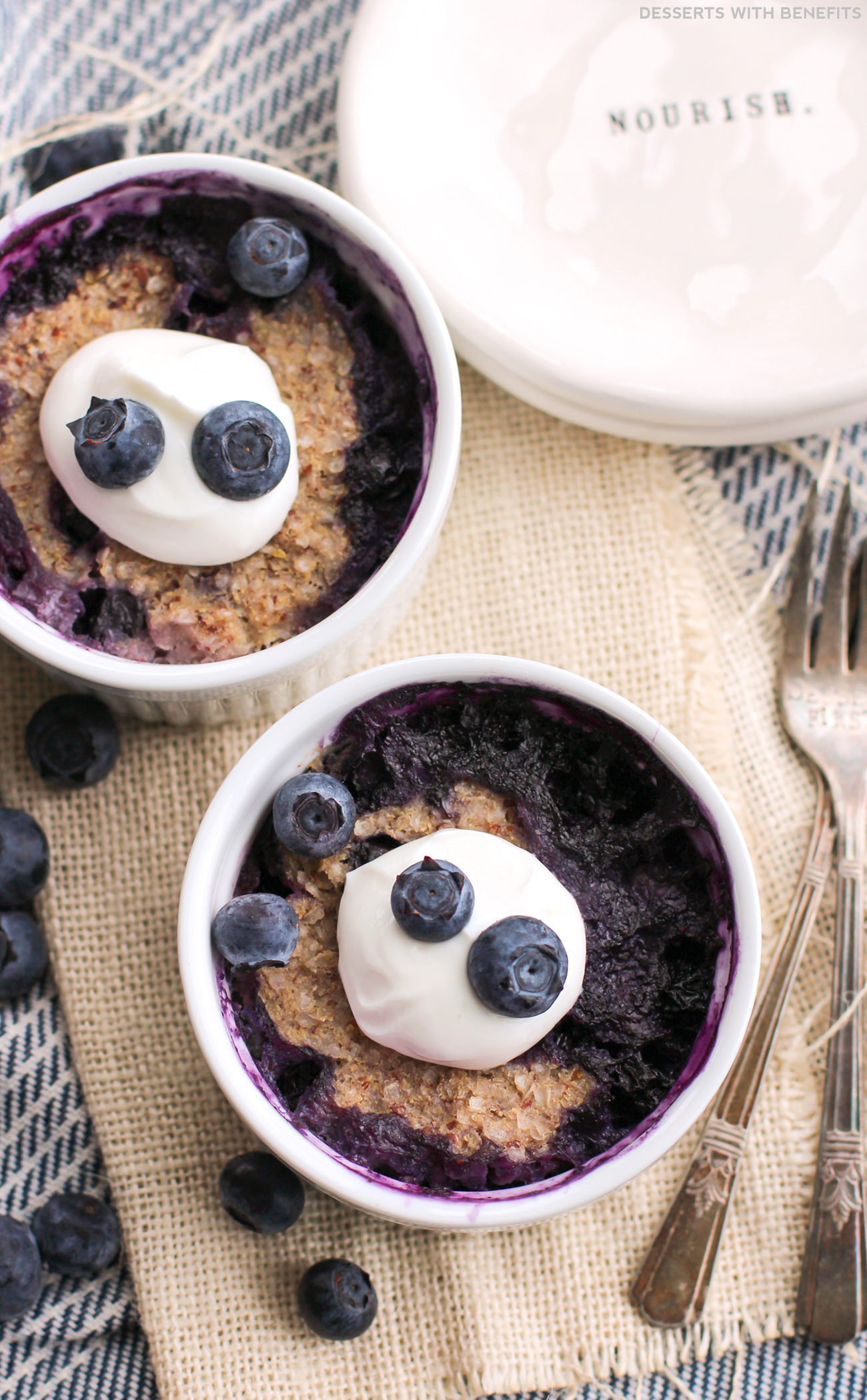 Made with quinoa flakes instead of refined flour, these nutritionally balanced muffins will power you through your day  💪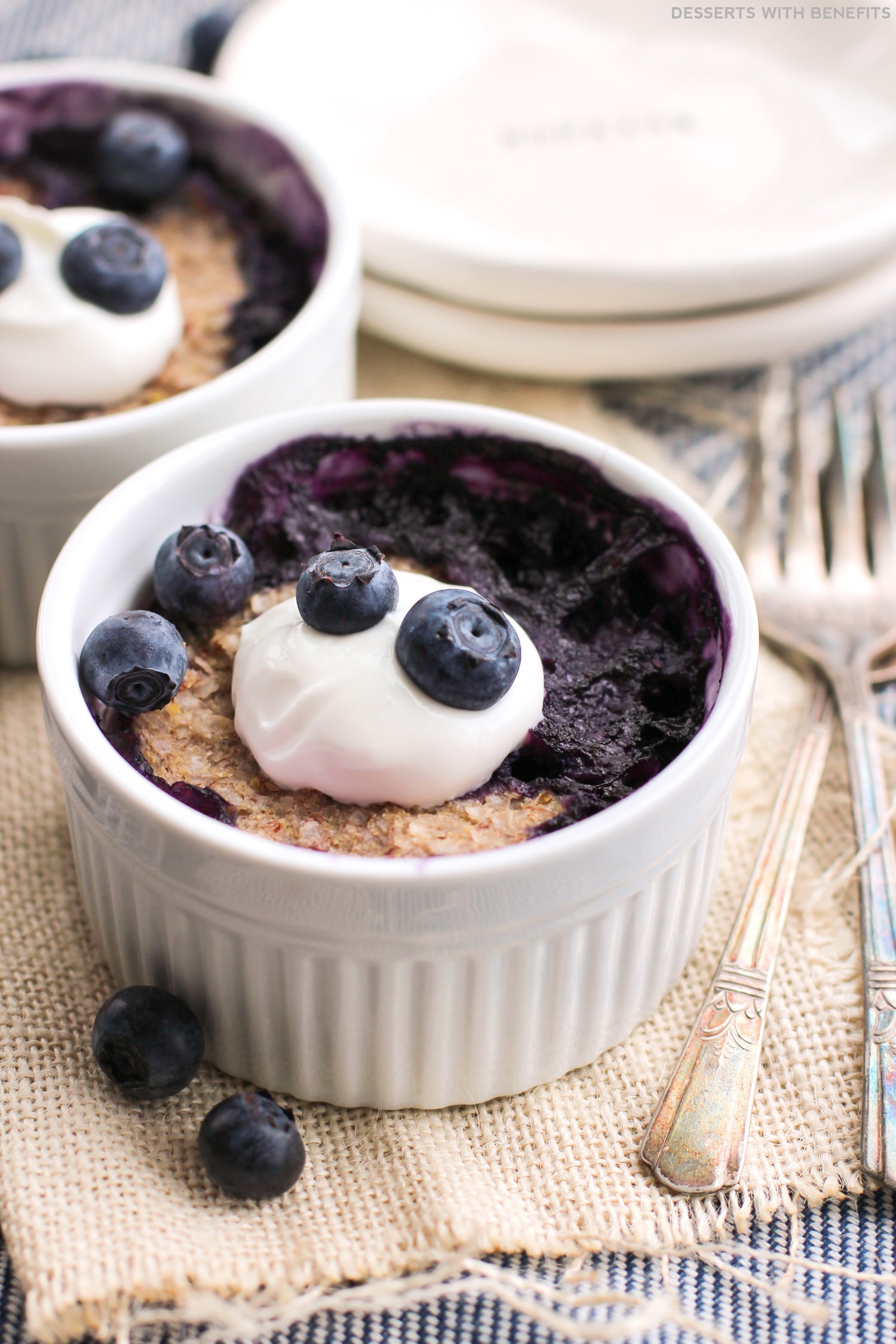 Each muffin has just 150 calories and 3.5g fat, plus 4g fiber and 5g protein!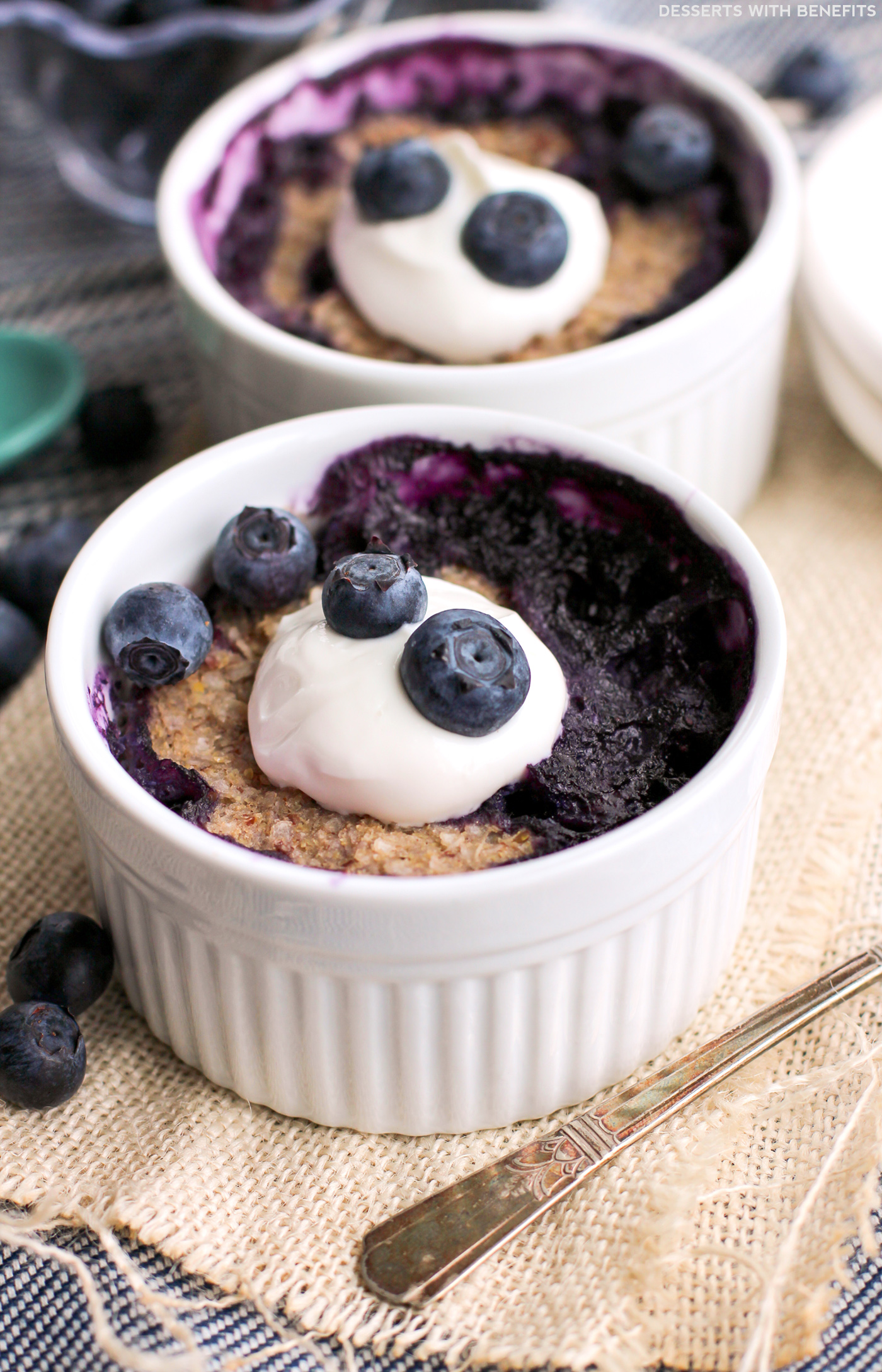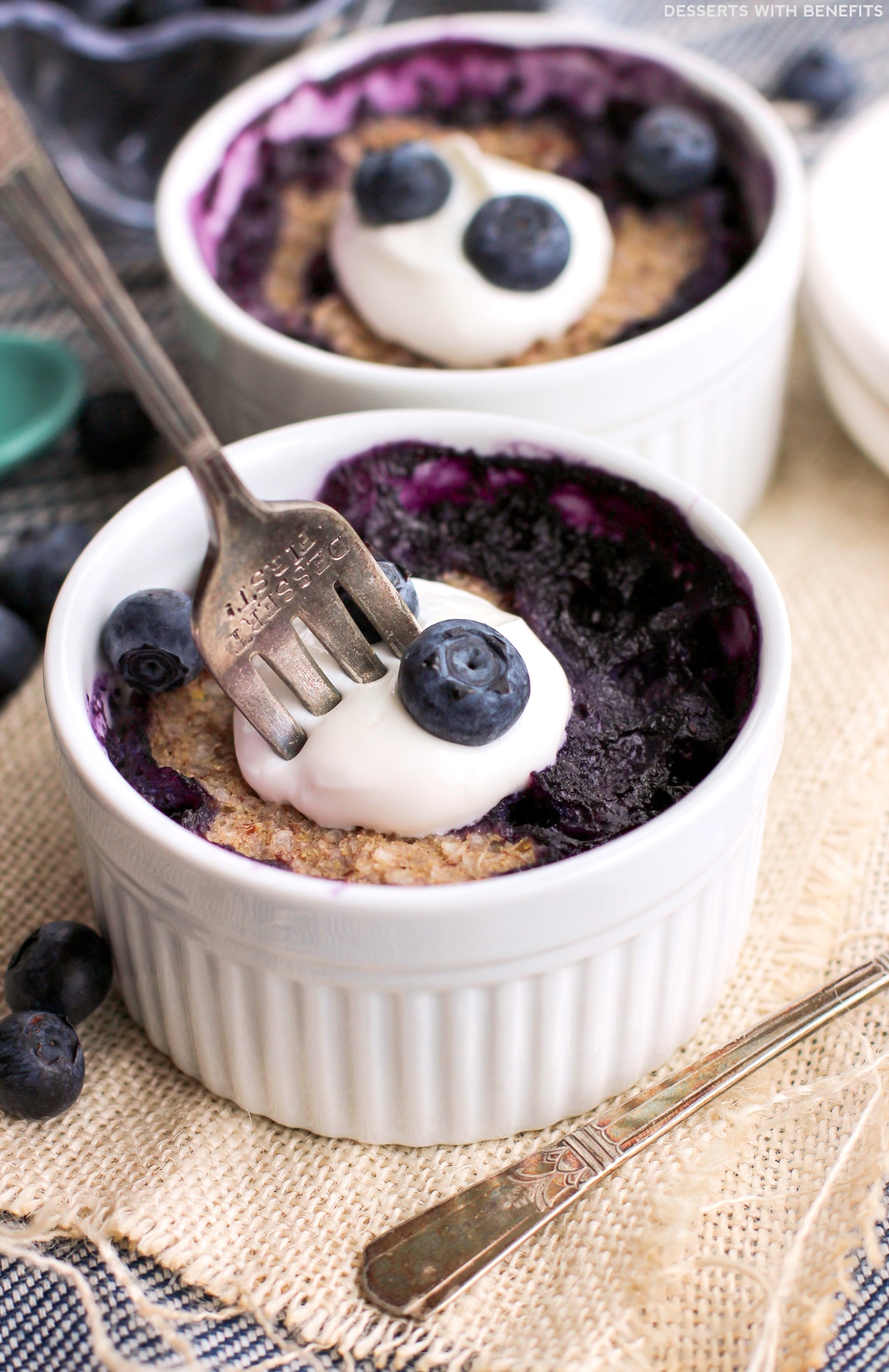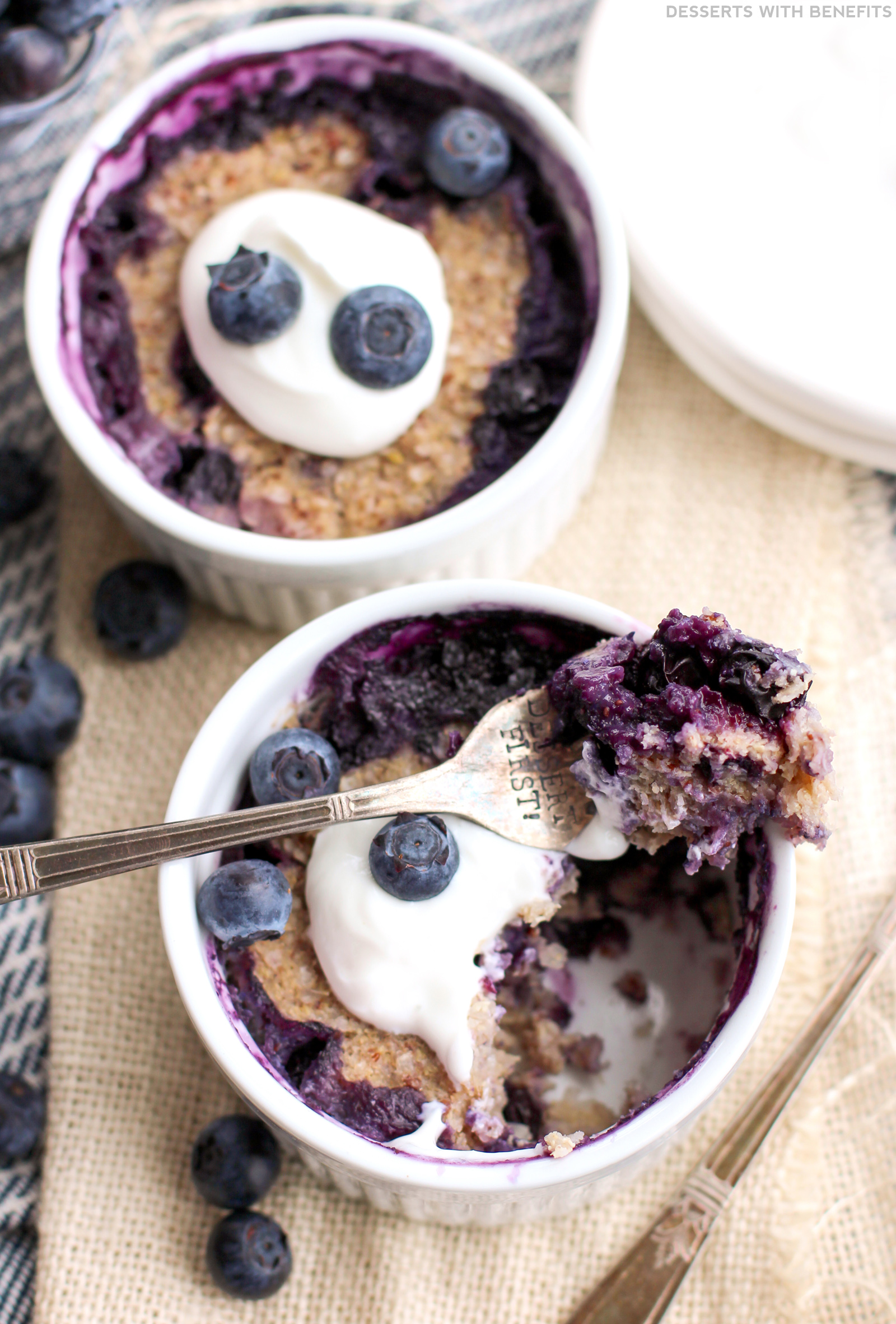 Healthy Microwaveable Blueberry Quinoa Flake Muffins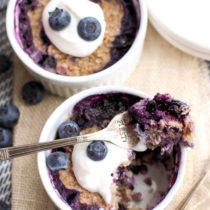 Ingredients:
Directions:
In a bowl, stir together the frozen blueberries, milk and vanilla.
In another bowl, whisk together the quinoa flakes, flaxseed meal, sweetener and salt.  Dump the dry ingredients into the wet ingredients and stir together until fully incorporated.
Spray 2 ramekins (mine were 3½" in diameter) with cooking spray and scoop in the batter.  Microwave for 4 minutes, or until the surface of the muffins spring back when tapped.  Let cool, then enjoy!
Be sure to follow @DessertsWithBenefits on Instagram!  If you try this recipe, make sure to snap a picture of it, tag me @DessertsWithBenefits, and hashtag #DessertsWithBenefits.  I'd love to see it and feature you on #FanFaveFridays!
.
Here is the recipe's nutrition label:
This is a breakfast you can feel good about eating  🙌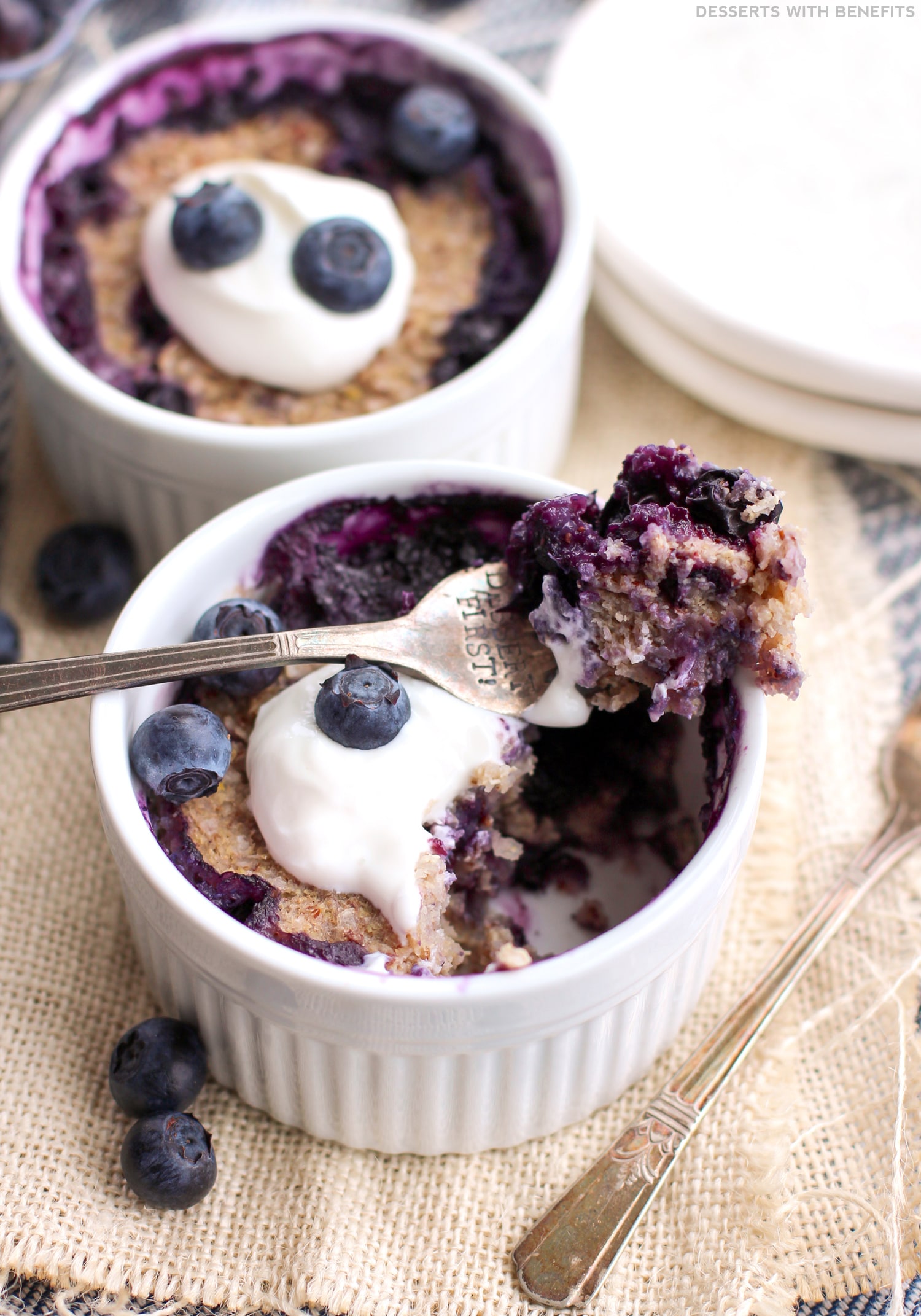 Did I mention the texture is pretty darn amazing?  It's like a mix between a super dense muffin and super moist baked oatmeal.  Served warm, it's comforting, sweet, and satisfying.  Juicy blueberries burst with each bite!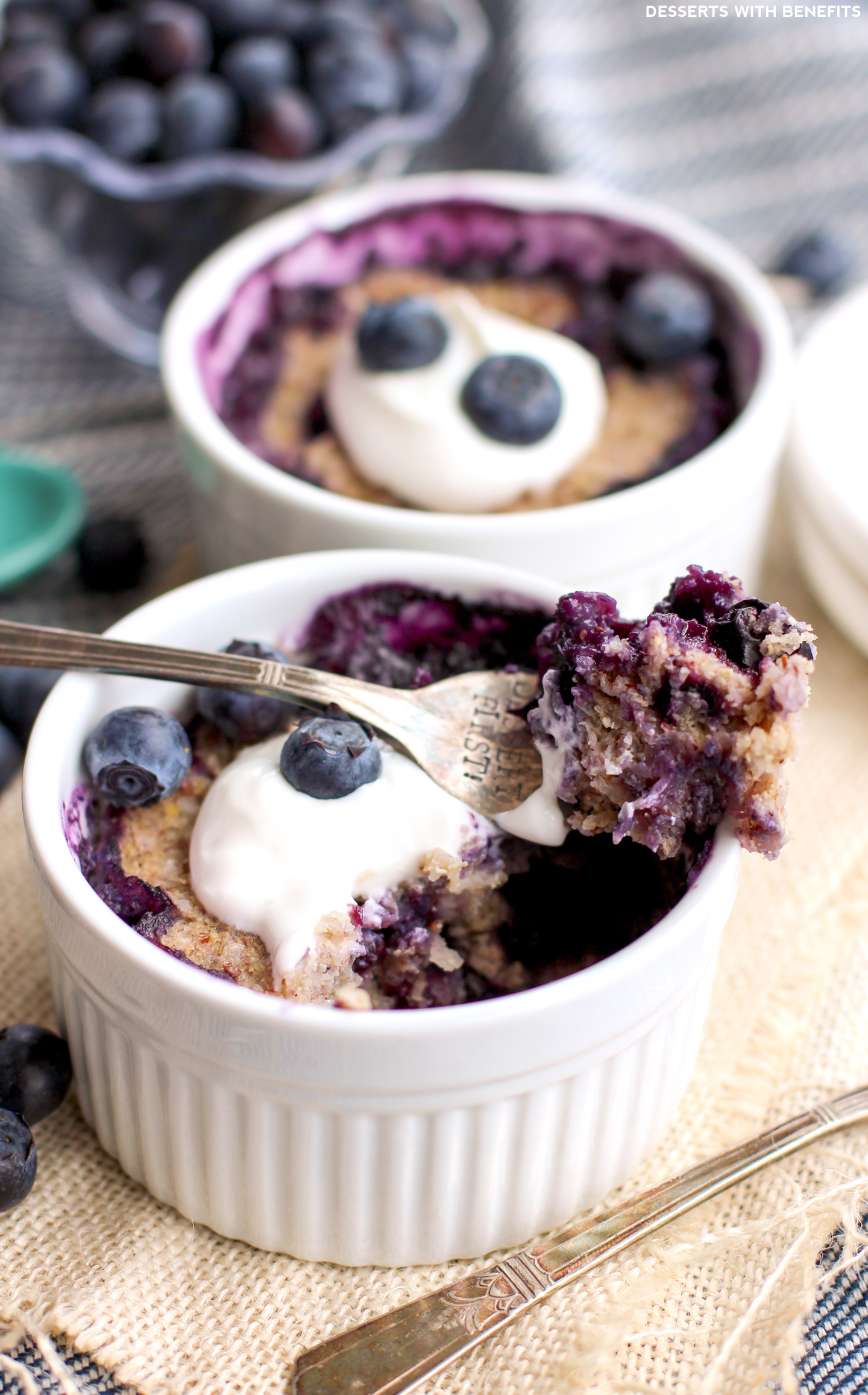 Enjoy!
.
– Jess
🎂🍴💕
.