Healthy Oatmeal Raisin Cookie Energy Bites
Healthy Oatmeal Raisin Cookie Energy Bites!  It's basically Oatmeal Raisin Cookie Dough that's breakfast-approved.  These energy bites are sweet and chewy and fudgy, yet flourless, refined sugar free, gluten free and vegan.  Thats right, no butter whatsoever.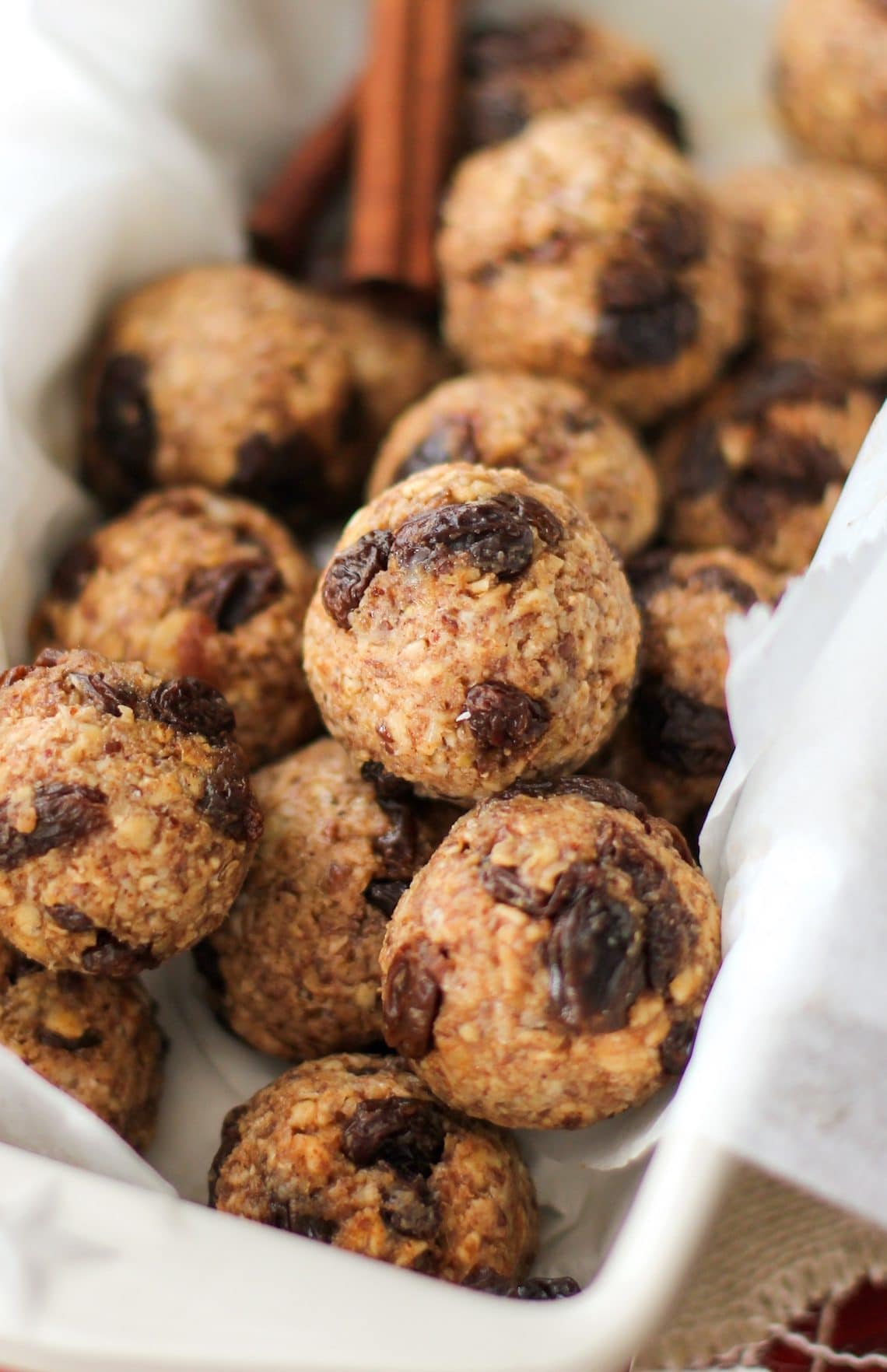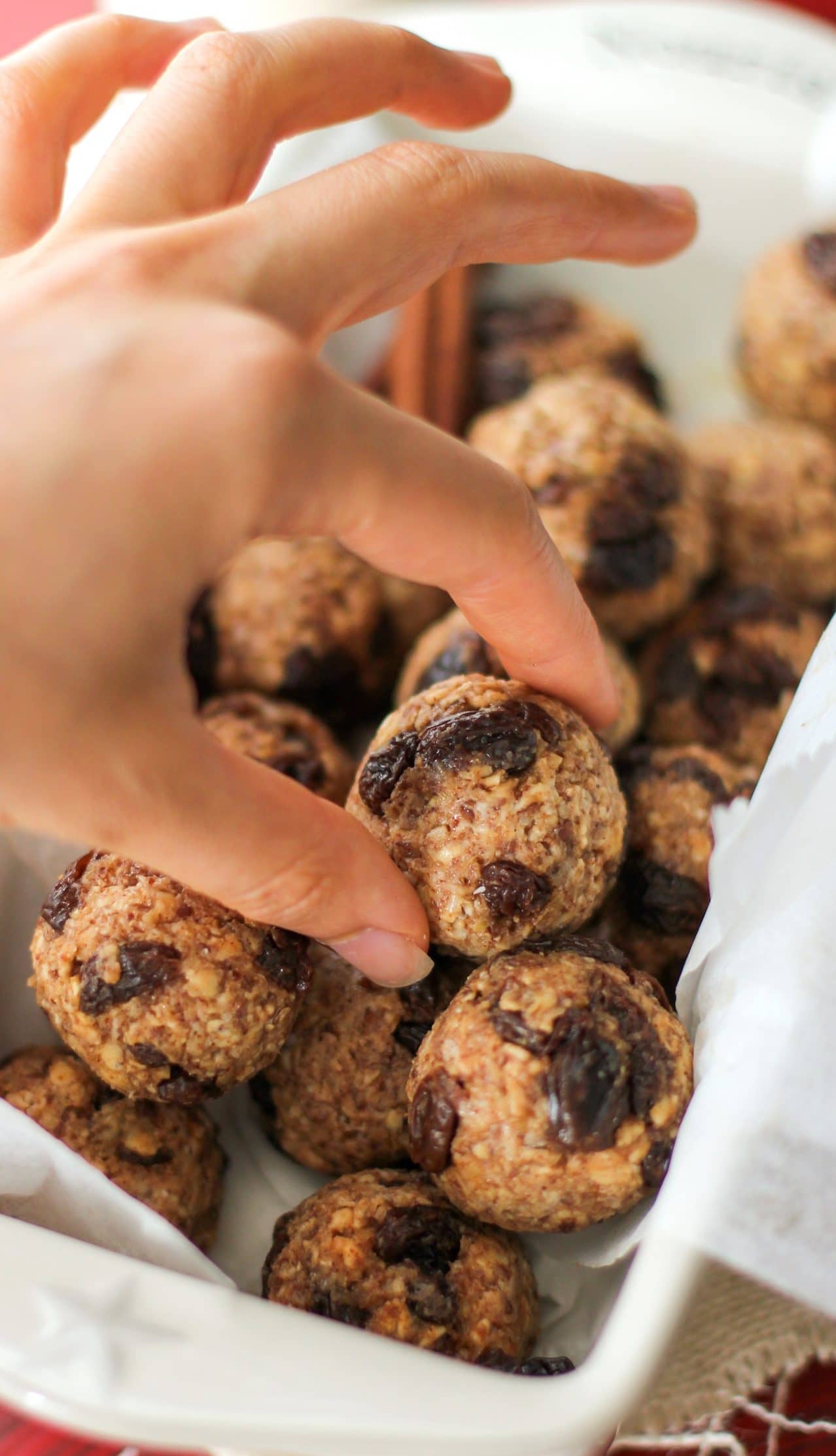 Would you rather have cookie dough or a healthy breakfast?  Ummm, obviously cookie dough, but now you can have the best of both worlds with these yummy cookie dough-like energy bites.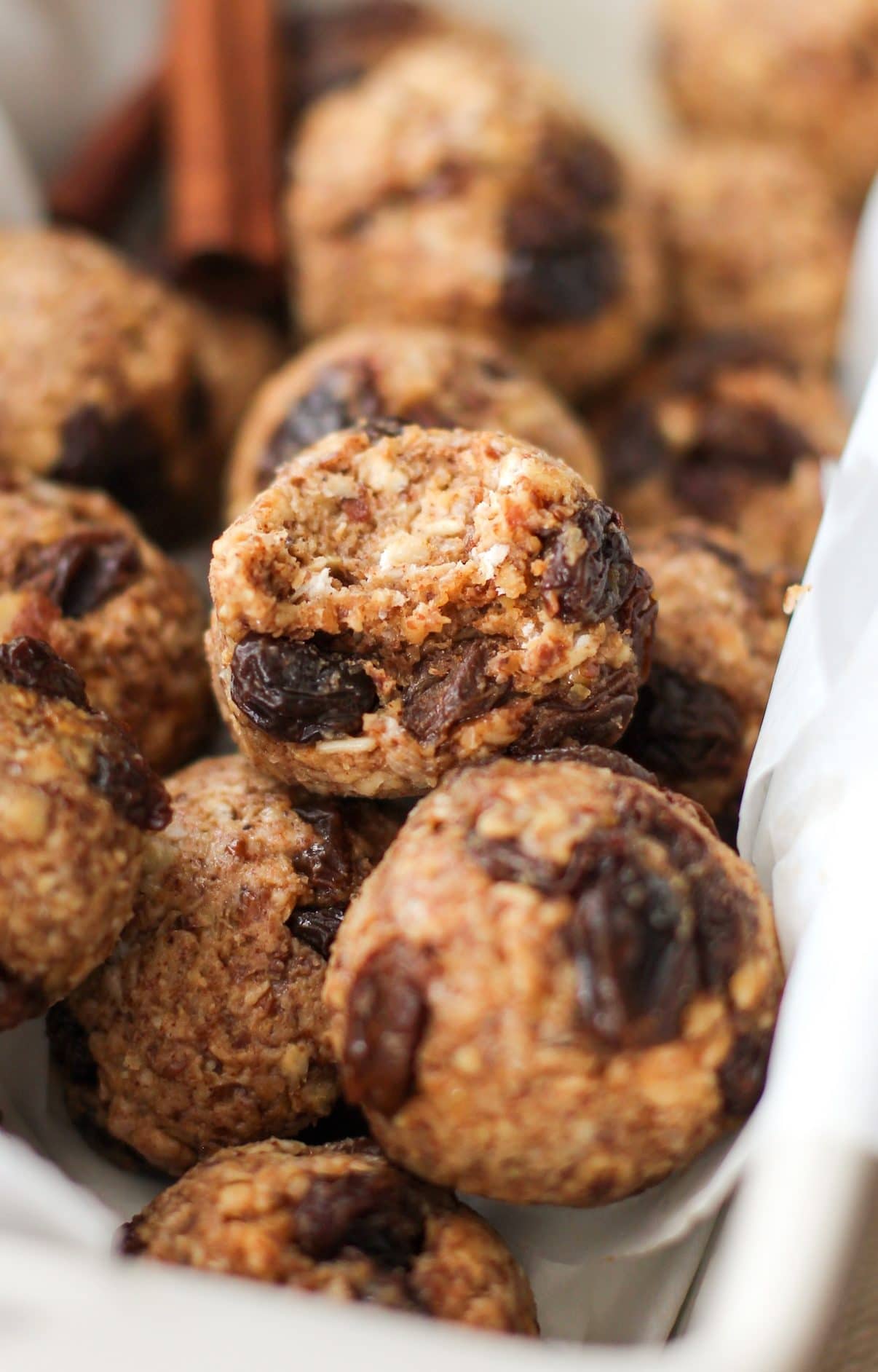 CHOMP!
Can you see the texture?  Amazingly fudgy and delicious, right?  *toots own horn*
There's nothing boring or bland about these babies.  Before I knew it, people were grabbing seconds and thirds.  For me, fourths.
These little energy bites are:
Rich, dense and chewy
Packed with ground cinnamon, almond butter, and juicy raisins
Slightly (eh, no…  completely) addictive
Demanding to be stuffed into your face
Healthy Oatmeal Raisin Cookie Energy Bites
Prep Time: 30 minutes
Cook Time: 0 minutes
Total Time: 30 minutes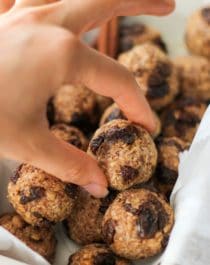 Fat per serving: 7.5g
Calories per serving: 200
Ingredients:
145g (1½ cups) Quick Cooking Oats
21g (3 tbs) Ground Flaxseed
1 tsp Ground Cinnamon
½ tsp Salt
120g (½ cup) Unsweetened Vanilla Almond Milk (or milk of choice)
85g (⅓ cup) Roasted Almond Butter
62g (¼ cup) Unsweetened Applesauce
2 tsp Vanilla Extract
1 tsp Stevia Extract
1 cup Raisins (you can chop them if you want)
Directions:
Line a cookie sheet with parchment paper.
In an electric stand mixer bowl fitted with a beater attachment, add all of the ingredients and mix on low speed until everything is incorporated.
Use a cookie dough scoop to portion the mixture out onto the cookie sheet.  Cover with plastic wrap and refrigerate overnight.
The next day, roll the cookie dough scoops into balls.  Enjoy!
.
Here is the recipe's nutrition label: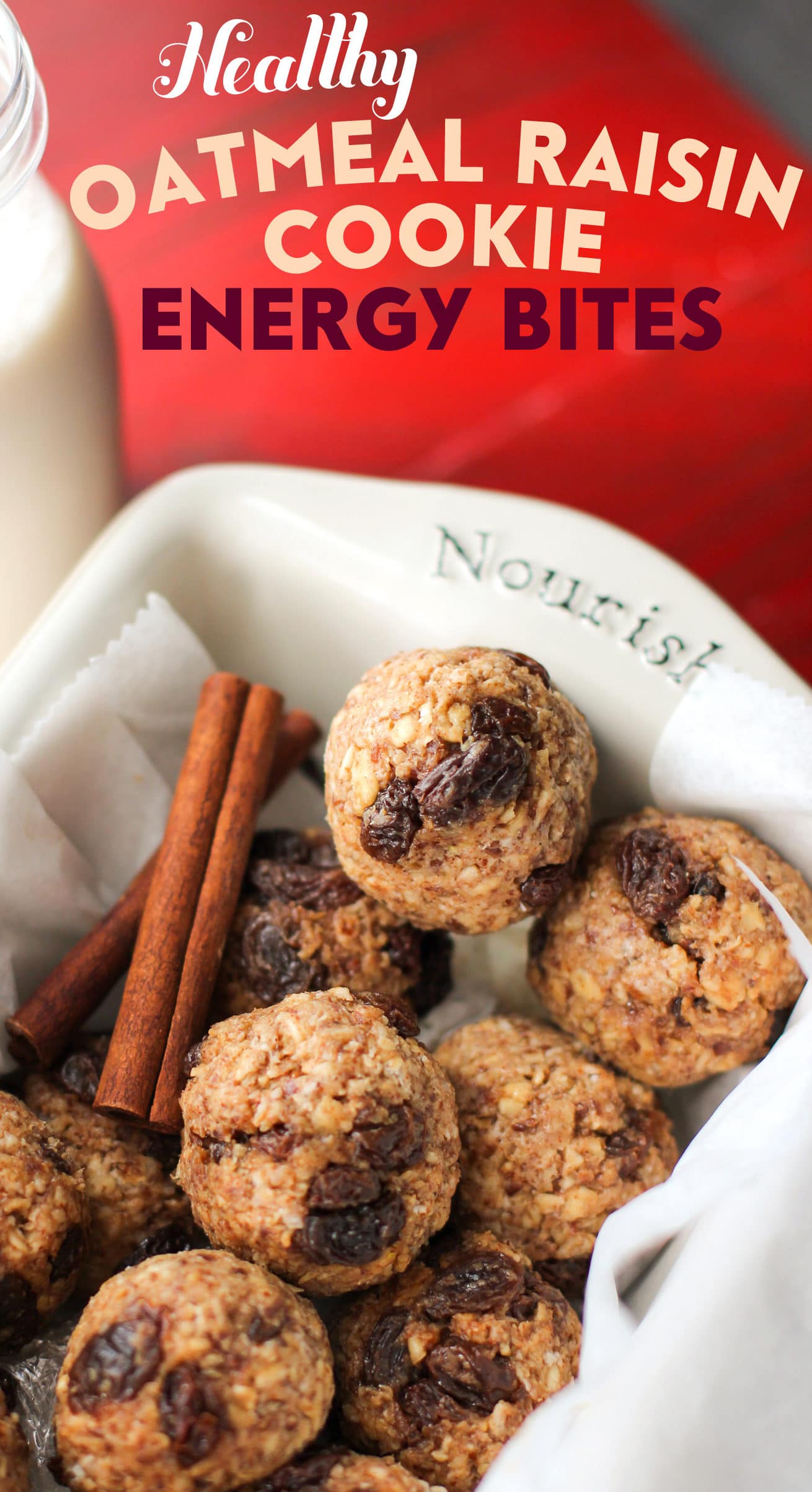 Start your week with these Healthy Oatmeal Raisin Cookie Energy Bites, and it's bound to be a great week.
.
With love and good eats,
.
– Jess
.