Healthy Pumpkin Swirl Brownies
These Healthy Pumpkin Swirl Brownies are comprised of an UBER fudgy brownie base studded with chocolate chips, and are topped with a rich, cinnamon-spiced, pumpkin cream cheese swirl.
Chocolate + Pumpkin = BEST OF BOTH WORLDS!
These brownies are delicious, addictive, and secretly good for you too.  You'd never guess these are sugar free, high protein, high fiber, and gluten free.

These are SO good, I'm basically morally obligated to share the recipe with you  😉
Who cares if it's September and no one else has had the guts to break out the pumpkin just yet.  If you're craving pumpkin as much as I was, YOU DO YOU AND YOU MAKE SOMETHING WITH PUMPKIN!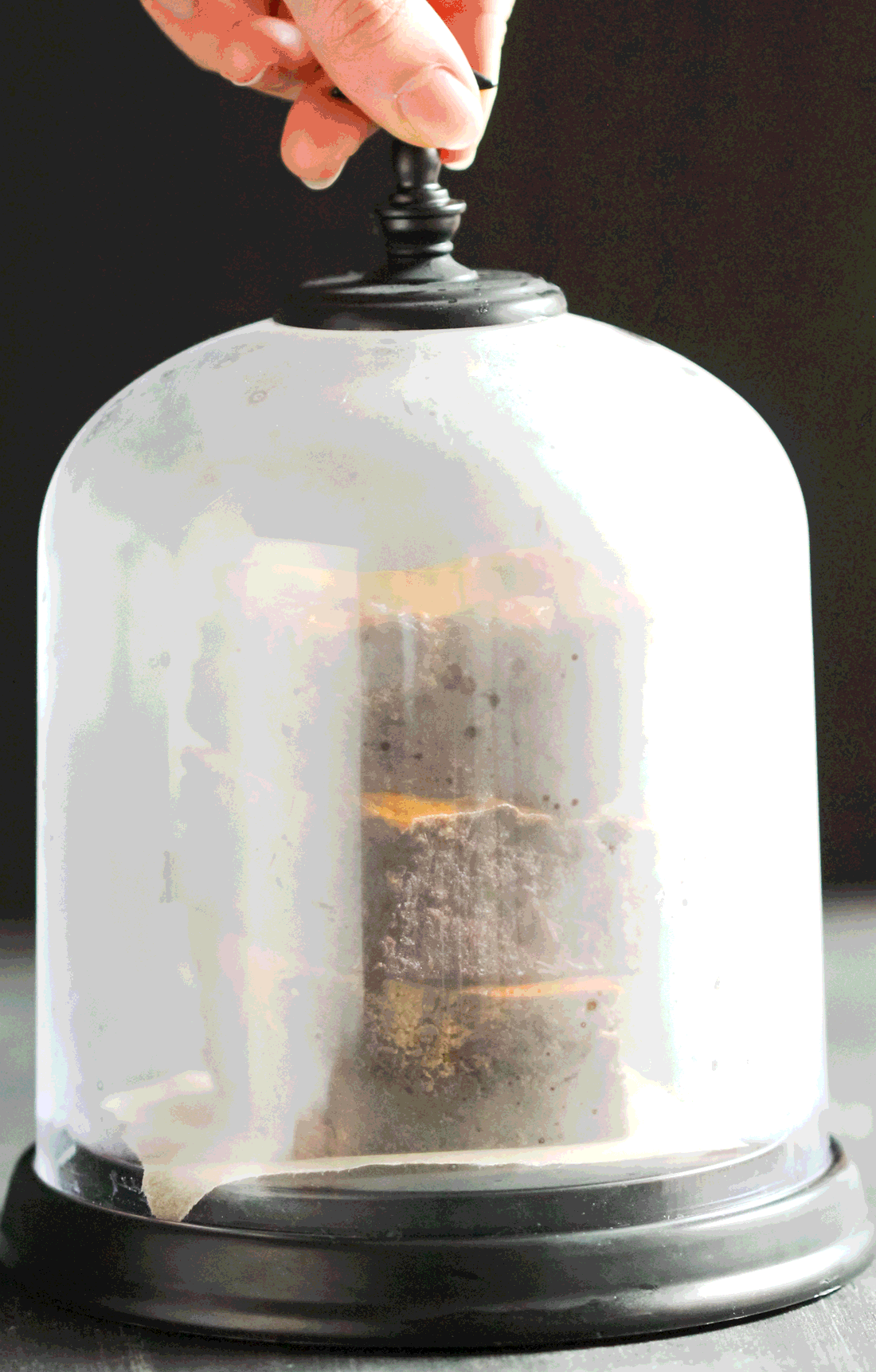 Healthy Pumpkin Swirl Brownies
Prep Time: 30 minutes
Cook Time: 45 minutes
Total Time: 1 hour 15 minutes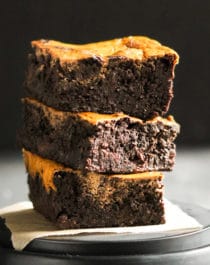 Ingredients:
Brownies:
one 15.5oz can Black Beans
1 cup Fresh Blueberries
46g (3 tbs) 100% Pure Pumpkin Puree
⅓ cup Unsweetened Vanilla Almond Milk
2 tsp Vanilla Extract
½ tsp Stevia Extract
96g (½ cup) Granulated Erythritol
50g (½ cup + 2 tbs) Unsweetened Natural Cocoa Powder
10g (2 tbs) Unsweetened Dark Cocoa Powder (or more natural cocoa)
34g (¼ cup) Sweet White Sorghum Flour
21g (3 tbs) Ground Flaxseed
1½ tsp Double Acting Baking Powder
½ tsp Baking Soda
¼ tsp Salt
Swirl:
2oz Neufchatel Cream Cheese, room temperature (or Low Fat Cream Cheese)
62g (¼ cup) 100% Pure Pumpkin Puree
1 Large Egg
½ tsp Vanilla Extract
¼ tsp Stevia Extract
1 tsp Ground Cinnamon
Directions:
Preheat the oven to 350 degrees Fahrenheit and line an 8×8" brownie pan with parchment paper.
Drain the can of black beans and pour the beans into a sieve.  Rinse well and drain off the excess water.
In a medium-sized bowl, whisk together the Swirl ingredients until completely smooth and even.  Set aside.
In a blender (I used my NutriBullet), add the black beans, blueberries, pumpkin puree, almond milk, vanilla extract, and stevia extract. Purée until smooth.
In a large bowl, whisk together the erythritol, cocoa powders, sorghum flour, flaxseed, baking powder, baking soda, salt, and chocolate chips.
Pour the blended mixture (scrape out as much as you can!) into the bowl with the dry ingredients and fold together with a silicone spatula.  Scoop the mixture into the prepared pan and spread it out.
Scoop spoonfuls of the Swirl mixture over the brownie batter and swirl it in using a butter knife.  Tap the pan a few times to flatten out the batter.  Bake for 45 minutes.  Let cool completely in the pan.
Completely wrap the brownies and refrigerate overnight.  Slice the following the day.  Serve and enjoy!  Store in a tightly sealed container in the fridge for up to 5 days.
Notes:
My can of black beans yield 280g after draining and rinsing.
All images and text ©
.
.
Here is the recipe's nutrition label:
Wait whaaaat??  Only 160 calories per brownie?!  Oh yes.  Plus, 8g of filling fiber, 6g of power-packed protein, and none of the added sugar.  YUSSSSS!
When like gives you lemons, you make lemonade.
When life gives you chocolate and pumpkin, you make these Healthy Pumpkin Swirl Brownies.
Duh.

Enjoy!
.
With love and good eats,
.
– Jess
.