Healthy Vegan Raspberry Curd
If you like lemon curd, you'll LOVE this sweet and tangy Raspberry Curd!  Perfect on toast, in yogurt, on pound cake, and more.  You'd never know it's sugar free, fat free, eggless, and vegan too!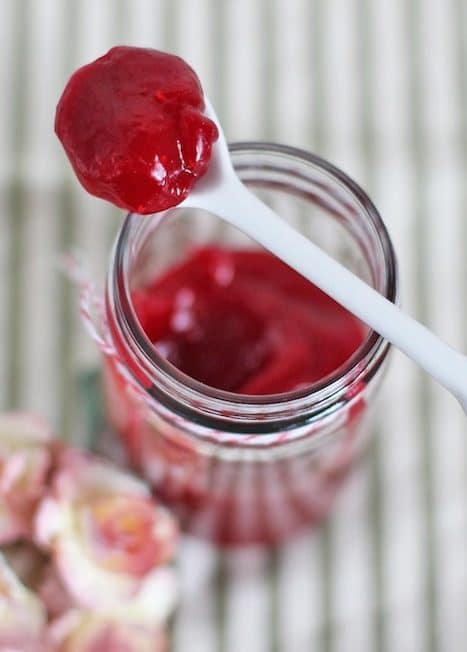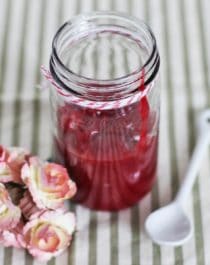 Print Recipe
Pin Recipe
Healthy Raspberry Curd
Instructions
For the Raspberry Puree:
Thaw frozen raspberries until soft and easy to handle. Dump about 2 cups of the raspberries into a fine mesh strainer and press the mixture until the liquid has come out and seeds are left in the strainer. It should look like a seedless raspberry sauce right now.
For the Curd:
In a small pot, whisk together all the ingredients and place over medium heat.

Whisk occasionally, and when mixture starts to bubble/thicken, whisk constantly for about 5 minutes. When mixture is thick/goopy, remove from heat and let cool on the counter.

Whisk every 5-10 minutes or so as it cools, and when it is cool enough to handle, scoop into a jar and refrigerate to store.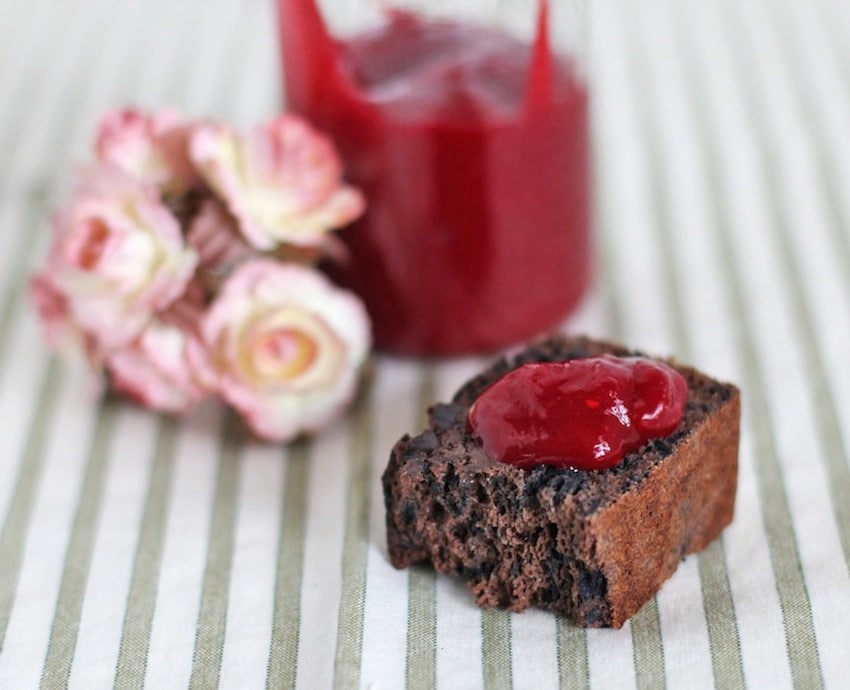 I spread some on a slice of homemade chocolate-blueberry cake loaf.
And it was absolutely delicious  🙂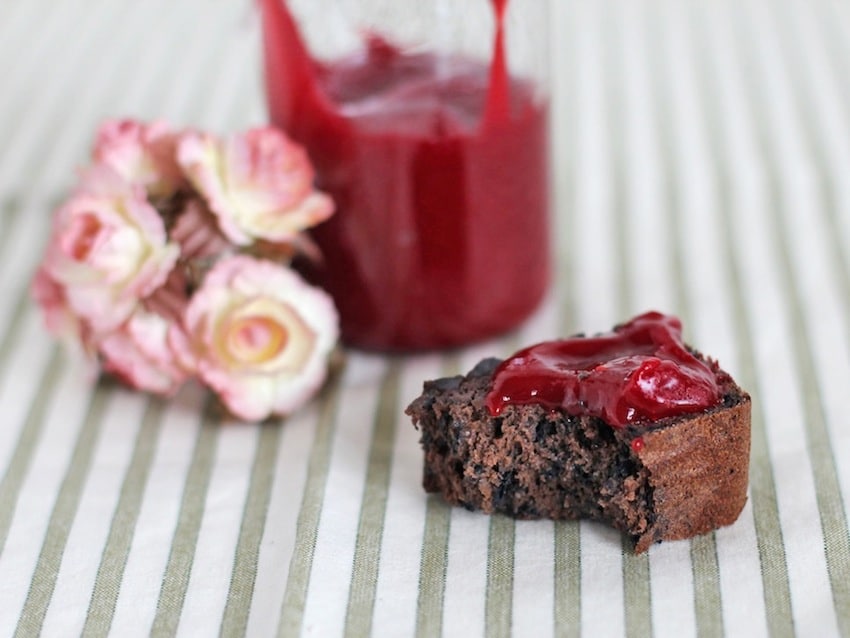 I've made plenty of fruit curds lately, I'm obsessed.  I go through each batch so quickly (just like I do with all jams and jellies) because every flavor I make is healthy and good for you.  They are all free of refined white sugar!
This raspberry curd is sweet and wonderfully tart, perfect for topping toast, oatmeal, yogurt, and it is an amazing addition to a slice of vanilla cake.  You can probably even replace sugar-filled jellies in PB&Js with this healthy recipe!  You will find any (and every) way to use this spread in as many meals as you can, it is that addicting.
.
With love and good eats,
.
– Jess
.