Healthy Samoas Overnight Dessert Oats
Healthy Samoas Overnight Dessert Oats — get all that delicious chocolate-coconut-caramel flavor of the classic Girl Scouts cookies, but without all the high-fructose corn syrup, trans fats and artificial ingredients.
These oats are sweet, rich, decadent and addicting, it's hard to believe this is a guilt-free breakfast!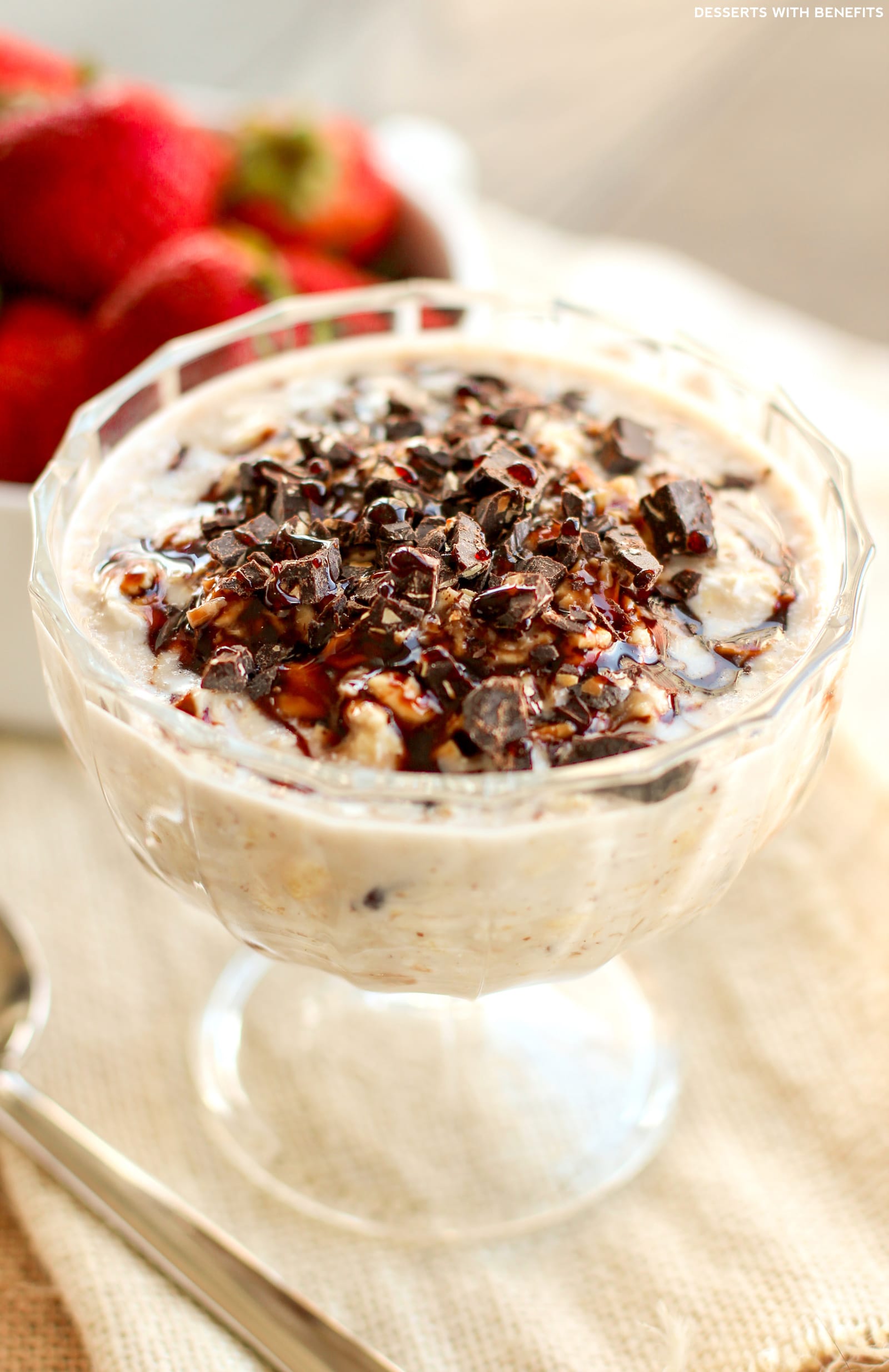 Here we've got a bowl of coconut oats, and you top it off with a drizzle of caramel and some (or lots!) of chopped chocolate.  Cuz you a boss like that.  I chopped up a few squares of a handy bar of 72% cacao chocolate with almonds.  And I regret that 0%.
Wanna know the best feeling in the world?  Knowing that THIS chocolatey, caramelly, coconutty Samoas Overnight Dessert Oats glory is patiently waiting for you in the fridge come morning time.
Healthy Samoas Overnight Dessert Oats
Prep Time: 5 minutes
Cook Time: 0 minutes
Total Time: 5 minutes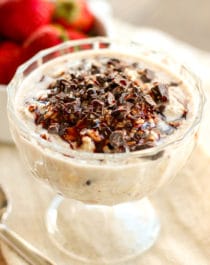 Fat per serving: 11g
Calories per serving: 330
Ingredients:
½ cup Old Fashioned Rolled Oats
1 tbs Unsweetened Shredded Coconut
1 tsp Ground Flaxseed
pinch Salt
⅔ cup Unsweetened Vanilla Almond Milk
½ tsp Vanilla Extract
½ tbs Chopped Chocolate (I used 72% Cacao Dark Chocolate with Almonds)
2 tsp Date Caramel Sauce or Homemade Caramel Sauce
Directions:
In a bowl, stir together the oats, coconut, flax, sweetener and salt.
Stir in the milk and vanilla.  Cover and refrigerate overnight.
In the morning, sprinkle on the chocolate and drizzle on the caramel.  Enjoy!
All images and text ©
.
.
Here is the recipe's nutrition label:
Look at all that protein, fiber, healthy fats and complex carbs!  This decadent bowl of oats will fill you up and satisfy your sweet tooth.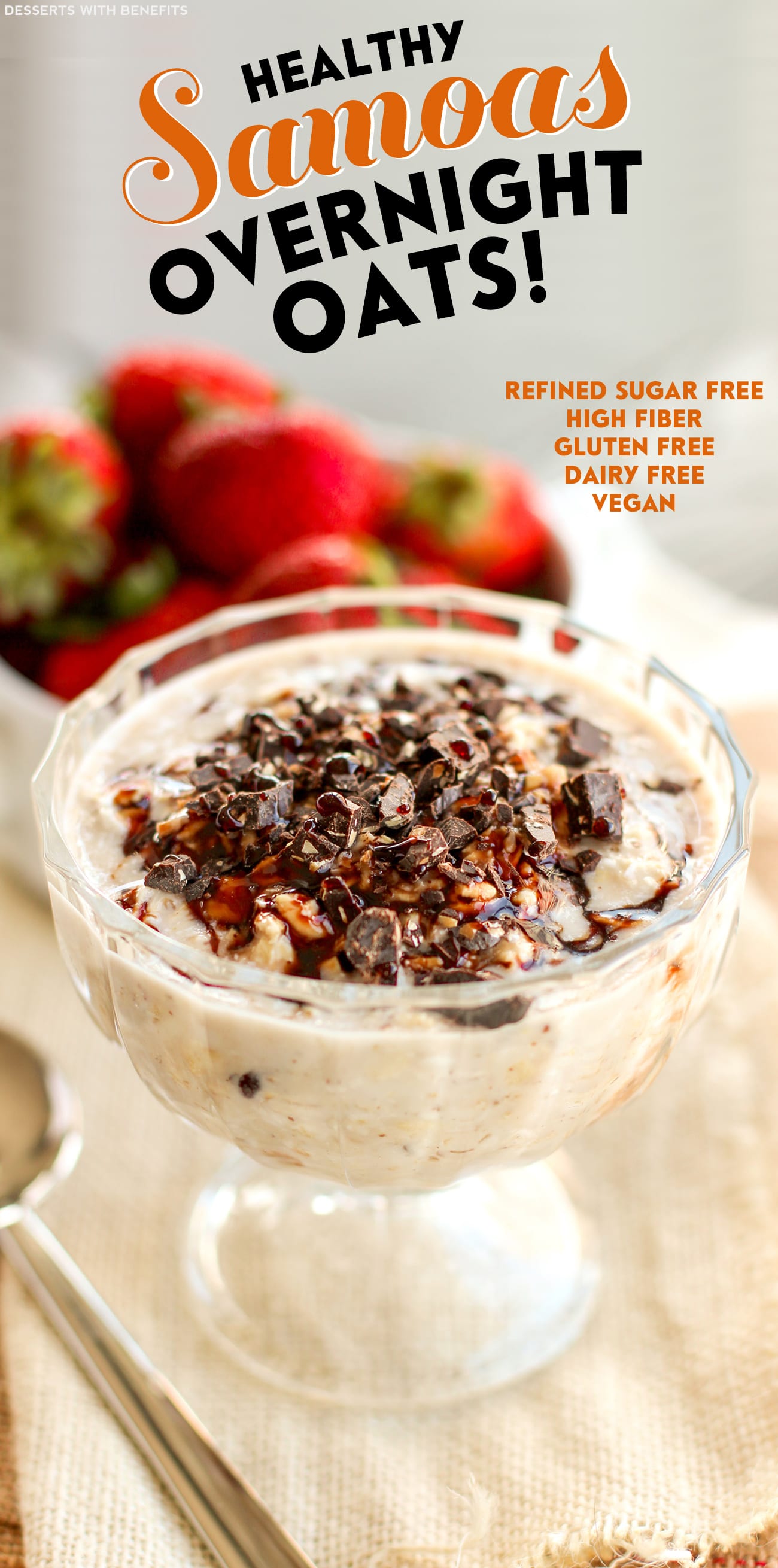 Healthy Samoas Overnight Dessert Oats — if you're in the mood for chocolate, coconut, caramel bliss, this recipe is for YOU!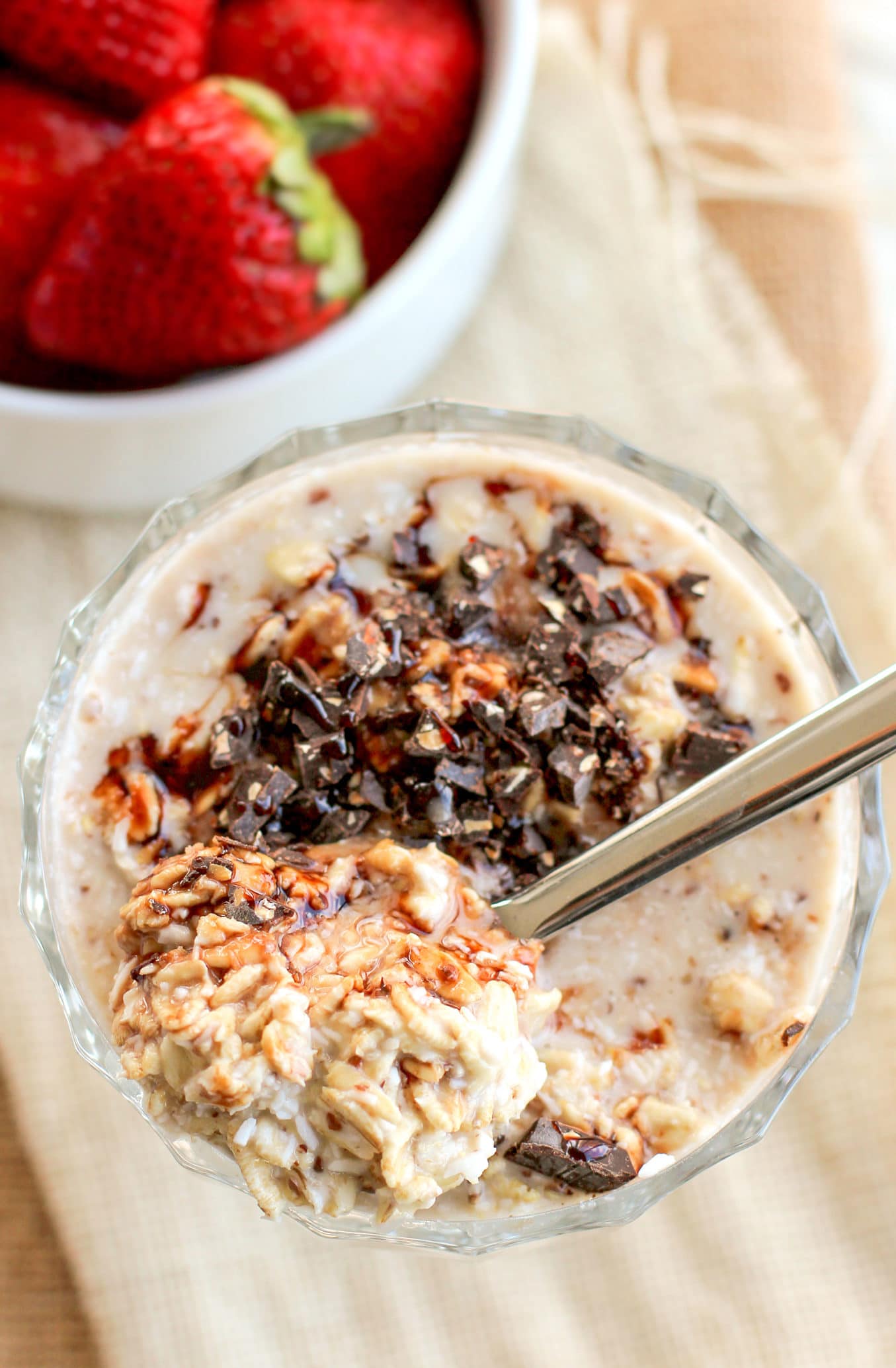 .
– Jess
.