Healthy Single-Serving Banana Microwave Cake
Have I told you that I've been suuuuuper busy lately? 😫
Yes?
Okay, well I'm telling you again! 😏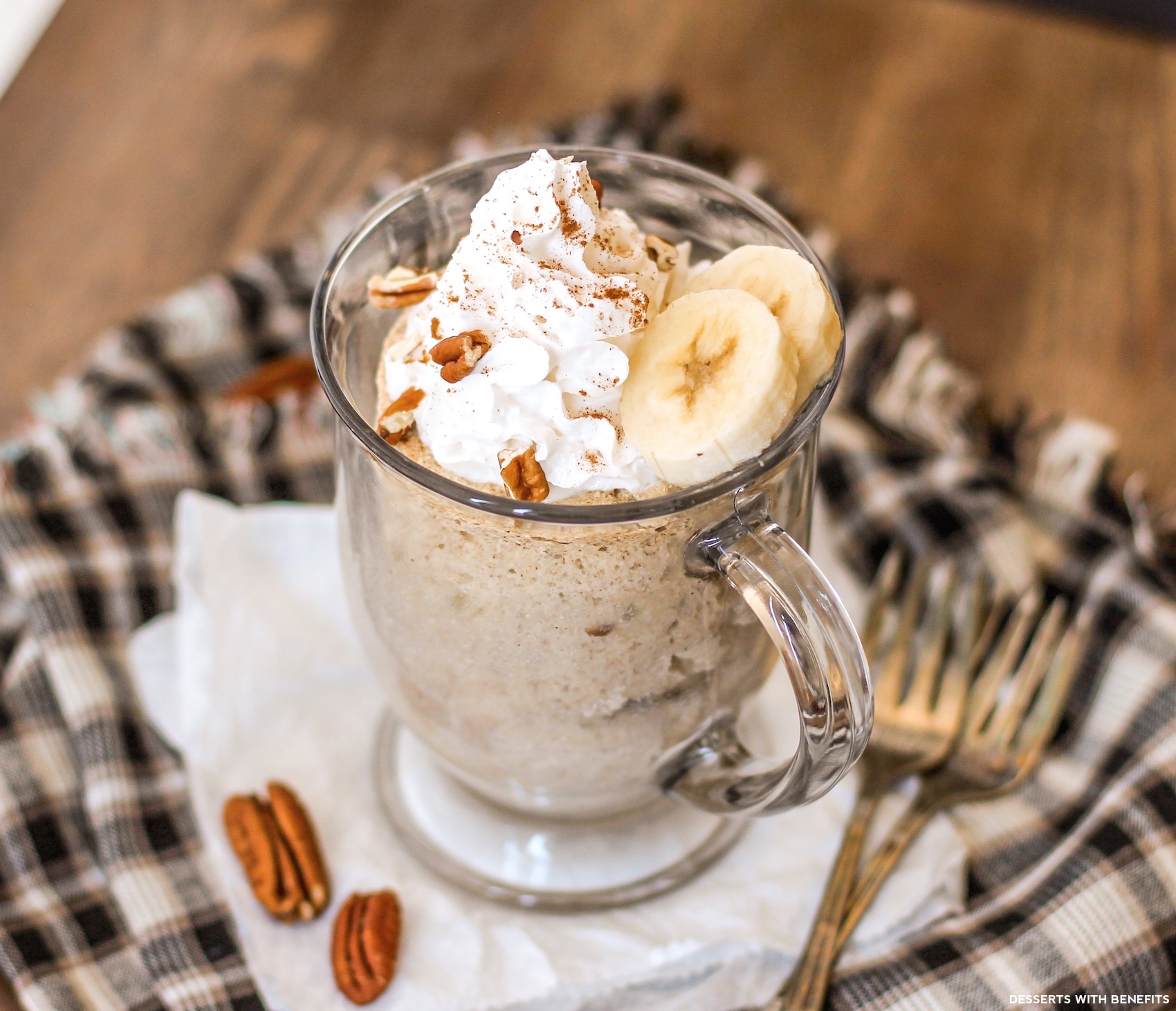 I feel like a walking zombie I'm so exhausted.  I'm just going through the motions.
For 2 months, I worked the graveyard shift at the restaurant I work at.  That's 10pm to 6am.  I didn't mind it because, as bakers, we get unlimited coffee (YASSSS ☕️), and because my dog can sleep through the night without needing to be let out or needing to go on a walk.
Now, for the last week or so, I've been working the morning shift.  That's 4am to 12pm.  Switching my schedule around, literally night and day, was pretty tough…  but something hilarious (and hilariously embarrassing) came out of it.
On Sunday when I got home from work, I was super hungry and super tired.  I shoved food in my face and plopped on the couch with Cherry.  I fell right asleep and woke up around 3pm.  I ate again, then accidentally fell right back to sleep (oops).  I woke up at 6:30, and my shift starts at 4:00.  So I freaked out, texted the baker I was supposed to work with, and rushed out the door.  When I got to the restaurant it was packed full of patrons and all the cooks were there.  This is odd because the restaurant doesn't usually open that early.  I talked to one of the chef's and was like, "Is the restaurant usually open right now?  Is there an event?"  He looked totally confused and slowly said, "Uhhhh, noooo?" 🤔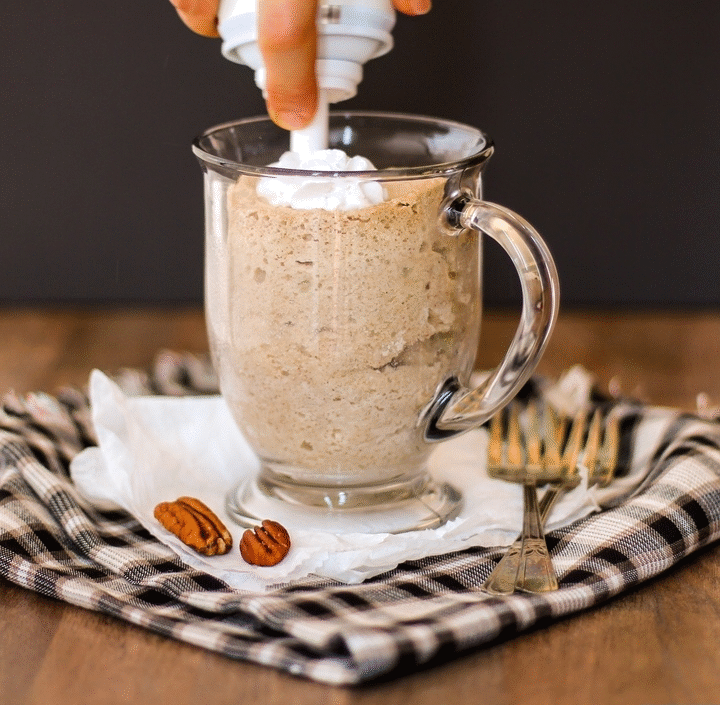 Then I looked at my phone and it clicked.
It was 7:00PM, not 7:00AM 🙄
*rolls eyes, smacks head against wall, kneels and cries out to the heavens*
I laughed almost the entire drive home.  I had even fed my dog "breakfast."  And to make matters worse, I chugged coffee on the car ride over, so I couldn't sleep when I got back home.
Boy oh boy, did I have a rough day 😓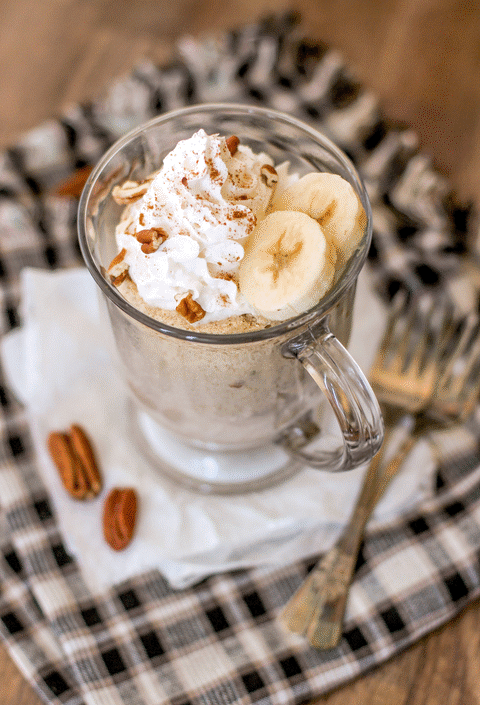 It seems like the only thing I got right that day was this Healthy Single-Serving Banana Microwave Cake recipe.  It was quick and easy to make, even quicker and easier to scarf down (totally burnt my tongue though…  silly impatient me) 🍌🎂
Healthy Single-Serving Banana Microwave Cake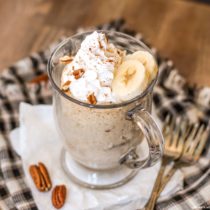 Ingredients:
28g (1/4 cup) Coconut Flour
3 packets Sweetener (Truvia, Organic Stevia, etc.)
1/2 tsp Ground Cinnamon
1/2 tsp Baking Powder
pinch of Salt
1/3 cup Unsweetened Vanilla Almond Milk
76g (1/3 cup) Mashed Banana, perfectly ripe
1 Large Organic Egg
1 tsp Vanilla Extract
Directions:
In a small bowl, whisk together the coconut flour, packeted sweetener, cinnamon, baking powder and salt.
In a medium-sized bowl, whisk together the almond milk, mashed banana, egg and vanilla extract.
Dump the dry ingredients over the wet ingredients and whisk together to make sure there are no clumps.
Scoop the batter into a mug and microwave for ~4 minutes, or until the surface of the cake springs back when tapped.  Let cool, then enjoy!
Enjoy the cake! 🍴
And I hope your weekend goes better than my entire week has 😑