Healthy Single-Serving Blueberry Microwave Muffin
Congrats!  You made it past Monday!  Celebrate by making this Healthy Single-Serving Blueberry Microwave Muffin — it's sweet, it's fluffy, it's soft, and it's amazing.  It's just as tasty as any ordinary Blueberry Muffin, but it's made without the refined flour, white sugar, butter, and oil.
Yup, this is for real!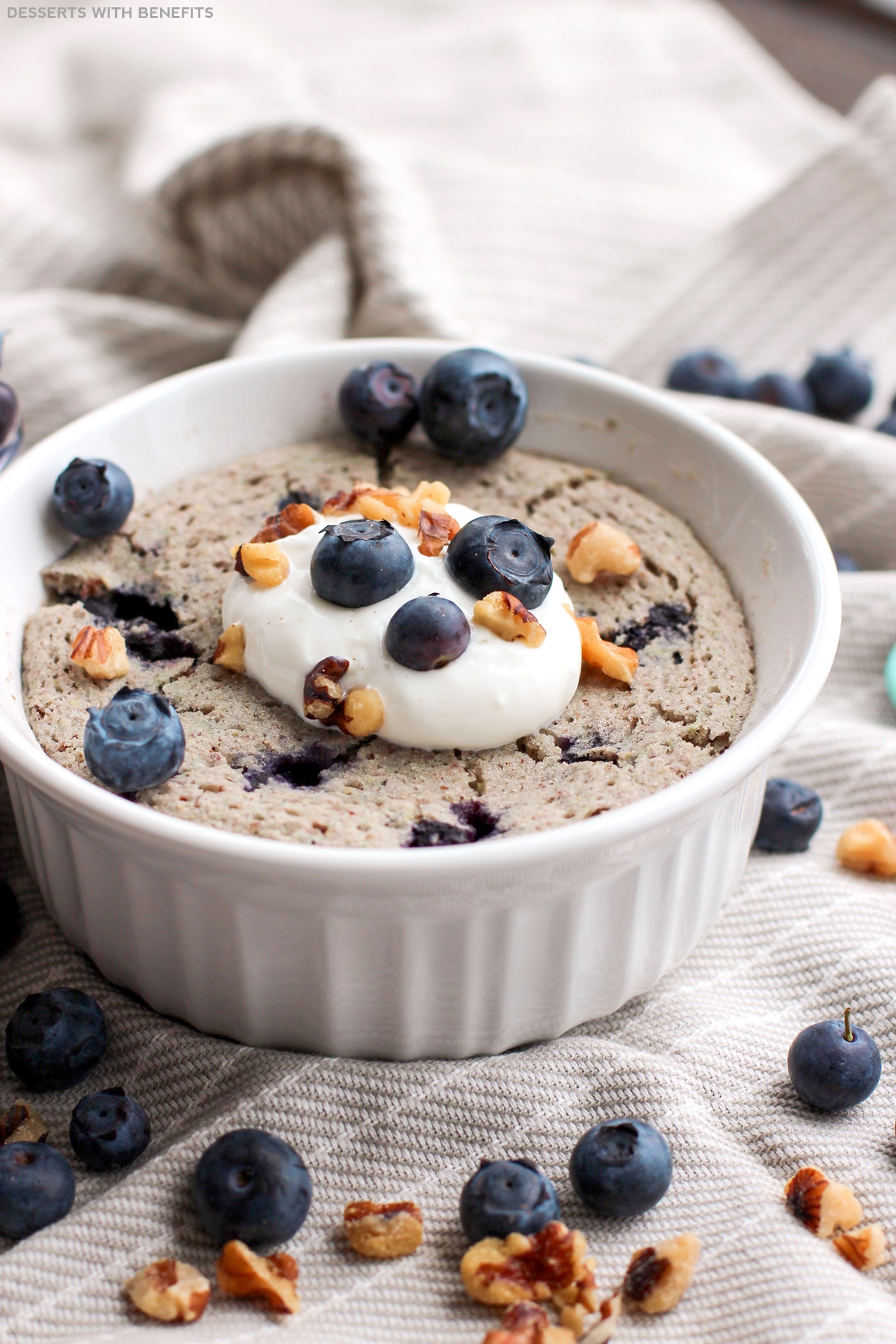 This springy individual muffin will satisfy your every craving.  You'd never even know it's refined sugar free, low fat, high fiber, gluten free, and vegan.
Don't you just wanna dive in head first?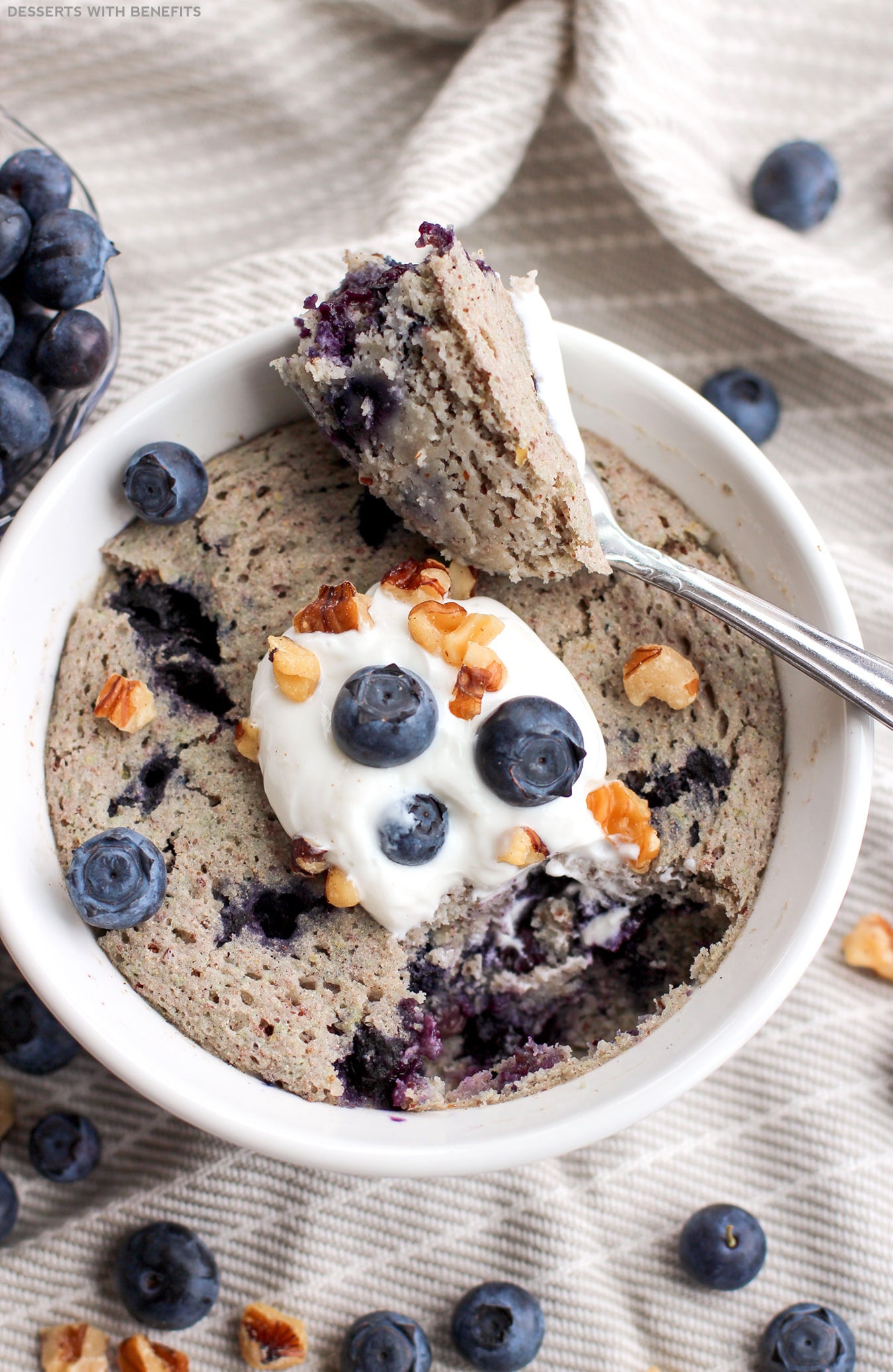 Healthy Single-Serving Blueberry Microwave Muffin
Prep Time: 5 minutes
Cook Time: 5 minutes
Total Time: 10 minutes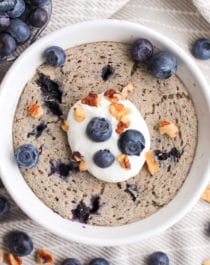 Fat per serving: 5
Calories per serving: 300
Ingredients:
½ cup Frozen Unsweetened Blueberries, thawed 10 minutes
⅓ cup Unsweetened Vanilla Almond Milk
¼ cup Unsweetened Applesauce
½ tsp Vanilla Extract
51g (6 tbs) Sweet White Sorghum Flour
1 tbs Ground Flaxseed
1 tsp Double Acting Baking Powder
⅛ tsp Salt
Directions:
In a bowl, stir together the frozen blueberries, milk, applesauce and vanilla.
In another bowl, whisk together the sorghum flour, flaxseed meal, baking powder, sweetener and salt.  Dump the dry ingredients into the wet ingredients and stir together until fully incorporated.
Spray a large ramekin (mine was 4½" in diameter) with cooking spray and pour in the muffin batter.  Microwave for 4 minutes, or until the surface of the muffin springs back when tapped.  Let cool slightly, then enjoy!
.
Here is the recipe's nutrition label:
Whattttt.  An entire muffin for just 300 calories and 5g fat?  Not to mention, 9g of filling fiber, 8g of protein, and no sugar added.
This Blueberry Microwave Muffin ROCKS.
I think this is going to be my breakfast all week long.  I've made it 3 mornings in a row, and I can sense that I'll never get tired of it.  It's delicious, filling, satisfying and secretly good for you…  what more could you ask for in a simple 4-minute recipe?!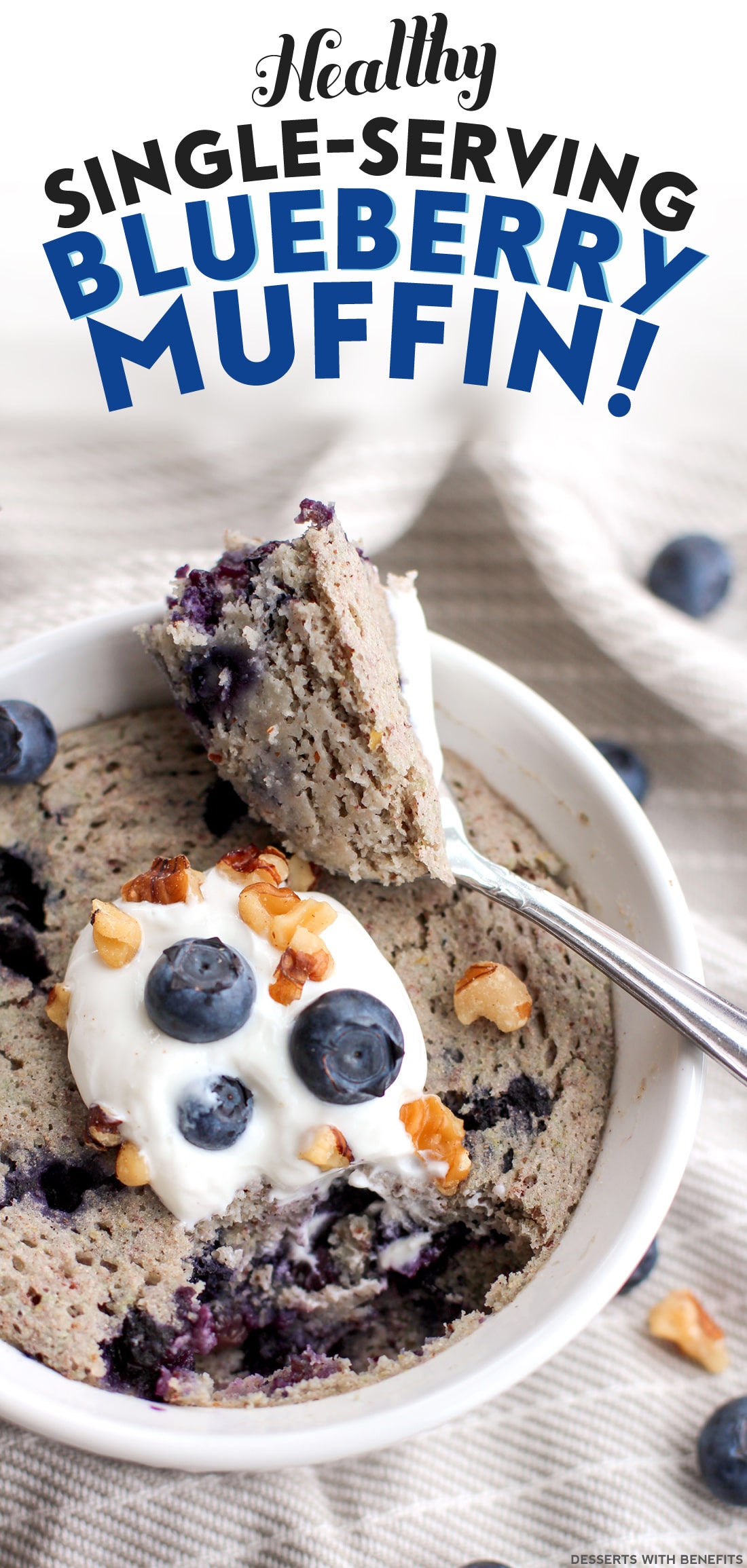 .
With love and good eats,
.
– Jess
.