Healthy (Sneaky!) Berry Banana Shake
This Healthy (and sneaky!) Berry Banana Shake is sweet, light, refreshing, and nutrient packed.
Oh, and it's freaking delicious.  Even with TWO hidden veggies!  It's a super smoothie recipe filled with superfoods:
Spinach (yes)
Beets (fo realz)
Ginger
Turmeric (spice, spice, baby!)
Veggie-haters, LISTEN UP!  Remember that horrible green-colored row that sucks up space in the food pyramid?  You know the veggie block?  Well, get raw broccoli and celery sticks out of your head, because this shake is coming your way!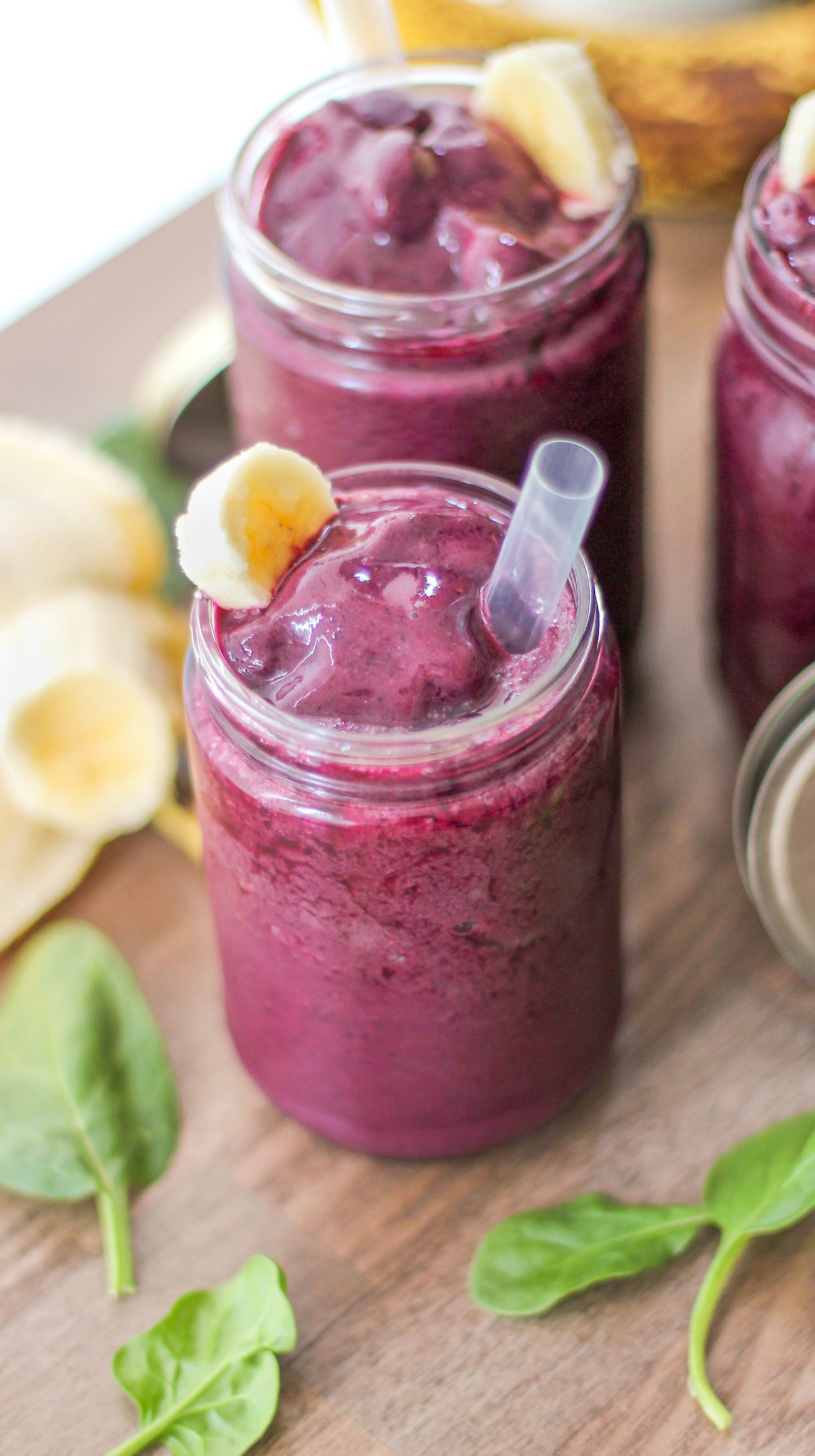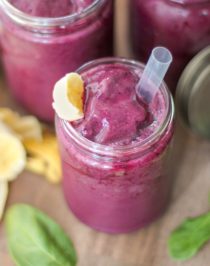 Print Recipe
Pin Recipe
Healthy (Sneaky!) Berry Banana Shake
Ingredients
Instructions
In a high-speed blender (I used my

Vitamix

), add all of the ingredients.  Blend on high speed until completely smooth (I used my smoothie setting 2x).

Pour into serving cups or jars and enjoy!
Recipe Notes
**I wrapped 2 fist-sized beets in foil and roasted them in the oven at 375 degrees for 1 hour (or until a knife pierced through the center with ease).  After they cooled, I scraped off the skin, chopped them into chunks and pureed them in a blender (if you don't want to cook your own beets, you can use packaged precooked beets or canned sliced beets).
Nutrition Facts
Healthy (Sneaky!) Berry Banana Shake
Amount Per Serving (1 serving)
Calories 120
Calories from Fat 14
% Daily Value*
Fat 1.5g2%
Sodium 80mg3%
Carbohydrates 24g8%
Protein 2g4%
Vitamin A 300IU6%
Vitamin C 6.6mg8%
Calcium 400mg40%
* Percent Daily Values are based on a 2000 calorie diet.
You can use roasted beet puree as a natural food dye too — check out my all-natural red velvet recipes!
.
All you need is a blender and a few minutes to whip this shake all together.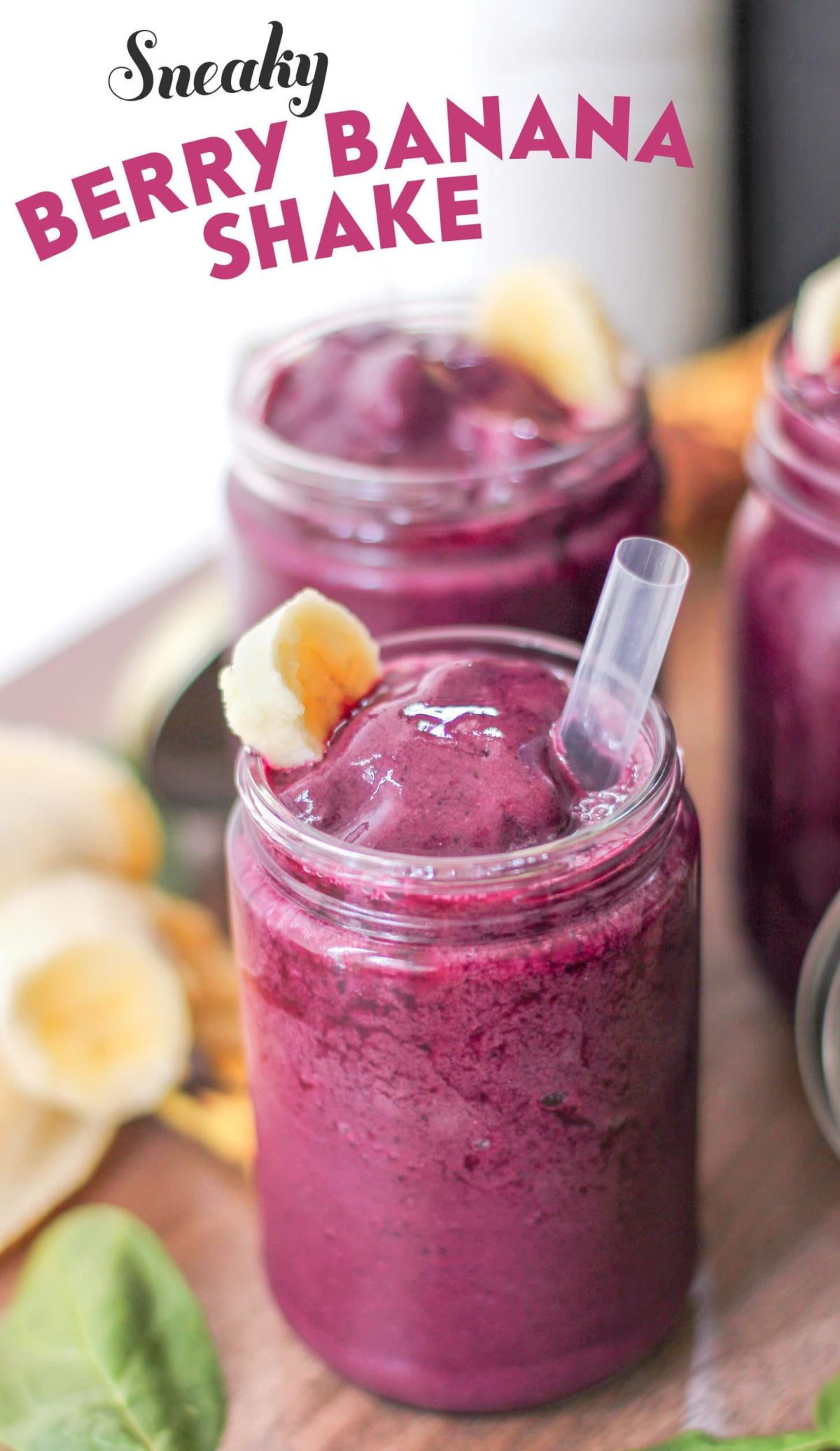 Look at how thick and milkshake-like the texture is!  No worries though, this isn't unhealthy like a milkshake.
This Sneaky Berry Banana Shake is delicious and nutritious.
I love drinking sneaky-veggie smoothies as snacks between meals.  They're sweet, you can't tell they're hiding vegetables, and they hold you over until your next meal  🙂
Enjoy!
.
With love and good eats,
.
– Jess
.