Healthy (and Sneaky!) Berry Banana Shake
Healthy (and Sneaky) Berry Banana Shake!  It's sweet, light, refreshing, and nutrient packed.  Oh, and it's freaking delicious.  Even WITH two hidden veggies  😎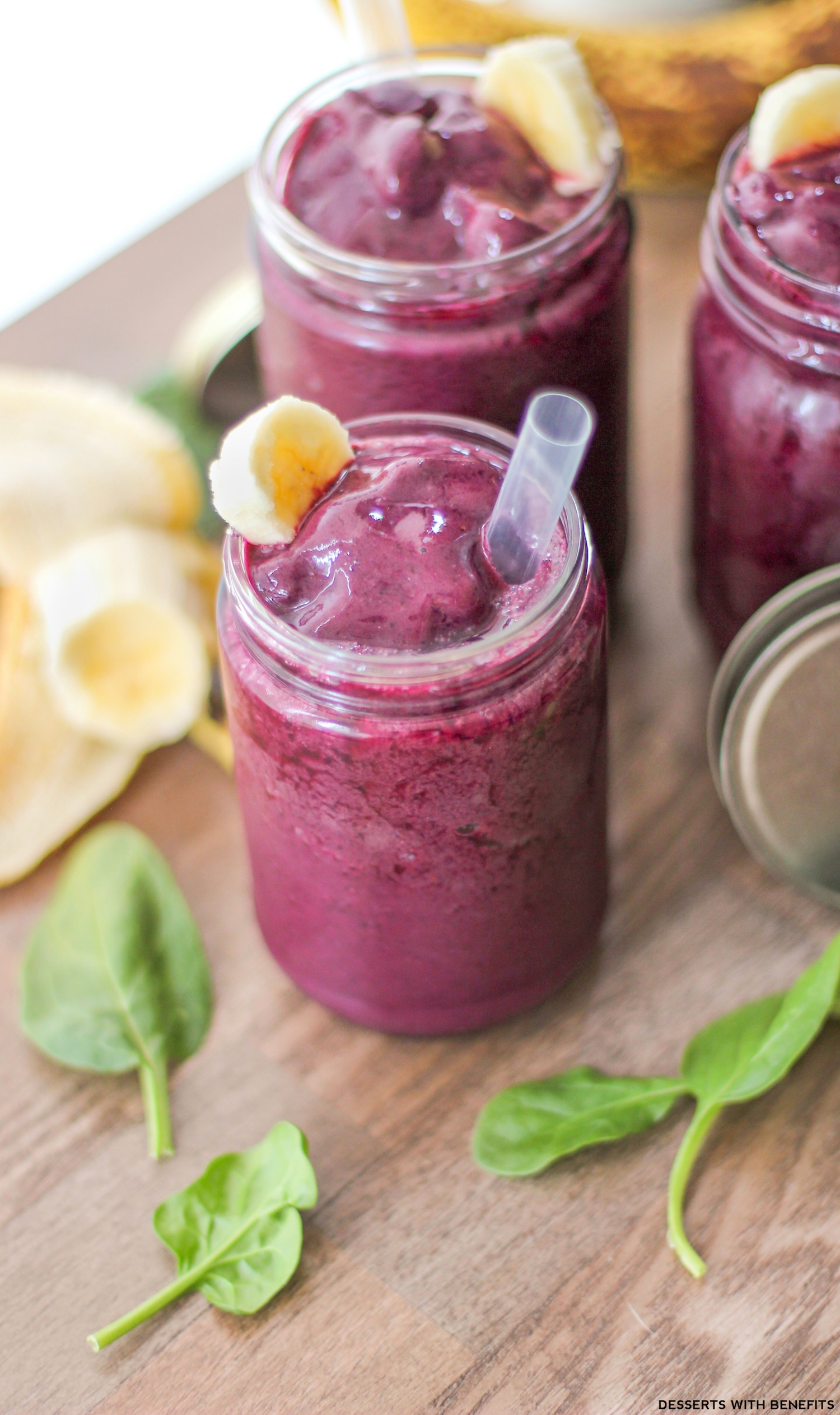 It's a super smoothie recipe filled with superfoods:
Bananas  🍌
Blueberries
Spinach (yes)
Beets (fo realz)
Ginger
Turmeric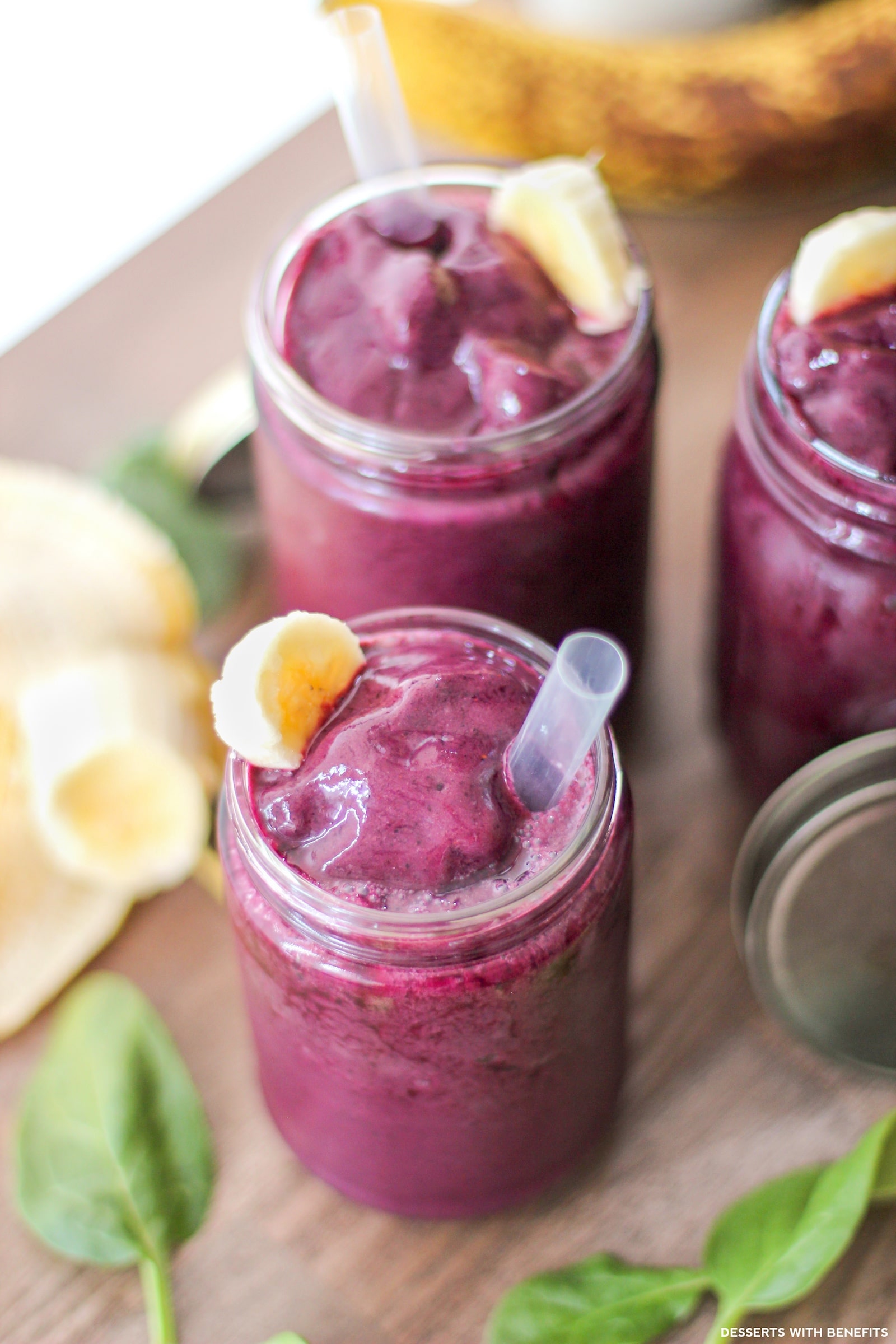 Healthy (and Sneaky!) Berry Banana Shake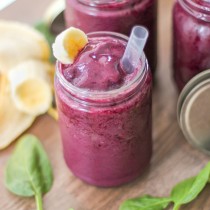 Ingredients:
3 Large Bananas, chopped and frozen
1 cup Frozen Unsweetened Blueberries
½ cup Roasted Beet Puree, cooled**
½ packed cup Organic Baby Spinach
¼ teaspoon Ground Ginger
¼ teaspoon Ground Turmeric
2 cups Unsweetened Vanilla Almond Milk
2 cups Ice Cubes
Directions:
In a high-speed blender (I used my Vitamix), add all of the ingredients.  Blend on high speed until completely smooth (I used my smoothie setting 2x).
Pour into serving cups or jars and enjoy!
Notes:
**I wrapped 2 fist-sized beets in foil and roasted them in the oven at 375 degrees for 1 hour (or until a knife pierced through the center with ease).  After they cooled, I scraped off the skin, chopped them into chunks and pureed them in a blender.  If you don't want to cook your own beets, you can use packaged precooked beets or canned sliced beets.
Here's the recipe's nutrition label: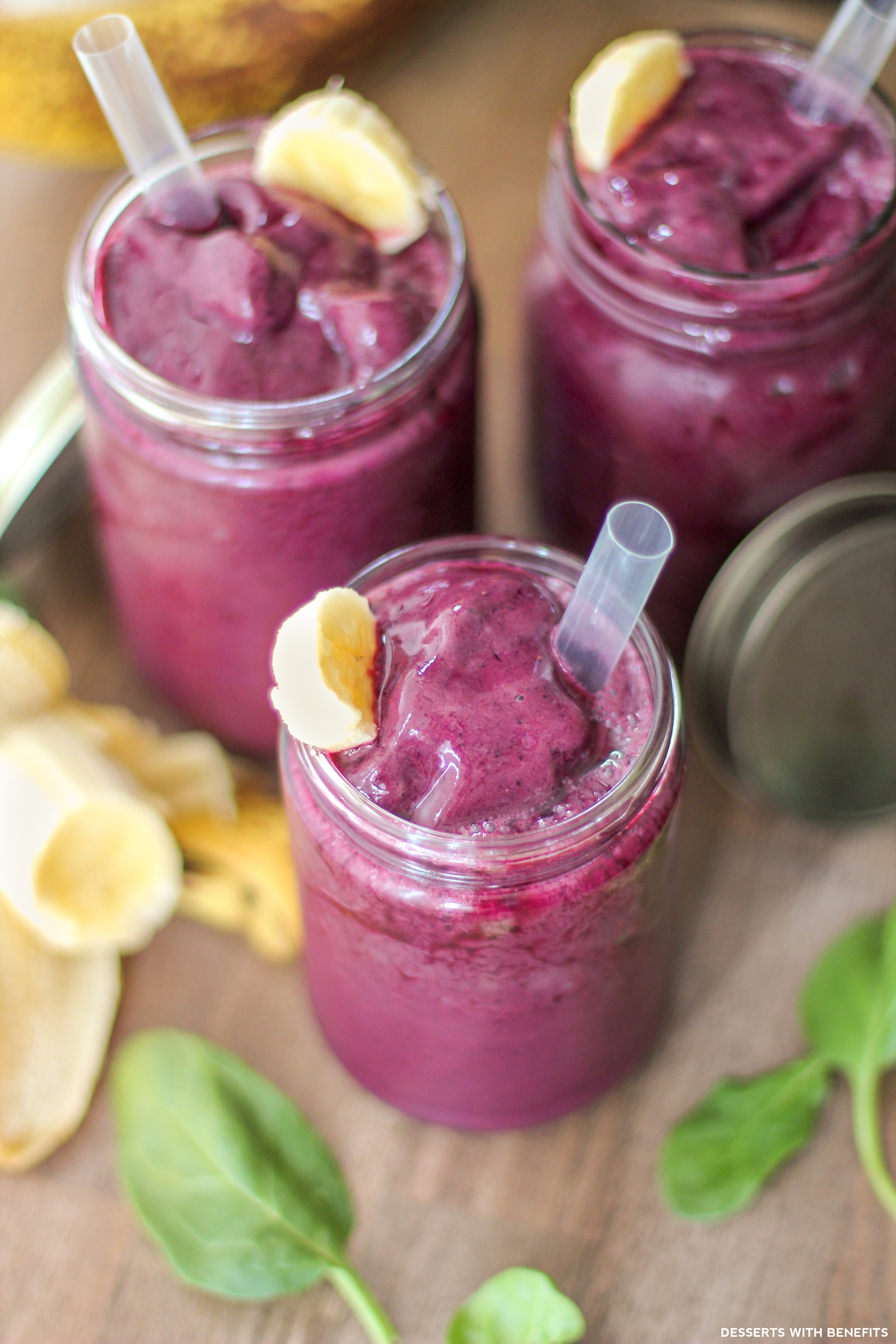 Look at how thick and milkshake-like the texture is!  No worries though, this Sneaky Berry Banana Shake is delicious and nutritious.