Healthy Coconut Krispy Treats
If I were forced to choose the tastiest food combination ever–one more flavorful than apples + cinnamon, one more tempting than chocolate + caramel, and one more lip-smacking than peanut butter + jelly…  it would have to be coconut + chocolate!
FATE:  The reason why these Healthy Coconut Krispy Treats came to be.
Coconut and Dark Chocolate — you can't go wrong with that combination, now can you?  No, you can't.
These Healthy Coconut Krispy Treats tasted very similar to the real Rice Krispy Treats…  I don't know why or how…  like, mysteriously similar.  I don't know how to explain it, but it definitely has something to do with the coconut butter.  And it's amazing.  It tasted like real marshmallows were hiding somewhere!
My father said that this was the best thing he's ever eaten, and he is a serious foodie!  My whole family loved it.  I should make it for my dorm roomies when school starts  🙂
These reminded me of my childhood where — along with chocolate — I was totally obsessed with Rice Krispy Treats.  In the first bite, you get a soft, yet crunchy, bar.  Sweet and delicious.  Your tastebuds sense hints of marshmallow, but in a few seconds they will realize that it is coconut.  As you continue to chew, you taste the rich, chocolate flavor from the glaze.  Soon, the treat is no more and you grab another one.
Oops!  I took a picture of an empty plate.
Oh yeah.  They went fast.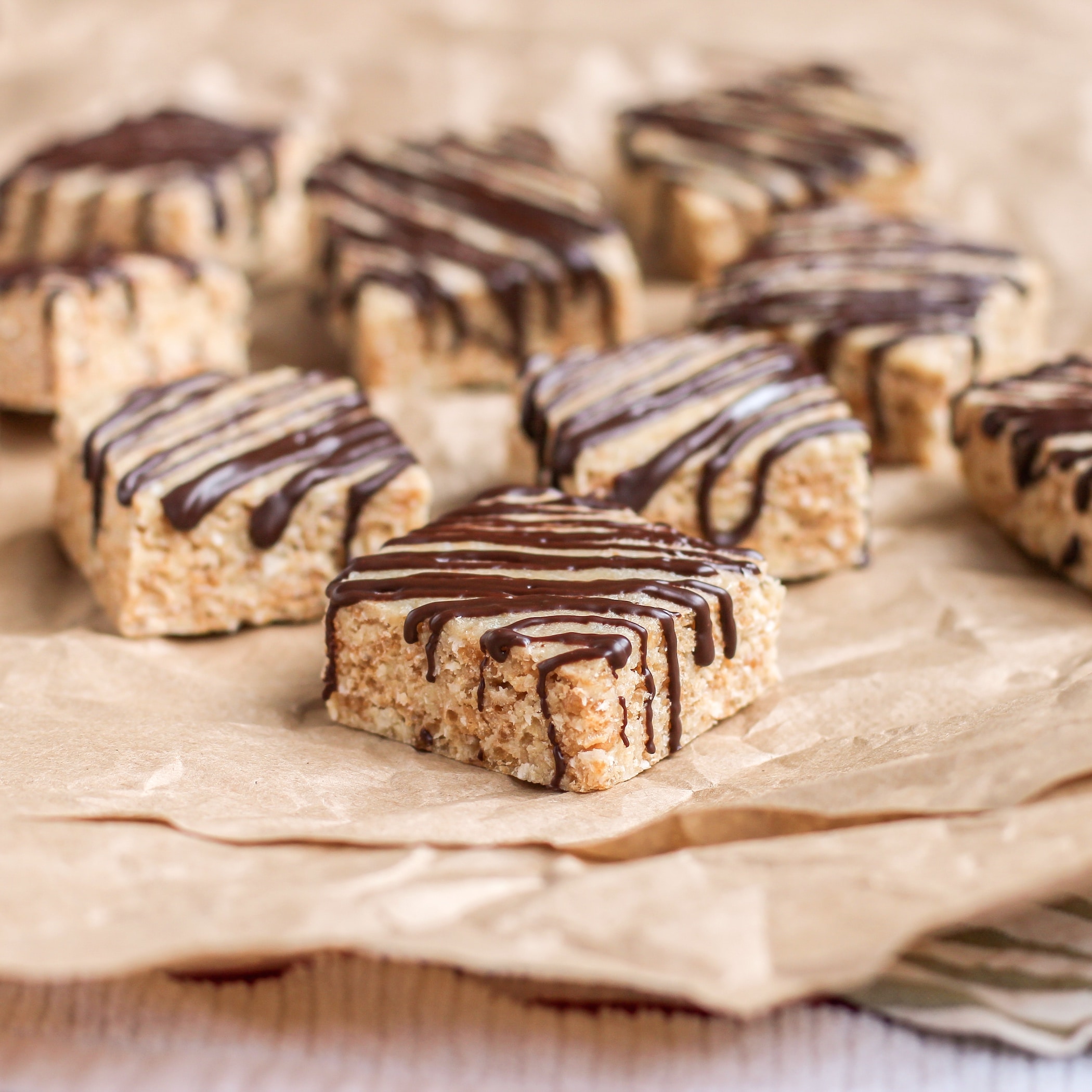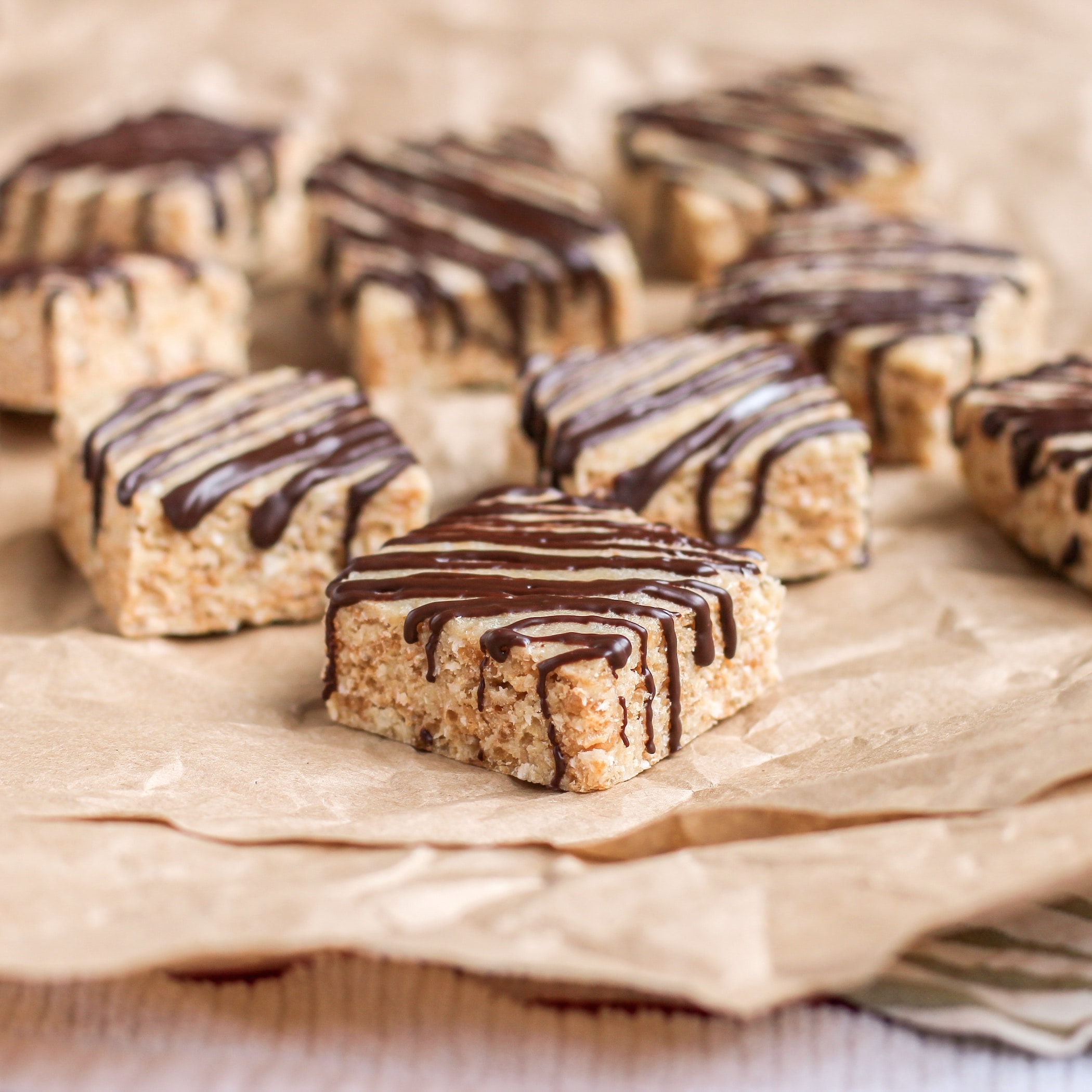 Healthy Coconut Krispy Treats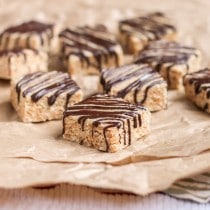 Ingredients:
Crispy Brown Rice Cereal
Reduced Fat Unsweetened Shredded Coconut
Pure Maple Syrup
Raw Coconut Butter
Vanilla Extract
Liquid Stevia Extract
Natural Coconut Flavor
Salt
Vanilla Whey Protein Powder
No-Sugar-Added Dark Chocolate Baking Chips
Directions:
Notes:
I originally wasn't going to share the recipe here because I worked so incredibly hard on publishing 
Naughty or Nice
.  But, I understand not having a recipe here can be frustrating.  So, I'll meet you halfway...  how does that sound?  I'll show you all the ingredients I use in the recipe.  That way, you can determine on your own whether or not the cookbook is for you!