My Trip to New York City — a NYC Native Traveling with a NYC Virgin!
New York City — whether you've visited the Big Apple before or not, "New York City" always brings something to mind.  Sex and the City, Law & Order SVU, Saturday Night Live, amazing food, tall buildings, crazy taxi drivers, a Starbucks on every block, etc. etc. etc.  This probably sounds super cliché, but New York City truly is a magical place.  There is so much to do, so much to see, so much to eat!  I wish I could say the people are friendly, buuuut nope… lol.  People be cray cray in NYC.  But that's okay, you just can't let it get to you.
I lived less than an hour away from NYC for over 10 years, from age 7 to 18.  I traveled to and from the bustling city most weekends, and lived there with my sister for a few months.  Even after moving to Arizona to attend university and moving to Texas post-grad, I've been able to visit NYC on quite a few occasions.  Six times to be exact.  My latest trip to New York City was with my boyfriend, Jake — a NYC virgin.
A HUGE thanks to TripAdvisor for providing free vouchers for us to use to scout the city together!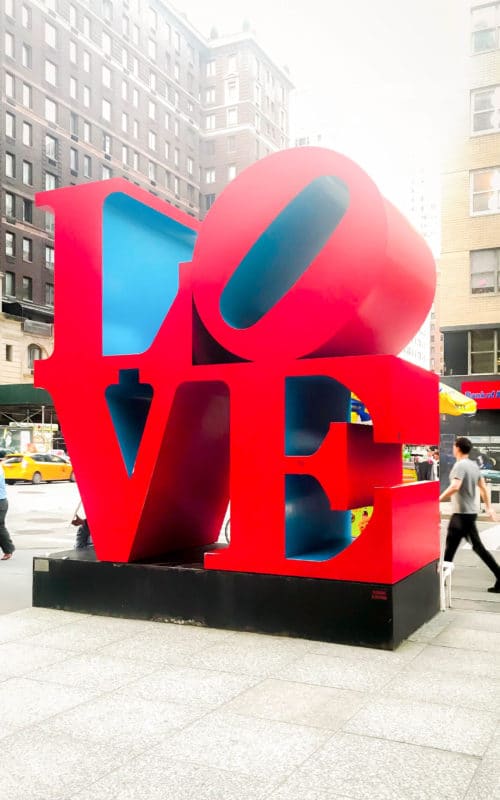 My boyfriend and I celebrated our one-year anniversary back in March but didn't really have time to celebrate until summer.  He's in college and works on the side, and I blog full-time, also working for other companies as an independent contractor.  We've always talked about traveling together but didn't know where to go first.  He mentioned a while back that he had never been to NYC but wanted to some day.  In the back of my mind, I knew that's where we'd travel first.
One day I was looking at flights, found some decently priced nonstop roundtrips to JFK, asked him if he was free those dates, aaaand whaddya know, our flights were booked  😉
Next on the list?  A place to stay and stuff to do!
We turned to TripAdvisor to get some ideas on things to do in New York City.
Because I've actually lived there and stayed away from touristy things for my entire life (because, duh, why would I want to endure the pain of standing in crowds of lost out of towners?), I didn't know where to start.  TripAdvisor helped in that arena.  The website was super simple to navigate — we typed in "New York City" under the "Things To Do" tab and BOOM!  A big list of all the "must sees" in New York for first timers!
TripAdvisor had lists of top things to do — the American Museum of Natural History (from the movie Night At The Museum), Times Square, Madame Tussauds, Central Park, etc. — but it also pointed us towards fun things that we never would have thought to do — like bike the Brooklyn Bridge and take a chocolate truffle-making class!
I didn't want to arrive in NYC with a long list of things to do and see without planning it out beforehand.  Trips like that are never organized and you don't get to cross everything you want off the list because something always gets in the way.  And New York City is huge.  You can't walk from SoHo to Brooklyn to the Upper East Side all in one day.  Lots of walking and cab rides (don't forget the traffic) are involved.  You just can't wing it.
We got tickets to the attractions we wanted to visit via TripAdvisor and planned our days around specific locations so we didn't kill our feet (or our wallets from all the taxi rides).
We got to do everything on our list and more, even though we were only there for a few days, and we had a blast!  Here's some of what we did:
Attractions

:
Times Square
Central Park
American Museum of Natural History and Hayden Planetarium (recommended by TripAdvisor)
Madame Tussauds (recommended by TripAdvisor)
Museum of Sex
Museum of Modern Art (recommended by TripAdvisor)
Brooklyn Bridge (recommended by TripAdvisor)
Grand Central Station
Eats

:
Voilà Chocolat (recommended by TripAdvisor)
Loreley Beer Garden (recommended by TripAdvisor)
Grey Dog
3 different bagel shops (I don't remember their names but they were all great!)
.
.
At the American Museum of Natural History, we got the "Museum Plus All" tickets because we wanted to see the Hayden Planetarium too (my bf is a space nerd).  Here are some of the highlights: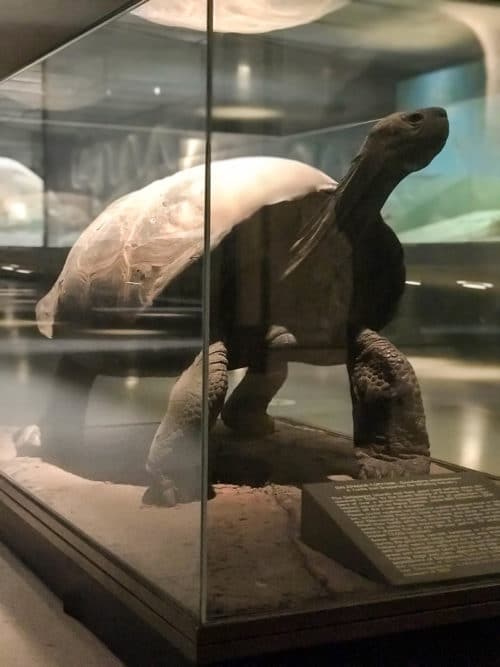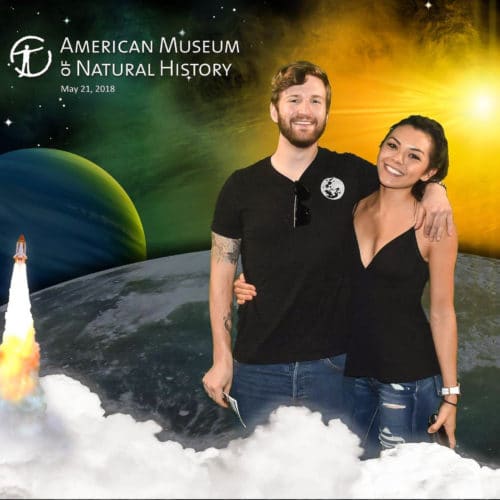 Had to include this in here because this was actually our very first photo together after more than a year of dating ❤😂
.
At Madame Tussauds, we got the "Silver/Standard" tickets.  Here is a goofy shot of us: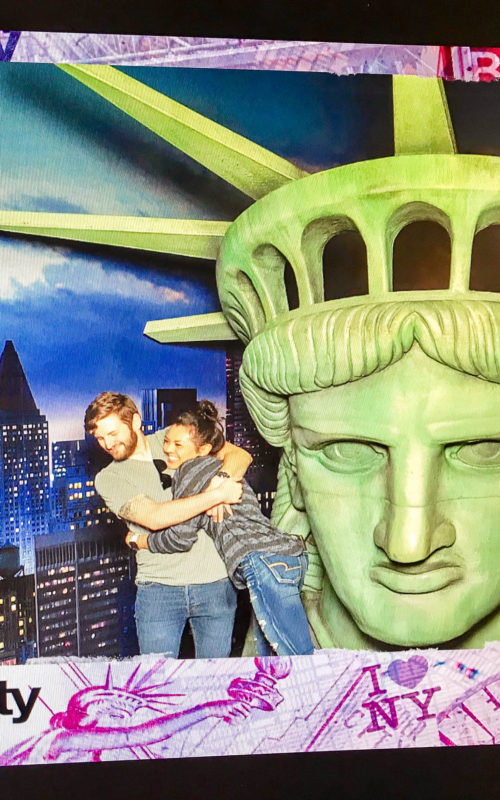 .
At the Museum of Sex, we got "Anytime Admission" tickets.  Definitely one of the unusual things to do in New York City, but it's definitely a interesting to say the least  😉
.
At the Museum of Modern Art, we got "Skip-the-Line Access" tickets.
.
We also got Day Pass Bike Rental tickets to bike across the Brooklyn Bridge.  Such a beautiful view!
.
At Voilà Chocolat, we got tickets to the Make Your Own Gourmet Chocolate Truffles class.
I took my boyfriend here because I love, love, LOVE chocolate and kinda miss working with it in a bakery.  I honestly thought he would be bored during it because he doesn't bake or eat sweets all that much but he said this was definitely the highlight of the trip.  We shared a bottle of champagne, made truffles (while a tad bit tipsy), the instructor was incredible (I wish I remembered his name!! 😔), and the truffles were delicious x 473.  There were so many unique flavor choices to choose from and I liked that we got to choose which ones to make.  We left with 16 decadent truffles each, PLUS chocolate bark using the leftover chocolate.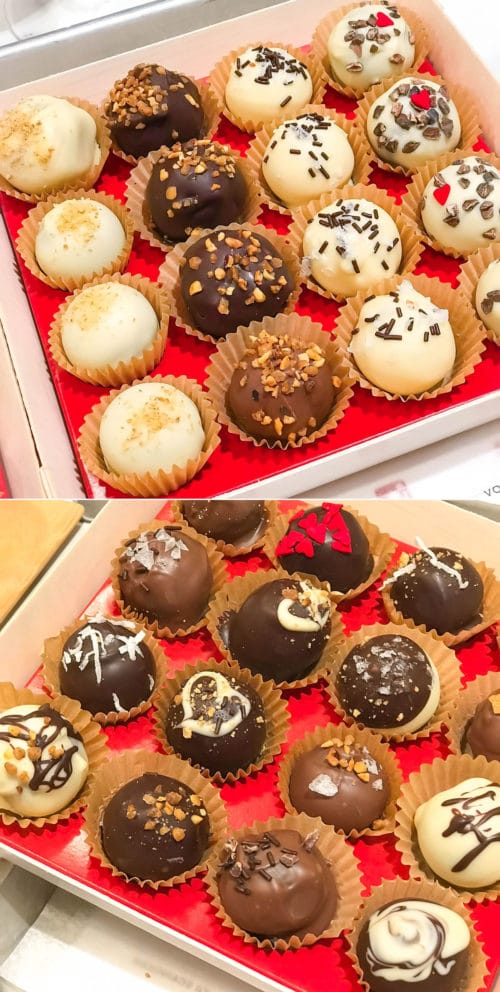 Top = Mine (left to right: Speculoos, Praline, Creme Brûlée, and Hibiscus)
Bottom = Jake's (Jack Daniels, Coffee, 72% Dark, and Creme Brûlée)
This was one of my favorite romantic things to do in NYC.  I'd definitely take it over a fancy dinner or stroll along the High Line.  I would get a ticket to this class again in a heartbeat!
---
Our entire trip in NYC was great.  It really was.  UNTIL our flight back to Austin.  We got in an Uber with the estimated time until drop-off at 1 hour.  An insane amount of traffic came out of nowhere and we ended up spending 3 hours in the Uber.  3 HOURS!  We got to the airport 5 minutes before gates closed.  We even had TSA precheck, but if you've ever been to JFK, you know that ain't happening.  The only flight back to Austin was the next morning.  So guess what?  We made do.  And by that I mean we went through security, walked to the nearest bar, drank a bottle of wine, and spent the night in the airport.  It wasn't too bad, but only because I got to spend the night with the bf.  And maaaaybe also all the energy drinks and snacks we got before the shops closed for the night  😉
No matter what you see on TV, New York City is unlike no other.  No matter how hard I try to describe it, NYC simply can't be described…  you just gotta GO!  It's nothing like Calgary (where I was born), it's nothing like Milwaukee (where Jake was born), it's nothing like Tucson (where I went to college), and it's nothing like Austin (where we both live now).
And yes, NYC can be a shitshow at times, I'm not gonna lie.  It's uber crowded, people are always stressed out, you smell some weird things, you see some weird things (aka a guy slowly walking backwards through an intersection, pants down, ass out wide out in the open, high as a kite)…  they've sure got some interesting stuff going on there folks!  But the good will always outweigh the bad.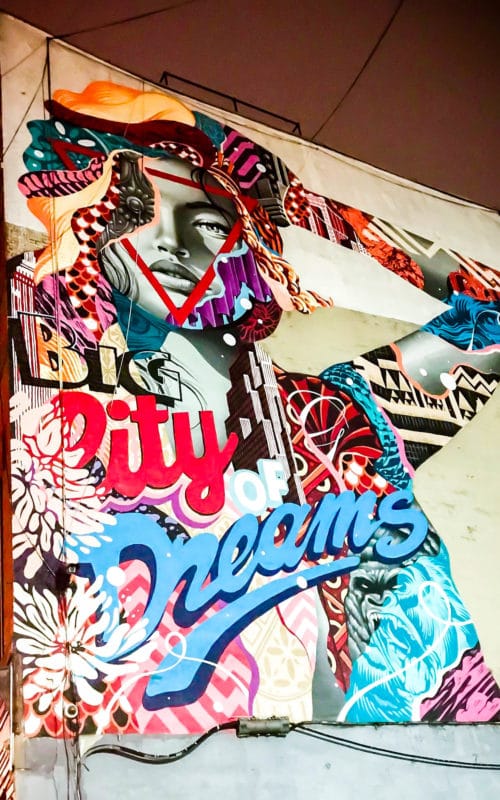 .
If you visit New York City you'll walk into the most unique boutiques, find some of the cutest coffee shops, and eat some of the best food.  You'll make more memories than you can count.  There's never a dull moment in the Big Apple  🙂
.
Have you ever been to NYC?  If you have, what was your favorite thing to do?
Let me know so I can add it to my to-do list for my next visit!
.
With love and good eats,
.
– Jess
.
Eat.  Love.  Travel.
.