Wholesome Brownie-Topped Peanut Butter Blondies
This conversation is sponsored by Planters.  All opinions and text are my own!
.
Mmmmm…  Peanut Butter Blondies.  Topped with brownies.  And made good for you?  YES, PUH-LEASE.  These Wholesome Brownie-Topped Peanut Butter Blondies consist of a fudgy and dense Peanut Butter Blondie base, a few big sprinkles of rich and crunchy Planters Cocktail Peanuts, and a decadent and delicious Brownie Topping.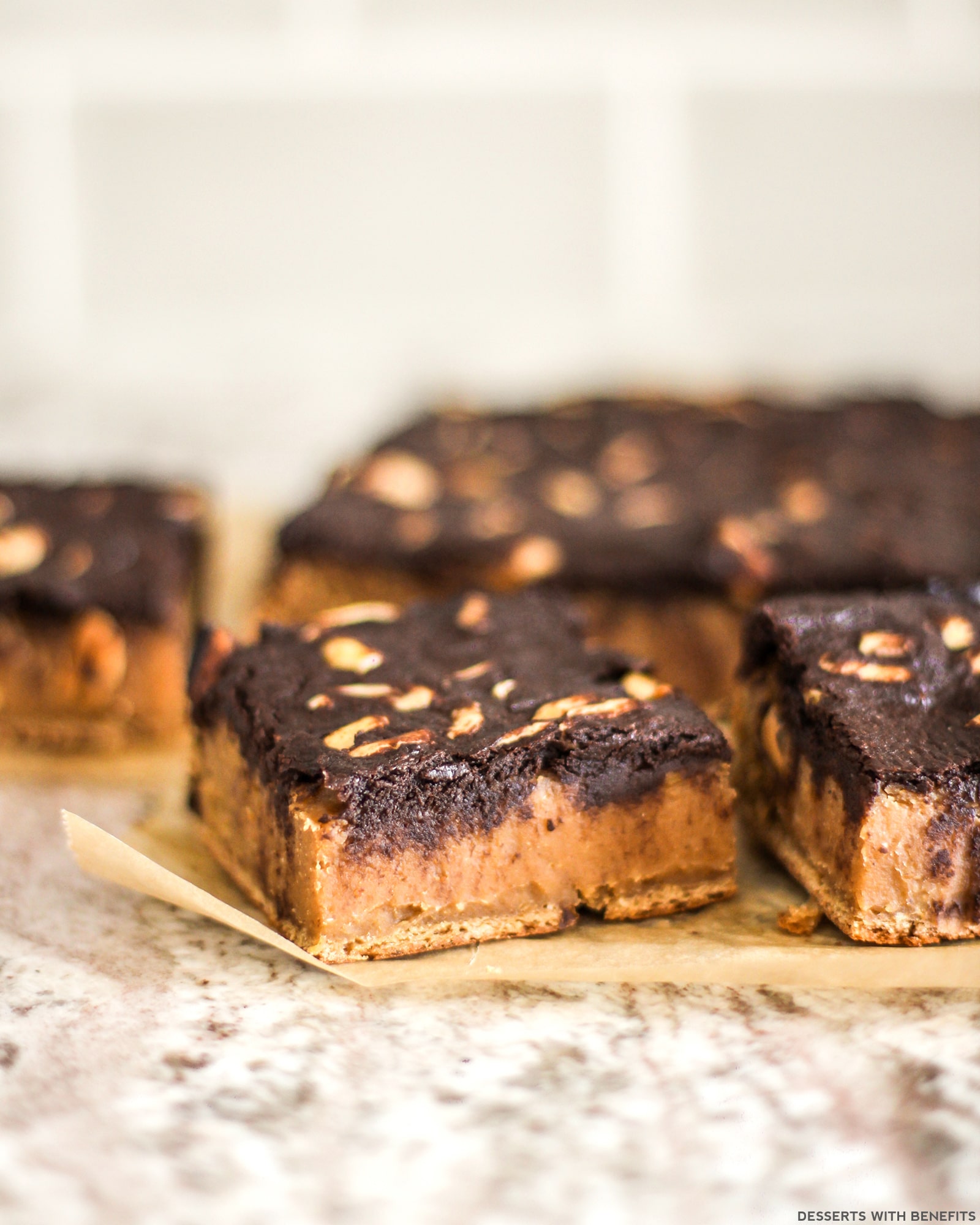 I used Planters Cocktail peanuts for the blondie topping.  They add both crunch and a tiny hint of salt in every bite.  Along with taste and texture, peanuts also add nutrition.
A 1 oz. serving of peanuts offers 7g of plant-based protein, essential nutrients, fiber, and heart-healthy "good fats"  💪
The 2015 Dietary Guidelines for Americans emphasize choosing nuts and legumes, such as peanuts, as part of a wholesome diet.  Shifting our choices toward more plant-based, nutrient-dense foods like peanuts is a good strategy to attain a healthier overall diet.  It's recommended to consume 5oz of nuts and seeds per week (based on a 2,000 calorie diet).
So stash those Planters peanuts in your car, gym bag or purse for a great addition of nutrient-dense protein!
It doesn't matter which nut you choose, really — peanuts, almonds, walnuts, pistachios, your personal favorite nut mix, etc. — because ALL nuts are better-for-you, "I'm-feelin'-good" kind of snacks  👌
To view the full line of Planters products, visit Planters.com or follow Mr. Peanut on Facebook or Twitter!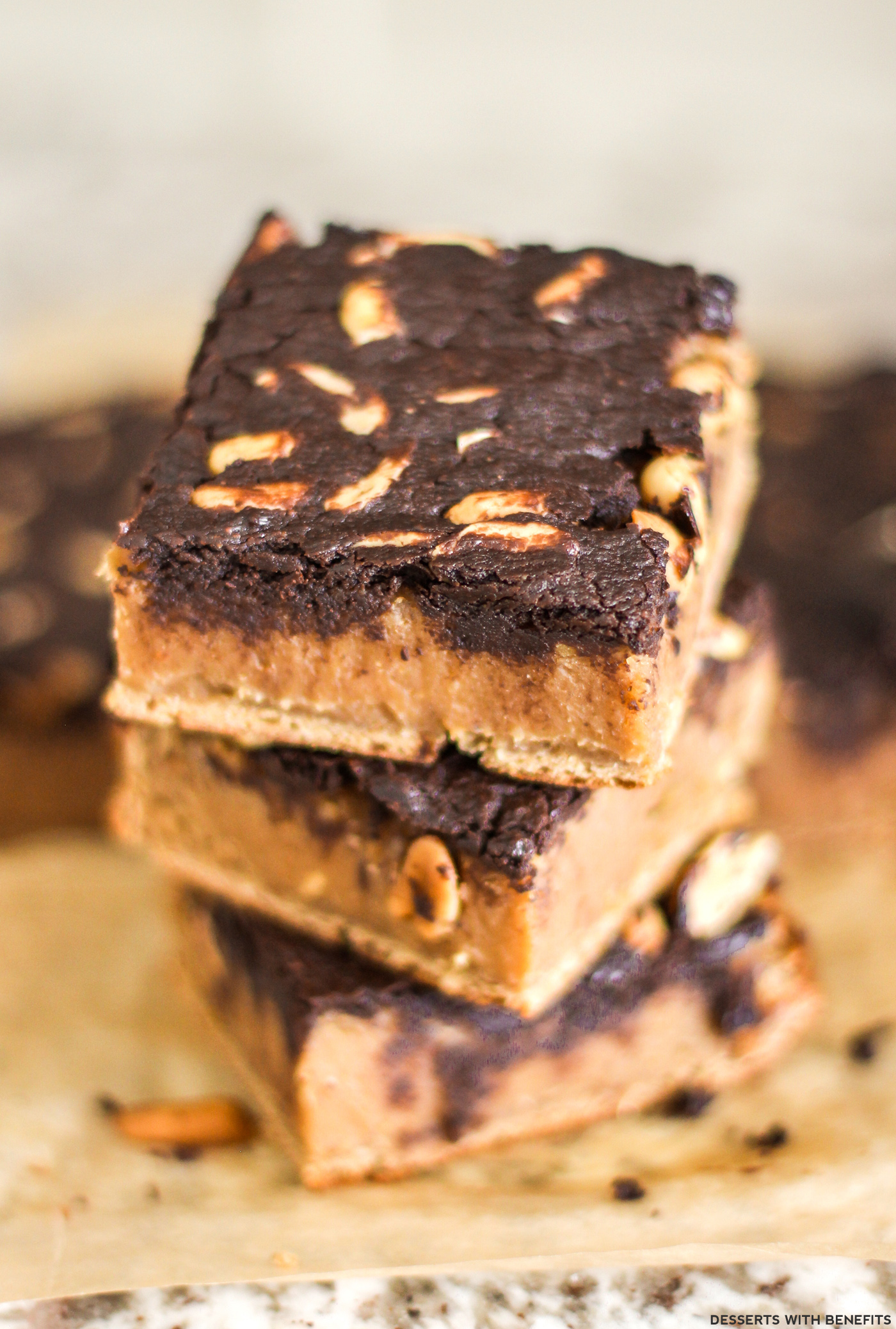 Wholesome Brownie-Topped Peanut Butter Blondies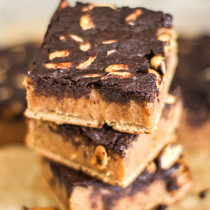 Ingredients:
Blondies:
Topping:
½ cup (2.5oz) Planters Cocktail Peanuts
45g (3 tbs) Water
32g (2 tbs) Natural Peanut Butter (no sugar, salt or oil added)
28g (2 tbs) Coconut Oil, soft
20g (¼ cup) Unsweetened Natural Cocoa Powder
18g (2 tbs) Powdered Erythritol
Directions:
Preheat the oven to 350 degrees Fahrenheit and line an 8" brownie pan with parchment paper both ways.
In a food processor, add the applesauce, garbanzo beans, stevia extract, peanut flour, erythritol and salt.  Blend until completely smooth.
Last, add the baking powder.
Scoop the mixture into the prepared pan and spread it out (I used an offset spatula to spread it out).
Sprinkle on the Cocktail peanuts and lightly press them into the blondie batter.
In a small bowl, whisk together the water, peanut butter, coconut oil, cocoa powder and powdered erythritol.  Spread this over the blondie batter.  Bake for 45 minutes.  Let cool, then slice and serve!
Here is the recipe's nutrition label: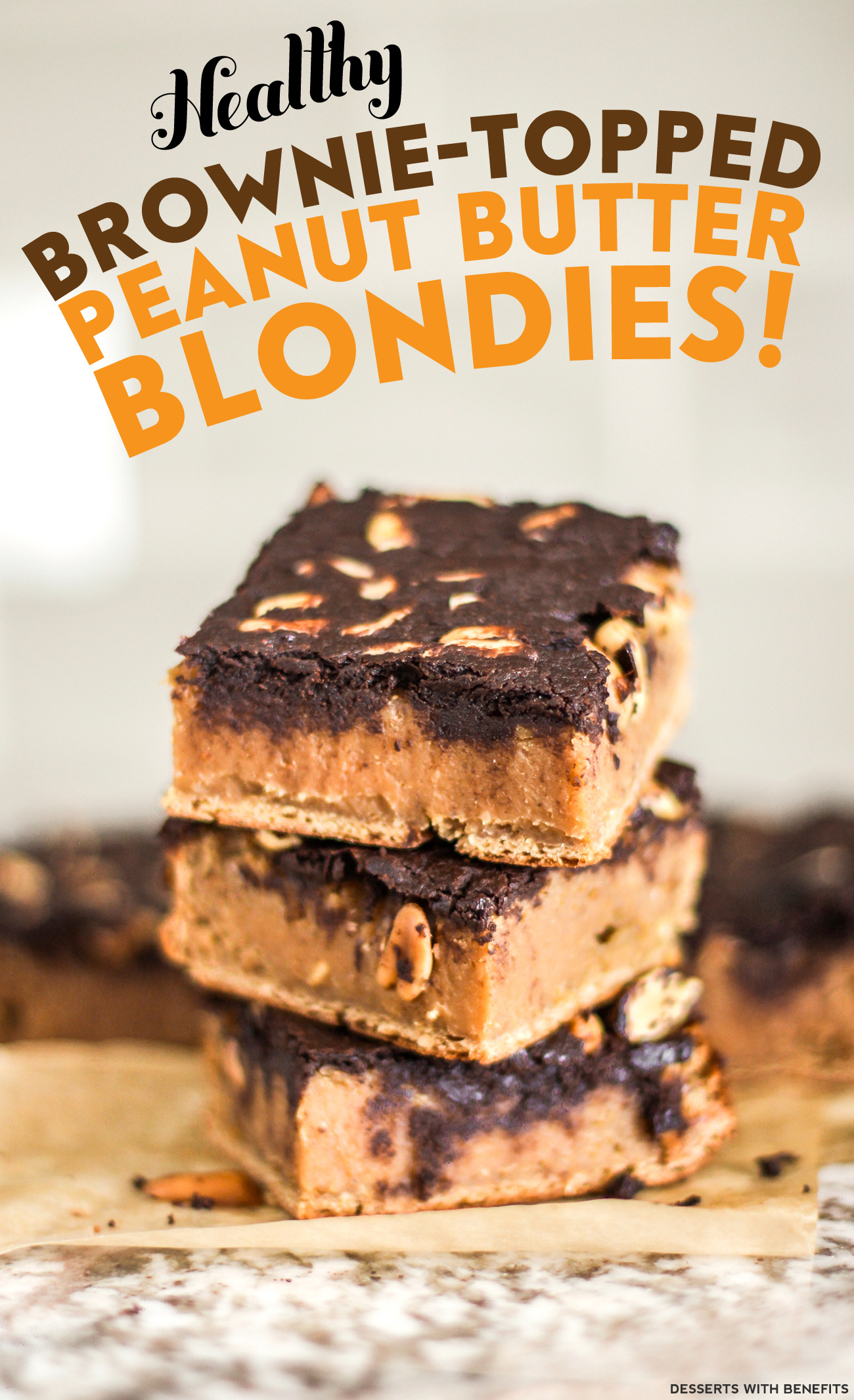 Enjoy  🍴