Healthy Fudgy Brownie Cookies
I'm sure that after reading the word "quinoa," your stomach isn't growling for an entire batch of these.  But trust me, these brownie cookies are deeelicious (c'mon, have some faith in me)
These are like brownies but in cookie form.  Sweet, rich, fudgy and packed with chocolate flavor.  But they are soft and light, rather than dense and heavy like regular brownies.
Oh, and the best part?  They melt in your mouth!
No, wait…  I think the best part is that they are actually good for you, but don't taste like it at all.  These brownie cookies are low fat and have fiber and protein (unlike the cookies you'd find at a bakery!)
Despite how strong and bitter quinoa flour smells, these cookies are 100% sweet deliciousness.  I couldn't detect the quinoa at all!
With 70 secretly healthy dessert recipes, full-color pages and photos for every recipe, you'll soon discover what heaven feels like.  See this page for more information on the book, including the Table of Contents, some sneak peaks, and sample images.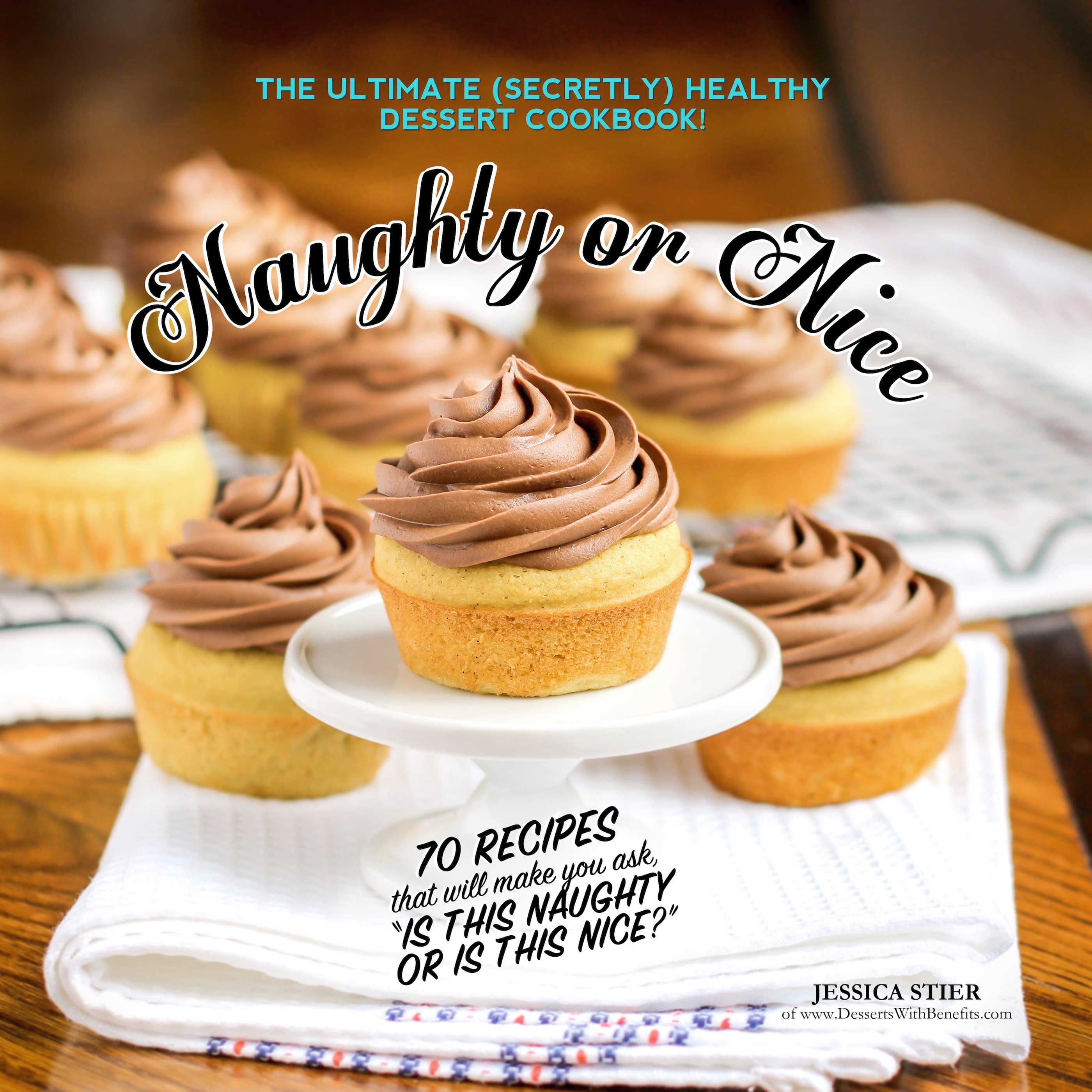 Get your copy from Amazon here!