Healthy Vegan Pecan Pie
That (totally awesome) Maple Pecan Pie was loved by all… except for my vegan friends.  I'm sure they would have loved it if they had tasted it, but for them, eggs are a no-no.
I could sense the torture I was putting them through.  Imagine smelling that pie baking in the oven and not being able to taste it?  I would have a meltdown and curl up in the fetal position force myself to leave the premises…  😉
To make sure my vegans still loved me, I made them a pie they could eat.  That's right.  I made a (seriously, totally awesome) Maple Pecan Pie… vegan!
Oh yes.  That popular dessert that usually contains a ton of butter and eggs is veganized!  So not only is this pie vegan, but it's 100% natural and actually good for you.  Yup, no butter, no eggs, no corn syrup, no processed white sugar.  And it tastes great.
*faints*
It's that amazing.
Shhh, here's a secret:  my non-vegan taste testers (some of whom are not health-conscious) loved this pie, and they didn't even know it was vegan  😉
Does this belong on your holiday spread?  YES.  Duh.
.
.
With 70 secretly healthy dessert recipes, full-color pages and photos for every recipe, you'll soon discover what heaven feels like.  See this page for more information on the book, including the Table of Contents, some sneak peaks, and sample images.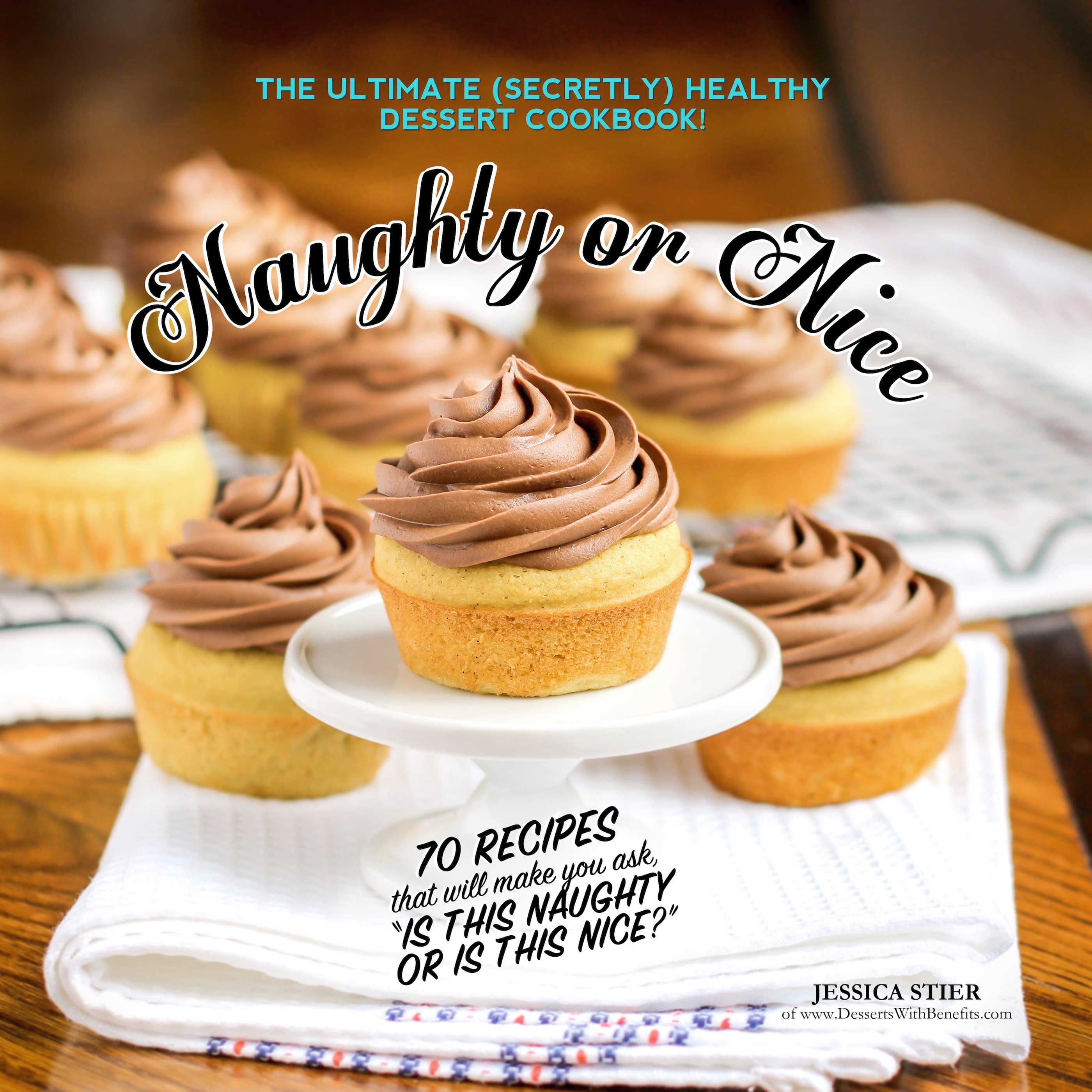 Get your copy from Amazon here!