My First Time In Mexico — a Dessert-Inspired Trip for Celebrity Pastry Chef Week!
If you follow me on social media, then you know that I went on a little vacation getaway to Mexico to celebrate Celebrity Pastry Chef Week at Villa del Palmar at the Islands of Loreto.  In exchange for writing about my trip in a blog post and on my social media channels, Villa del Palmar invited me to attend Celebrity Pastry Chef Week June 4-8 and stay at their resort.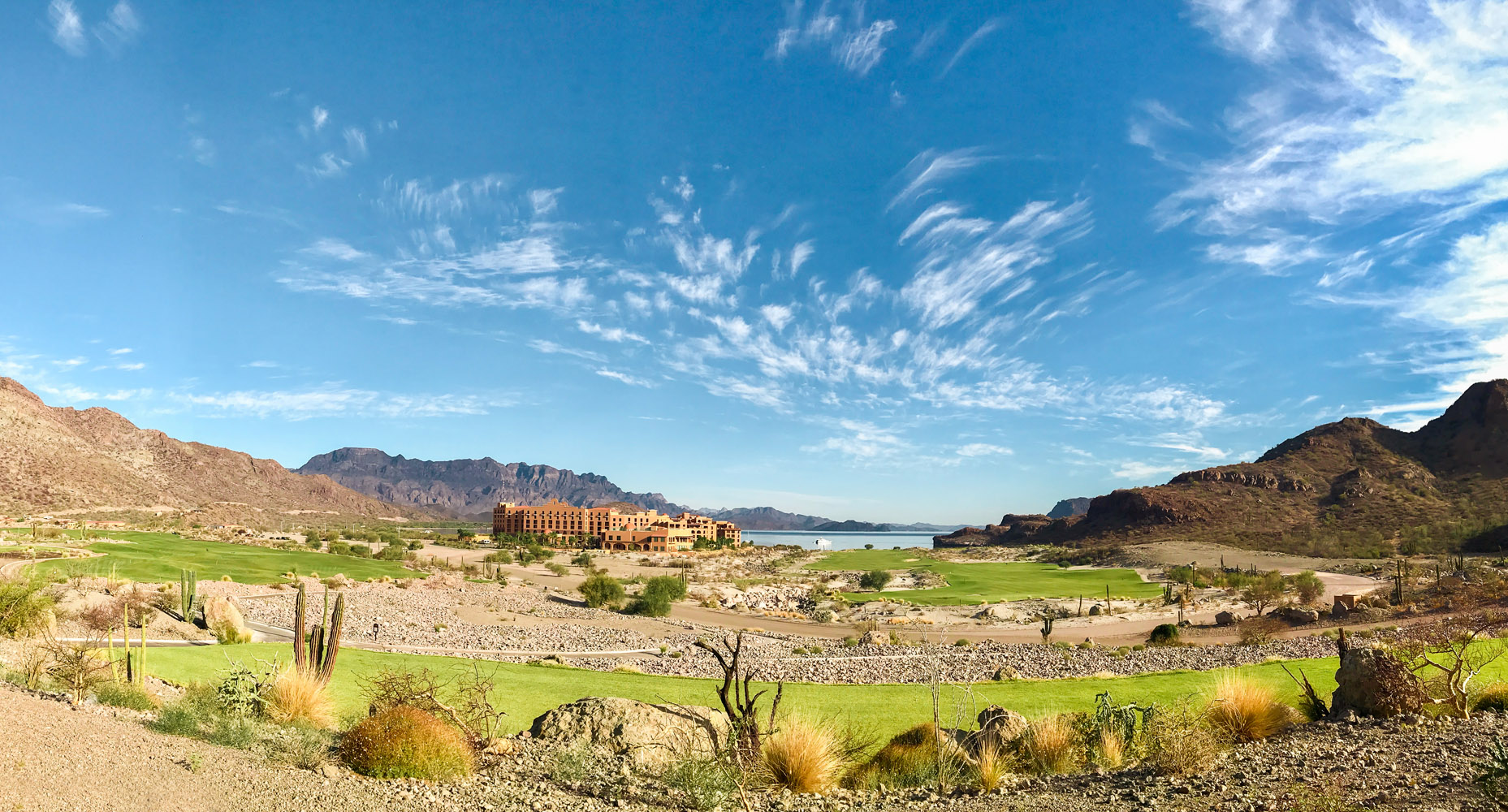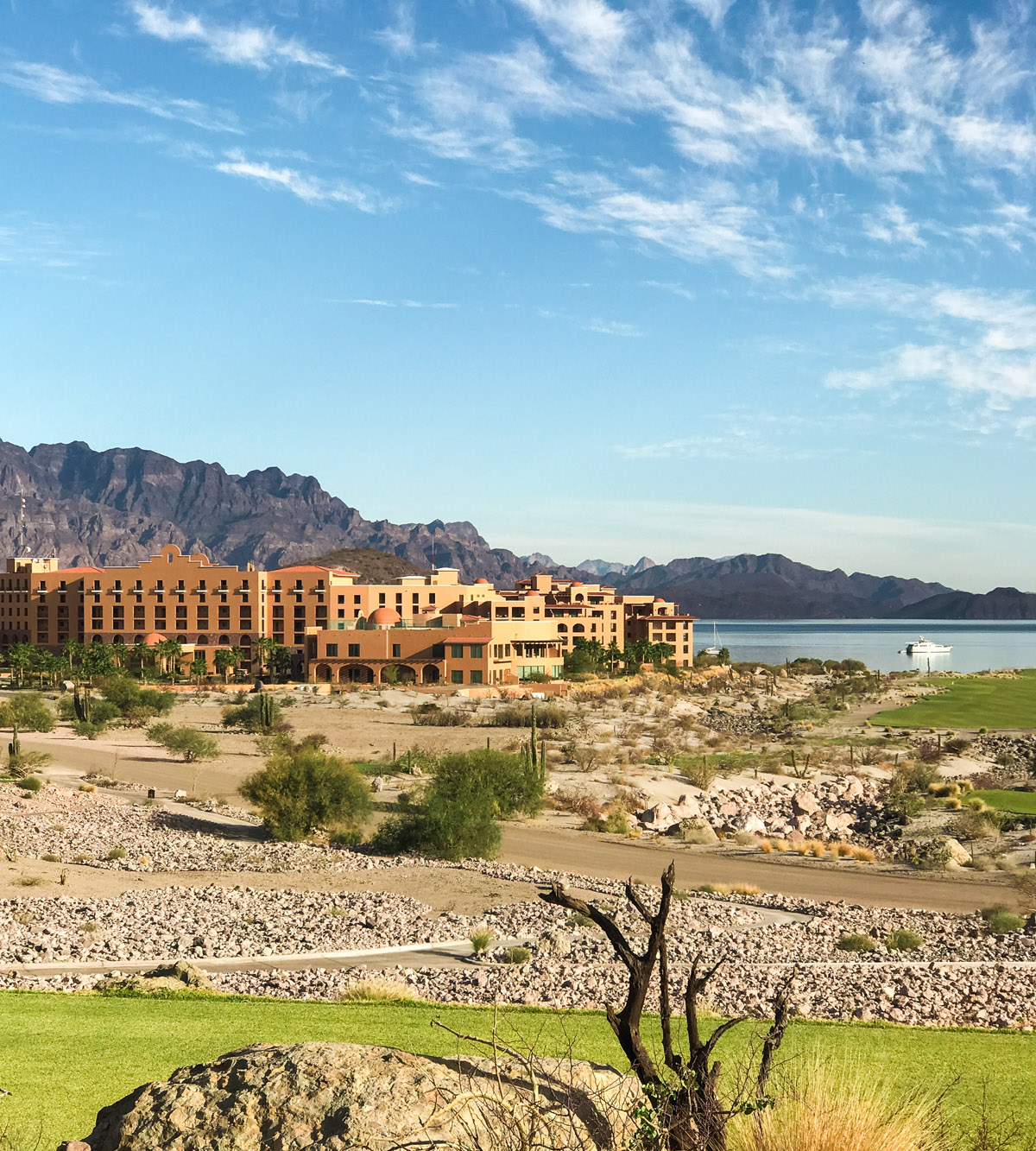 I had never been on a press trip before this, but man oh man guys, lemme tell ya…  this was one AHHHHMAZING trip.  I wouldn't necessarily call it a vacation because there was a jam-packed schedule, morning to night, and I obviously wanted to document the entire thing for everyone following along on my Snapchat and Instagram, but this was surely a trip to remember.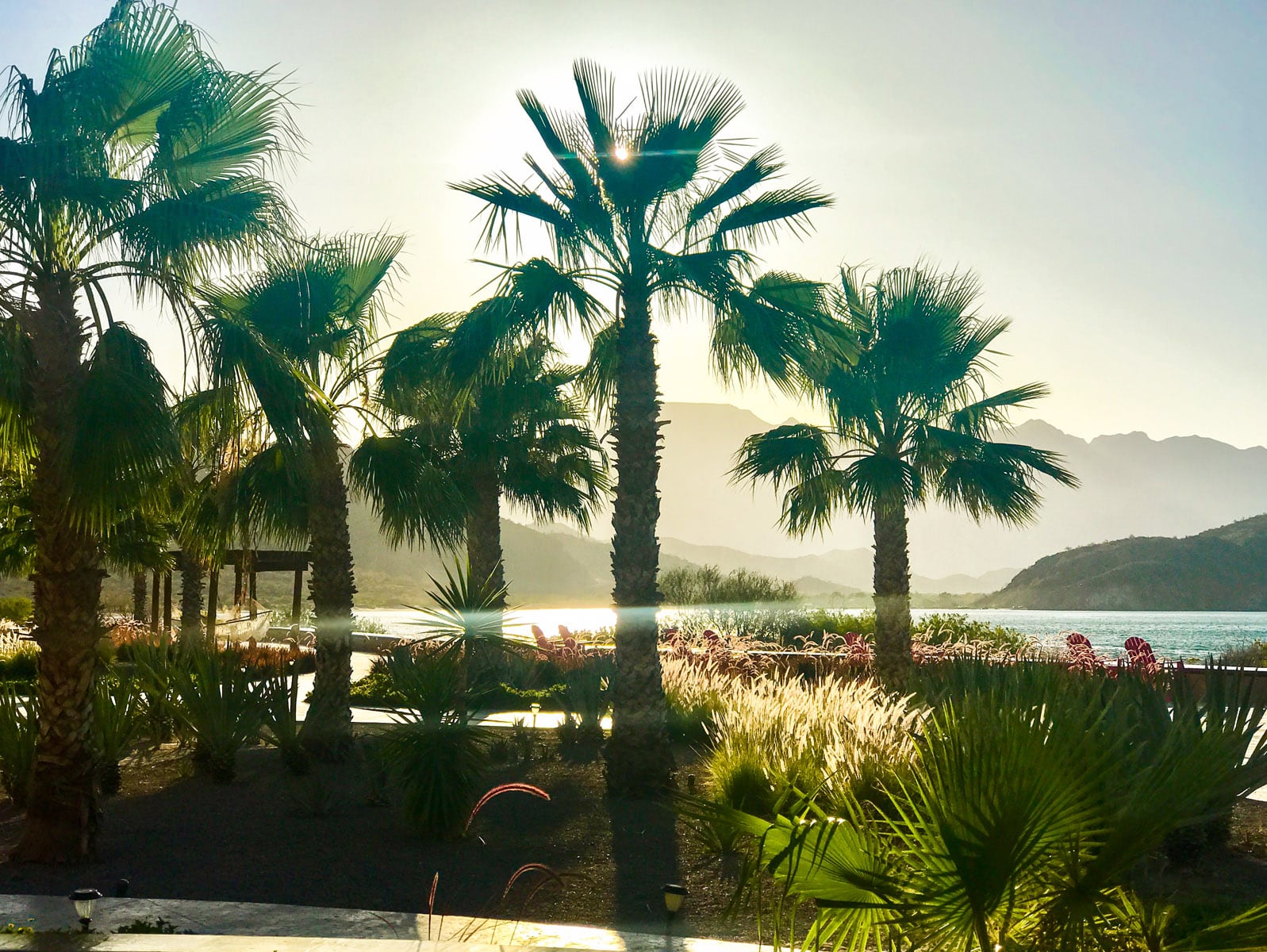 We sat amongst some big name peeps, such as chef Johnny Iuzzini from Top Chef: Just Desserts and chef Devin Alexander from The Biggest Loser.  And guess who hosted??  Jonathan Bennett from Mean Girls and Cupcake Wars!  And damn y'all, his hair DID look sexy pushed back.  Please tell me you got the reference…
I got to take a picture with Johnny Iuzzini after he led a poolside pastry demo making Chocolate Sesame Cake and Churros (aka the best churros of my life).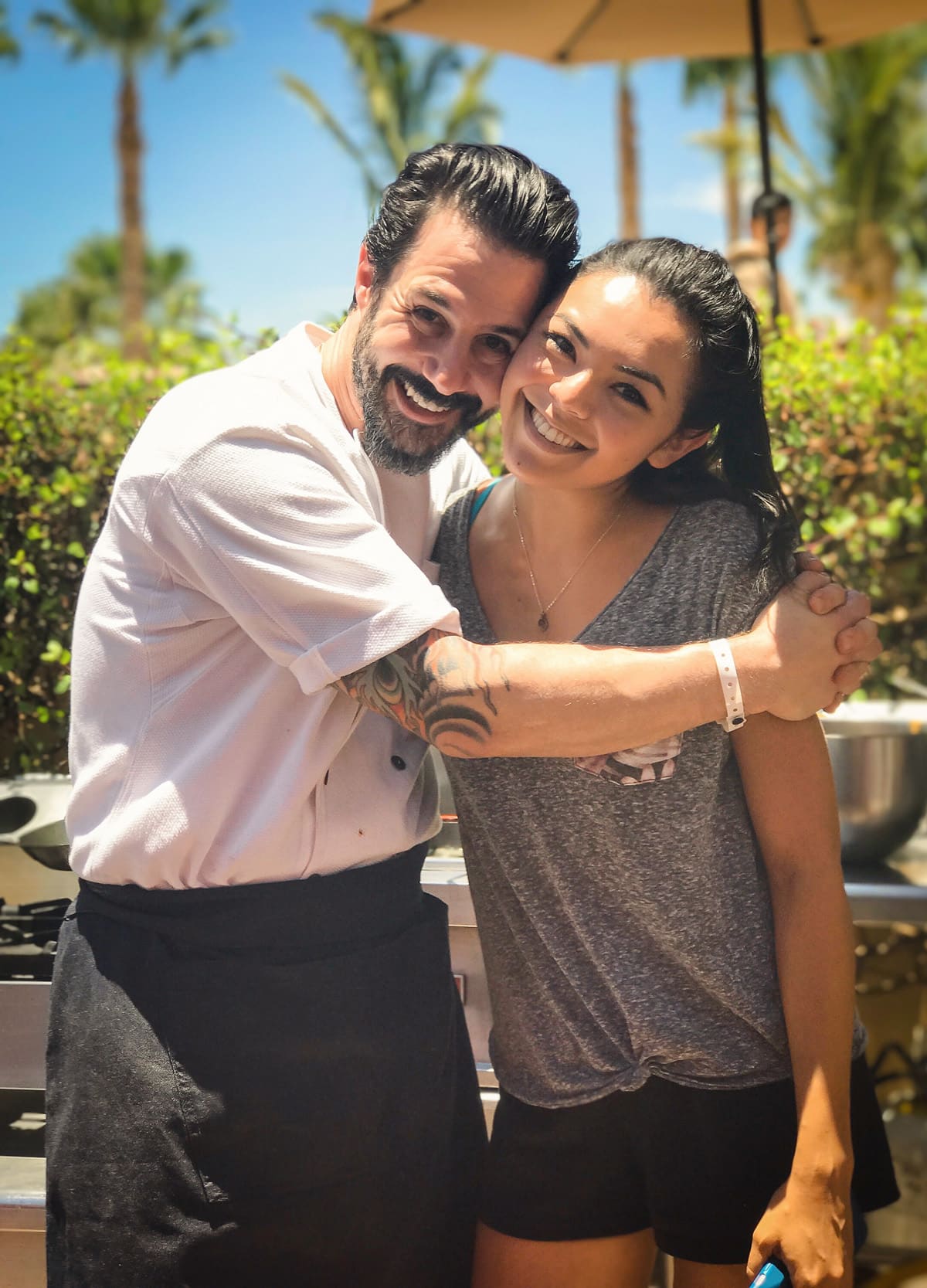 We indulged in desserts on top of desserts on top of MORE desserts made by the chefs.
We drank vodkas and tequilas and lots and lots of margaritas thanks to the friendly (and hilarious!) restaurant staff.  Seriously, they were a blast and one of the reasons I want to go back ASAP.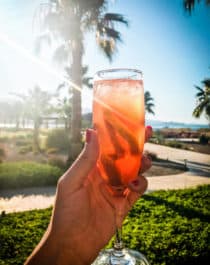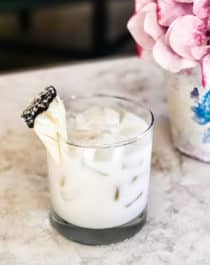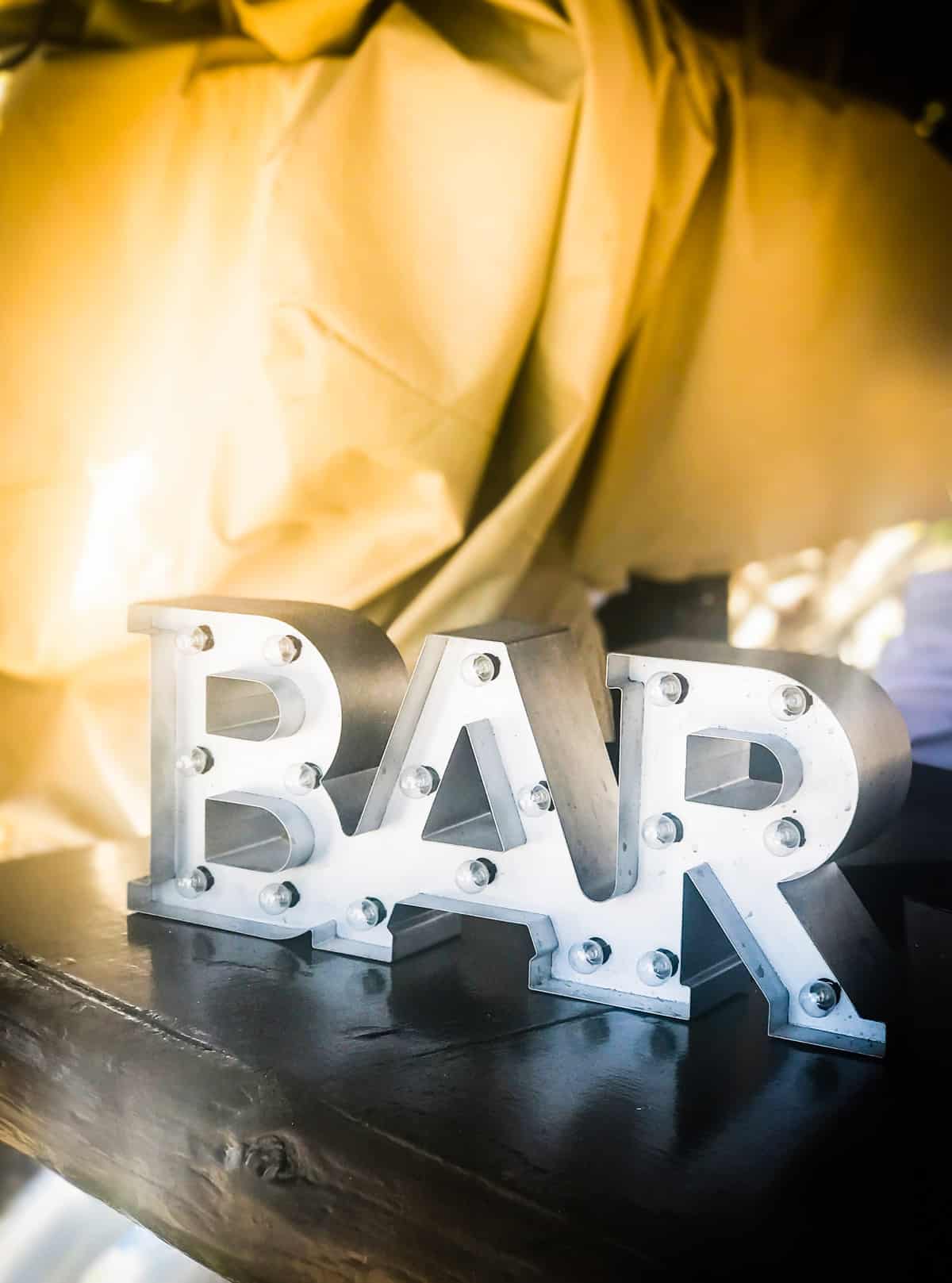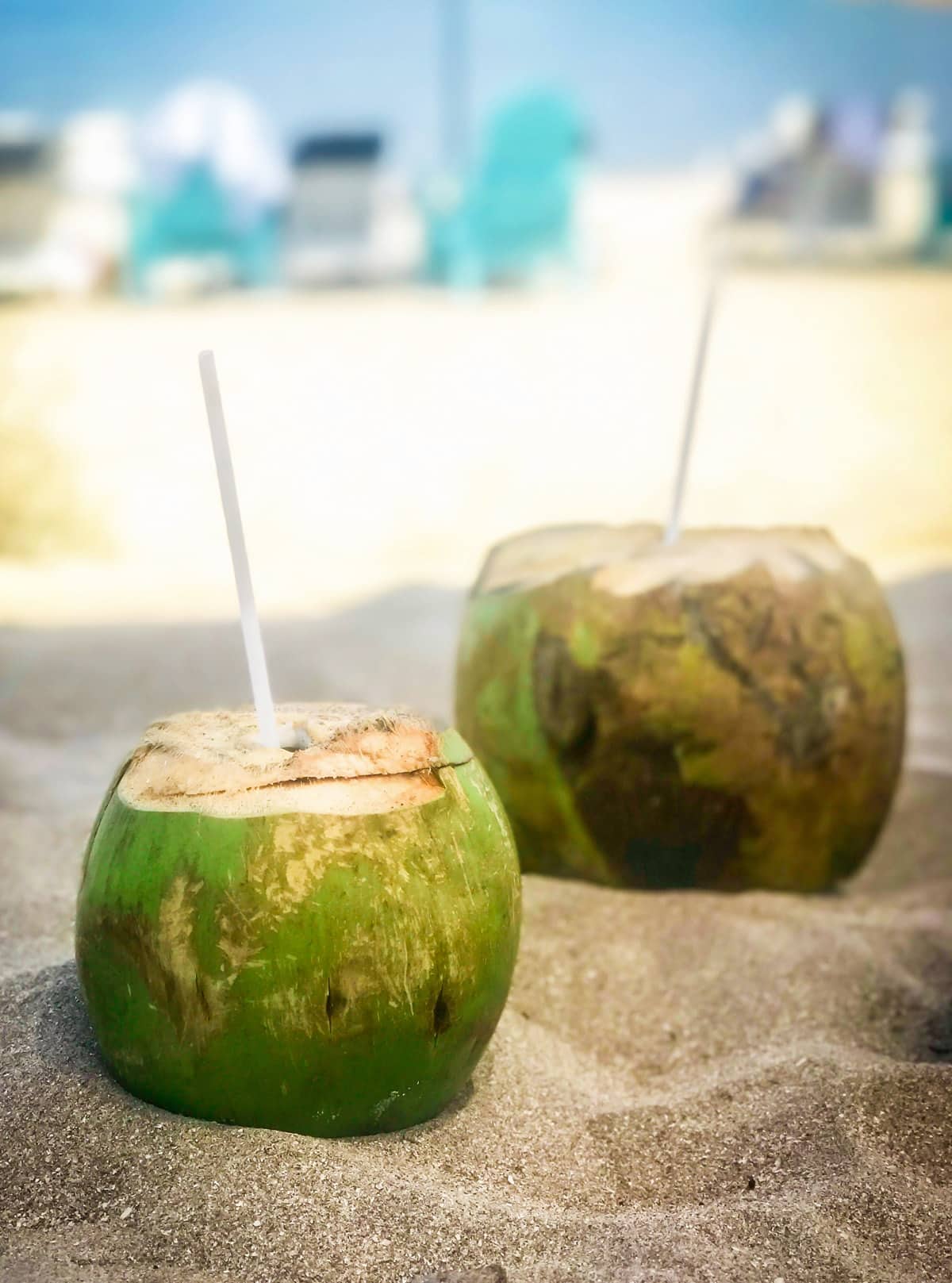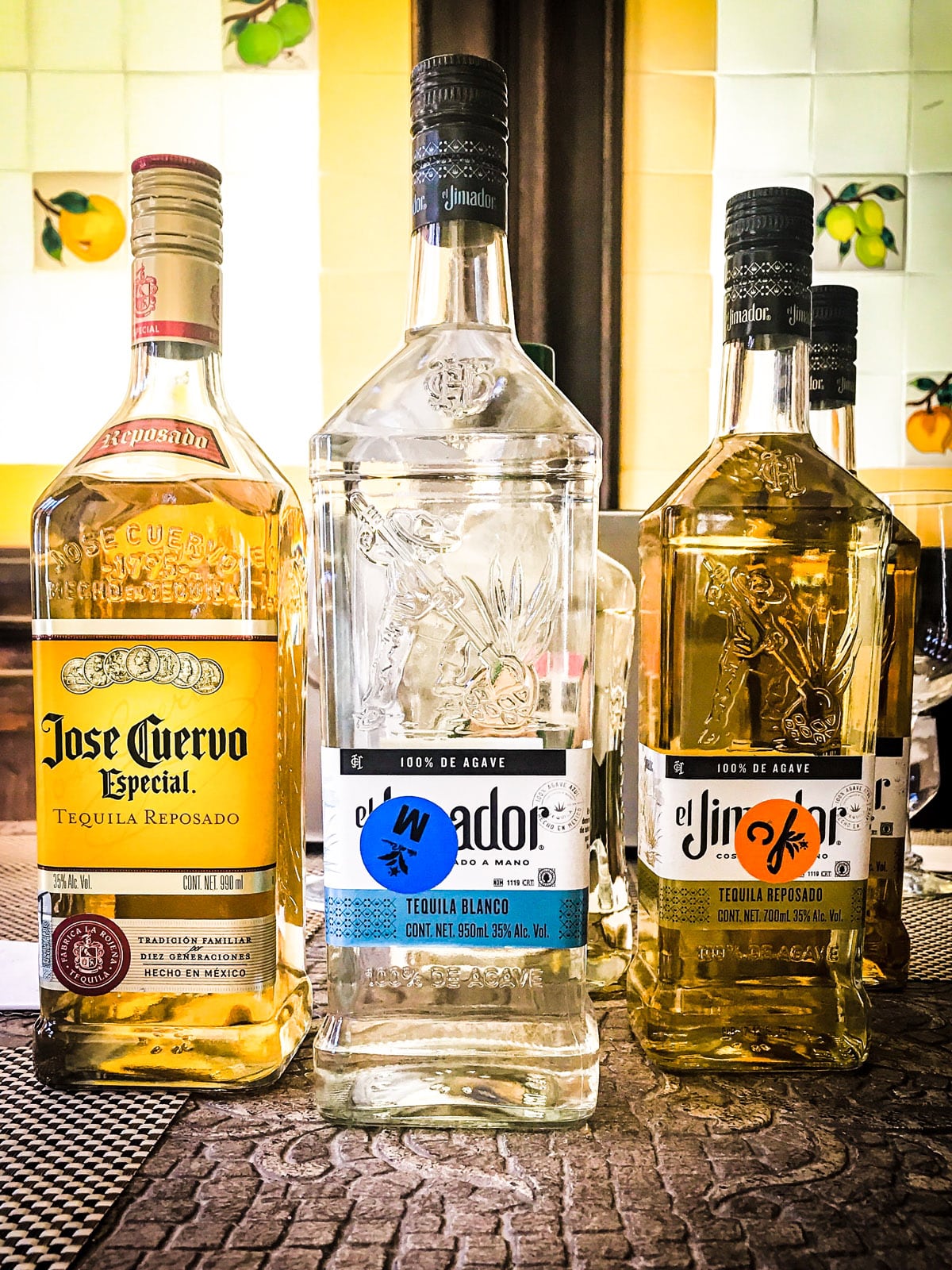 One of the best (and I mean BEST) meals at Villa del Palmar was at their Danzante restaurant.  Nestled right in between the resort's pool and private beach, we were treated to a five-course traditional-meets-contemporary-Mexican dinner, ending on a sweet note with Johnny's desserts.
We didn't just enjoy food the whole time, though…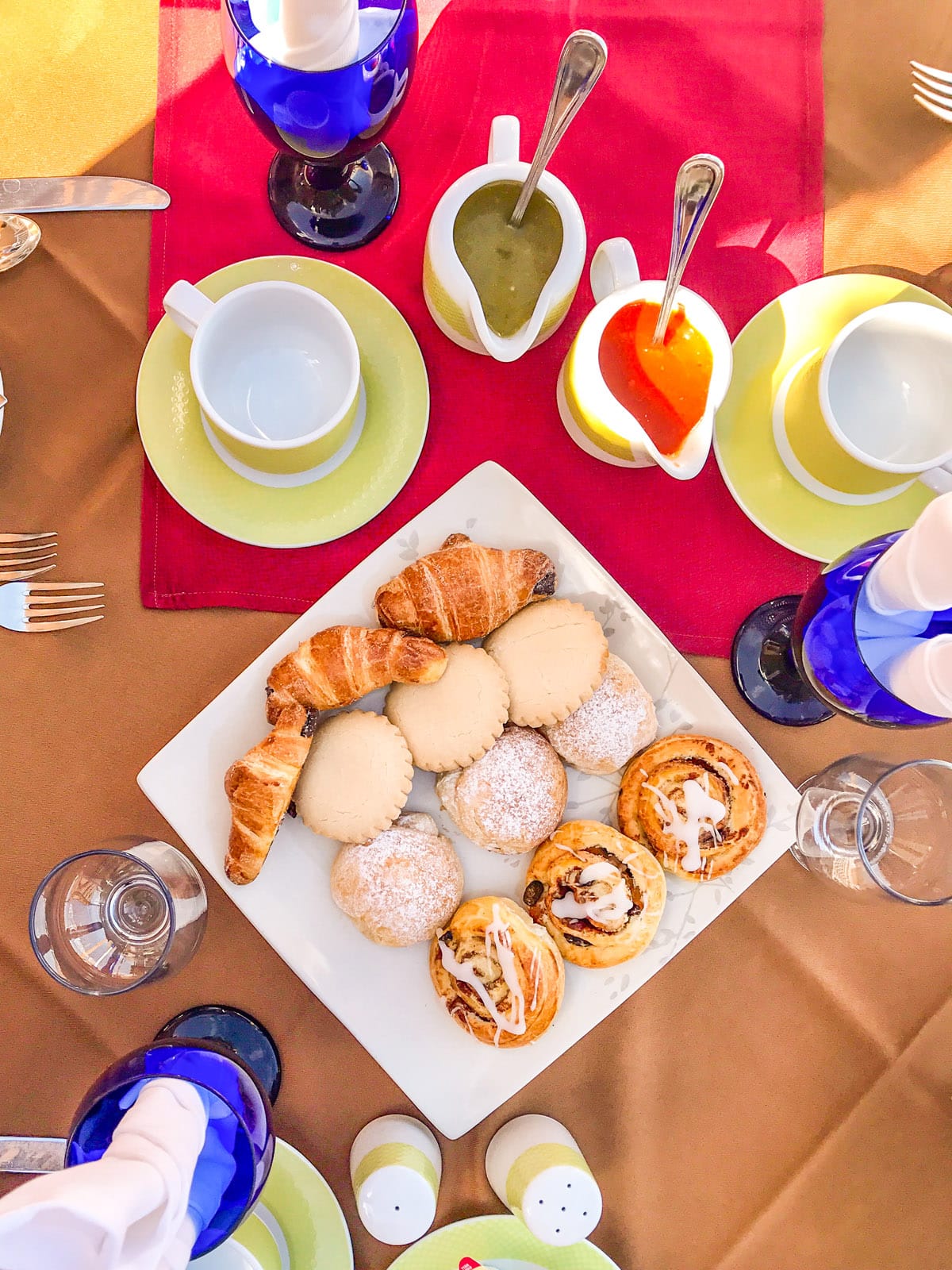 Okay, yes we did, but we did other stuff too.  I swear! 😉
After a 2-mile early morning hike, we were worn out but rewarded with one spectacular view.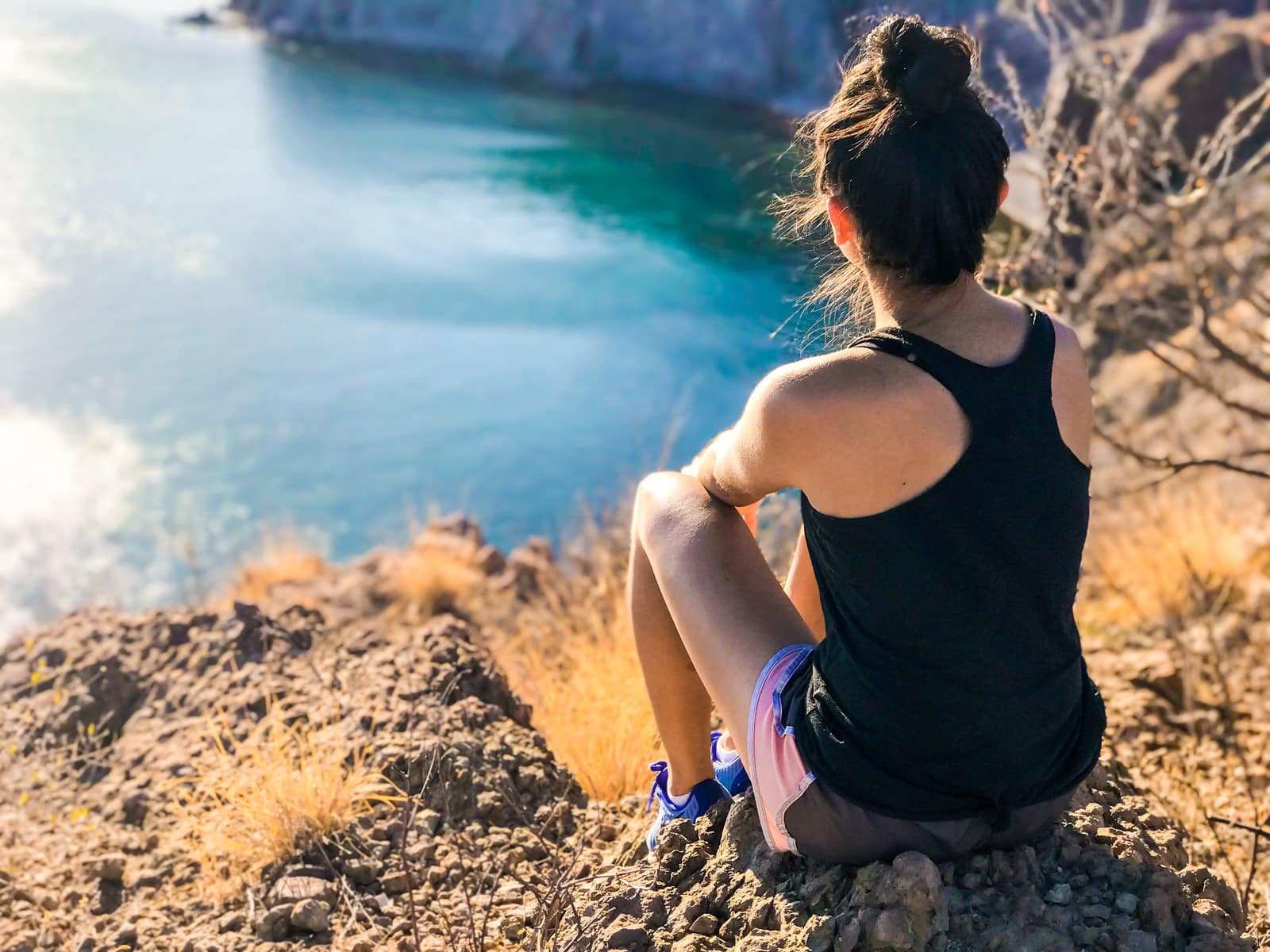 After a boat ride touring the small islands surrounding the resort, we snorkeled and saw fish, sea urchin, starfish, even a TURTLE.  Yes, my trip was made after seeing the turtle.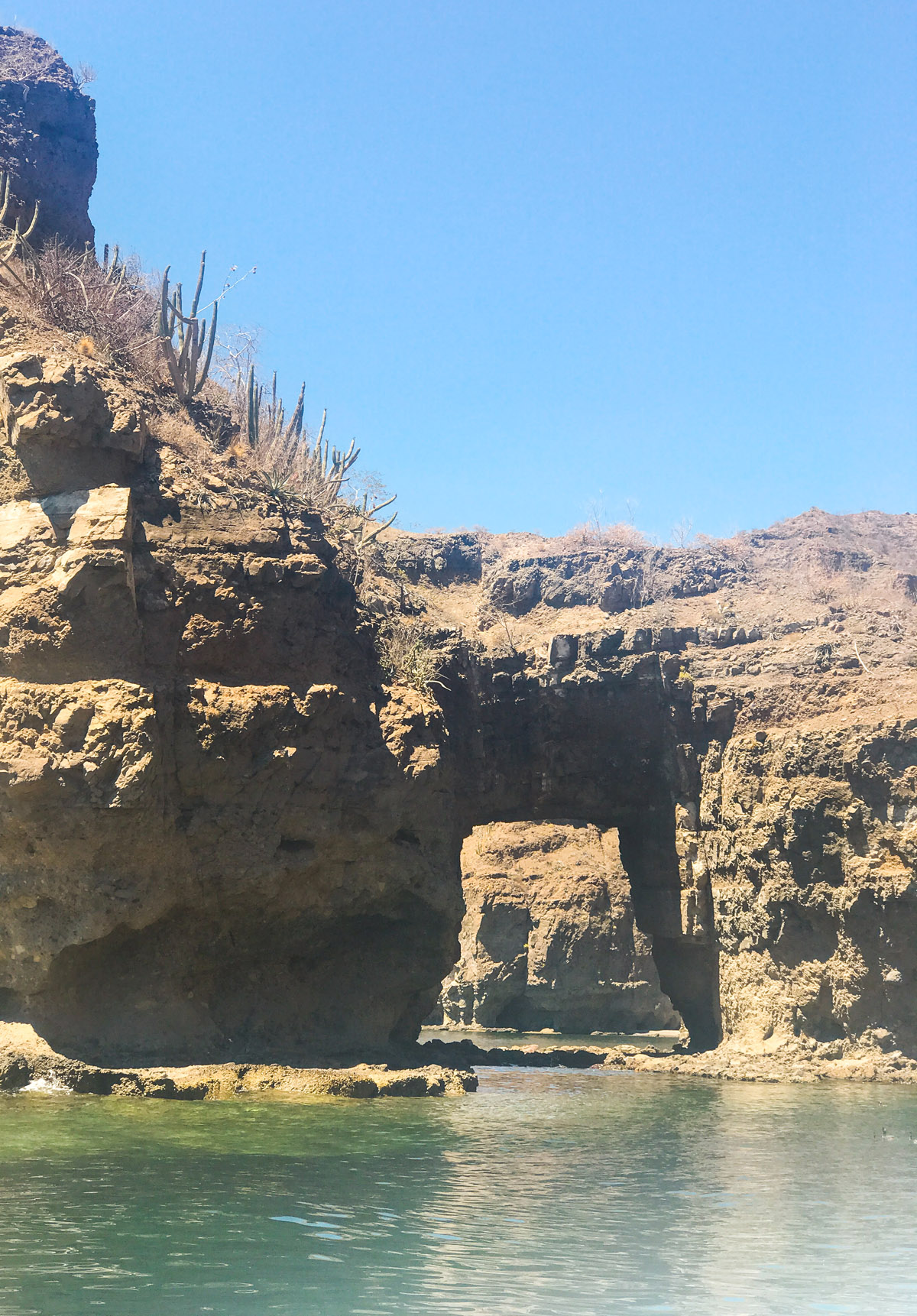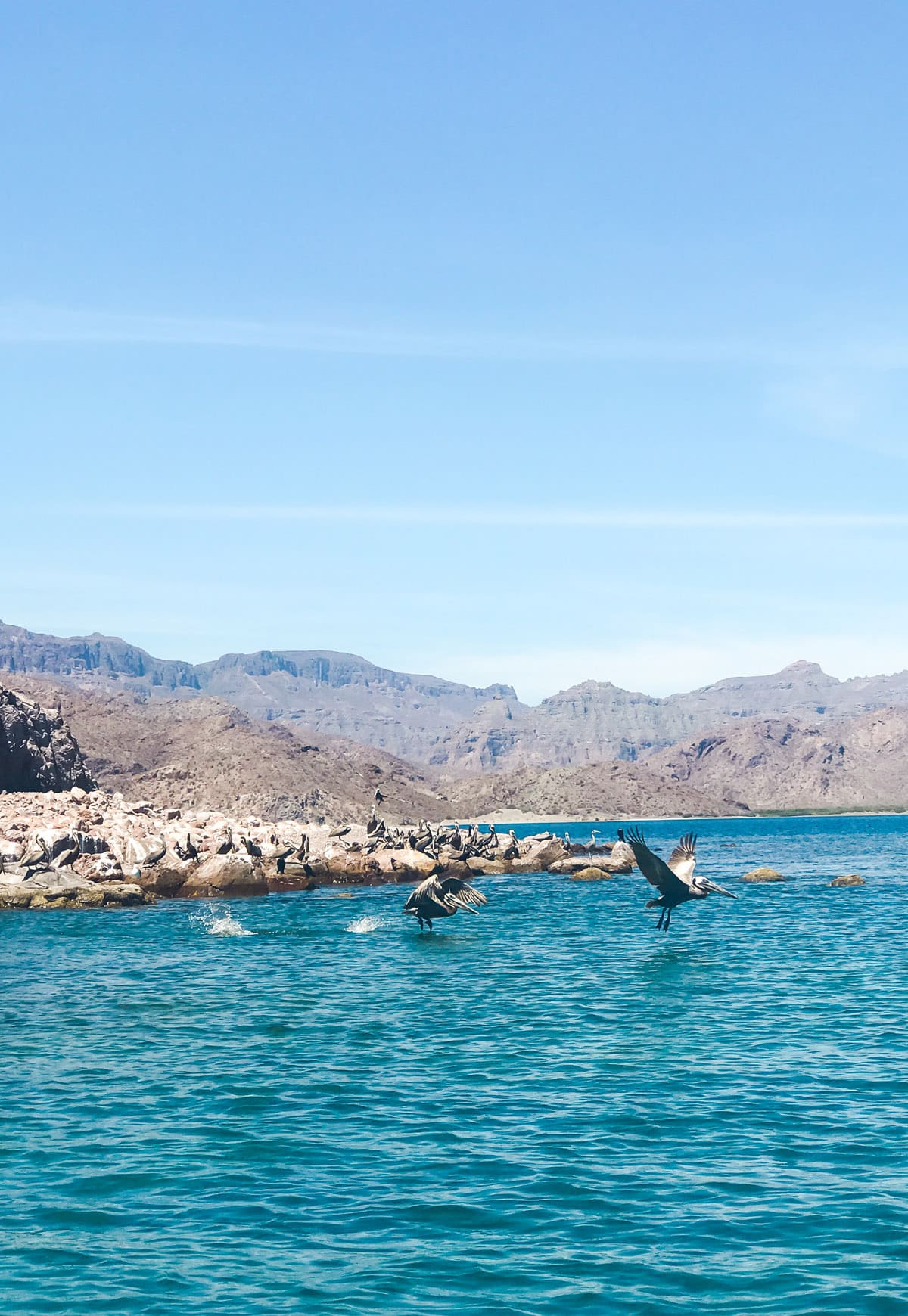 We were supposed to play golf but since none of us have ever played (and are all quite terrible), we just toured the 7,400-yard Danzante Bay golf course instead.  Designed by Rees Jones, and meant to be a challenging, yet friendly course for golf lovers.  I have never been awestruck by a beautiful view before, but when I stood on top of the famous 17th hole, I was speechless.
Photographs can't do this view justice, but I tried as best as I could to capture what we experienced that morning.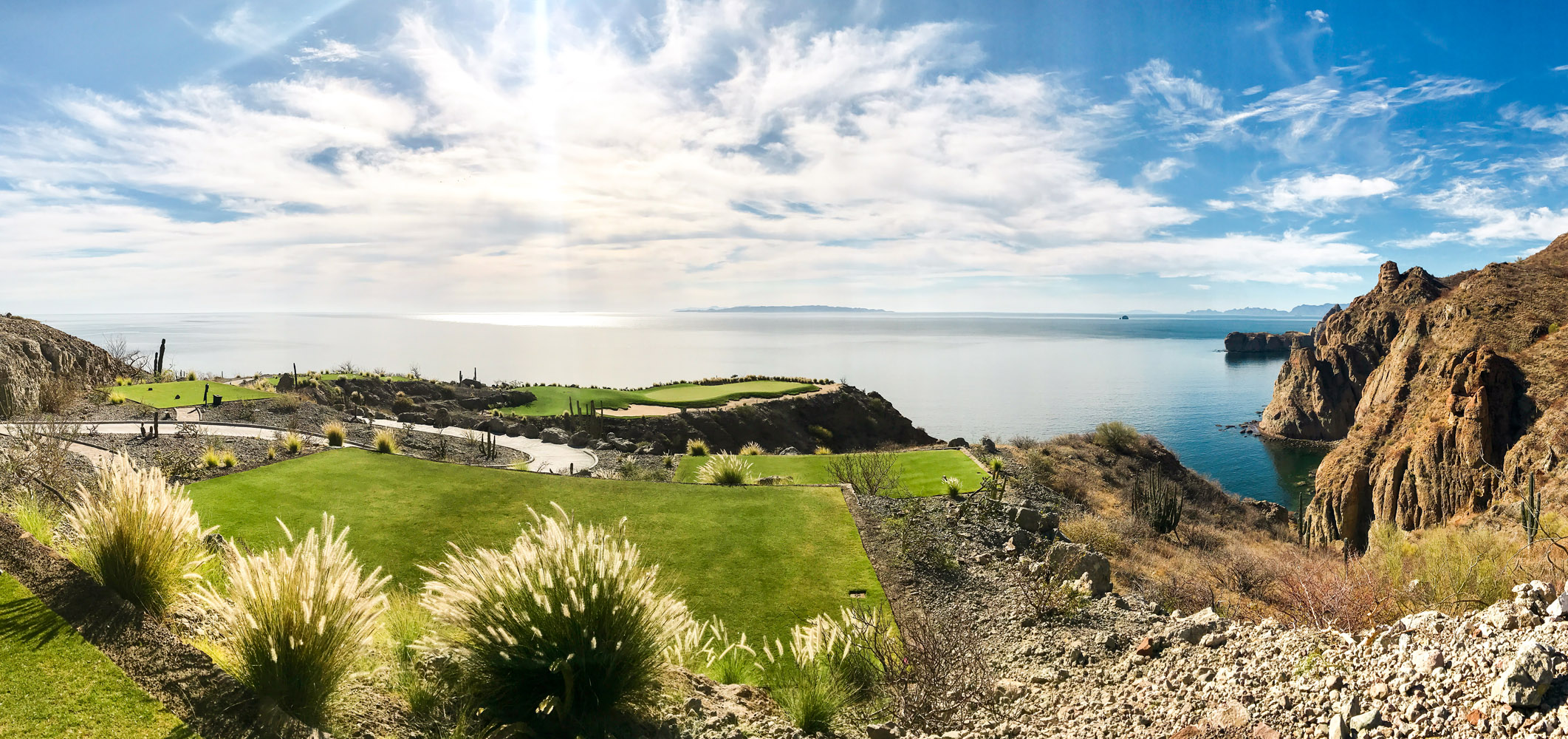 We also tried out a beachfront sunrise yoga class.  It was so serene.  The sun shining on you and the sound of the ocean waves in the background made it easy to melt into poses and really listen to what the instructor was saying.  I'm not a huge yogi or anything, but if/when I return to Villa del Palmar, I am definitely taking this yoga class every single morning.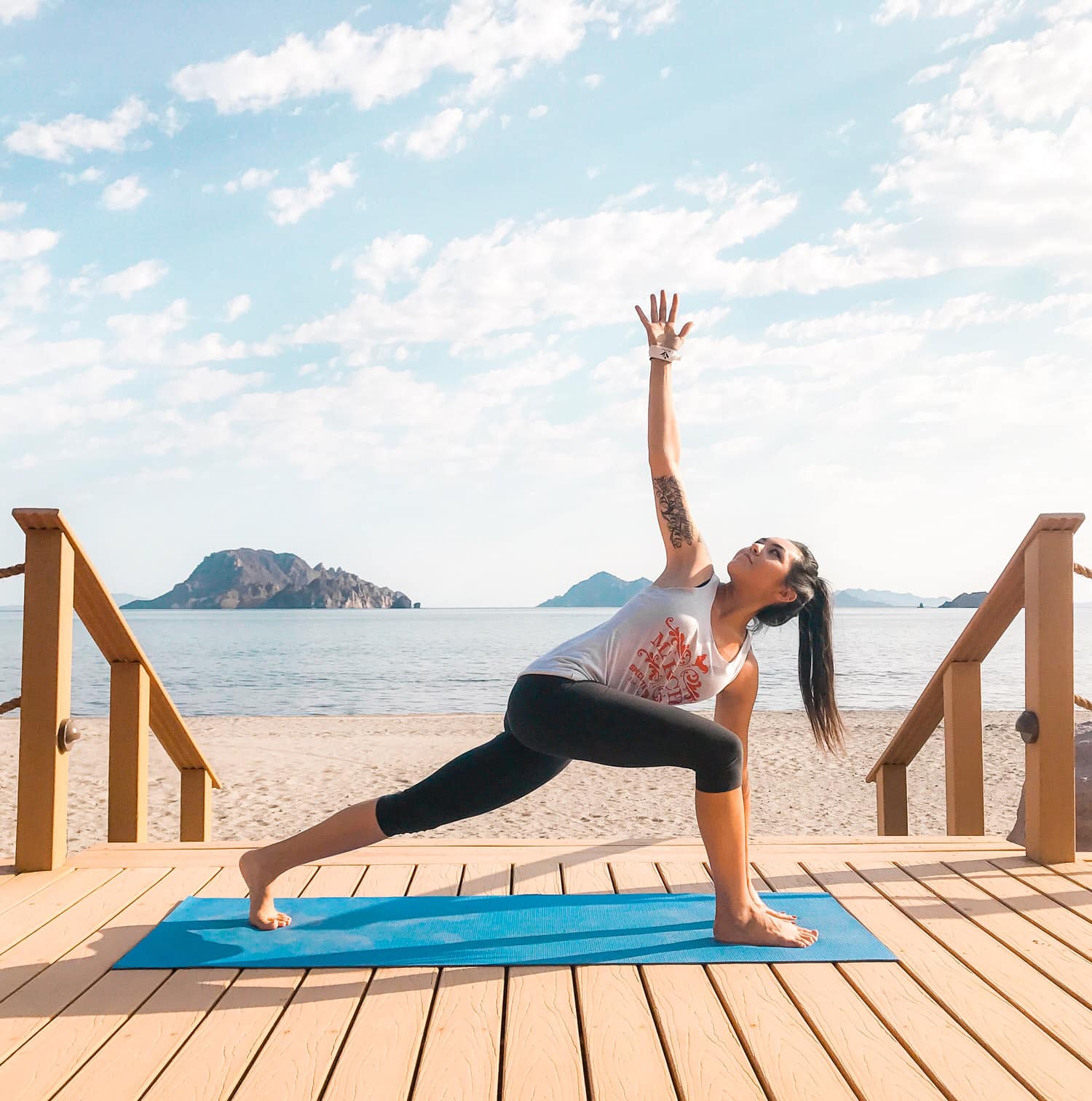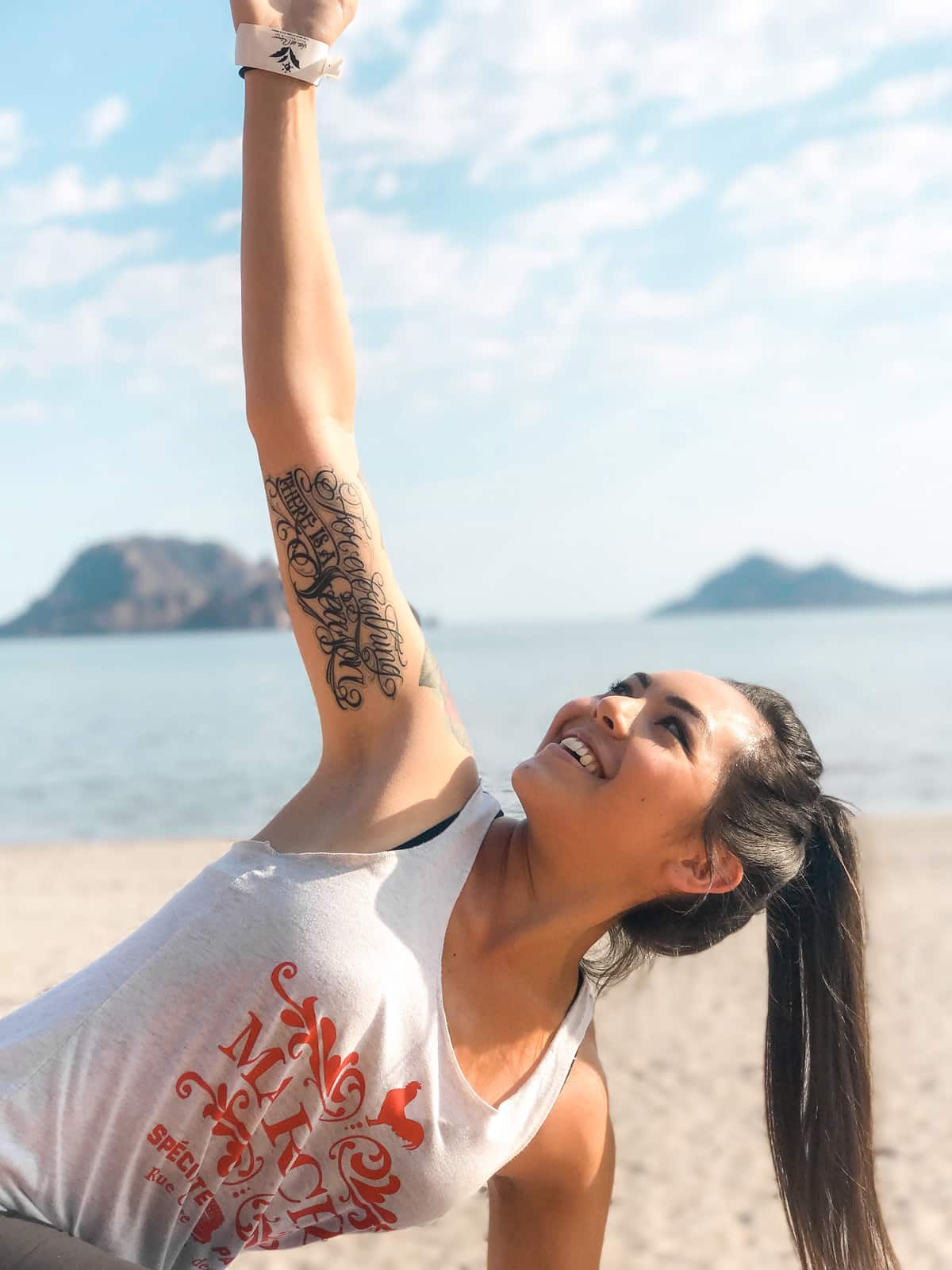 Later that day we explored the town of Loreto.  We walked through the streets of Loreto Mission, into the shops and cafes of Handcraft Alley, and peeked inside a historic church.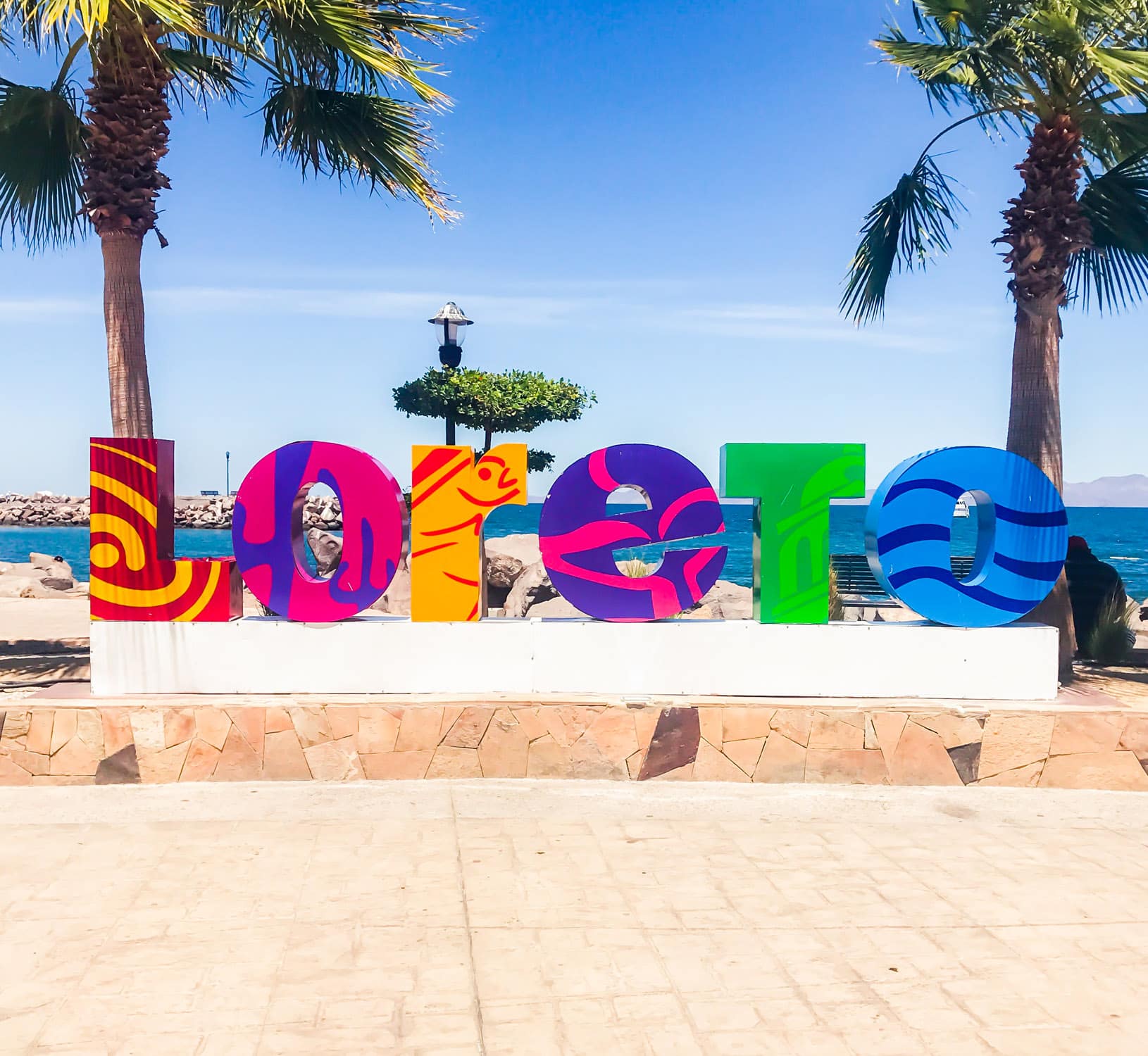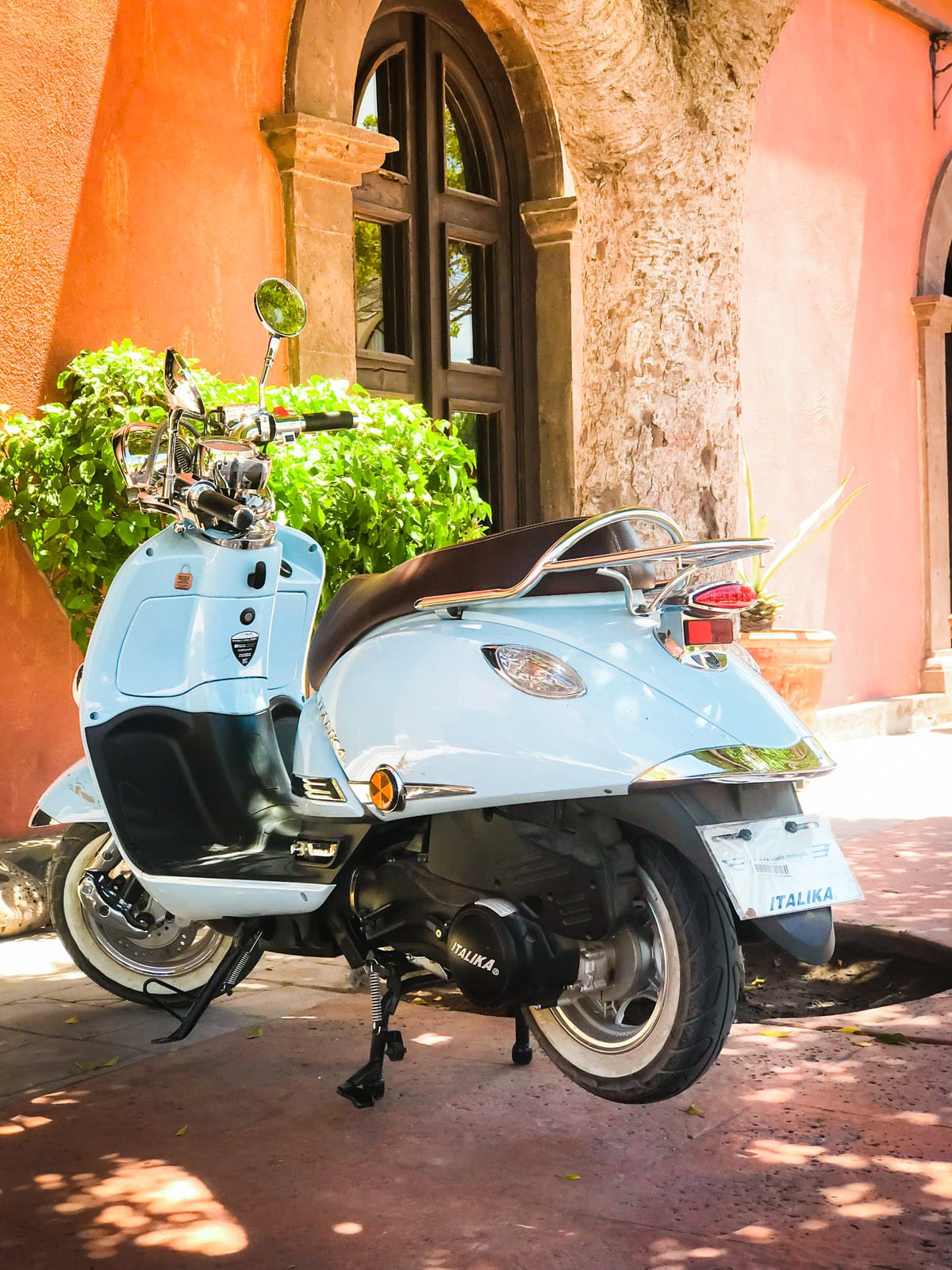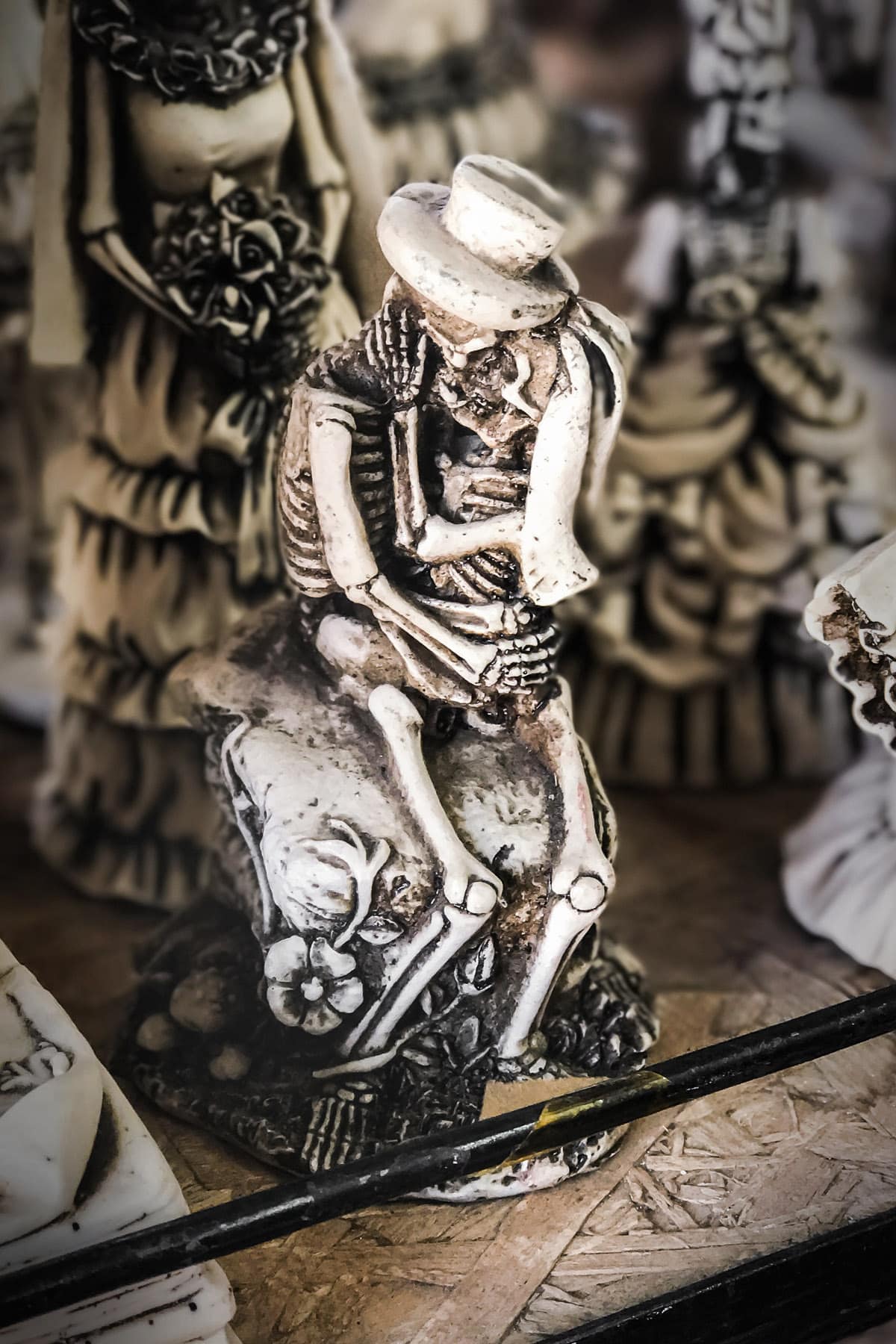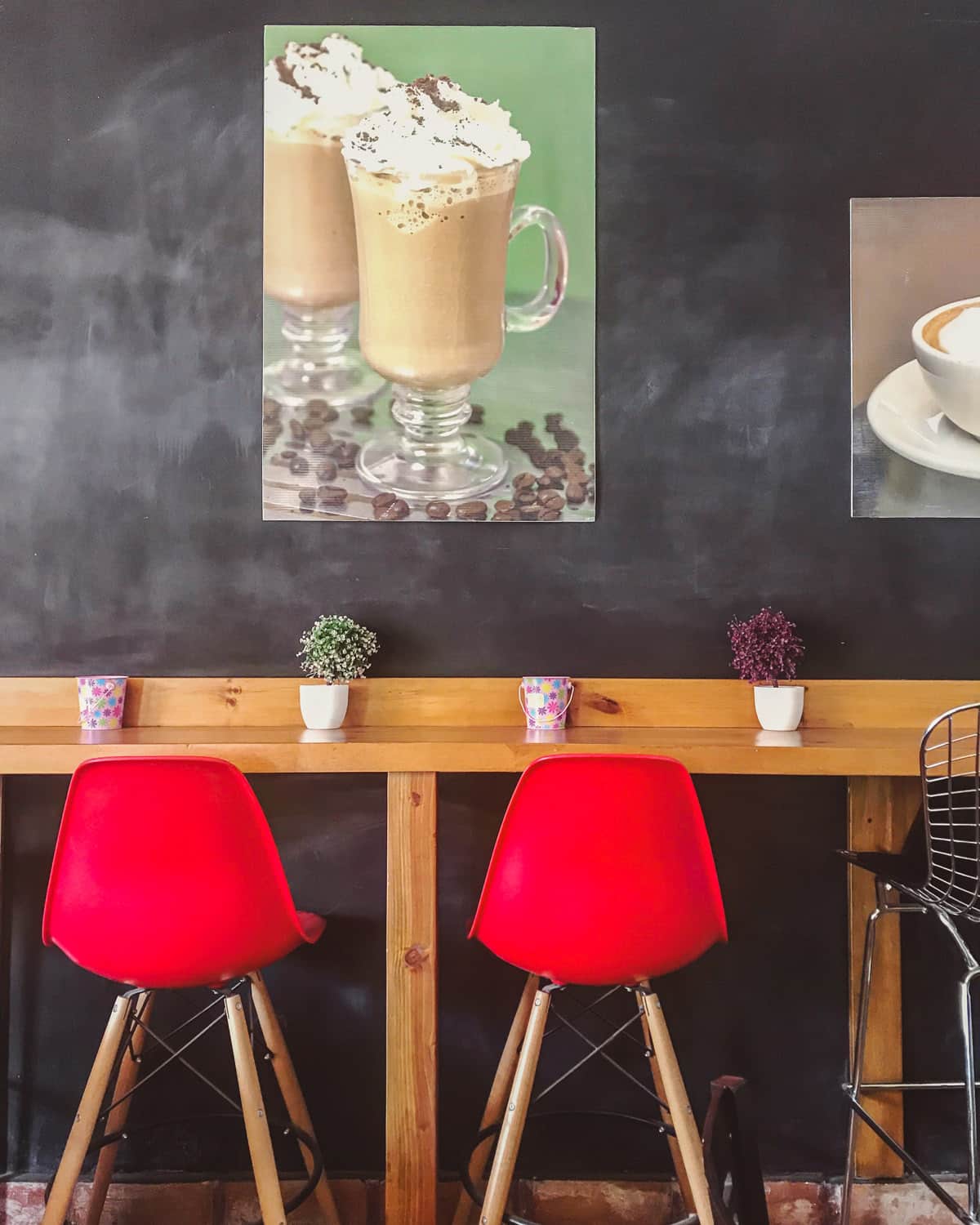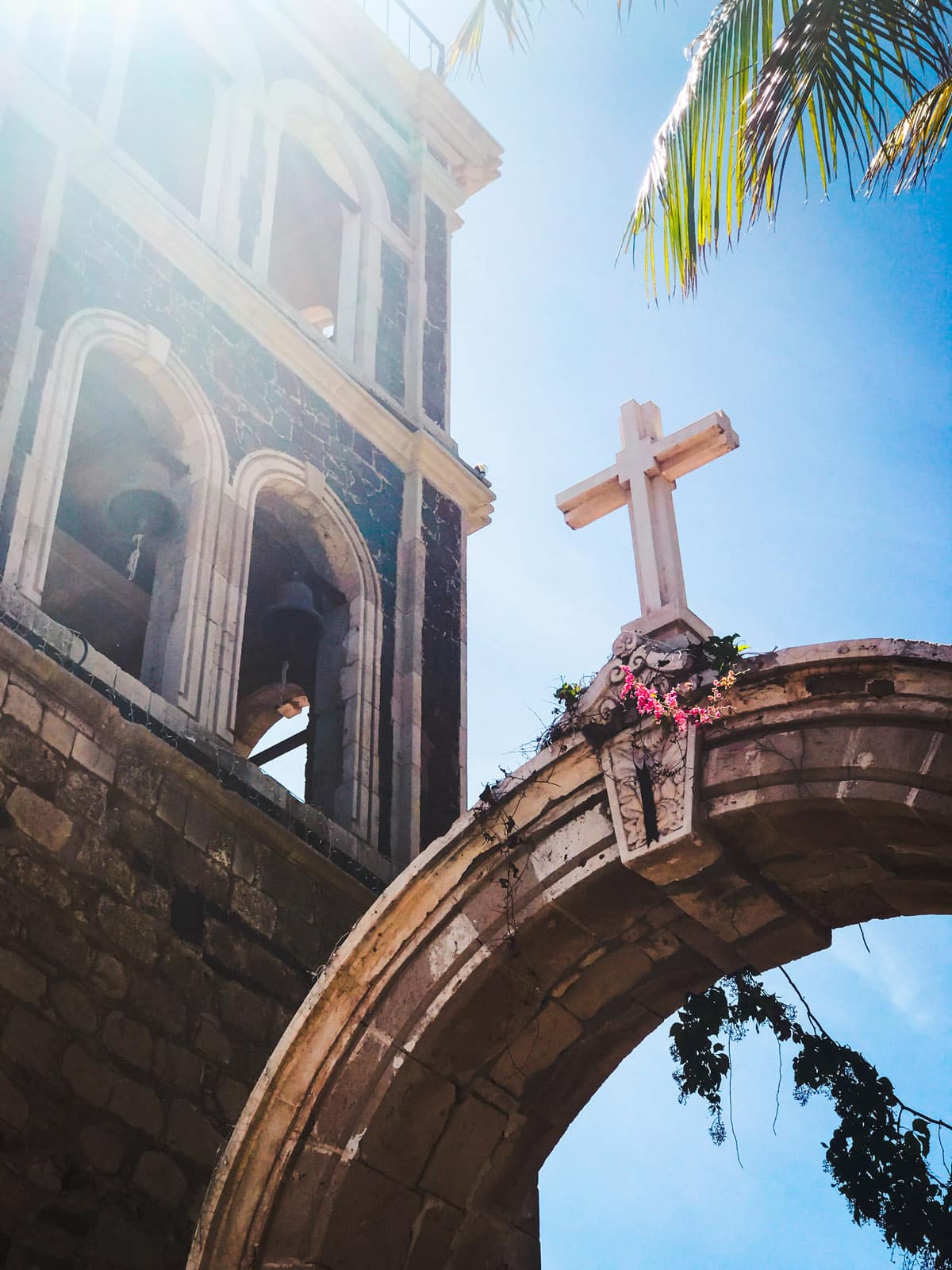 ---
When it comes to traveling, what is it that you look for?
The top vacation locations…
The hottest places to travel this season…
An affordable vacation destination…
Family-friendly travel spots…
Whether you've been searching and searching for somewhere to take a vacation, or you're just looking for an excuse to travel internationally, definitely check out the Villa del Palmar at the Islands of Loreto.
It's one of those hidden gems that has it all.
It's an incredibly affordable vacation destination (which is hard to come by these days), it's family-friendly, yet surprisingly quiet, and it isn't overcrowded.  There's nothing more frustrating than going to a resort pool and not being able to find an open chaise to lay out on.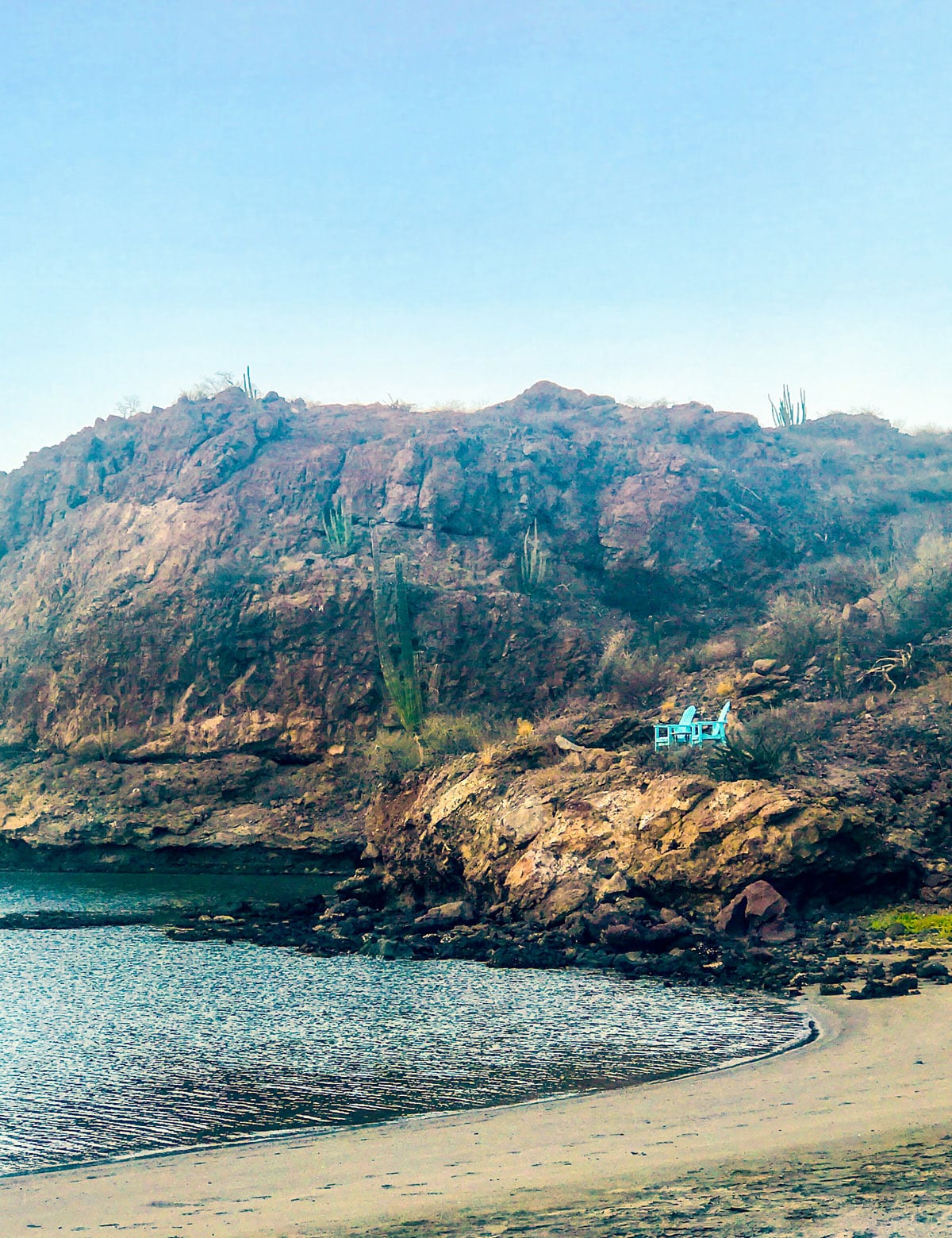 Villa del Palmar is off the coast of the Baja peninsula on the Sea of Cortez.  You'll be comfortable in the warm and mild year-round climate, the English-speaking staff, and options for one-, two-, and three-bedroom suites (the terraces are HUGE and you get stunning ocean and mountain views).
For activities, the resort offers everything I got to try out for myself during my stay — amazing food and drinks, hiking, yoga, boating, kayaking, snorkeling, and the award-winning (!!!) Sabila spa.  Plus, they offer mountain biking, golfing, paddle boarding, fishing, scuba diving, and depending on the season, dolphin spotting and whale watching!!  From December to March you can spot the humpback whale.  From January to May you can spot the blue whale or grey whale.  And apparently all year long you can spot the killer whale.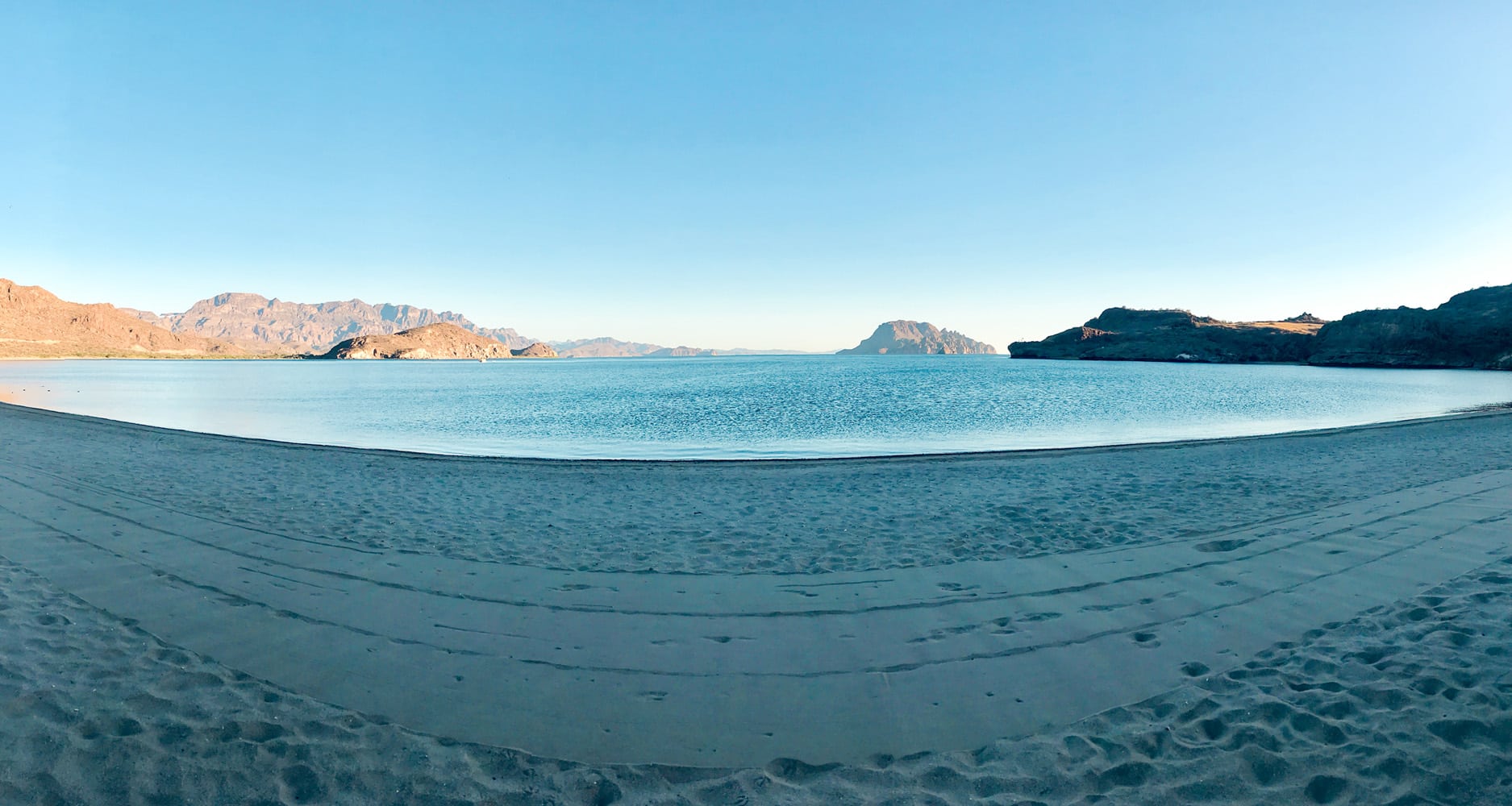 I wouldn't change anything about my trip to Mexico.  Well, I would've liked to stay for a few more days (weeks?) but I think that'd be asking too much, huh?
Until next time, Loreto…
.
With love, good eats, and safe travels!
.
– Jess
.
SaveSave
SaveSave
SaveSave
SaveSave
SaveSave
SaveSave
SaveSave
SaveSaveSaveSaveSaveSaveSaveSave
SaveSave
SaveSave
SaveSave
SaveSave
SaveSave
SaveSave
SaveSave
SaveSave
SaveSave
SaveSave