Healthy Mexican Spiced Coffee
Ever wondered how to make Mexican coffee?  Well, here ya go!  This 5-ingredient Healthy Mexican Spiced Coffee is made without the sugar and heavy cream, but tastes just as good as the original.  You'd never know it's zero calorie, fat free, sugar free, low carb, gluten free, and vegan!
Smooth coffee meets spicy notes in this warm morning beverage from hints of vanilla to the ground cinnamon and cayenne pepper.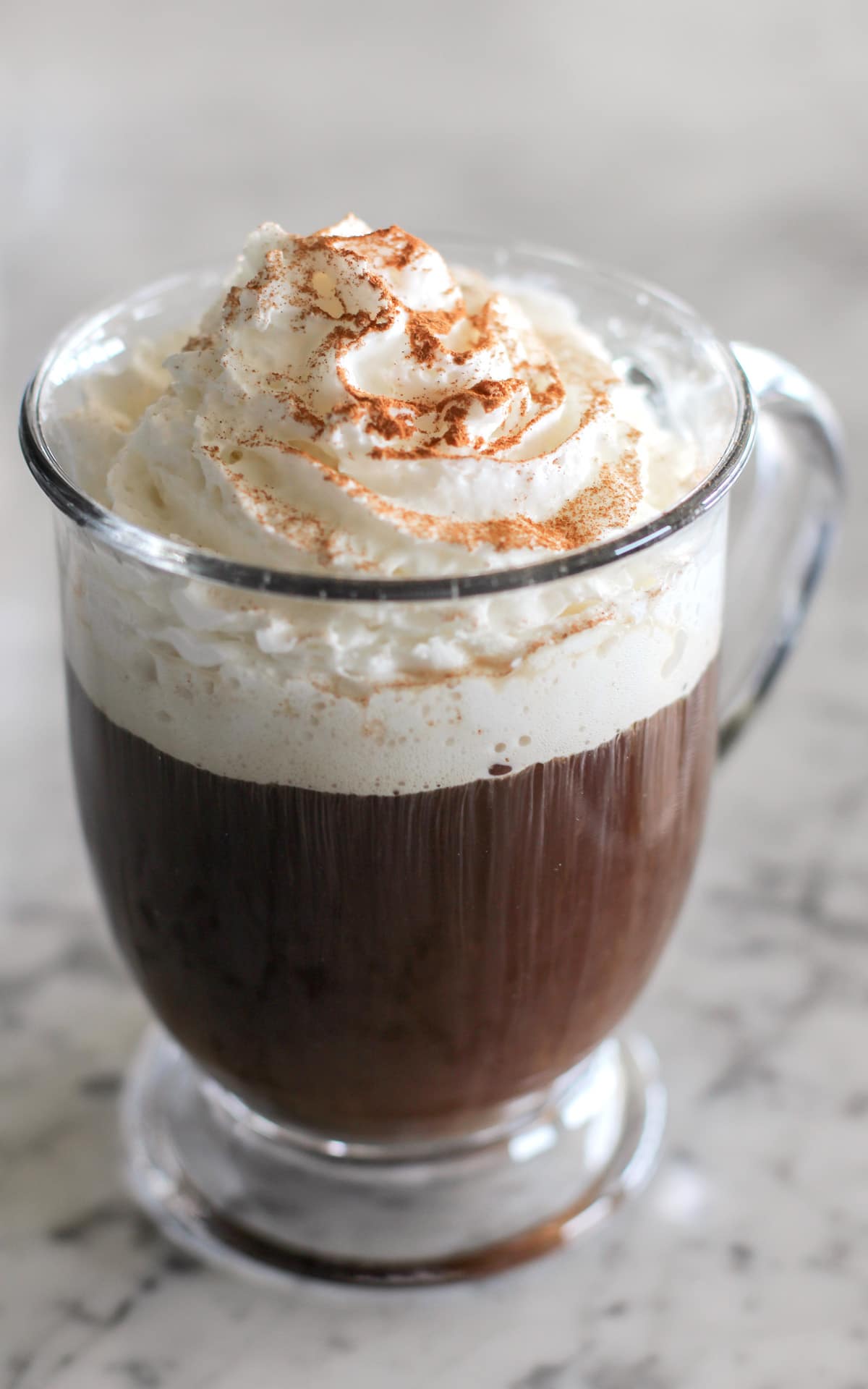 I made this recipe because, first of all, IT'S COFFEE, and second, because I was inspired by my trip to Mexico last month.
The month of June went by pretty quickly for me.  It was jam-packed full of things to do, places to be, and people to meet.
June 3rd-8th I was traveling to Los Angeles and then Loreto, Mexico.
June 21st-25th I was traveling to Orlando for the BlogHer conference, where I spoke on stage about self-publishing (!!!).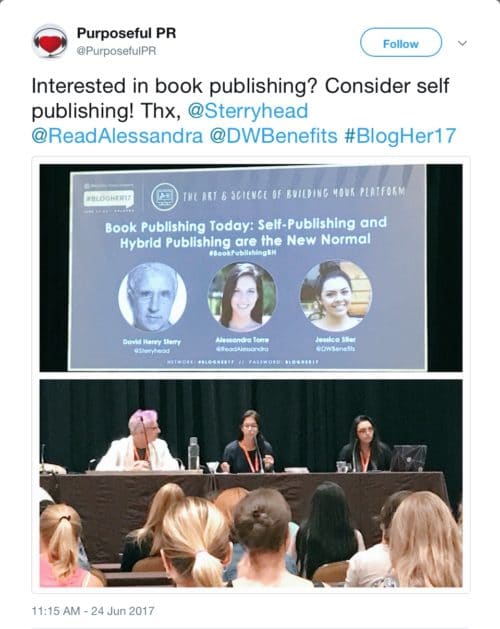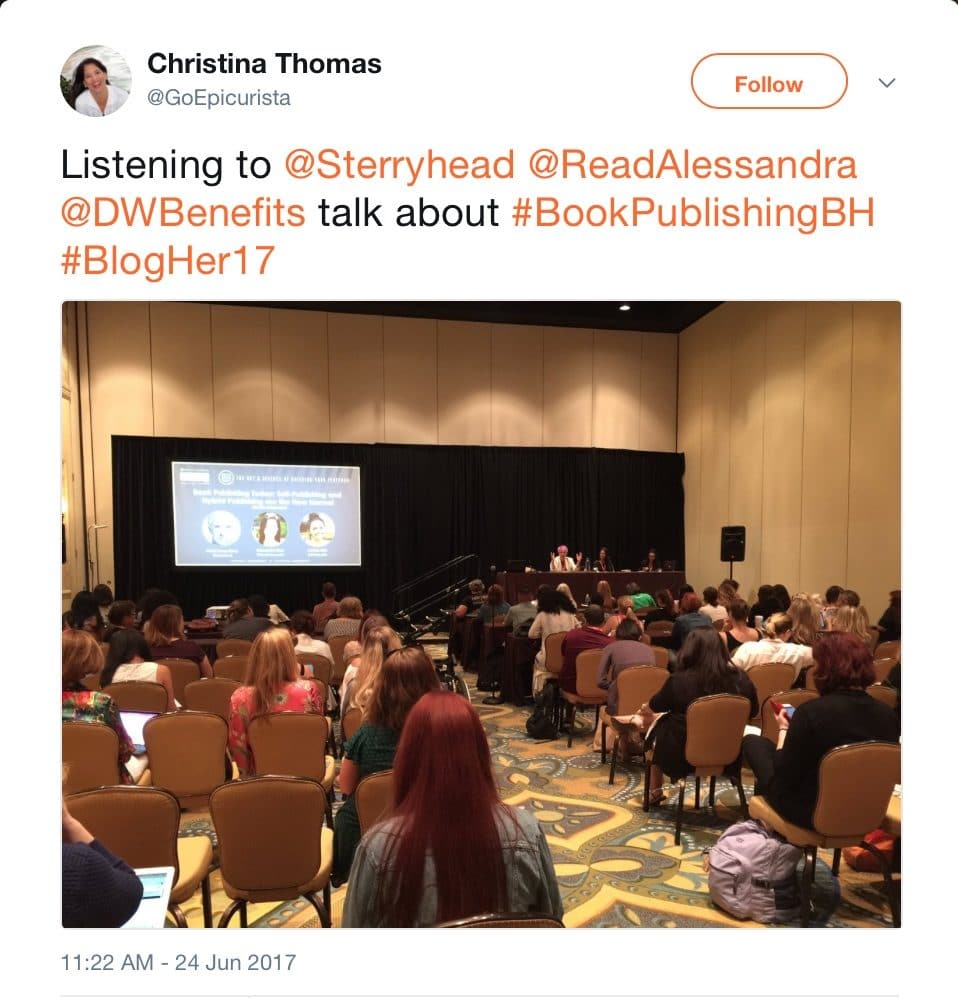 Then all in between, there were potluck parties and press lunches to attend, plus lots and lots (AND LOTS) of apartment hunting.
Thanks for powering me through, coffee.  I savored each cup on those busy mornings…  and afternoons.  Those were the sippable moments that helped me carry on!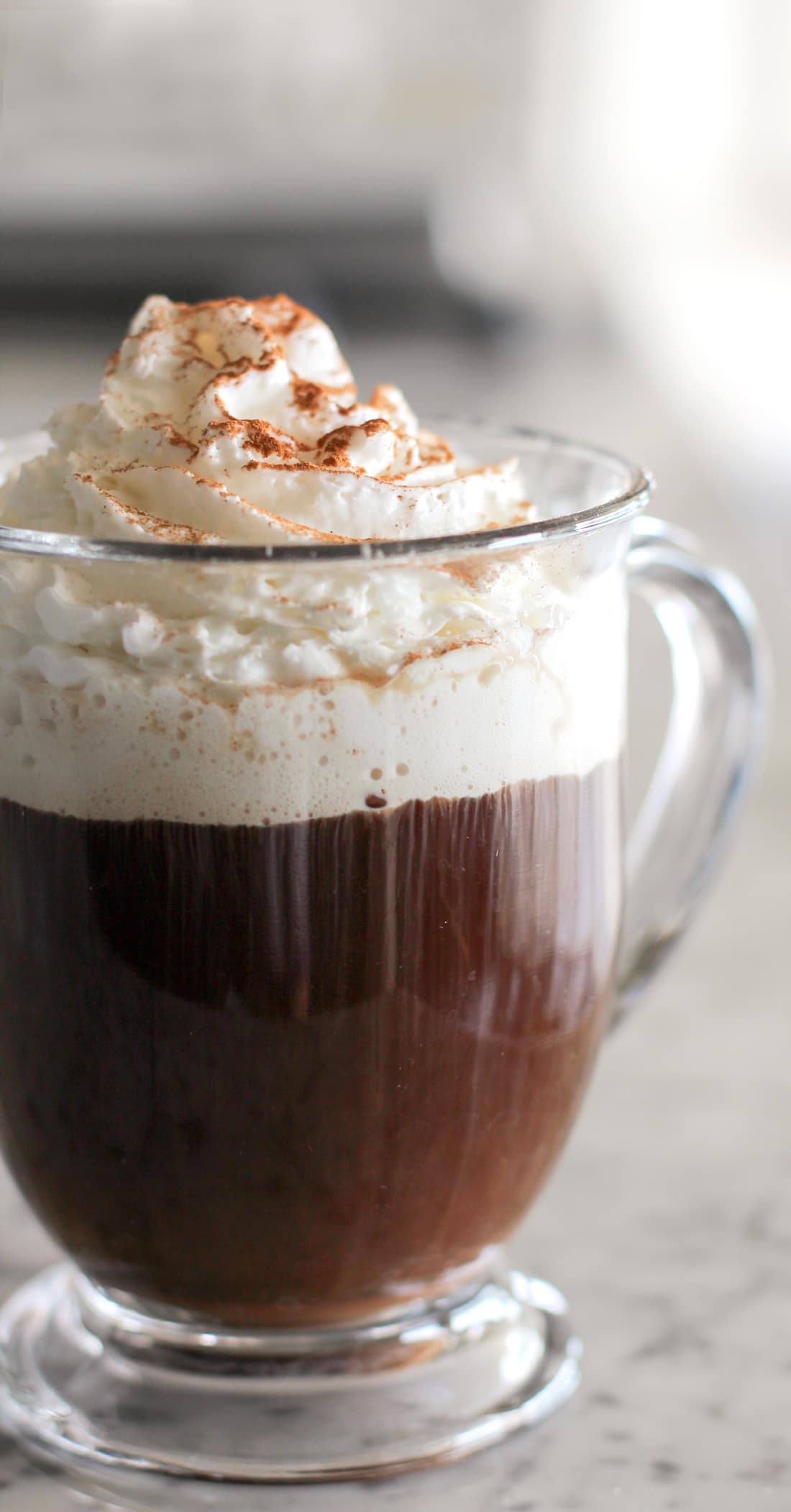 Healthy Mexican Spiced Coffee
Prep Time: 5 minutes
Cook Time: 0 minutes
Total Time: 10 minutes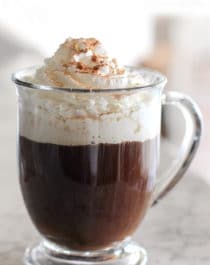 Ingredients:
24oz Brewed Starbucks® Breakfast Blend
¾ tsp Vanilla Extract
8 packets Natural Sweetener
¾ tsp Ground Cinnamon (to taste)
⅛ tsp Cayenne Pepper (to taste)
Directions:
Brew the coffee to your liking (strong or mild, it's your choice!) and stir in the vanilla extract.
In a blender or shaker cup, add the packeted sweetener, cinnamon, and cayenne pepper.  Pour in the hot coffee and blend or shake vigorously.
Pour into mugs and serve immediately with all-natural whipped cream, milk/non-dairy milk, and/or Homemade Sweetened Condensed Milk.
All images and text ©
.
Coffee is life.
Coffee is everything.
Coffee brightens up mornings.
Coffee puts smiles on faces.
A day without coffee is…  I have no idea… 😆
.
If you're like me and don't normally drink black coffee, this recipe is absolutely delicious with unsweetened vanilla cashew milk or a glug of my Homemade Sweetened Condensed Milk.

Coffee helped me survive through all of the traveling, lunches, meals, and house hunting last month, it'll power you through too!
Enjoy  🙂
.
With love and good eats,
.
– Jess
☕️🍴💕
.
SaveSave
SaveSave
SaveSave
SaveSave
SaveSave
SaveSave
SaveSave
SaveSave
SaveSaveSaveSaveSaveSave
SaveSave
SaveSave
SaveSave
SaveSave
SaveSaveSaveSaveSaveSaveSaveSaveSaveSaveSaveSaveSaveSave
SaveSave
SaveSave
SaveSaveSaveSave
SaveSave
SaveSave