Healthy Chocolate Fudge Brownie Overnight Dessert Oats
Healthy Chocolate Fudge Brownie Overnight Dessert Oats!  If you're looking for an excuse to eat chocolate for breakfast, the answer is HERE.  Right here.  These oats will be THE reason you get out of bed in the morning.
Everyone's heard about how healthy oatmeal is for us.  It can lower your cholesterol, keep you fuller for longer, keep ya regular, etc. etc. etc.
Have I ever told y'all about my first oatmeal experience??  For the life of me, I honestly thought I would never get over it.  It was that bad.  Years and years ago, I bought the instant oatmeal (crap) at the grocery store.  Even then, all the added sugars and artificial flavorings didn't help the terrible blandness.  I ended up adding even more sugar to the bowl and a bunch of chocolate chips, kinda defeating the purpose of a healthy bowl of oatmeal, right?
It's been quite a few years since my horrible oatmeal experience, and since then I've learned that the instant stuff isn't oatmeal at all, it's more like 80% filler and 20% broken oat pieces.
Back in college, I decided I was going to have a bowl of oatmeal every day.  If an oatmeal a day was my goal, I had to make it taste good!  My journey began with some plain, old-fashioned rolled oats in a bowl with some milk, microwaved for two minutes.  It smelled pretty…  boring.  I added cinnamon, tasted it, and added some more along with some stevia.  It tasted a little better, but after a few bites I struggled to eat my way through the entire bowl.  Nothing I added helped — nutmeg, vanilla extract, more stevia — it was tooooorturrre.  I just wanted a simple oatmeal that I could eat (and enjoy eating) every morning.
And that's when I, naturally, started thinking of chocolate.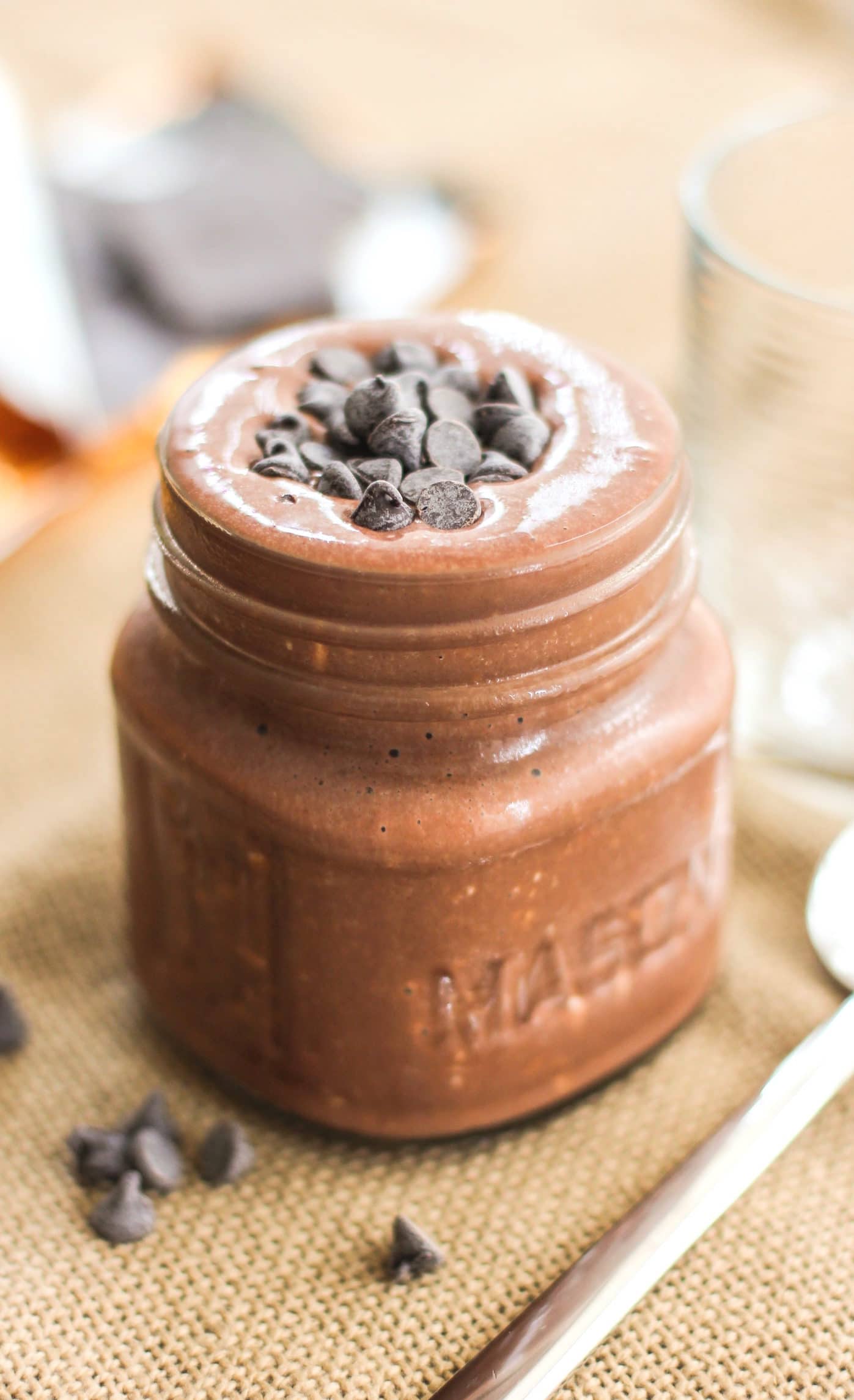 Not only are these Healthy Chocolate Fudge Brownie Overnight Dessert Oats refined sugar free, but they're low fat, high protein and gluten free with a vegan option.  It's 100% hearty, healthy, balanced, filling nutrition!
Healthy Chocolate Fudge Brownie Overnight Dessert Oats
Prep Time: 5 minutes
Cook Time: 0 minutes
Total Time: 5 minutes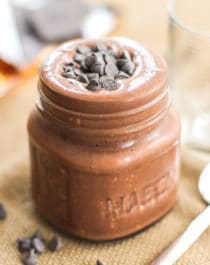 Ingredients:
½ cup Old Fashioned Rolled Oats
10g (2 tbs) Unsweetened Dutch Processed Cocoa Powder
1 cup Unsweetened Vanilla Almond Milk (or milk of choice)
1 tsp Vanilla Extract
Directions:
In a bowl, stir together the oats, protein powder, cocoa powder and sweetener.
Stir in the milk and vanilla.
Cover and refrigerate overnight.  Enjoy in the morning!
All images and text ©
.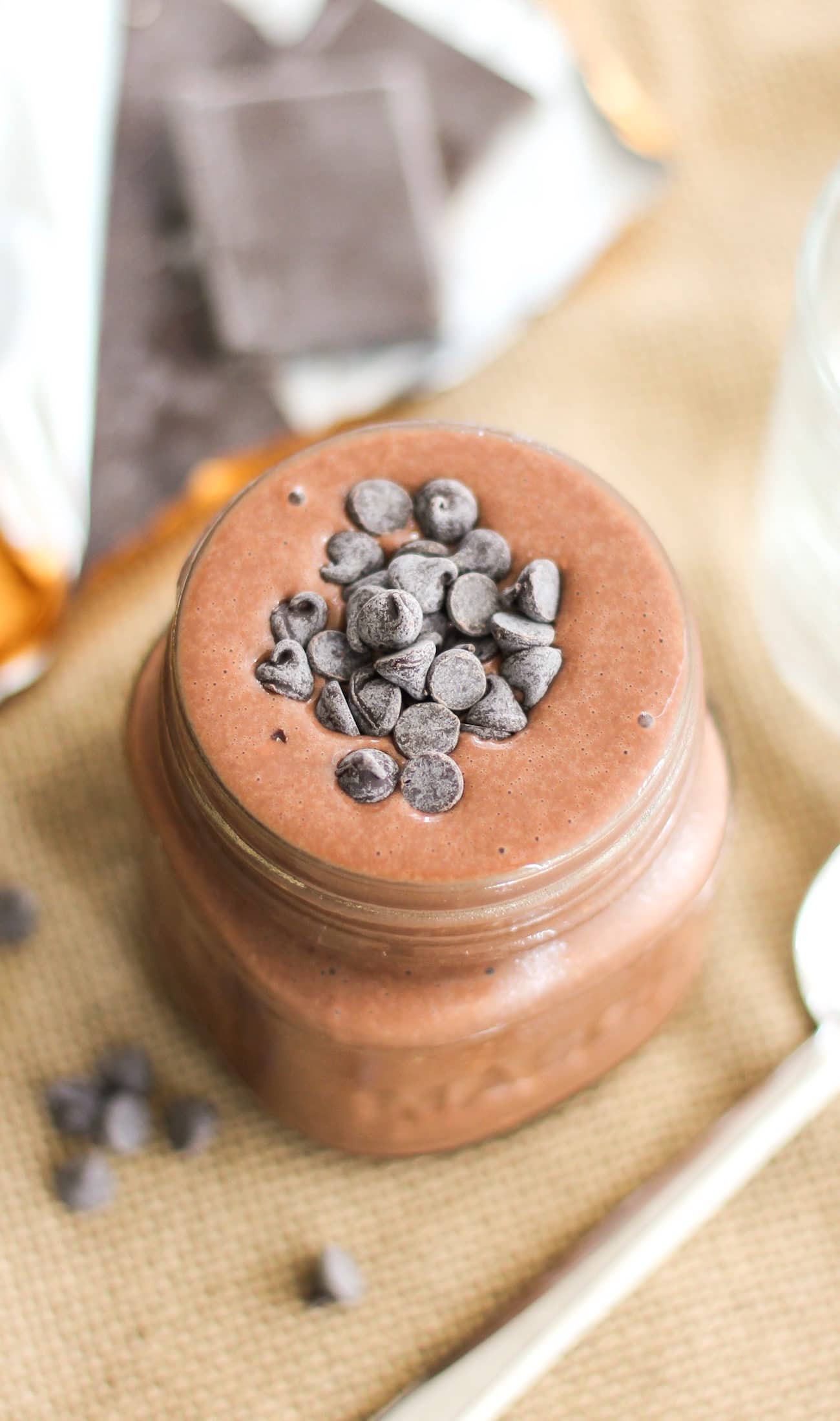 After creating this chocolate oatmeal, that oatmeal-a-day challenge of mine back in college became the easiest "challenge" ever!
Gotta get that chocolate in on the daily.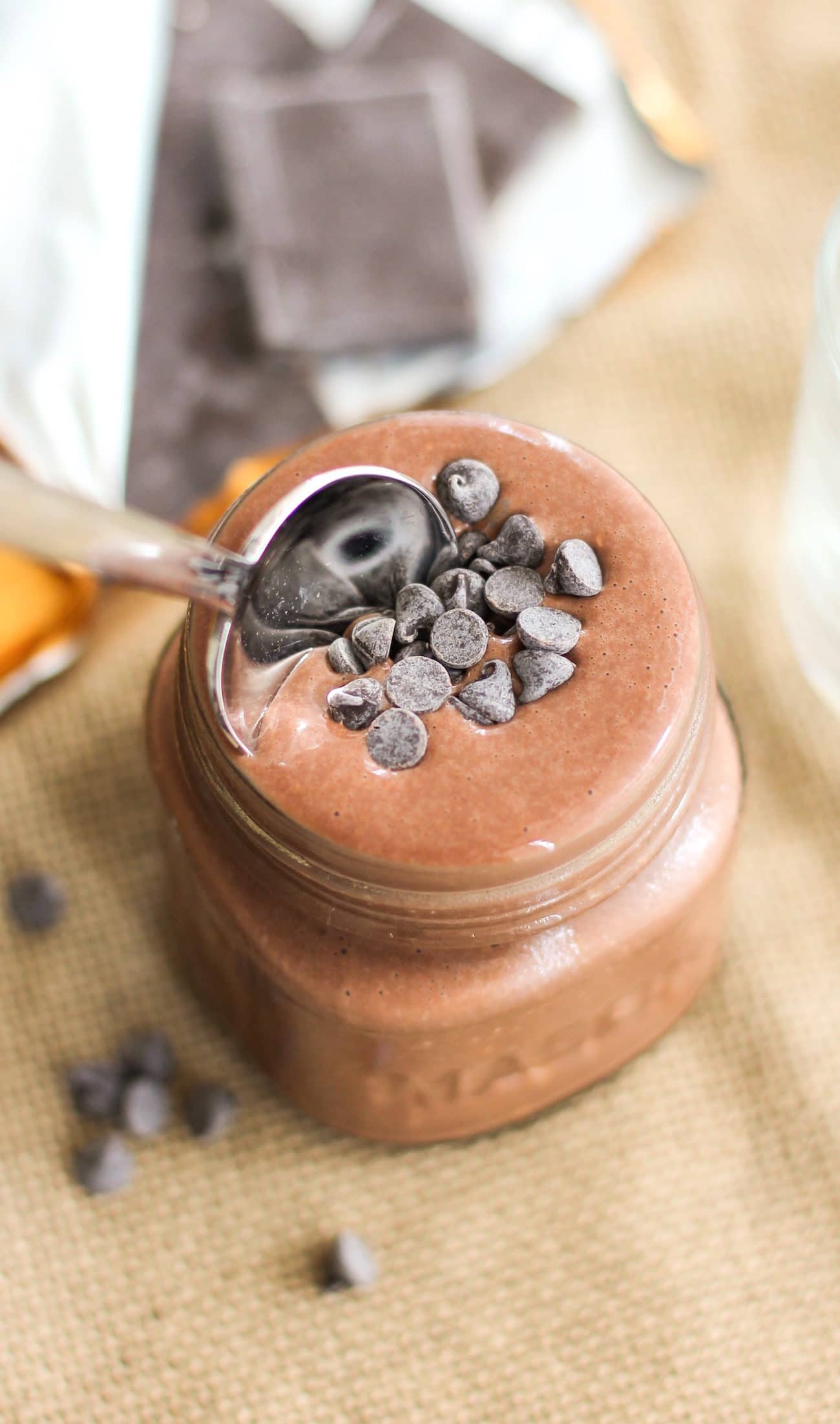 .
With love and good eats,
.
– Jess
.