Healthy Matcha Green Tea Overnight Oats
Healthy Matcha Green Tea Overnight Oats!  Don't be scared, these oats are just like any other oatmeal — they're sweet, they're delicious, they're healthy.  It's just, you know, green.
(Very different from my Chocolate Fudge Brownie Oatmeal, yes?)
One can never get sick of chocolate but it's always good to change things up every now and then.  One morning, I decided to use matcha instead of cocoa.
The result?  Delicious, vibrant, and sweet, Matcha Oatmeal.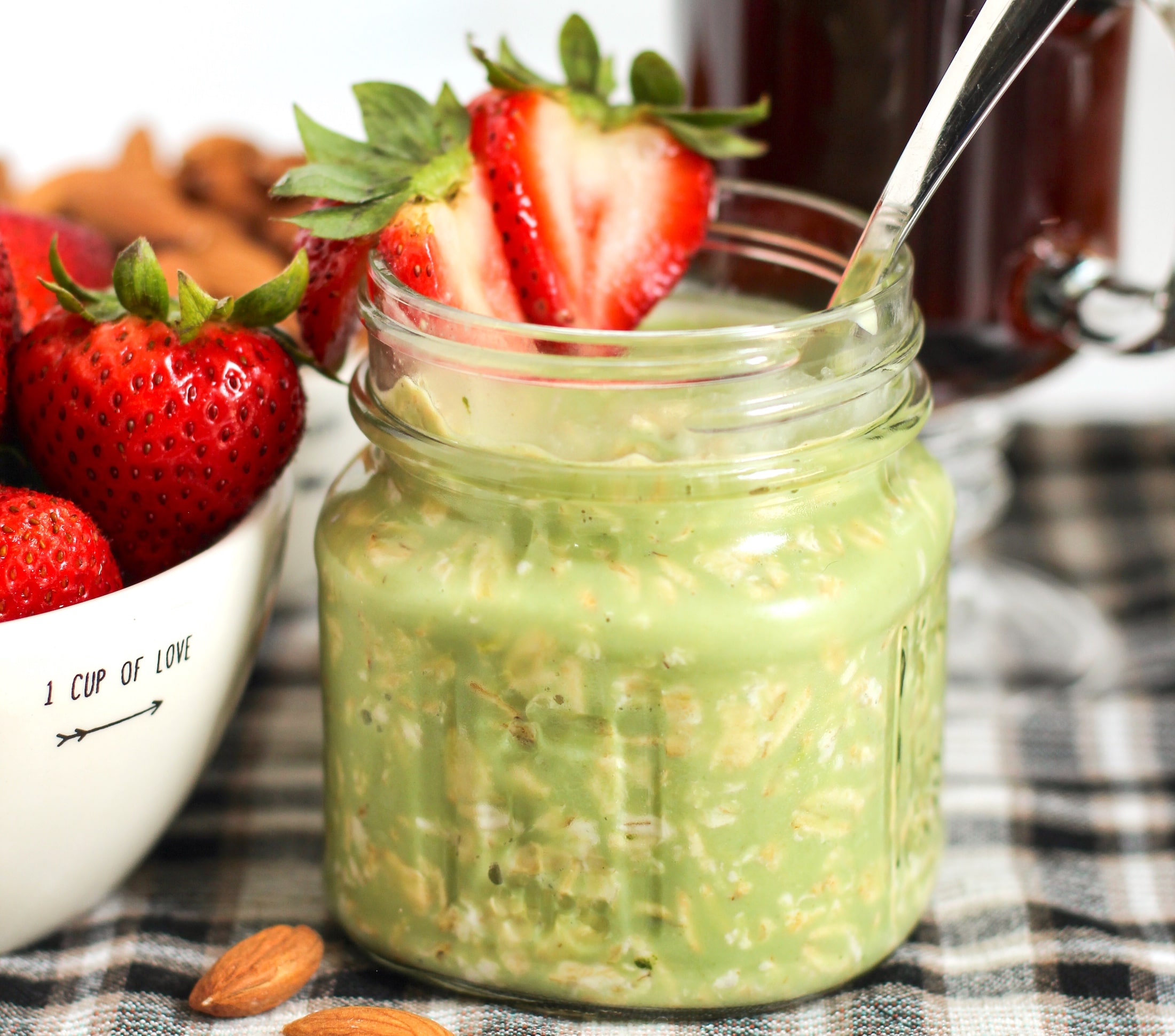 Don't be scared, just enjoy.
Close your eyes if you have to.
Healthy Matcha Green Tea Overnight Oats
Prep Time: 5 minutes
Cook Time: 0 minutes
Total Time: 5 minutes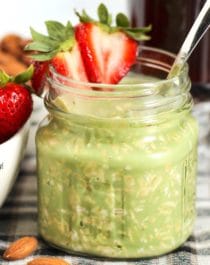 Fat per serving: 5
Calories per serving: 220
Ingredients:
½ cup Old Fashioned Rolled Oats
½ tsp Organic Matcha Powder
⅔ cup Unsweetened Vanilla Almond Milk
½ tsp Vanilla Extract
10 drops Almond Extract
Directions:
In a bowl, stir together the oats, matcha powder and sweetener.
Stir in the almond milk, vanilla extract and almond extract.  Cover with plastic wrap and refrigerate overnight.
Enjoy in the morning!
Notes:
All images and text ©
.
This oatmeal is delicious when topped with all-natural whipped cream (I like Soyatoo rice whip) and Homemade White Chocolate.
Here's the recipe's nutrition label: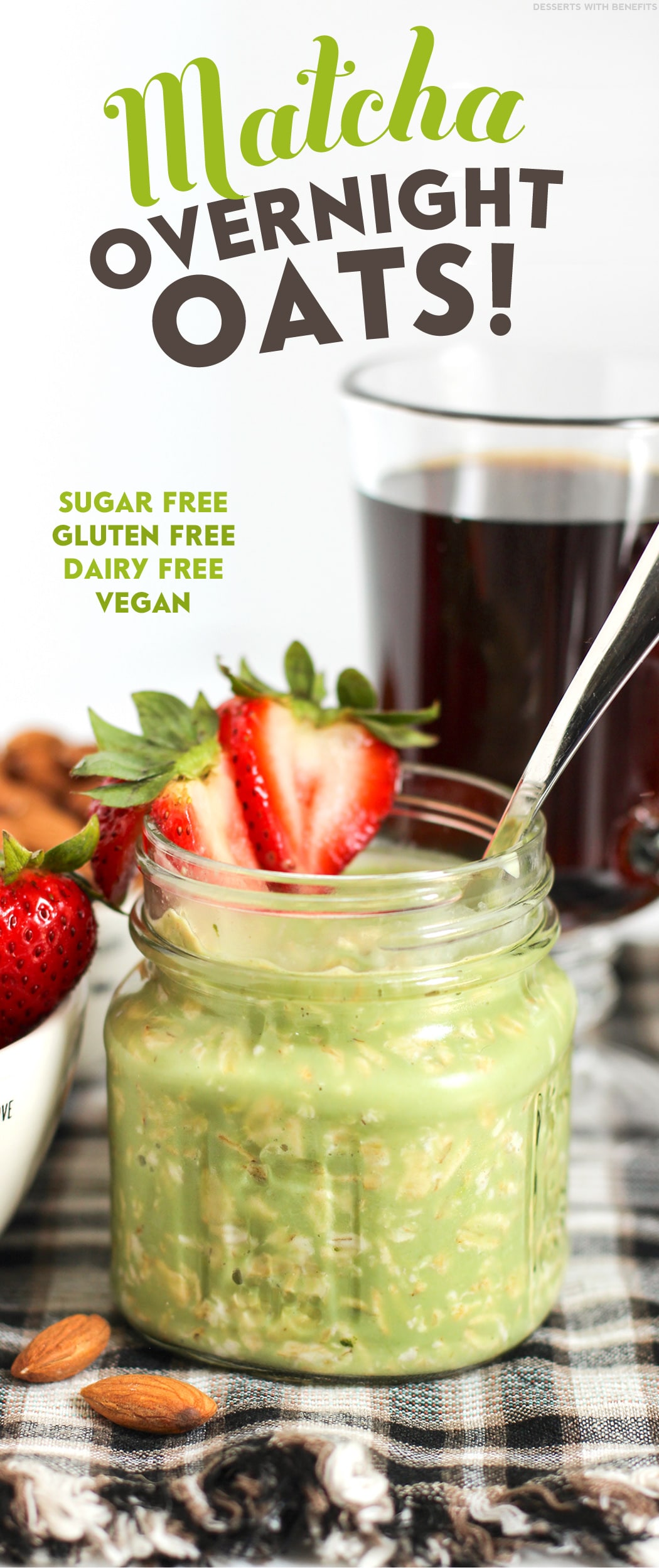 Now that I think of it, these oats would be perfect for kids.  Just tell them that Shrek made it for them.
.
– Jess
.