Healthy Matcha Green Tea Overnight Oats
Healthy Matcha Green Tea Overnight Oats!  Don't be scared, these oats are just like any other oatmeal — they're sweet, they're delicious, they're healthy.  It's just, you know, green.
(Very different from my Chocolate Fudge Brownie Oatmeal, yes? 😝)
One can never get sick of chocolate but it's always good to change things up every now and then.  One morning, I decided to use matcha instead of cocoa.
The result?
Delicious, vibrant, and sweet, Matcha Oatmeal 🍵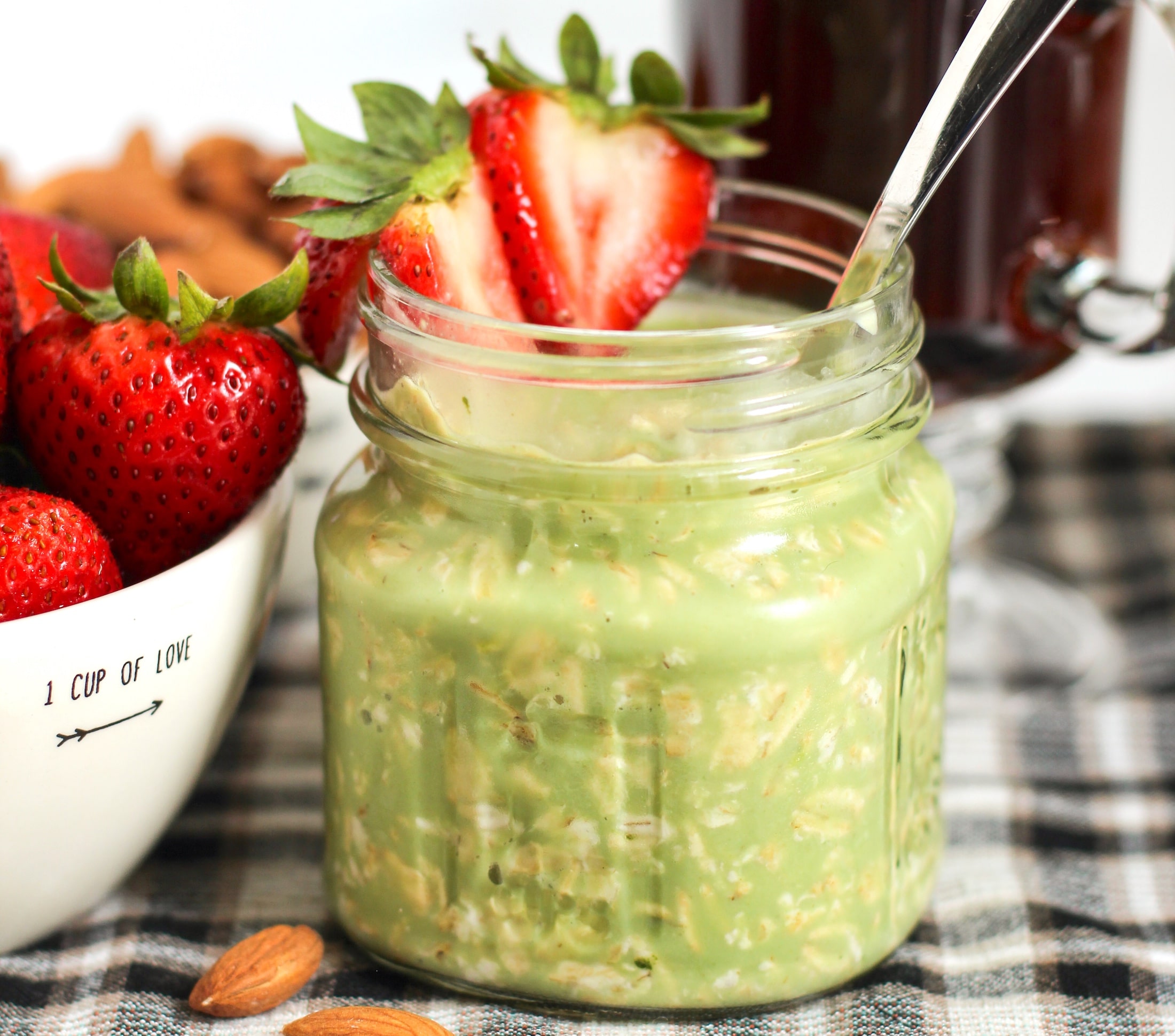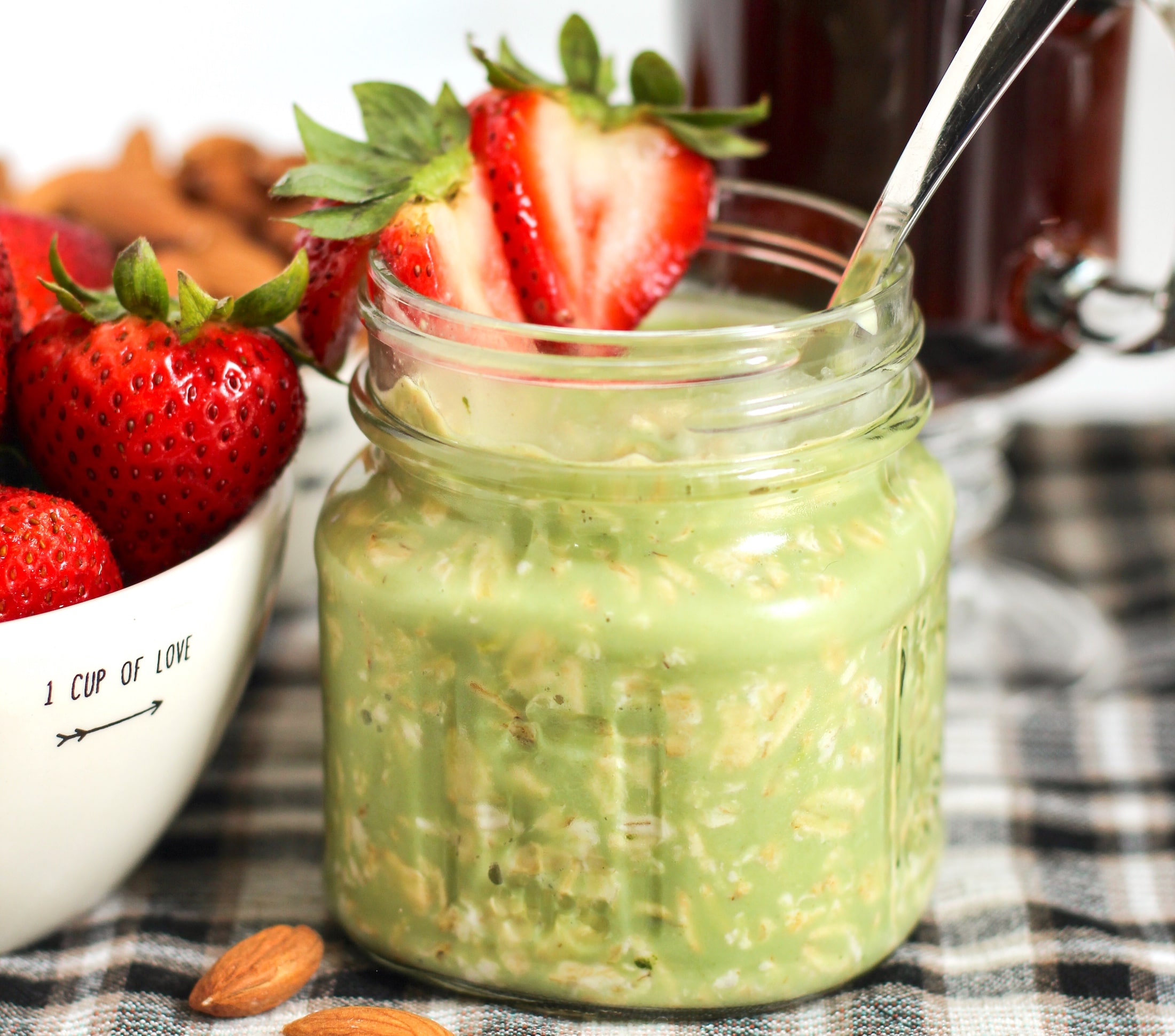 Don't be scared, just enjoy.
Close your eyes if you have to 😉
Healthy Matcha Green Tea Overnight Oats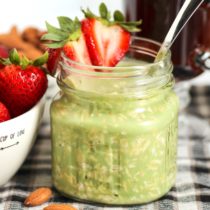 Ingredients:
½ tsp Organic Matcha Powder
⅔ cup Unsweetened Vanilla Almond Milk
½ tsp Vanilla Extract
10 drops Almond Extract
Directions:
In a bowl, stir together the oats, matcha powder and sweetener.
Stir in the almond milk, vanilla extract and almond extract.  Cover with plastic wrap and refrigerate overnight.
Enjoy in the morning!
Notes:
Be sure to follow @DessertsWithBenefits on Instagram!  If you try this recipe, make sure to snap a picture of it, tag me @DessertsWithBenefits, and hashtag #DessertsWithBenefits.  I'd love to see it and feature you on #FanFaveFridays!
.
This oatmeal is delicious when topped with all-natural whipped cream (I like Soyatoo rice whip) and Homemade White Chocolate 😍🍫
Here's the recipe's nutrition label: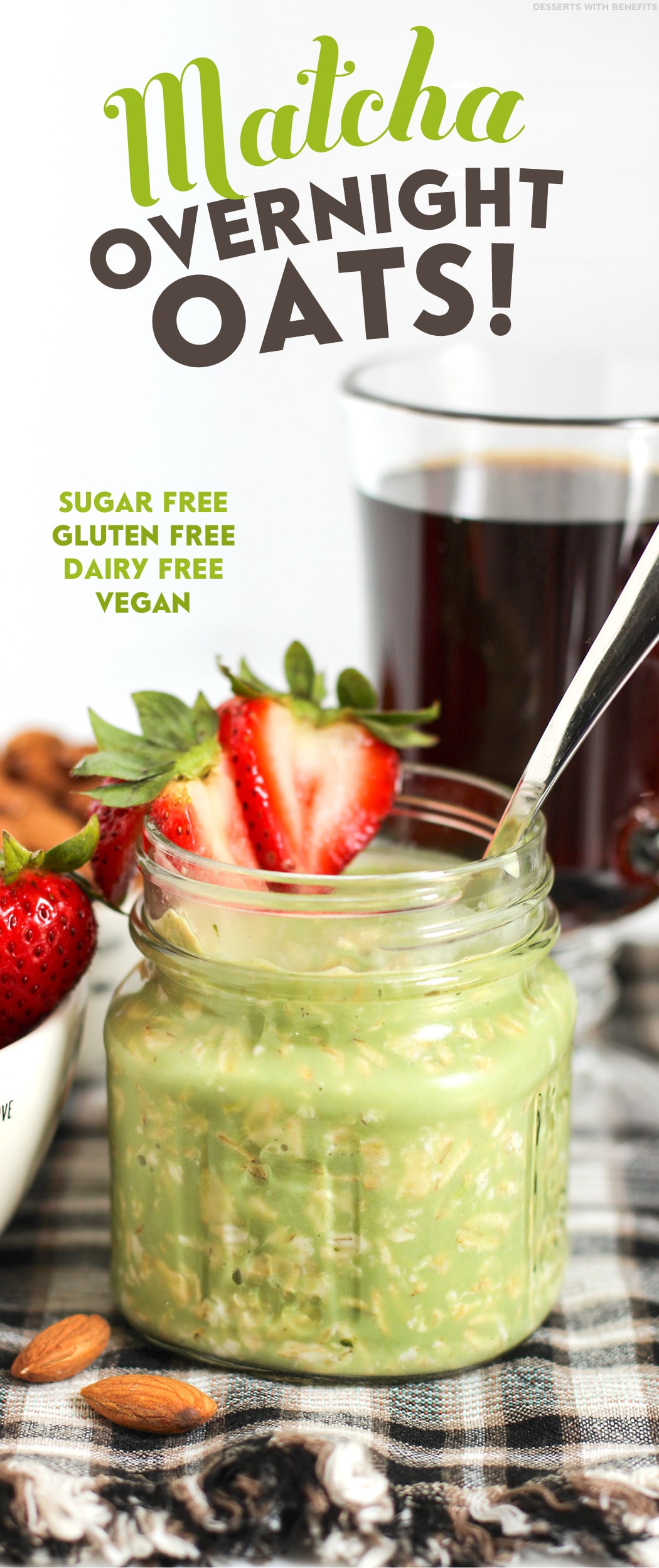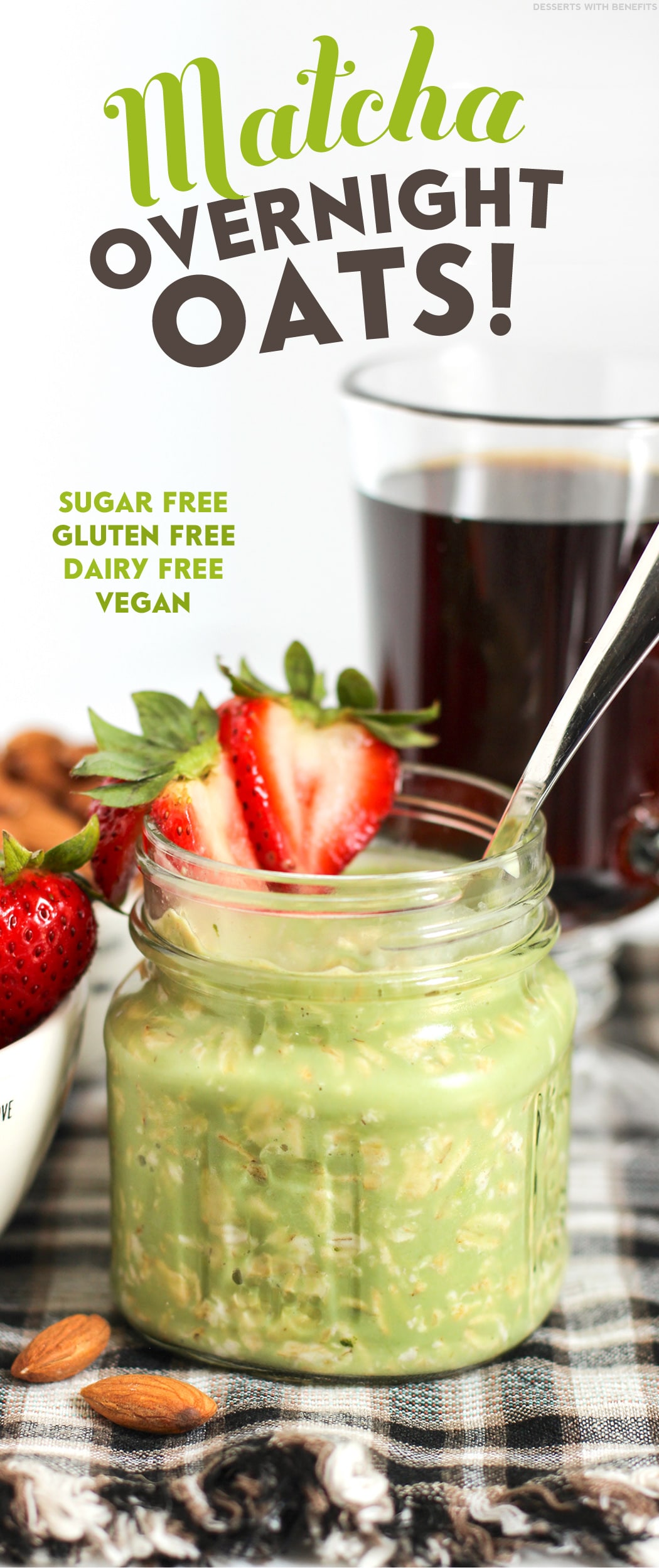 Now that I think of it, these oats would be perfect for kids.  Just tell them that Shrek made it for them 😜
.
– Jess
🎂🍴💕
.