Healthy Cinnamon Rolls
I guess I'll just admit it.  I'm a total newbie when it comes to baking with yeast (kind of like how I'm an amateur at baking cookies!).  The only yeasted recipe I have had success with are for these Dinner Rolls, so I guess it didn't really make sense for me to give cinnamon rolls a try…  especially Healthy Gluten Free Vegan Cinnamon Rolls.  WHAT WAS I THINKING?  But, I tried.  And it tastes good…  that's what matters right?  Who cares if the texture is off and they aren't the prettiest darned things you've ever seen?  😉
Just a fair warning:  The Cinnamon Roll recipe here in this post is NOT going to give you those giant, super sugary things you see at Cinnabon.  You can definitely tell these are gluten free and reduced sugar.  I'm sorry, but it's true.  So while this recipe isn't a home-run, or anything I would run down the street with to share with every person I meet, they are definitely better than no Cinnamon Rolls.  Which is where I found myself last week and then again just the other day.
So, let's get to my first trial of Cinnamon Rolls.
The Cinnamon Roll itself wasn't very sweet, but with the frosting helped a lot.  The overall texture was… different.  Not bad, necessarily, just different.  It wasn't poofy and light, it was dense.  Kind of like chocolate cake vs. brownies — one is fluffy and the other is compact, but both are totally delicious.
Now it's time for the second trial.
These Cinnamon Rolls taste very similar to the first version above, but had a fluffier texture as they rose more during the proofing stage.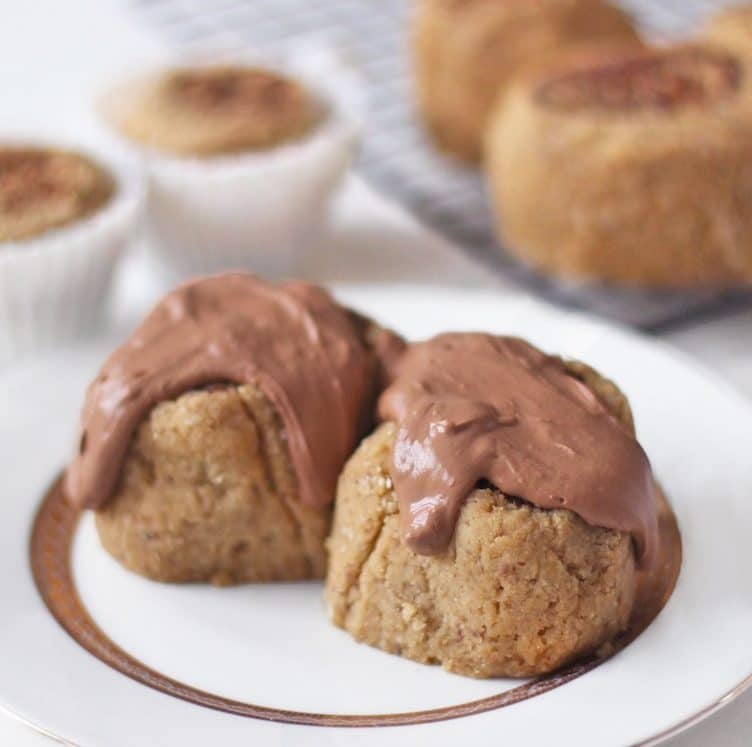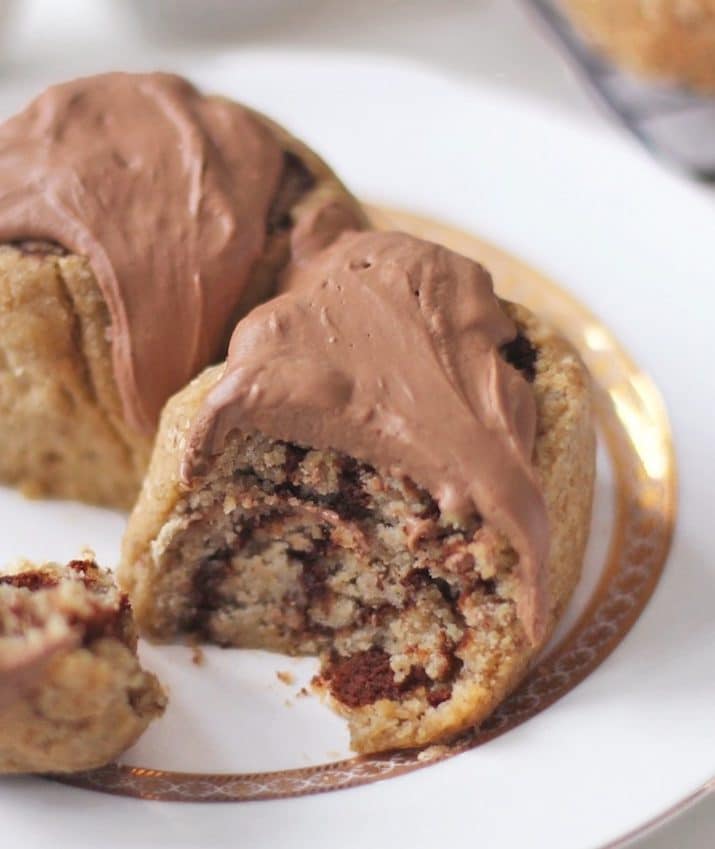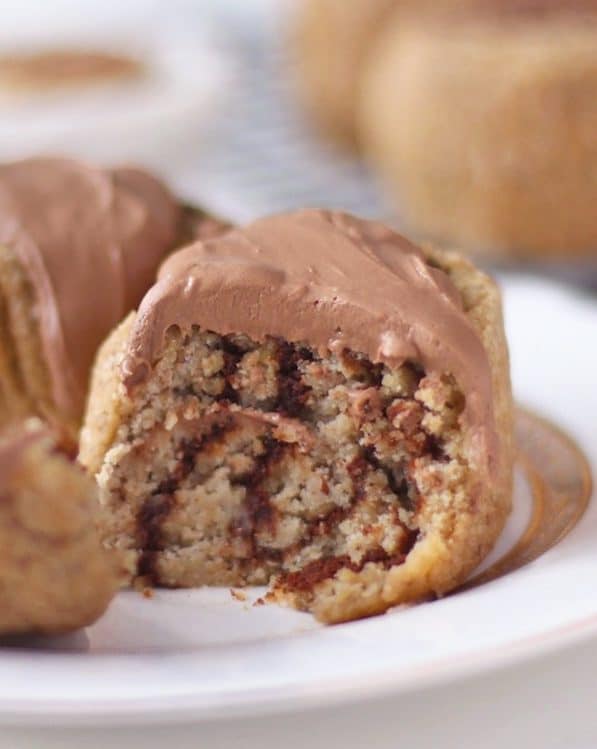 I decreased the salt from 1¼ tsp to ¾ tsp, added some baking powder and increased the yeast for a fluffier texture, and added some more sweetener and cinnamon to the filling because I love cinnamon!  I used brown rice flour in this version instead of sorghum flour because I find sorghum flour to be a bit bitter, and used date sugar instead of sucanat.  These cinnamon rolls are best the day they are made because they stay together pretty well.  The next day they turn a little bit crumbly since there is no gluten or xanthan gum.
These Healthy Gluten Free Vegan Cinnamon Rolls are incredibly delicious and packed with cinnamon flavor.  Even though they may not be an exact replica of a Cinnabon cinnamon roll, still, they are mighty tasty!
Ah, guilt-free cinnamon rolls.  Oh yes.
I will keep trying to perfect this gluten-free/vegan/low-sugar cinnamon roll recipe so that it looks and tastes like an exact replica of Cinnabon's, just with some added health benefits on the side!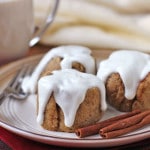 Print Recipe
Pin Recipe
Healthy Cinnamon Rolls
Ingredients
Instructions
For the Dough:
In a small bowl, whisk together the flax and water and set aside to gel up.

In a microwave-safe bowl, add the almond milk and date sugar. Microwave at 20-second intervals, stirring between each one, until warm (not hot). Stir in the yeast and set aside for 8 minutes.

Measure the oat flour, then add to a small bowl. Whisk in the rice flour, baking powder and salt.

In a stand mixer bowl with dough hook attachment, add the oil and extracts. Add the flax gel and yeast mixture.

Turn the stand mixer on low and slowly sprinkle in the dry ingredients. When all the flour is incorporated into the dough, the mixture should look a little bit sticky.

Take the bowl off the mixer and gently fold in the oat flour one tablespoon at a time (I needed 3 tbs, just enough to make the mixture a little less sticky and scoopable).

Spray a bowl with cooking spray and scoop in the dough. Cover with plastic wrap and let sit in a warm area for one hour (it won't rise a lot, just a little bit).
For the Filling:
Place a silicone baking sheet on your counter and put a sheet of parchment paper on top. Sprinkle the paper with a tablespoon of oat flour and turn out the dough.

Sprinkle another tablespoon of oat flour over the dough and top with another sheet of parchment paper. Roll the dough into a large rectangle at ¼" thickness.

In a small microwave-safe bowl, add the coconut oil. Microwave at 20-second intervals, stirring between each one, until the oil is melted. Stir in the butter flavor.

In a small bowl, whisk together the date sugar/sucanat and cinnamon.  Brush the oil mixture over the dough then sprinkle on the cinnamon sugar.  Roll the dough into a log and leave the seam facing down.  Slice into 8 rolls using a sharp knife.

Spray an 8" springform pan with cooking spray and arrange the rolls inside.  Cover with plastic wrap and let sit in a warm area for 1 hour.

Preheat the oven to 350 degrees Fahrenheit.  Bake for ~19 minutes, or until the rolls are just slightly firm when tapped.  Let cool slightly in the pan, then transfer onto a wire cooling rack to cool completely.
For the Frosting:
In a small bowl, stir together all the ingredients.  Spoon over the cinnamon rolls.  Serve and Enjoy!
Now that I have made these Healthy Gluten Free Vegan Cinnamon Rolls, I can now get my cinnamon roll fix without the guilt!
.
With love and good eats,
.
– Jess
.