Healthy DIY Vanilla Sugar (it's Sugar Free!)
Want to know a little baking secret?  Well here it is:  this DIY Vanilla Sugar!  Don't just add sweetness, add some flavor too.
Vanilla Sugar is every baker's secret weapon, and for good reason.
Just like DIY Vanilla Paste, this DIY Vanilla Sugar is an ingredient that will set you apart from all the other bakers out there.  This will make your cakes, cupcakes, cookies, and muffins that much better than the competition.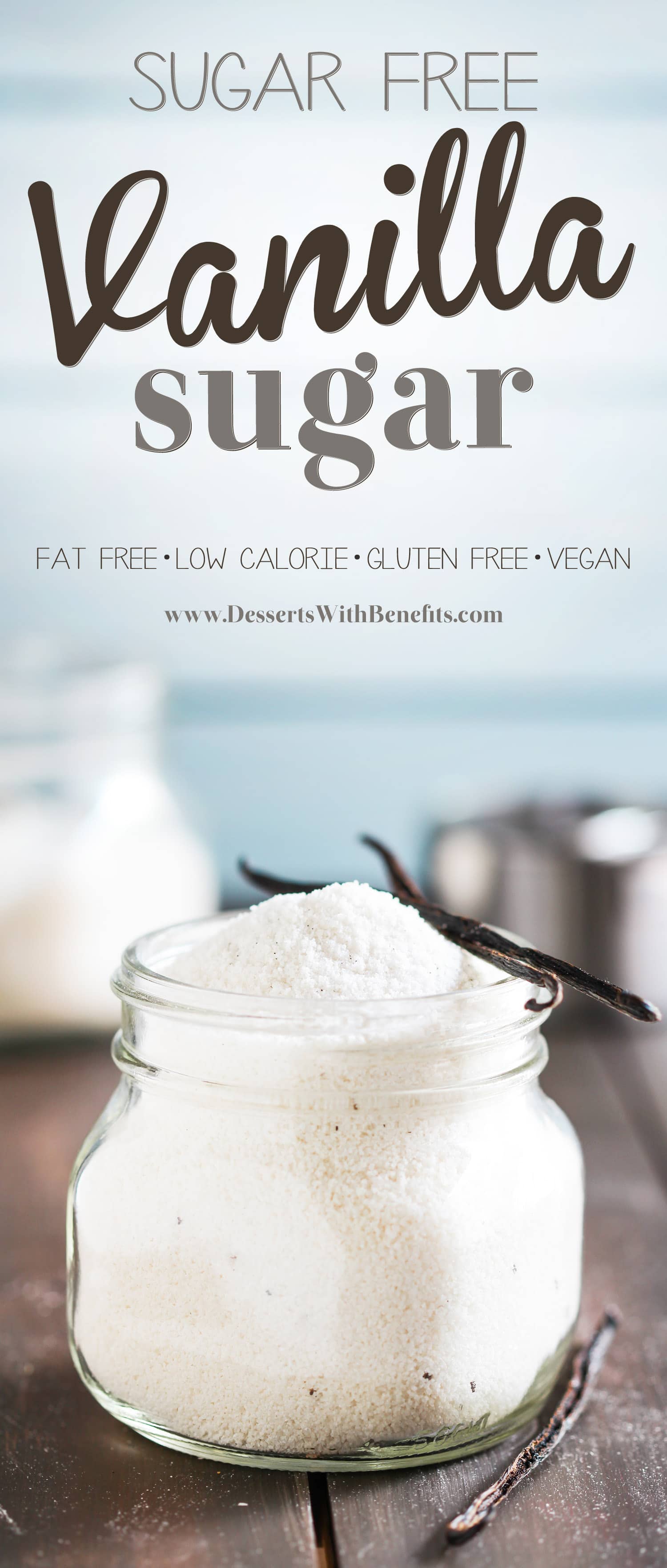 But this DIY Vanilla Sugar has a secret…  it's healthy.  It has just a fraction of the calories and carbs as regular sugar, and it tastes better too.  Add this to your coffee, sprinkle some in your tea, or use it as a 1:1 replacement for sugar in baking!
Who doesn't want a more flavorful baked good??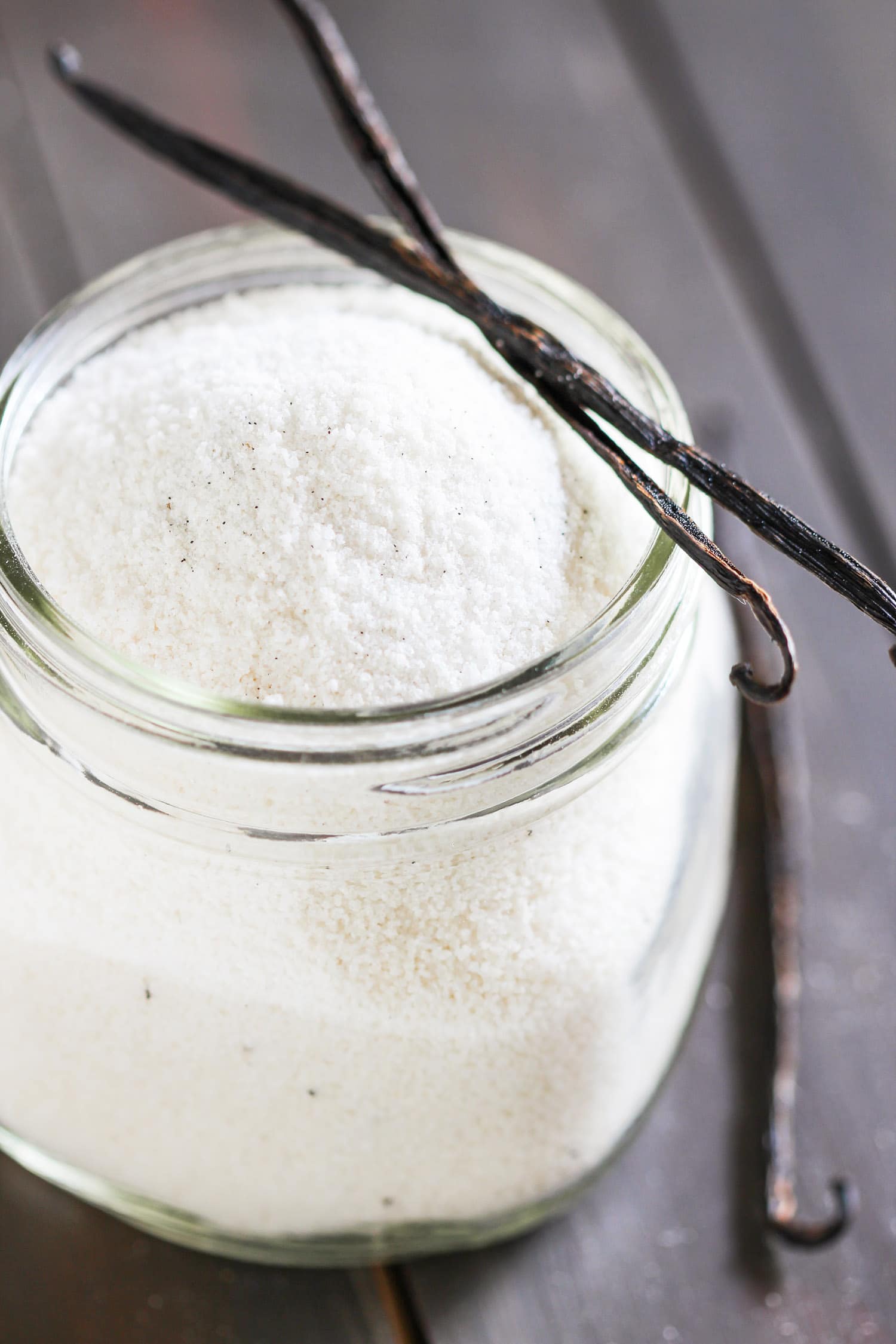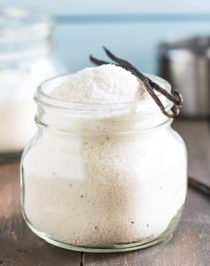 Print Recipe
Pin Recipe
Healthy DIY Vanilla Sugar
Vanilla Sugar is every baker's SECRET WEAPON! But I'll let you in on MY secret: this Healthy DIY Vanilla Sugar! It has far fewer calories and carbs than regular Vanilla Sugar for the same great taste. It's sugar free, nearly calorie free, gluten free, and vegan too!
Instructions
Put the erythritol in a large, airtight container.

Slice the vanilla beans in half, lengthwise.  Scrape the beans out with the dull edge of the knife and add to the container with the erythritol.  Place the vanilla bean pods in the jar as well.

Seal the container and shake, shake, shake!  Let sit for 1 week.

Remove the vanilla bean pods and give the sugar another shake. It's now ready to use!
Nutrition Facts
Healthy DIY Vanilla Sugar
Amount Per Serving (1 tablespoon)
Calories 3
% Daily Value*
Carbohydrates 0.75g0%
* Percent Daily Values are based on a 2000 calorie diet.
Ummmm yes, puh-lease.  An entire CUP of this Healthy DIY Vanilla Sugar has just 48 calories, while 1 cup of typical sugar has 768 calories.  Can you believe that difference?!
Can you believe how many calories you would save if you used this in place of regular white sugar?  Not to mention, you will save yourself from a pretty dreadful sugar-rush and sugar-crash.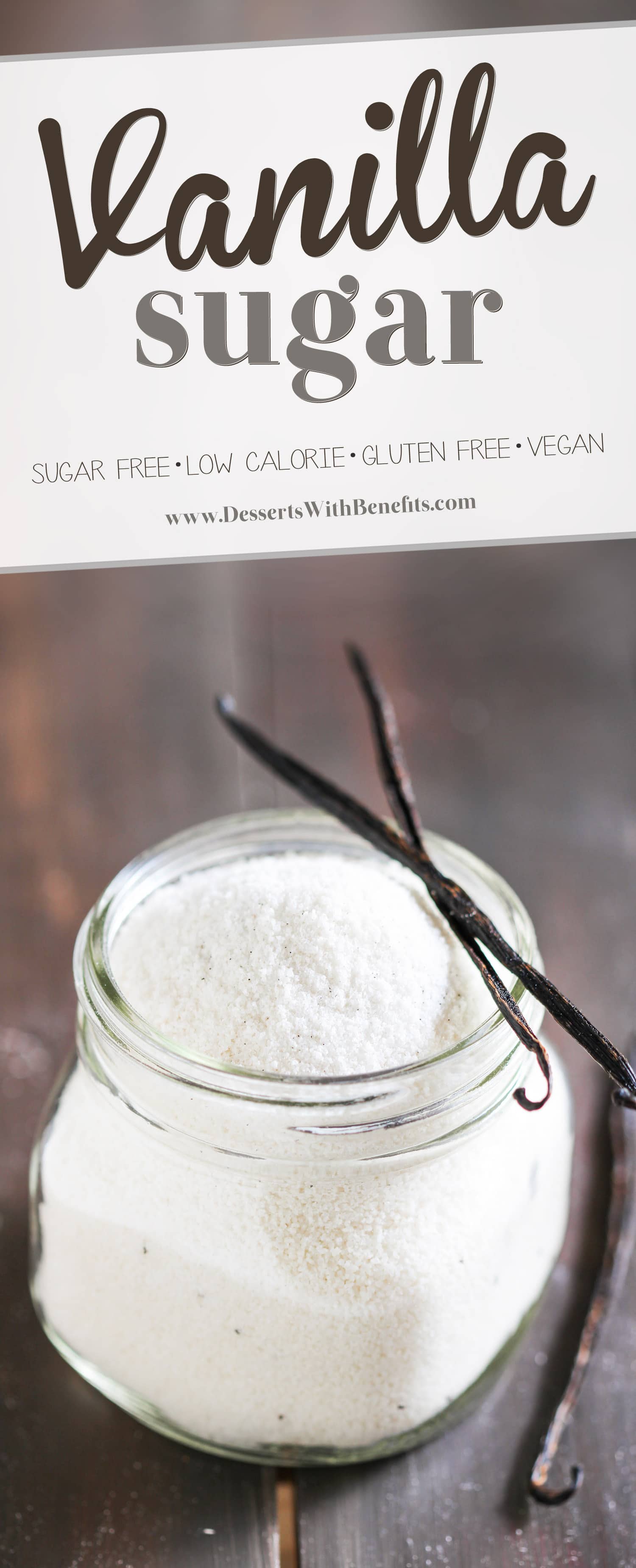 So, make this Healthy DIY Vanilla Sugar ASAP!  It's incredibly delicious, shelf-stable, and will make everything you bake worth it's weight in gold.  Seriously.
Enjoy!
.
With love and good eats,
.
– Jess
.